Crescent High School Athletic Hall of Fame Adds Three in its 2022-2023 Class 🏆
Iva, SC ---The Crescent High School Athletic Hall of Fame is proud to announce the selection of three new members to its 2022-2023 group of inductees.
The three inductees for the 2022-2023 Crescent Athletic Hall of Fame are:
Ron Bryant – Class of 1982


Ron Bryant – Class of 1982: Ron Bryant was a three-sport standout during his time at Crescent. In football, he was a three-year letterman and was chosen for All-Area recognition. In basketball, Bryant was a two-year letterman and point guard for the 1982 AA State Champion team. He was a 4-year letterman in baseball, where he was team MVP selection and All-Conference. While at Crescent, Ron was the 1982 valedictorian and served as a member of the Student Council, Beta Club, and the Fellowship of Christian Athletes.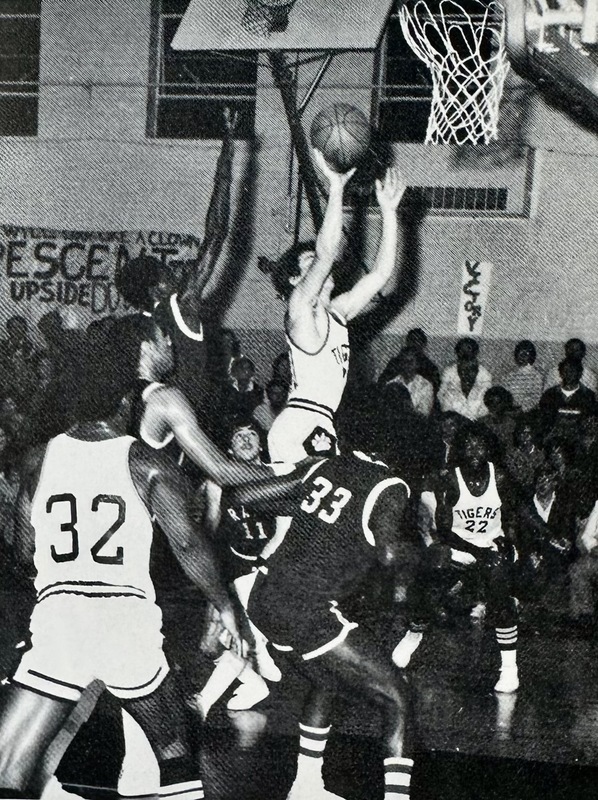 Upon graduation, Bryant was appointed to the Air Force Academy. He was a member of an Air Force Academy team that finished 12-1, ranked #5 in the nation as WAC Champion, and as a recipient of the Commander in Chief's trophy. He is a decorated Air Force Pilot and was a member of the Air Force's version of "Top Gun" in 1984. Since 2013, Bryant has served as a high school official for football and basketball and has officiated both All-Star and High School state championship games. Ron joins his parents (Judy Erwin Bryant, Class of '63 and Ronald Bryant, Class of '61) as Crescent/New Deal Athletic Hall of Fame members.
David Richardson - Class of 1988
David Richardson - Class of 1988: David Richardson can be described in many ways, but most of all, he was a TRUE TIGER. He wore almost every hat that could be worn in his long career of service at Crescent but was likely best known to our students simply as "COACH." For almost thirty years, he served in a variety of coaching positions. David was an assistant coach for middle school girls' basketball and the head middle school boys' basketball coach for many years, as well as a period of time as the boys' JV basketball head coach. He was an assistant on Crescent's football staff for nearly 25 years and assistant coach for the 2000 State Champion wrestling team. Richardson served as a head wrestling coach and assistant track coach and was Crescent's head boys track coach from 2015 until his untimely passing in 2021.
The 2005-2006 Crescent High yearbook was dedicated to Coach Richardson, and he lived his life as an outstanding example of how to serve others. Be Kind. Serve. Smile. Those are extraordinary legacies and hallmarks of David Richardson's life. Coach David Richardson passed away in November 2021.


Kevin McKee - Class of 1998


Kevin McKee - Class of 1998: Kevin McKee was a four-year letterman in wrestling for the Tigers. He participated in both wrestling and football during his time at Crescent but found his most significant achievements in the sport of wrestling. He was a two-time AA Wrestling State Individual Champion as a junior and a senior and was the State Runner-Up as a sophomore. He posted a 77-2 overall record his last two years and surrendered an amazing ZERO pins his last three seasons as a wrestler at Crescent. He was the Skyline Conference Champion and Conference Wrestler of the Year during his junior and senior seasons and won multiple tournament titles during this time.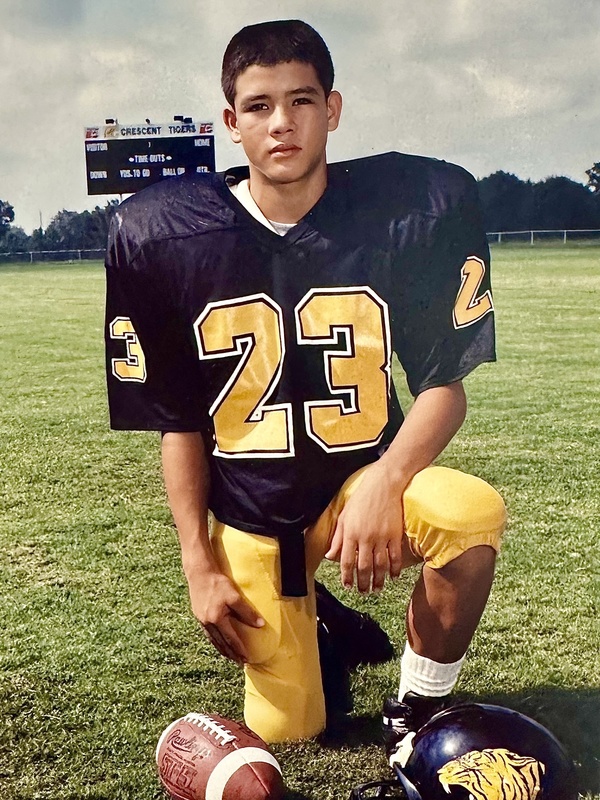 McKee was chosen as the Crescent Most Valuable Wrestler three seasons in a row and was selected to the North-South All-Star Team in 1998. Kevin received a wrestling scholarship to attend Anderson College upon graduation. With a 44-0 record during his senior season, Kevin McKee is believed to be the only "full-time" wrestler in Crescent history to finish a season with an undefeated individual record.
The Class will be formally inducted at a ceremony currently scheduled for August 24. They will also be recognized at the Crescent v. Dixie football game on Friday, August 25. Congratulations!