SC CREATE recently awarded Para-Professionals Sandy Thrasher and Marilyn Dove with full teaching scholarships to pursue a degree in Special Education. SC-CREATE is a scholarship program sponsored by the South Carolina Department of Education Office of Special Education Services. The program's mission is to increase the number of highly qualified, credentialed professionals in SC public/charter schools and SCDE-operated programs that serve the needs of students with disabilities. Through a collaborative partnership with SC colleges, SC-CREATE underwrites course tuition and textbook costs for individuals pursuing initial, alternative, and add-on licensure programs in special education and related services.
Sixty-five applicants from across the state of South Carolina applied to the program, and only 13 were awarded scholarships to attend Columbia College. Anderson 3 is proud to have two of those recipients as a part of our A3 Family! We are incredibly proud of their dedication to students and the desire for continued education. Please take a moment to learn about recipients Sandy Thrasher, and Marilyn Dove below.
Congratulations!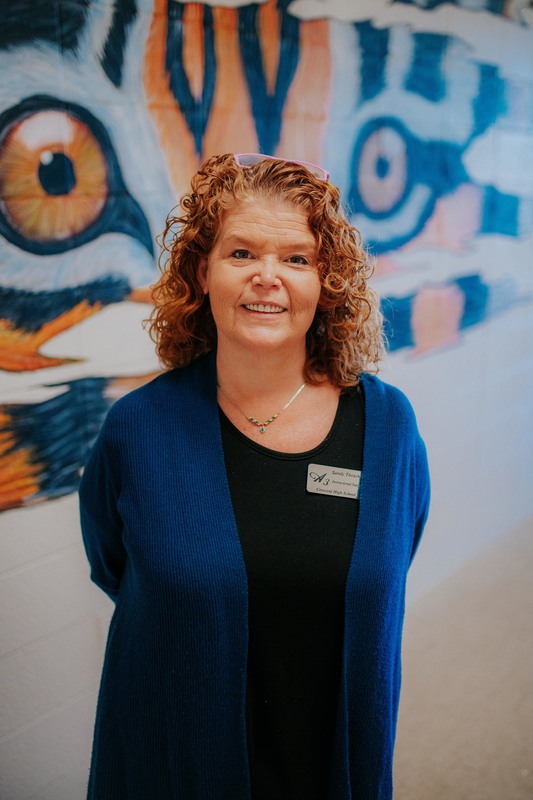 -Sandy Thrasher, Para-Professional, Crescent High School
Ms. Sandy Thrasher began with Anderson 3 in 2000 after serving as a long term sub. During her time in education, Ms. Thrasher has served in several different capacities, including working in Special Education at each educational stage. (Elementary, Middle, and High)
"What interested you in applying for the scholarship?"
"I have looked into going back to school in the past, but I needed to have the first 59 hours completed for the state to pay for the rest. It was expensive, and I allowed the cost to stop me from pursuing my dream of furthering my education and becoming a special ed teacher. My son Sean tells me every chance he gets that it is 'never too late to be what you wanna be when you grow up' and asks if I have rechecked on classes. When the email came, I was very excited at the opportunity and quickly got to work on my application to Columbia College and submitted my essay. To say that I am ecstatic is an understatement; I am so excited and thankful for the opportunity! I have long been amazed by the excellent teachers I have worked with over the years and still work with today. Working for the best school district in South Carolina helps too. The combination of working with excellent teachers, my school having the best administrators, and the students in our class, showing their joy and support make this dream coming true even better."
"What does the scholarship opportunity mean to you?"
This scholarship opportunity means so many things to me. It means that I can one day be the teacher that inspires a love of learning and creativity. It means that I can listen to my students, letting them know that they matter and are worthy. I would not have been able to afford the degree on my salary, and this scholarship has made it possible for me."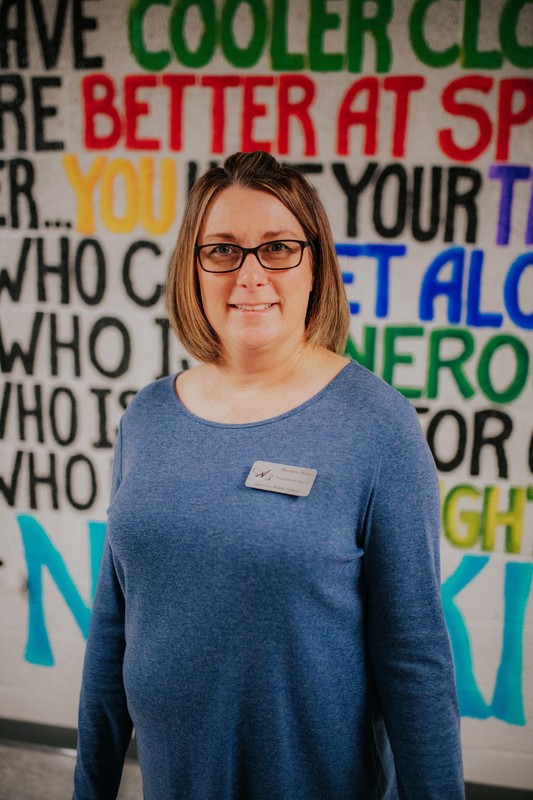 -Marilyn Dove, Para-Professional, Starr-Iva Middle School
Mrs. Dove owned an in-home daycare for most of 27 years. She occasionally worked in a daycare that services special needs children outside her home during those 27 years. After joining the Anderson 3 team for the second time, Dove started searching for additional education opportunities.
"Soon after I began working at SIMS, I was In a group meeting when I was asked if there was anything that I would like from the administration. Nothing was available at the time, but soon after, I received the SC Create scholarship information. I immediately began following the steps to begin my application process."
"What does this scholarship opportunity mean to you?"
"I believe:
1. All children deserve an education based on their abilities.
2. Children with disabilities should be treated fairly by their peers and all adults around them.
3. No one should be avoided because they look different."
"I hope to continue to make a difference in working with the children in our district. Furthering my education will give me the chance to do more on a higher level."