Crescent Wrestling Sweeps Region I-AA 🧹
Crescent High School Wrestlers sealed the Region I-AA title on Thursday, after crushing Christ Church 72-12. The team, lead by the first-year Coach Austin Powell, swept through the region opponents, landing them the first region title in 5 years. Other region sweeps include:
vs. Abbeville 60-12
vs. Liberty 48-31
vs. Ninety-Six 54-21
Coach Austin Powell gave a post-game quote regarding the season so far:
"This has been an extremely challenging season. We've been battling through a lot of outside factors and to have this level of success speaks volumes about my staff, wrestlers, managers, and most importantly, our families. This team has been motivated every day to make each other better and keep improving their skills. A region title has been our goal since day 1. We still have a long list of things to achieve, and we are getting closer every day. Our goals are straight ahead, and we're in the driver's seat. We knew our strength this year would be our upper weights, led by returning senior and 2x state finalist, Camerien Ellis. He has a group of guys with him that are seriously good. But the surprises this season have come from our lightweights. Another senior, Marc Mixtega, has been bouncing back and forth between 113 lbs and 120 lbs. He has a surrounding cast consisting of Brady & Jay Adams, Aquan Taylor, and Landon Coe that have turned our starting 14 into a serious force."
The CHS Wrestling Roster Includes:
106: Brady Adams & Axel Brucke
113: Jay Adams & Marc Mixtega
120: Aquan Taylor
126: Landon Coe
138: Jacob Ramsey
145: Kade Williams
152: Jay Powell, JT Burgess & Jordan Hoskins
160: Camerien Ellis, Matthew Mizell & Kamrun Gentle
182: Elijah Richey, Jacob Carnes & Isaiah Ellis
195: Gabe Waldrop
220: Landon Williams & AJ Minyard
285: Mike McCollum
-Managers: Gracie Burriss, Emily Wilson, Paislee Smith & Kendyl Caudell -Assistant Coaches: Jeff Jordan, Ethan Hannah, & Antonio Tillman Head Coach: Austin Powell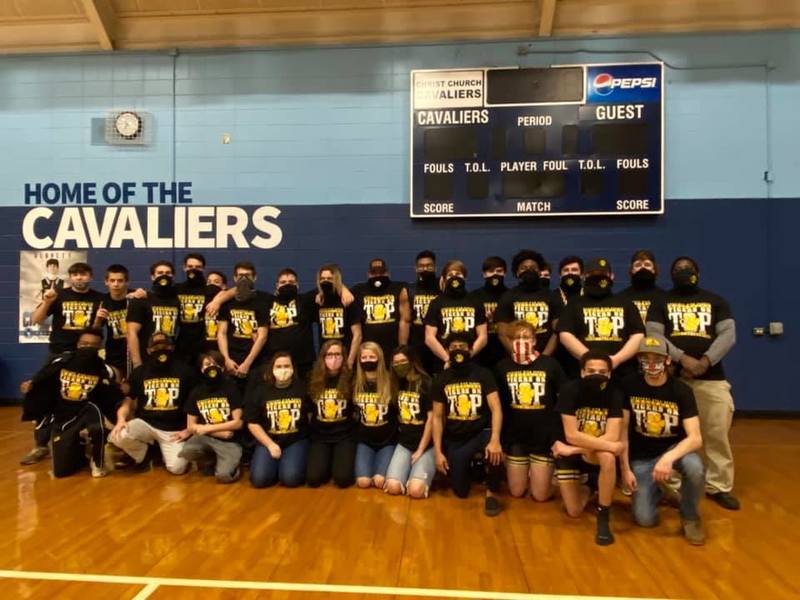 Congratulations to the Tiger Wrestling Team! We look forward to cheering on the Tiger Wrestlers as they move on to upper state competition. 🤼