Anderson 3 Board Meeting - January 9, 2023
January Pledge Class
Board Commendations
At the January 2023 meeting of the Anderson 3 Board of Trustees, the board commended Jessica (Jessi) Wiles for receiving a perfect score on the Project Lead the Way (PLTW) BioMed Exam. This score places Jessi in the top .1% of Biomed students nationwide. Great job, Jessi!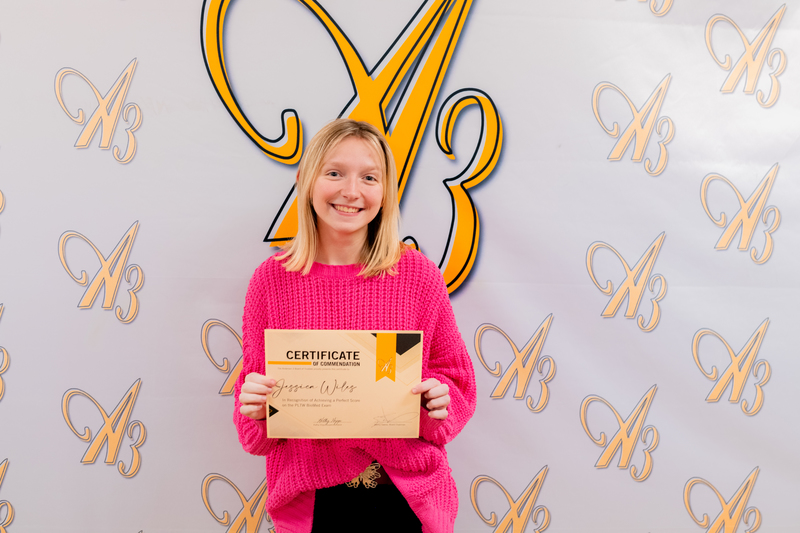 Jessi Wiles, Crescent High School AIT Student
The board recognized teachers recently receiving their National Board Certification (NBCT) certification. Flat Rock Elementary librarian Krista Gray, Crescent English Teacher Farrah Metz, and district Digital Integration Specialist Heather Dickerson were recognized for receiving new certifications this year.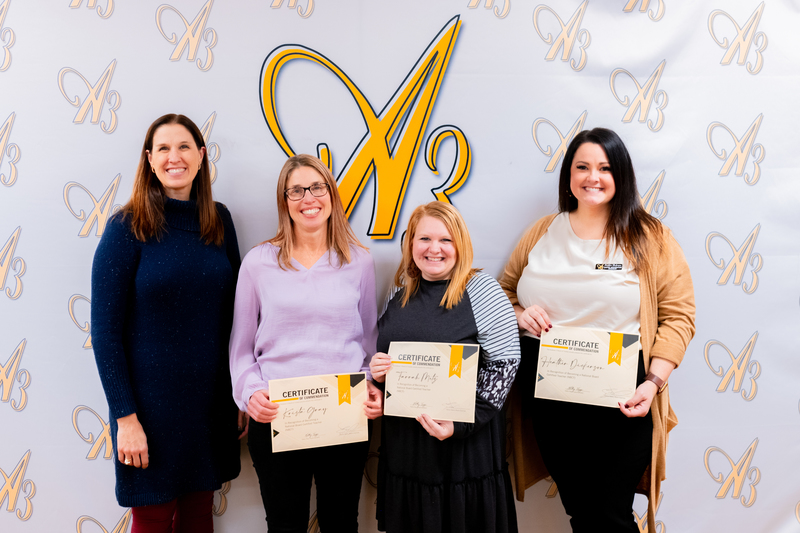 From Left: Anderson 3 National Board Liason Elinor Lister, Krista Gray, Farrah Metz, and Heather Dickerson.
Anderson 3 Board Trustee Hannah Arnold and Anderson 3 NBCT Liason Elinor Lister also received their recertification this year! Congratulations!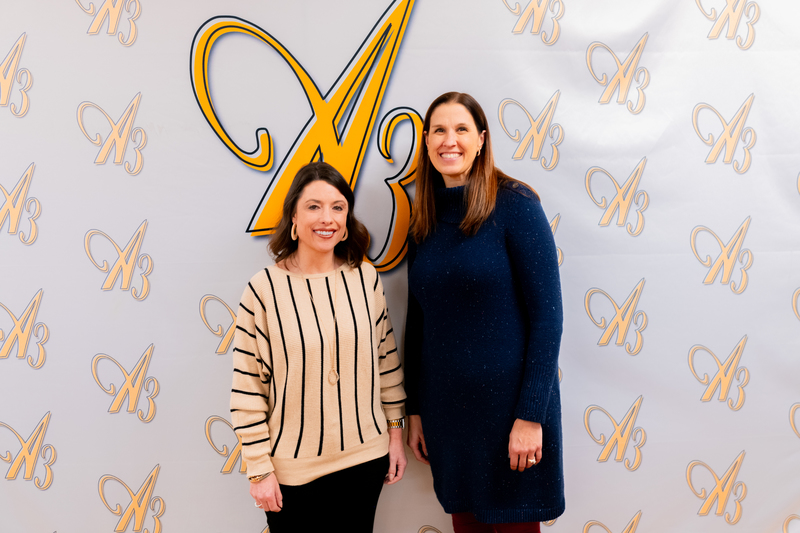 Recognitions
This year Anderson 3 Board Trustees Marty Watt and Larry Holbrook were commended by the South Carolina School Board Association for their 25 years of board service. Thank you for your service, Mr. Watt and Mr. Holbrook!
-Board Trustee, Mary Watt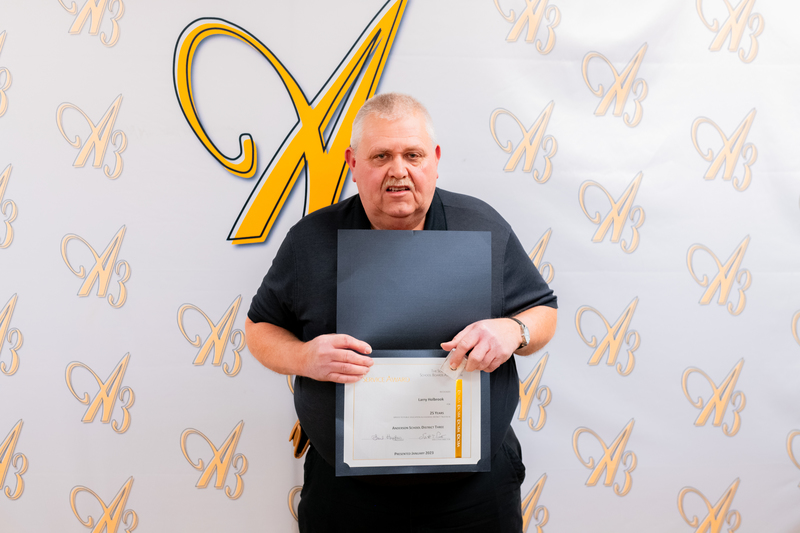 -Board Trustee, Larry Holbrook
In honor of Board Appreciation Month, the Anderson 3 Trustees signed the board's ethical principles. We are thankful for our board member's commitment to excellence!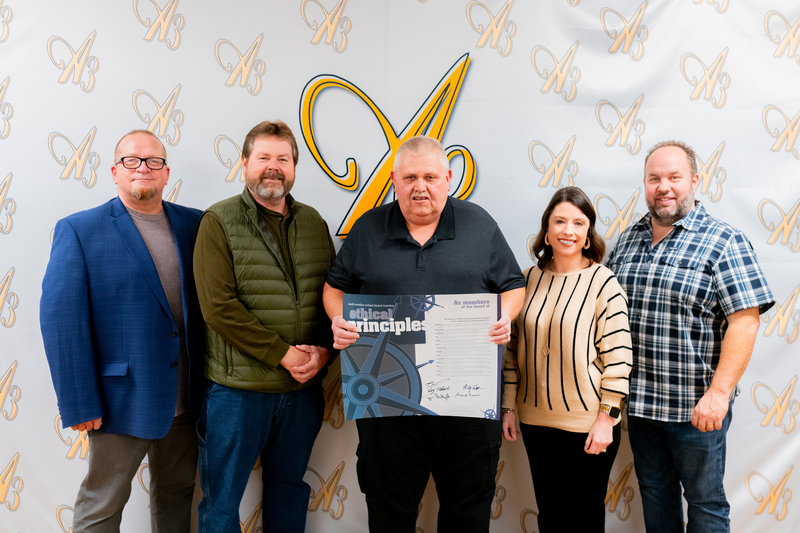 Trustees from Left: Danny Owens, Marty Watt, Larry Holbrook, Hannah Arnold, and Tripp Bouknight.
Iva Branch Library
In partnership with the Town of Iva and the Anderson County Library System, Anderson County has been awarded a $500,000 grant from the US Department of Housing and Urban Development's Community Development Block Grant (CDBG) program. The grant will be used to develop a new Iva branch library location.
CDBG funds will be used to renovate an existing storefront location in the Iva town square on East Front Street, directly across from the gazebo. The space the library will occupy was once the home of the Iva Fire Department. The building has extant architectural features from that time, and these elements will be incorporated into the new library's design where feasible. In addition to enhancing the Iva downtown, the project will promote efforts by the Anderson County Library System to offer upgraded facilities that better serve the current needs of its clientele.
With the opening of a new Iva Branch Library, Anderson 3 will soon take ownership of the former library building. Once renovated, the former library behind the Anderson 3 district office will serve as additional offices and a larger official meeting room for board meetings and other events.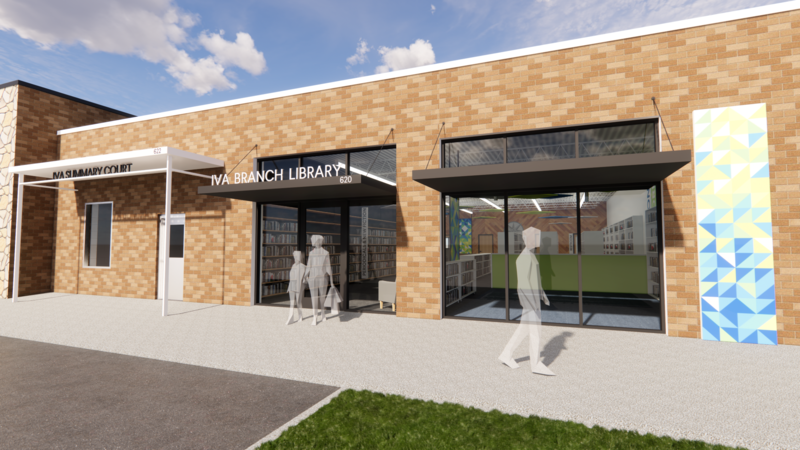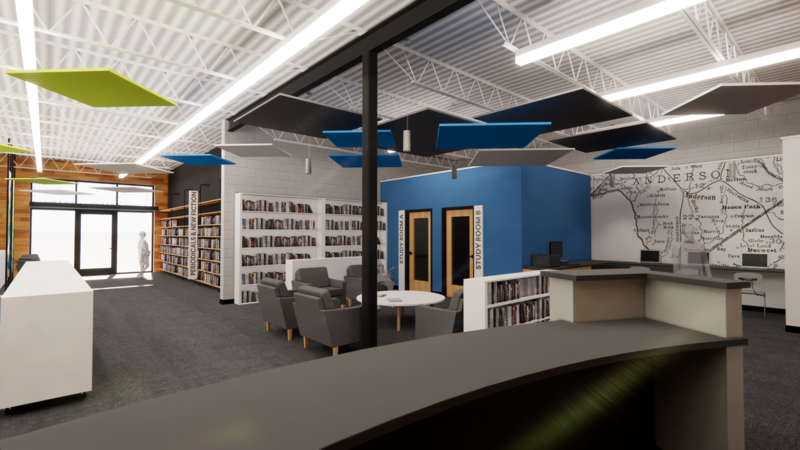 Renderings of the New Iva Branch Library, set to open in the former Iva Fire Department Building in the town square.

Board Materials

January 2023 Board Agenda Packet

December 2022 Board Meeting Minutes