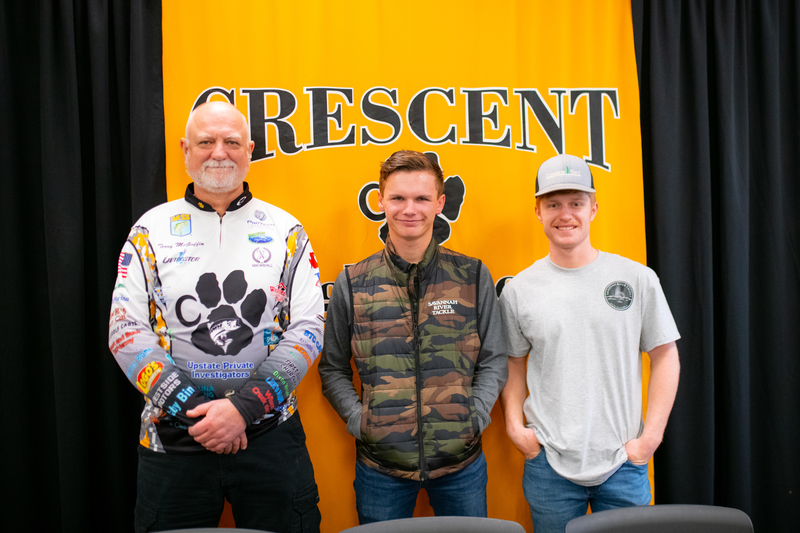 Crescent Senior Anglers Luke McGuffin and Kaleb Butts recently signed to fish at the collegiate level!
Senior Luke McGuffin will join the Erskine Bass Fishing Team, and Senior Kaleb Butts will join the USC Union Bass Fishing Team. Both anglers have been standout fishermen throughout their middle and high school careers. Over the years, the pair have racked up numerous awards including their most recent accomplishment as they finished their Crescent fishing careers as 2023 SCDNR Tournament Champions!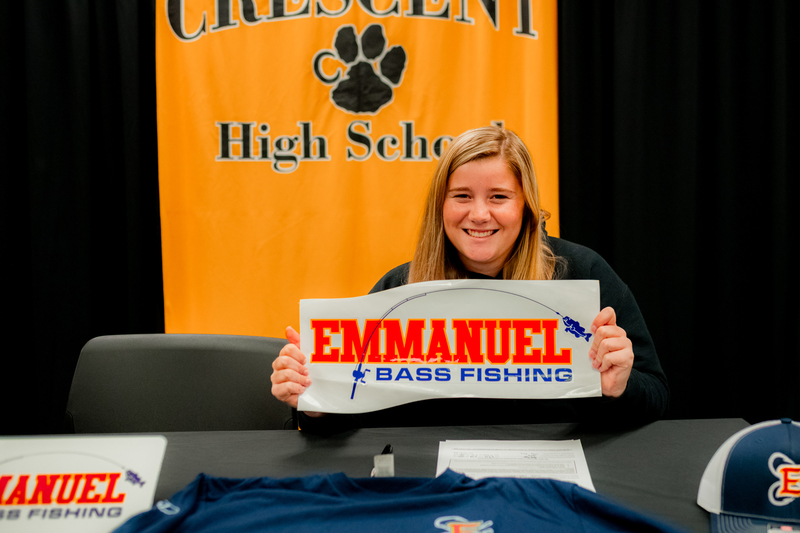 Along with senior angler Anna Kay, who signed with Emmanuel College in December, Luke and Kaleb bring the total number of signed anglers this season to 3.
Congratulations, Tiger Anglers!