A New Home for Track and Field
Runners are hitting the track as the Crescent High School Track and Field Complex is complete! The complex, adjacent to the Crescent Pond at the former practice field area, features an 8-lane track with a synthetic surface wrapping around the natural grass practice field. Permanent spots for track and field events such as discus, high jump, pole vault, and shot put surround the track. In addition, the complex features LED exterior lighting, a multi-purpose building for storage, restrooms and concessions, and ADA-accessible bleacher seating for up to 300.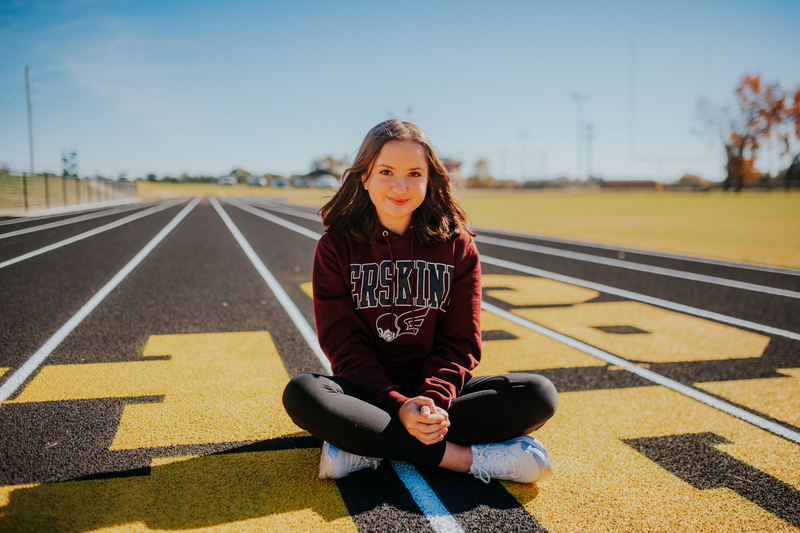 Senior Runner Annalise Donahue signed a letter of intent to run Cross County and Track and Field at Erskine College. Annalise was the first athlete to hold her signing at the new complex. - Nov. 15 2021
The project boosts available offerings for students and equips the track and field athletes with up-to-date tools to compete successfully. In addition, multiple sports will utilize the facility for practices and events. With the Track and Field Complex now complete, work on the Stadium Project has begun to remove the former track. Big things are happening in Anderson 3 as we expand and create new opportunities for our students. With the help of our community, we continue to place #YourPennyAtWork. We can't wait to watch our Track and Field students compete this spring!