The Crescent High School Beta Club recently traveled to Myrtle Beach, SC, to compete in the 2022 South Carolina Beta Club State Convention. The club performed exceptionally and came home with the following honors:
1st Place Division 2 Mixed Media: Sydney Broadwell
1st Place Division 2 Fiber Arts: Sydney Broadwell
Best in Show Division 2: Sydney Broadwell
2nd Place: Portfolio
2nd Place: Character Performance
3rd Place Division 2 Recyclable Art: Sydney Broadwell
3rd Place Division 2 Color Photography: Abby Patterson
3rd Place Service: Learning Showcase
3rd Place Division 2 Spanish: Alfredo Gonzalez
3rd Place Division 2 Language Arts: Camryn Vincent
(Division 2 is 11 and 12.)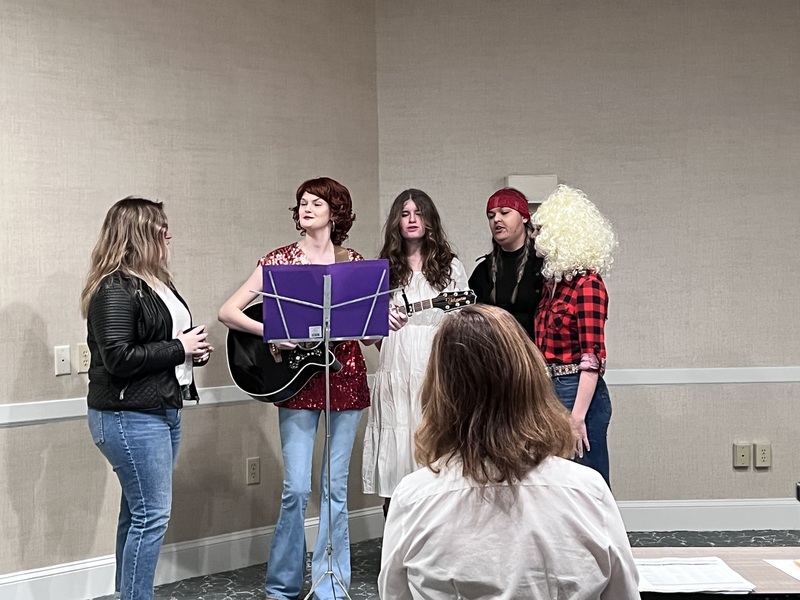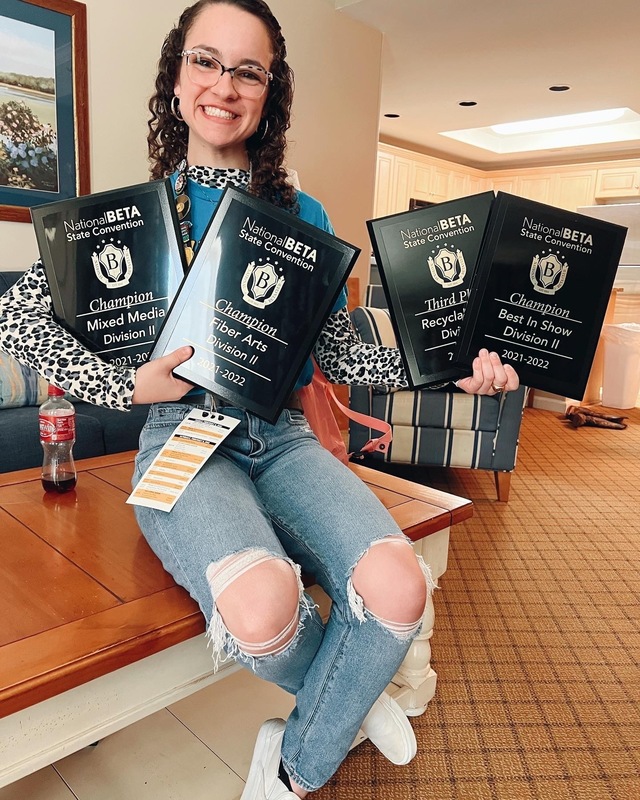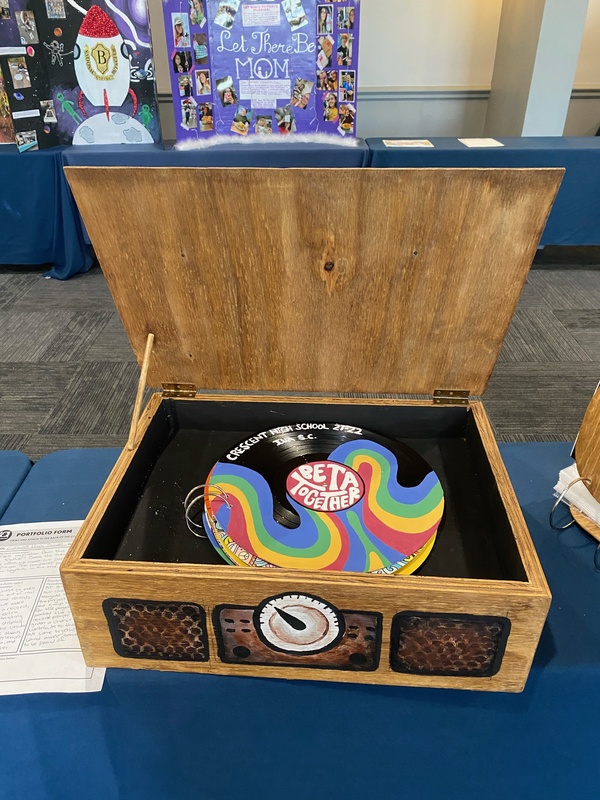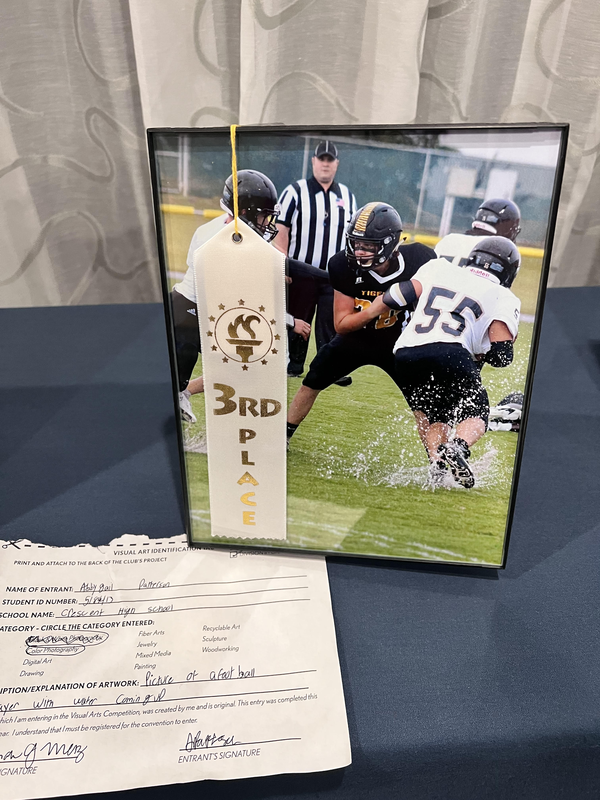 All of these students are invited to participate at the national convention this summer in Nashville, TN. Congratulations, students and advisors!