PROUD of Crescent Sophomore Jesse Sauve, who posted one of his top career times today on one of the toughest courses at the AAA State Cross Country meet! #PROUDTIGER

CONGRATS  to Crescent Tiger seniors Rayanna Cape and Murphy McBride.... Crescent High's recipients of the 2018 Wendy's High School Heisman!

GOOD LUCK to Crescent Tiger Cross Country runner Sophomore Jesse Sauve.....competing at the AAA State Meet in Columbia this am!

More Photos of the CHS Elite Clay Shooting Team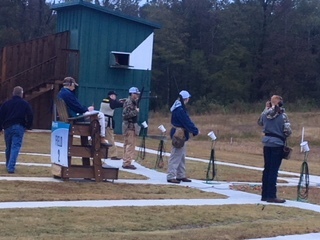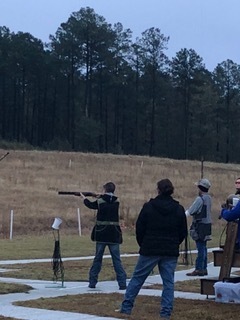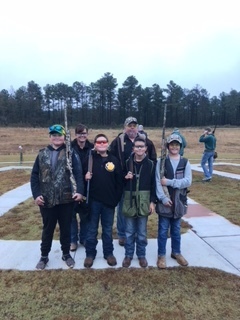 The Crescent Elite clay shooting team recently participated in the 4H/SCTP Trap Qualifier. This is the first year Anderson School District Three has had a clay shooting team. The next competition will be December 1st at the Backwoods Quail Club, Georgetown SC. Good luck to these students and advisers.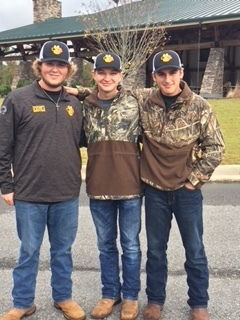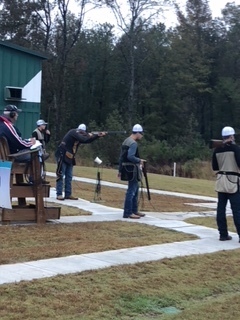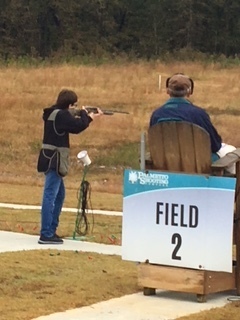 A strong season comes to an end tonight as Crescent Tiger Volleyball falls on the road at Chapman in the AAA State Playoffs.... CONGRATS to these young ladies and coaches on another successful season!

GOOD LUCK on the road tonight to Crescent Lady Tiger Volleyball!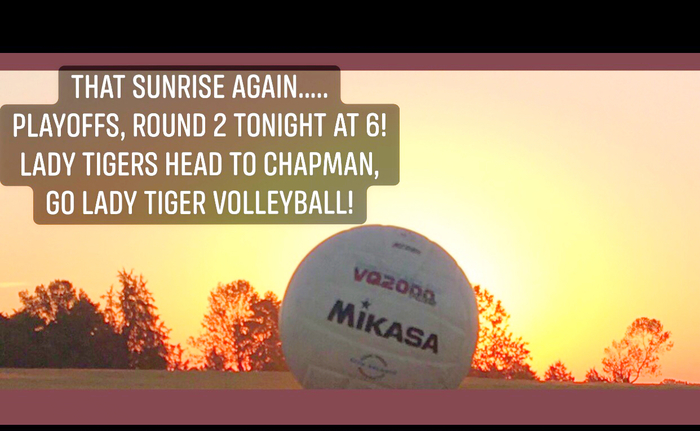 CONGRATS  to Crescent Tiger Sophomore Jesse Sauve, who qualified to compete in the AAA Boys State Cross Country Meet this coming Saturday! #PROUDTIGER

PROUD of our Competitive Cheer Team for placing at the TL Hanna competition yesterday!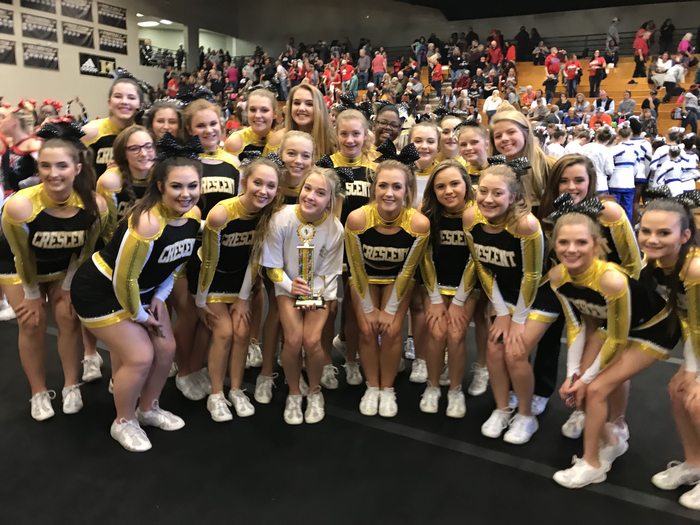 Crescent High School: Picture Day is Monday, October 29th for all underclassmen.

The Crescent Competitive Cheer team will be competing at TL Hanna High today! Good Luck to Tiger Cheer!

GOOD LUCK to Crescent Tiger Cross County as they are competing today at Southside High in the Upperstate Meet!
A3 District Robotics Competition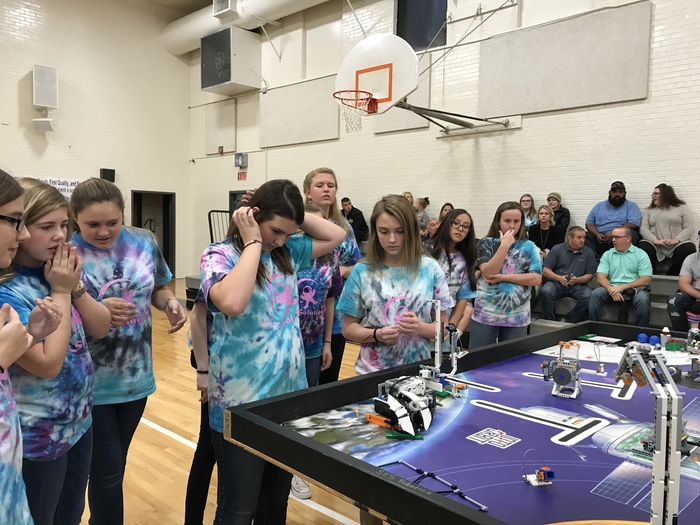 Such an honor to have Danny Jackson, George Gray, the late Coach John Franks, and Mitch Wilson - our four newest members - inducted into the Athletic Hall of Fame tonight! Thanks to Coach Franks' daughter Laura for accepting the award on behalf of her Dad. #PROUDTIGER

LADY TIGER VOLLEYBALL! Crescent Lady Tigers get the win over Keenan in 1st round playoff action tonight! Will go on the road for Round 2 on Monday! Go Tigers! #PROUDTIGER

Congratulations to SIMS Anglers for their first place finish in the middle school division of the Troll Championship PBC "Dorman" Classic held at Lake Hartwell on Oct. 20. This is the second year in a row that SIMS Anglers have had a first place overall finish at this event!!

That sunrise indicates a Lady Tiger Volleyball PLAYOFF GAMEDAY MORNING! Crescent Volleyball hosts Keenan at home tonight in the first round of the AAA playoffs! Match starts at 6:00 pm. BE THERE!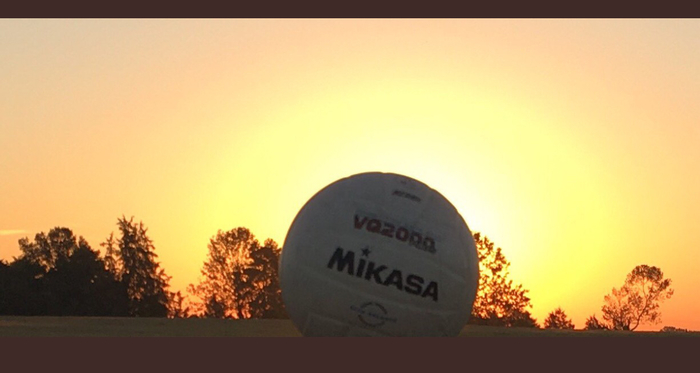 The deadline to register your child for the flu vaccine clinic at Flat Rock is this Thursday, Oct 25. We will have a table setup with computer access during Family Literacy night tomorrow so that you can register your child or you can take home a paper form to return by Thursday. Consents will not be accepted after October 25.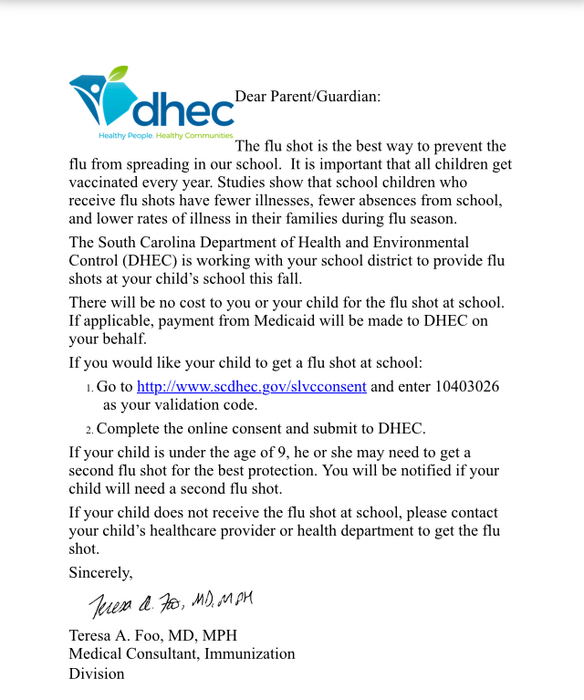 Thanks much to our Crescent Tiger Band! They help make Football Fridays GREAT! On Saturday, the Tiger Band wrapped up the competitive season at the Upper State Championships and earned an Excellent Rating, improving their overall placement two slots from last year. Other highlights from this season include third place finishes at Byrnes and Chesnee, as well as Best Colorguard in their division at Byrnes. PROUD OF TIGER BAND!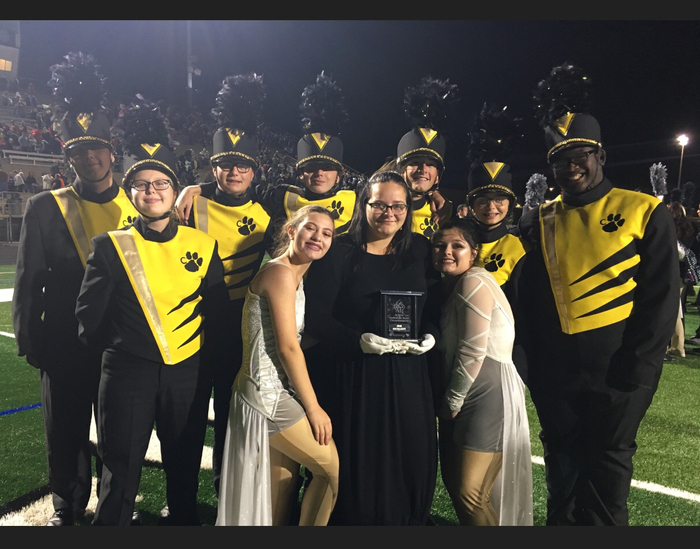 Fall Sports are wrapping up, but PLAYOFFS and postseason competition are upon us! Make plans to support our Tigers this week! TIGER SPORTS SCHEDULE - Week of October 22-27 WEDNESDAY (10/24)- PLAYOFFS - Varsity Volleyball HOME vs Keenan - 6:00 FRIDAY (10/26) - Varsity Football HOME v West Oak (Senior Night) SATURDAY (10/27) - *Cross Country at Upperstate @ Southside High School *Competitive Cheer @ TL Hanna