It's almost time for STEAM Camp! Date: June 21-24 Time: 7:45 AM - 2:30 PM Place: Crescent High School New Gym Entrance See you there!
Say hello to Anderson 3's 2021-2022 Bus Driver of the Year, Mrs. Ina Robinson! 🤩 Mrs. Robinson serves as a school bus driver for the Flat Rock 2 route, a BTW (Behind the Wheel) trainer for new bus drivers, and an assistant in Flat Rock Elementary's Café during lunch. Ina is dependable and kind! Congratulations, Mrs. Robinson! 💛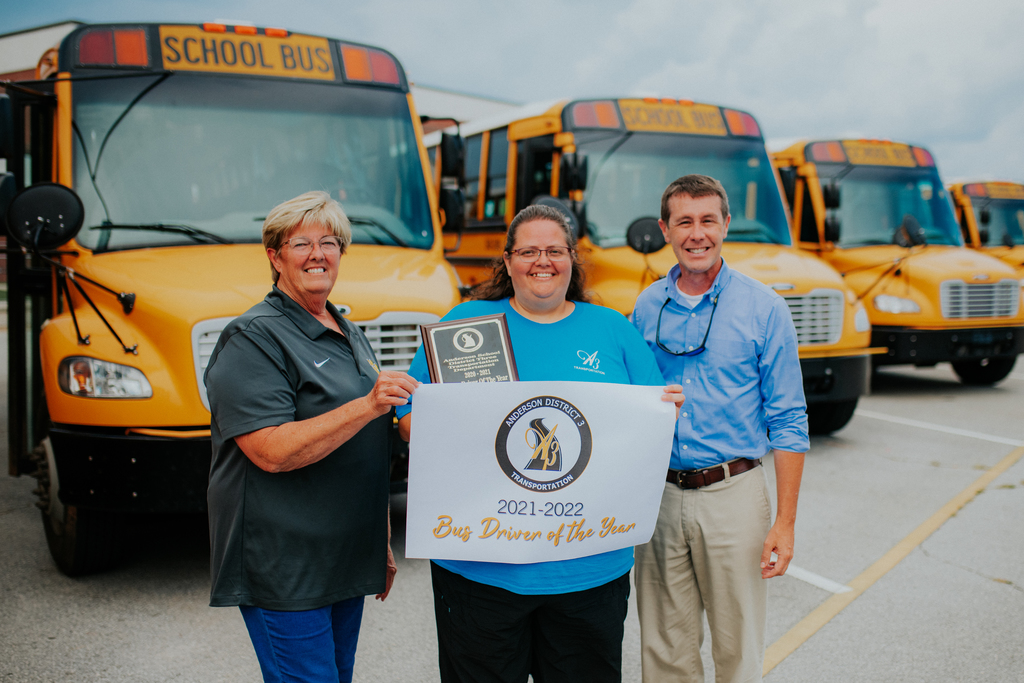 We now pronounce you Q and U! 👰🏽🤵🏻💍 Kindergarten students at Flat Rock enjoyed attending the wedding ceremony of Q and U! The two letters will now unite to forever make the sound Qu!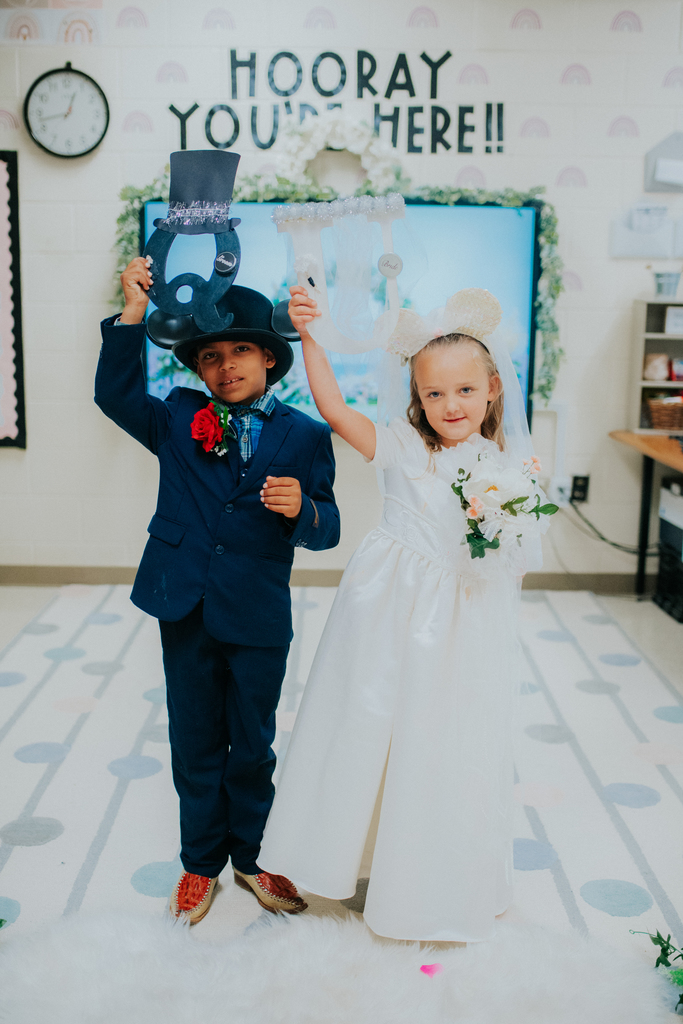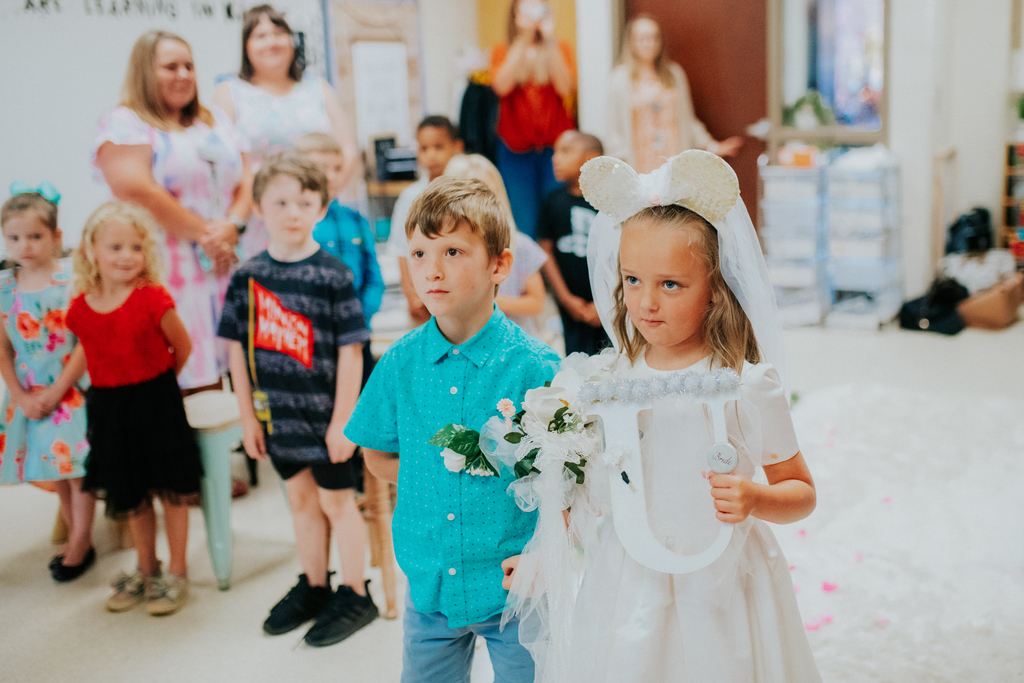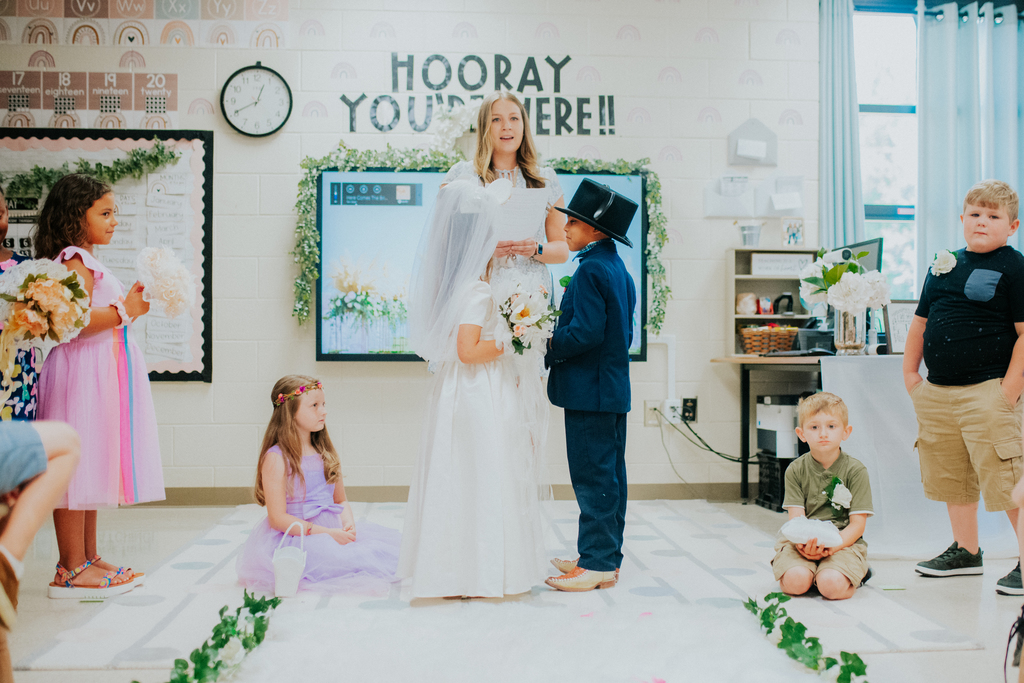 Meet 2021 Retiree Club Member Mrs. Susan McGill! 👋 Mrs. McGill has retired after 11 years on the Starr-Iva Middle School Facilities Team! Susan is a native of Iva, SC. She is married to her high school sweetheart Randy, and together they have two sons, two daughters-in-law, and four grandchildren. Her favorite thing to go is to spend time with her family! "What will you miss most about your position?" "Being around staff and children!" Congratulations on your retirement, Susan! Thank you for your service to the students and staff of Anderson 3! 💛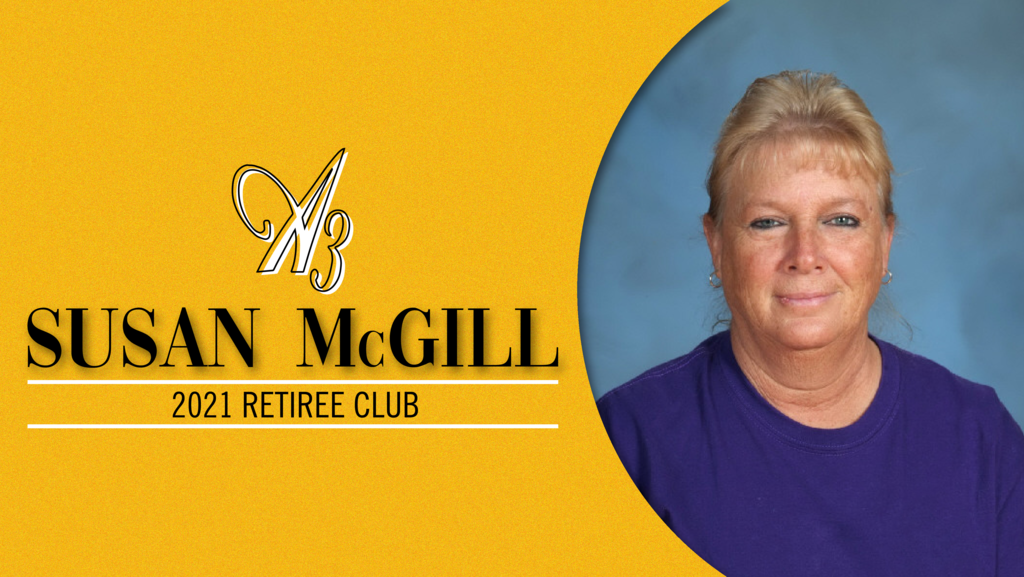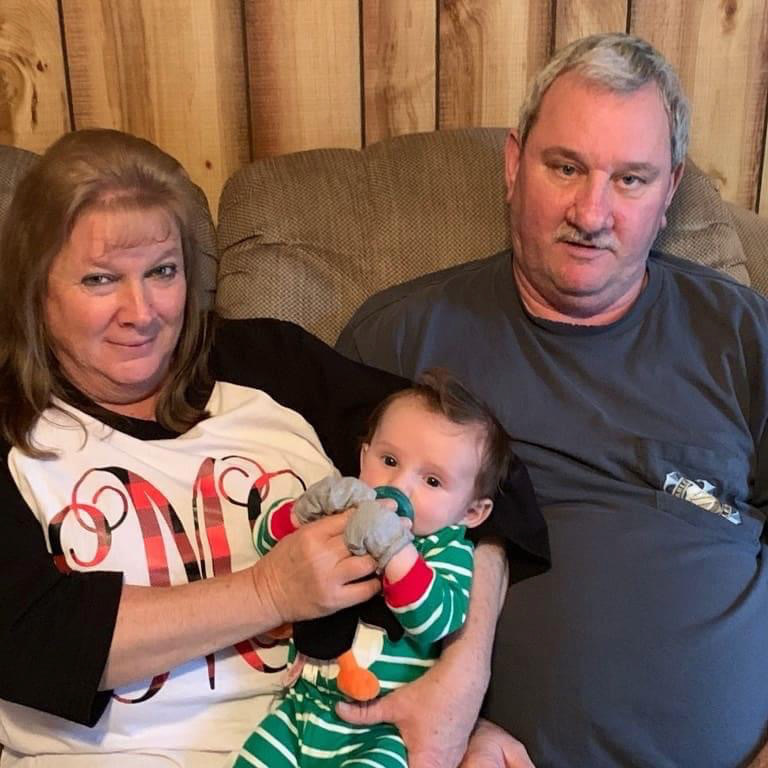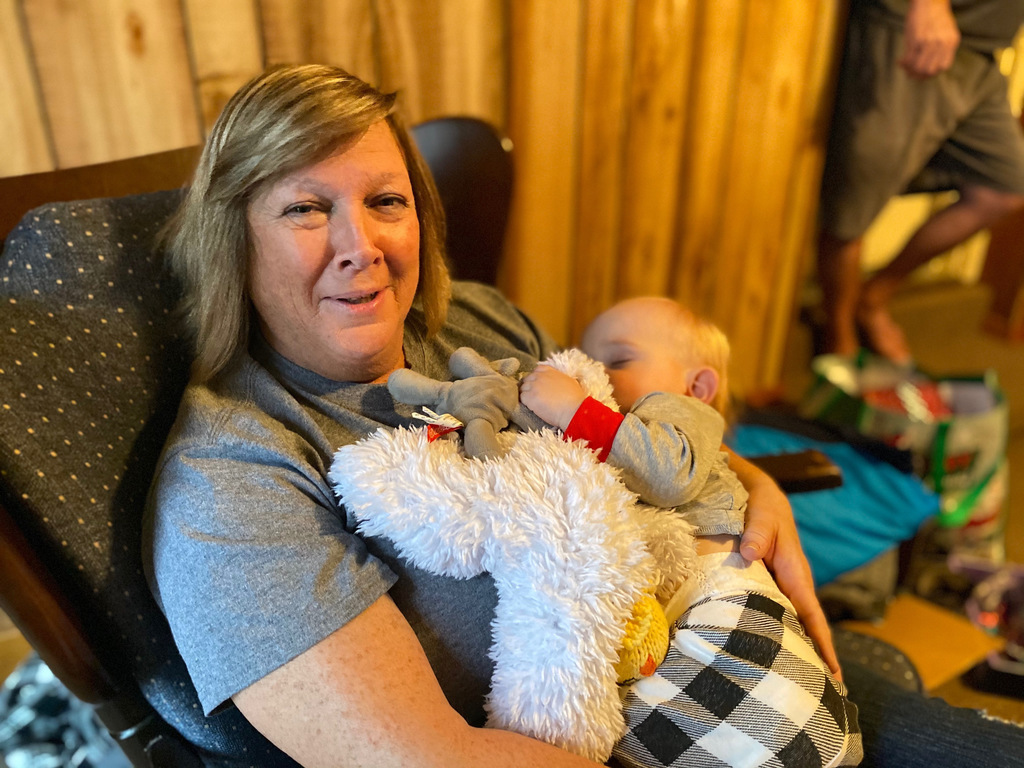 Meet Crescent Senior and Future Teacher Cassidy Clark! 🍎⭐ Cassidy is one of three Crescent Seniors awarded a $24,000 SC Teaching Fellows Scholarship to support her in her dream of becoming a teacher! Cassidy completed her field placement at Starr Elementary in Mrs. Jessica Eaton's Classroom. Mrs. Eaton said, "Cassidy is a gem! She is a hardworking, kind and a very talented young lady! Cassidy's bubbly personality and sweet spirit are contagious! She brings joy to everyone that she meets!" Cassidy has been accepted to Anderson University and plans to major in Music Education! Congrats, Cassidy! ⭐ #FutureTeacher #SCTeachingFellow #A3Teaches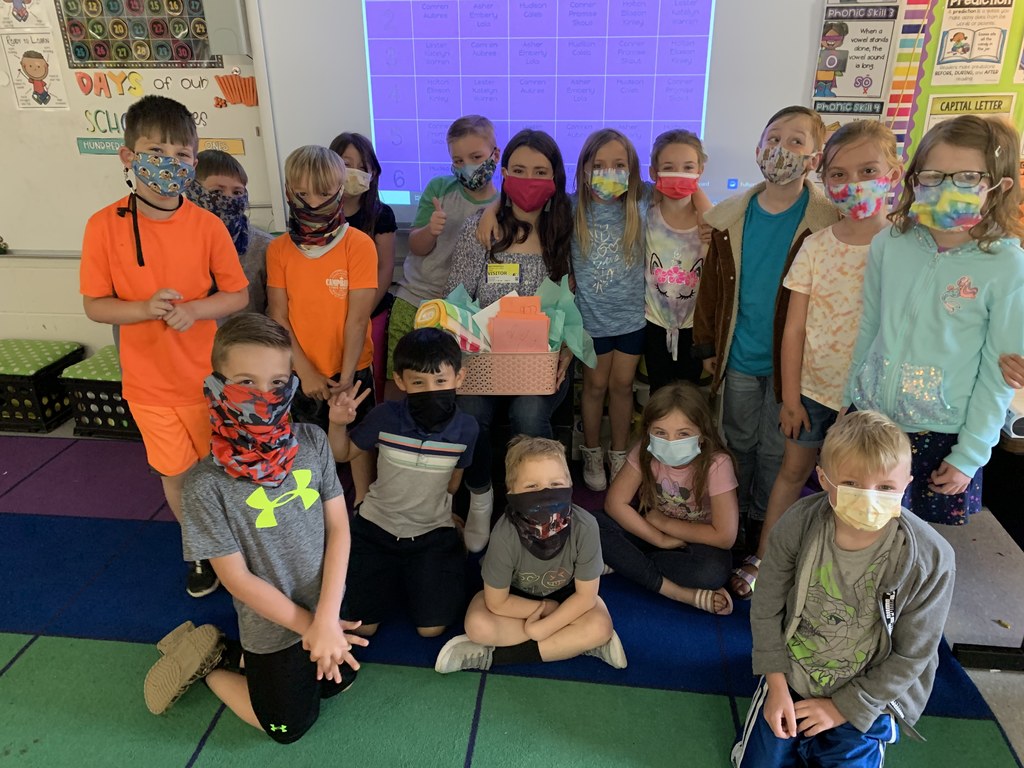 Today we remember and honor those who have made the ultimate sacrifice for our country and our freedom. #MemorialDay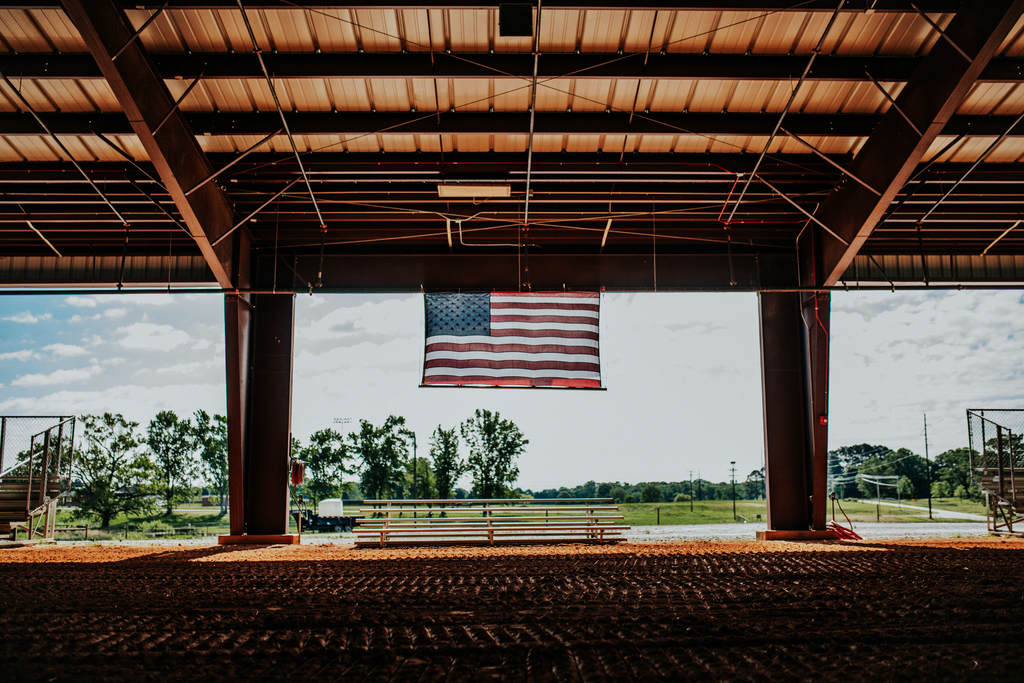 The Transportation Department is ready for the weekend! How about you? 🌺🏖️🌸 Happy Friday! 😊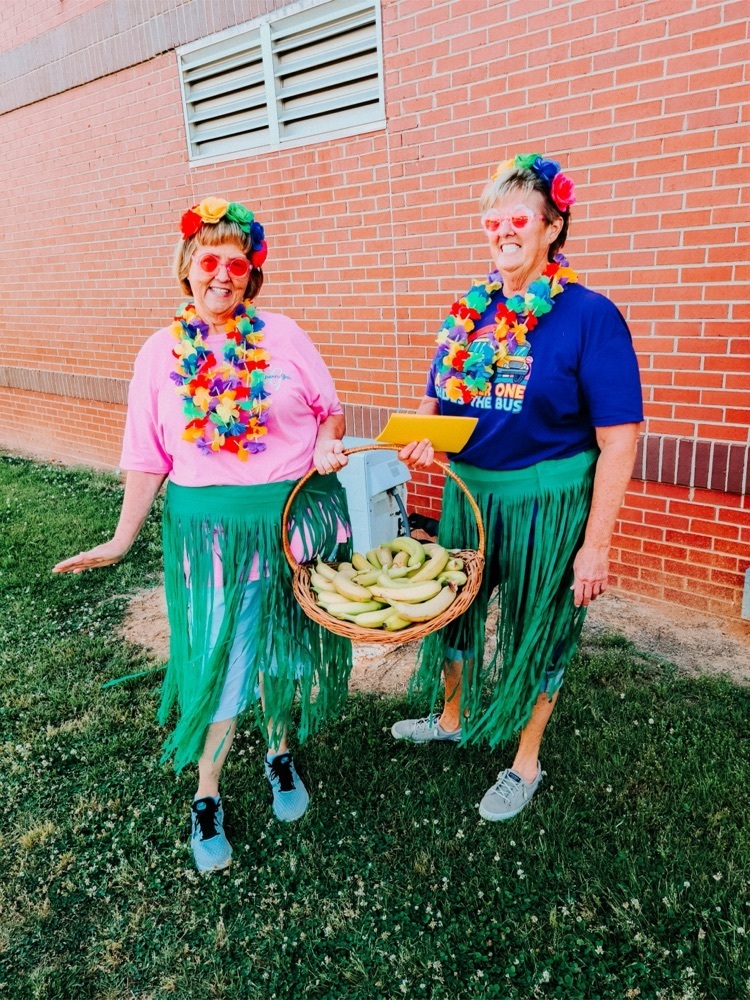 Meet Crescent Senior and Future Teacher Jessey Holtzclaw! 🍎⭐ Jessey is one of three Crescent Seniors awarded a $24,000 SC Teaching Fellows Scholarship to support her in her dream to become a teacher! Jessey completed her field placement at Starr Elementary in Mrs. Lauren Sanders' 2nd Grade Classroom. Jessey said, "Growing up, I always knew I wanted to be a teacher. What I didn't know is everything that goes into being a teacher. During my second-semester field experience, I got to see what it was like for a teacher regarding MAP testing and let me tell you, it was stressful. It never scared me away, though. It made me want to do it more. I saw my cooperating teacher encourage her students when they thought their score wasn't good enough or didn't grow. It took a lot from both the students and the teacher, but in the end, all that mattered was that teacher-student moment where you get to say, 'No matter what your score is, you are brilliant.' I aspire to be that teacher that allows them to see past those stressful test and learn to love school. I want to be the person that reminds them how bright they are so much that when they are in a high school AP class and want to quit, they will remember that they are so much smarter than that and keep going." Jessey has been accepted to Anderson University and is excited to major in Early Childhood Education! Congrats, Jessey! ⭐ #FutureTeacher #SCTeachingFellow #A3Teaches
Welcome, Arianna Richardson! 🍎🎉 Ms. Richardson is the first addition to our 2021-2022 A3 Teaching Team! Arianna will be joining the Special Services Department at Starr-Iva Middle School as a Math Resource Teacher! She recently graduated from Anderson University with a Bachelors's in Multi-Categorical Special Education. Arianna is a Starr Native and a proud product of Anderson 3! In her spare time, she enjoys shopping, volunteering, and spending time with family and friends. Arianna has three siblings and one chocolate lab. We are excited to welcome Ms. Richardson back to Anderson 3! 💛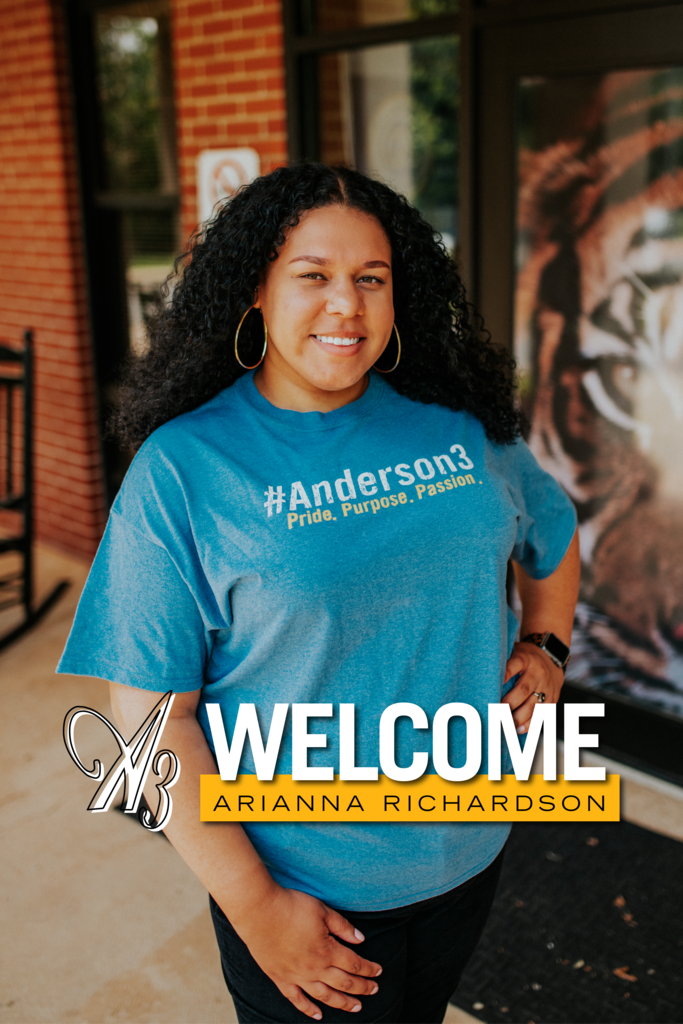 We are now accepting applications for a Special Education (Self-Contained) Teacher at Iva Elementary School! For more details on this position and to apply, click here:
https://www.schooljobs.com/careers/acsd3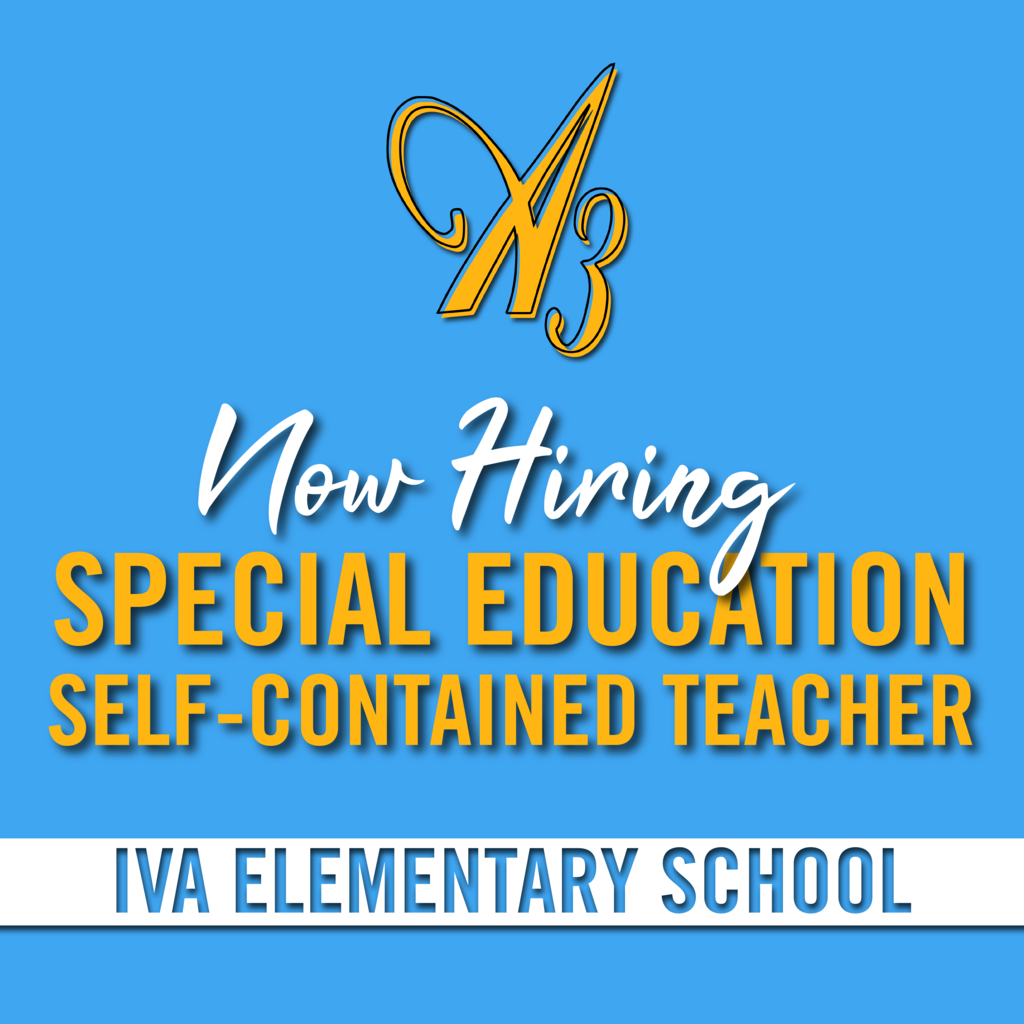 Congratulations to Crescent Baseball, Your District Champions!! ⚾️🥇 Next Stop......Upper State! #TigersOnTop #GoTigers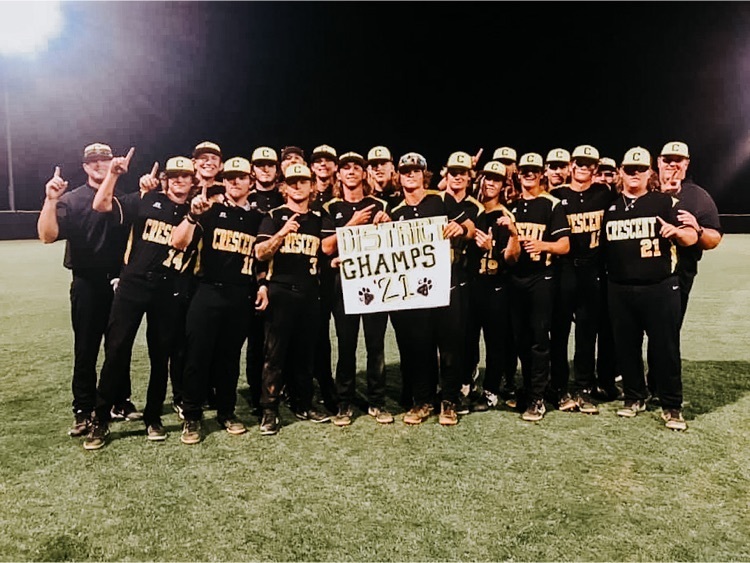 Meet Crescent Senior and Future Teacher Jacob Holbrook! 🍎⭐ Jacob is the first senior in our SC Teaching Fellows Spotlight! The SC General Assembly created the SC Teaching Fellows Program in 1999. The program's mission is to recruit talented high school seniors into the teaching profession and help them develop leadership qualities. The $24,000 scholarship is awarded to only 200 SC seniors annually. This year, Crescent had three recipients! We are excited to spotlight these talented seniors to celebrate their accomplishments and promote the teaching profession! Jacob completed his field placement in Mrs. Brooke Davis's 1st Grade Class at Iva Elementary School. Jacobs said, "I learned so much from not only her but also the students in her classroom. It was a great experience for me to go into my former elementary school and gave back to the school that did so much for me. When I become a teacher, I hope to make a difference in the students' lives. I cannot wait to work with my classes to achieve the common goal of academic achievement. " Jacob has been accepted to Anderson University, where he will major in Secondary Social Studies Education with plans to minor in Worship Leadership. Congrats, Jacob! ⭐ #SCTeachingFellow #FutureTeacher #A3Teaches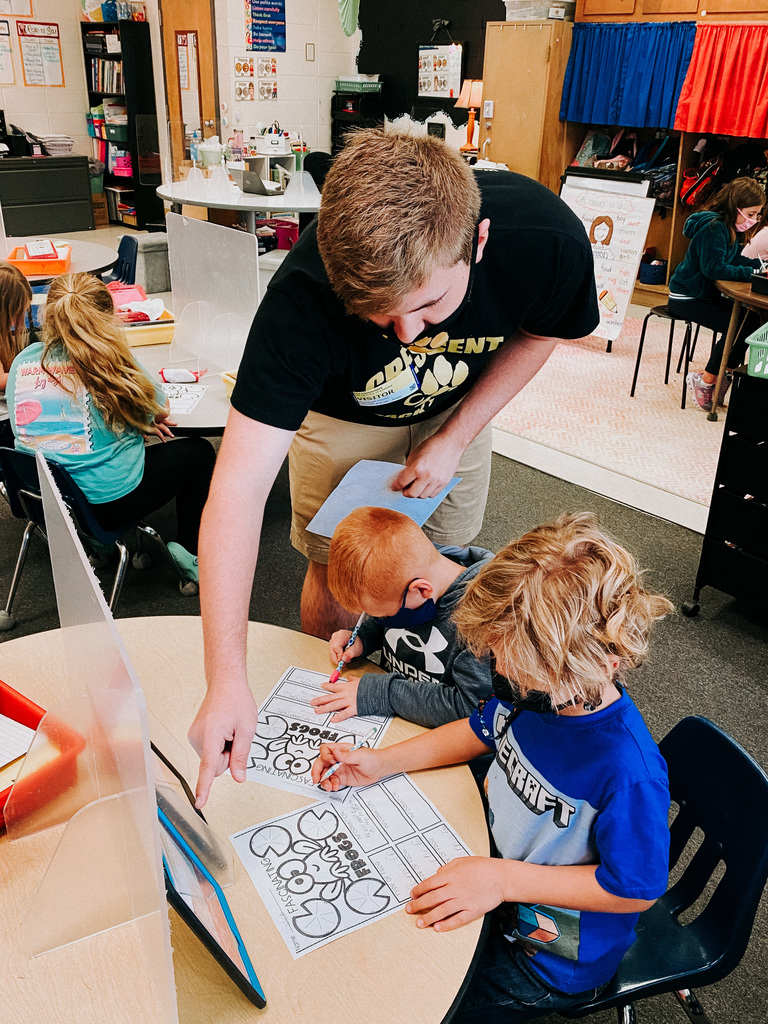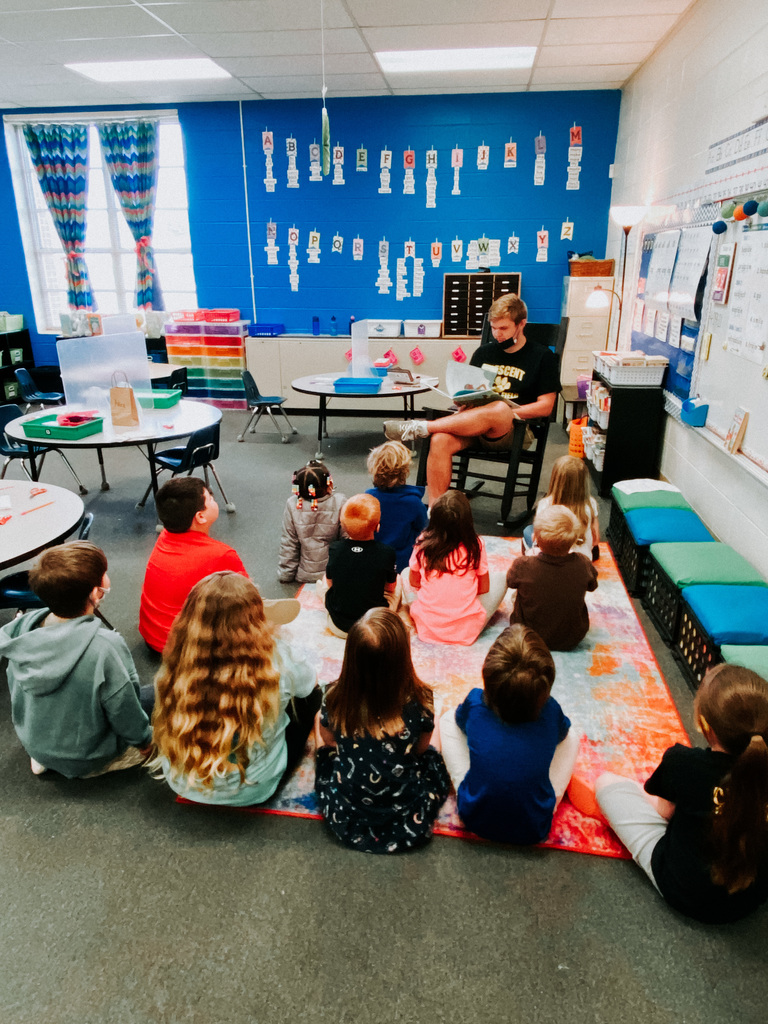 To review and relax before SC Ready testing, the 3rd grade at Flat Rock Elementary had a "Glow Day" on Friday! Classrooms went dark except for black lights that illuminated fluorescent objects. Students used fluorescent highlighters to review passages, math equations, and other activities! They also wore neon glasses and glow sticks to stick out even more. Good luck to all of our students testing this week! 🔦🧡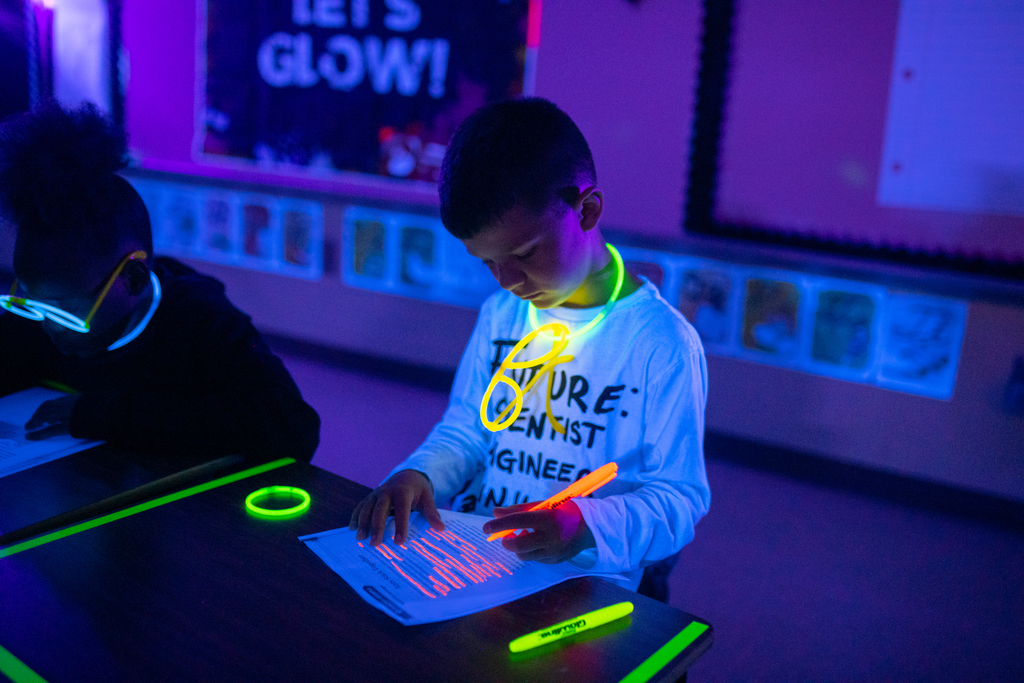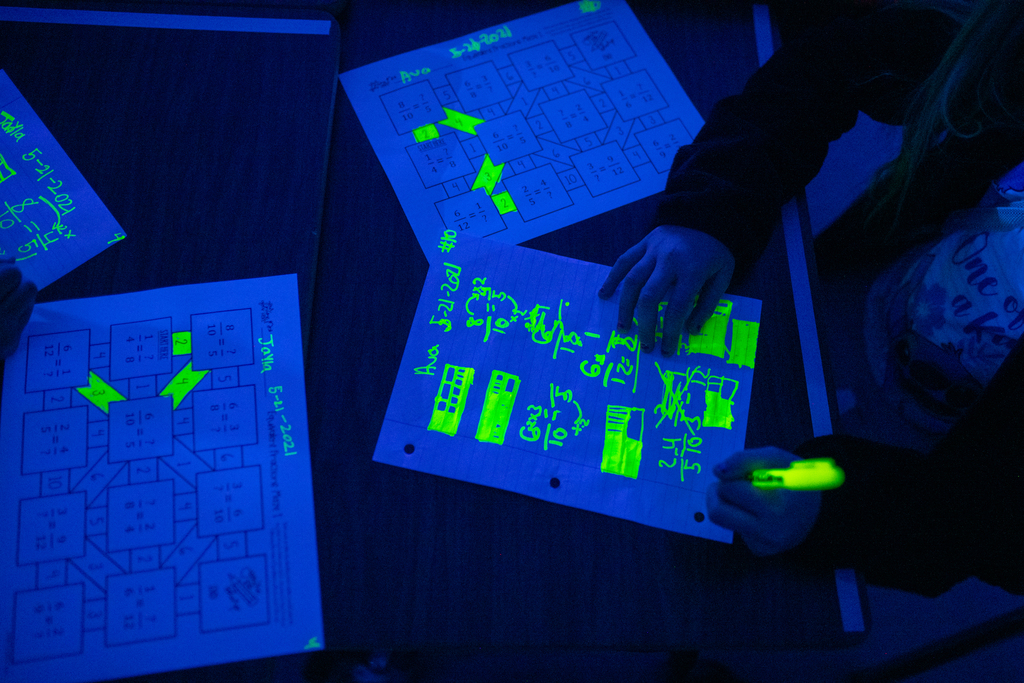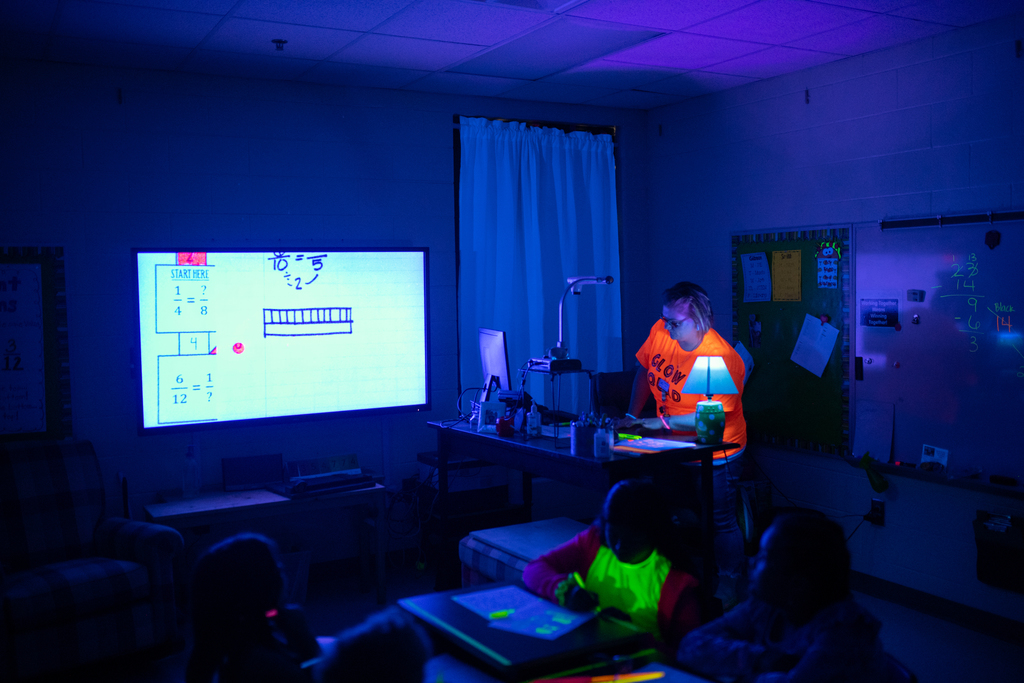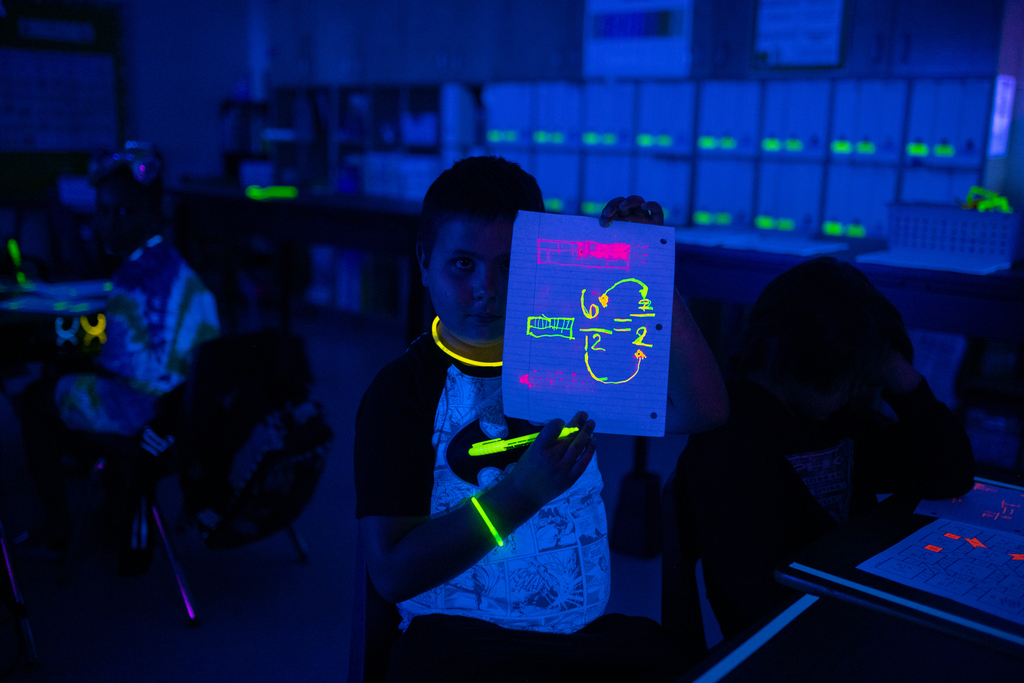 Meet our 2021-2022 District Level Support Staff of the Year, Mr. Blake Whitfield! ⭐ Mr. Whitfield is the Maintenance Engineer for Anderson 3. He is hard-working, dependable, and considerate. Congratulations, Blake! 🏆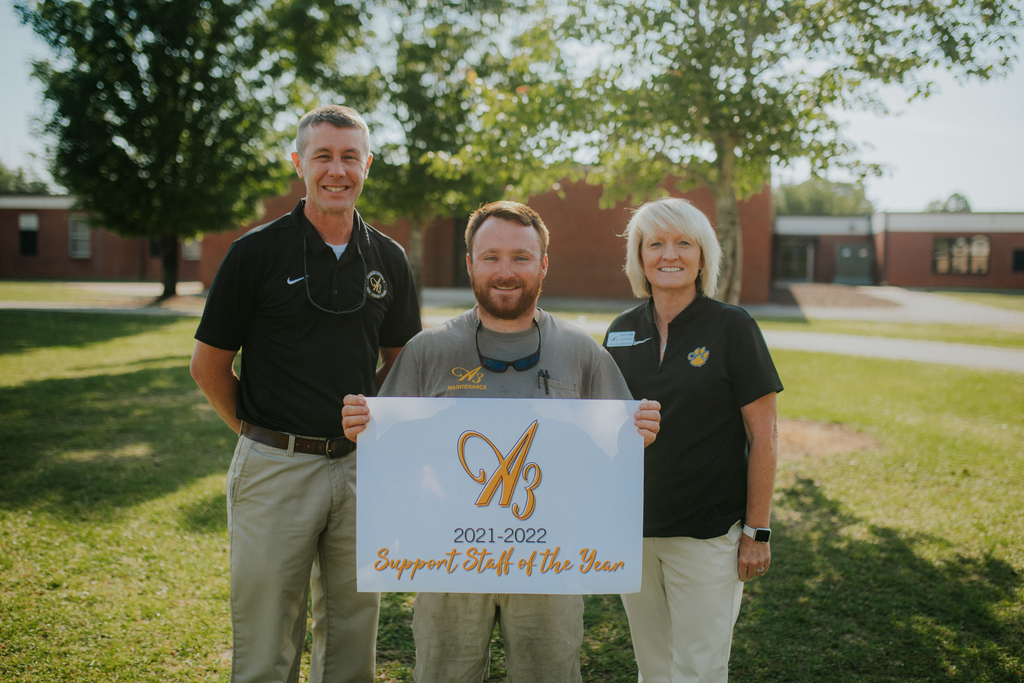 Since our students couldn't travel to the Special Olympics this year, several of our schools held Special Olympic Games in-house. At Crescent, students had a blast participating in the different challenges! 🏅🥏🎳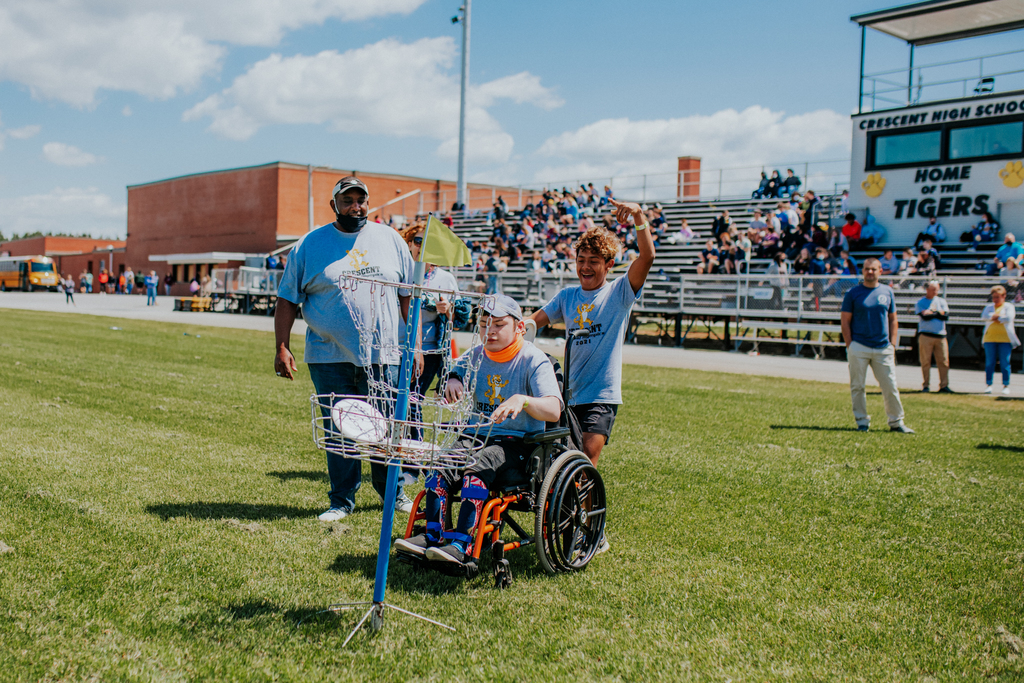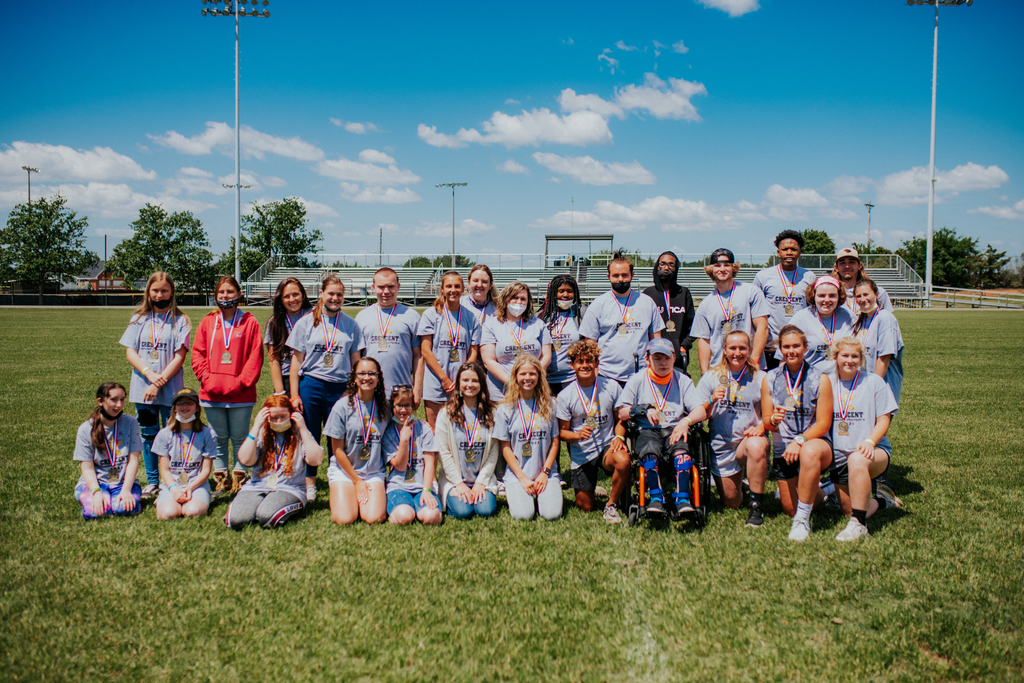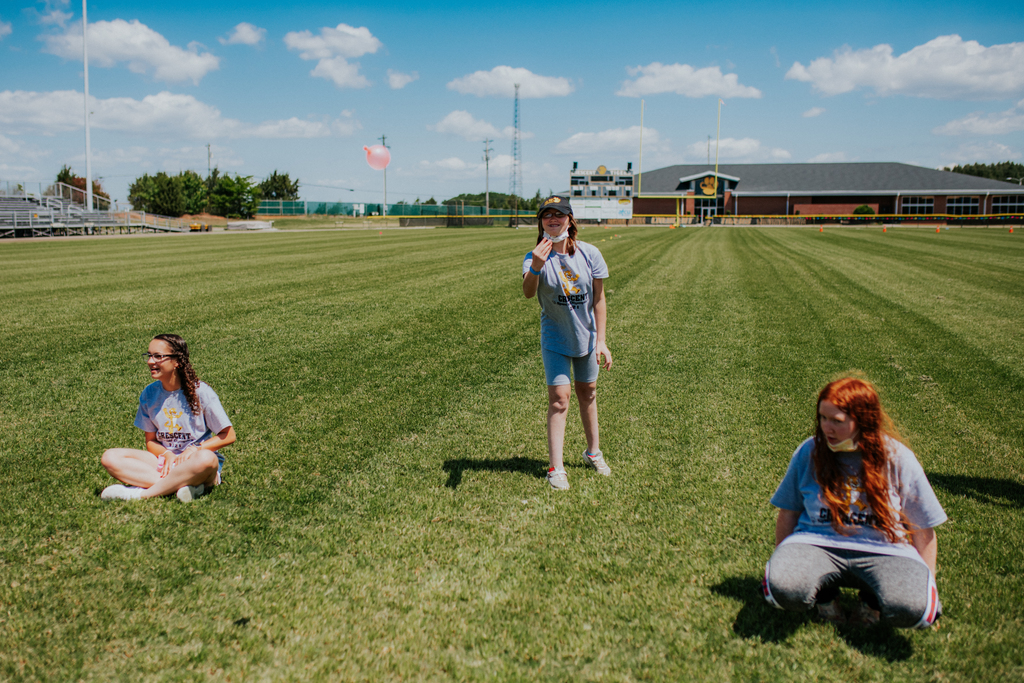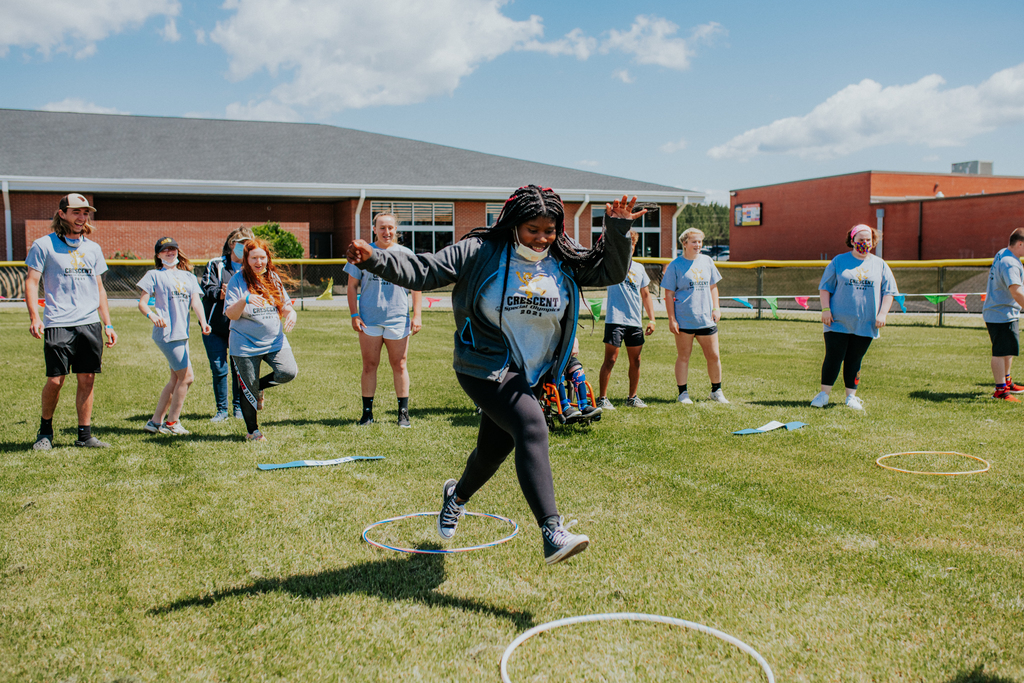 Reading with Reedy!🐸⚾📚 Reedy from the Greenville Drive made a special visit to Flat Rock Elementary this week! This month, all Anderson 3 elementary schools are participating in the Reading All-Stars Program. Students are challenged to read five books by May 28!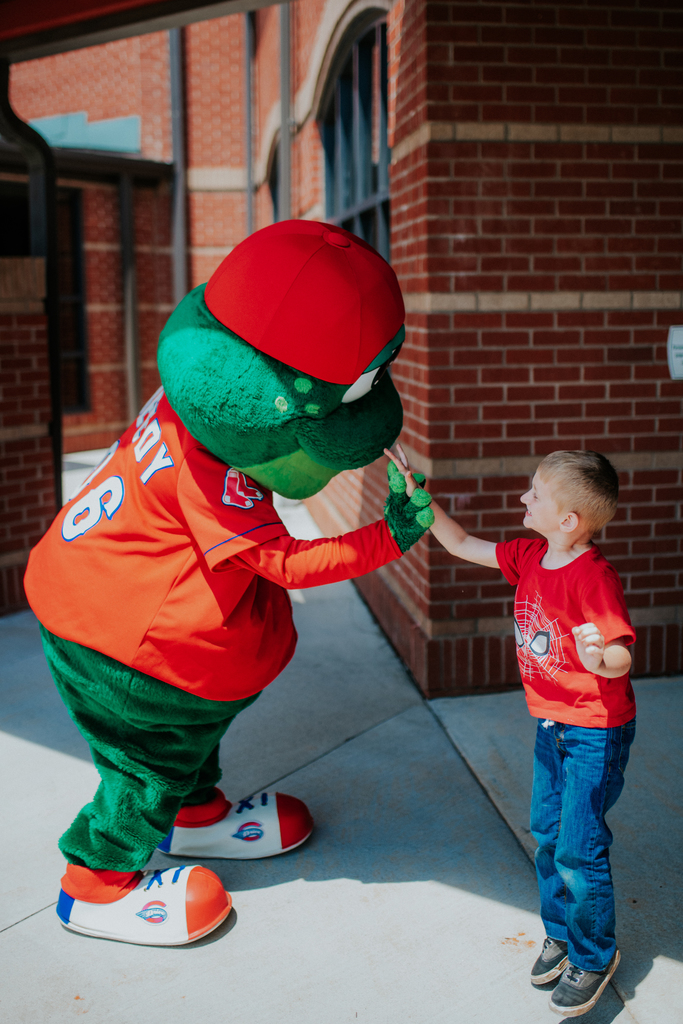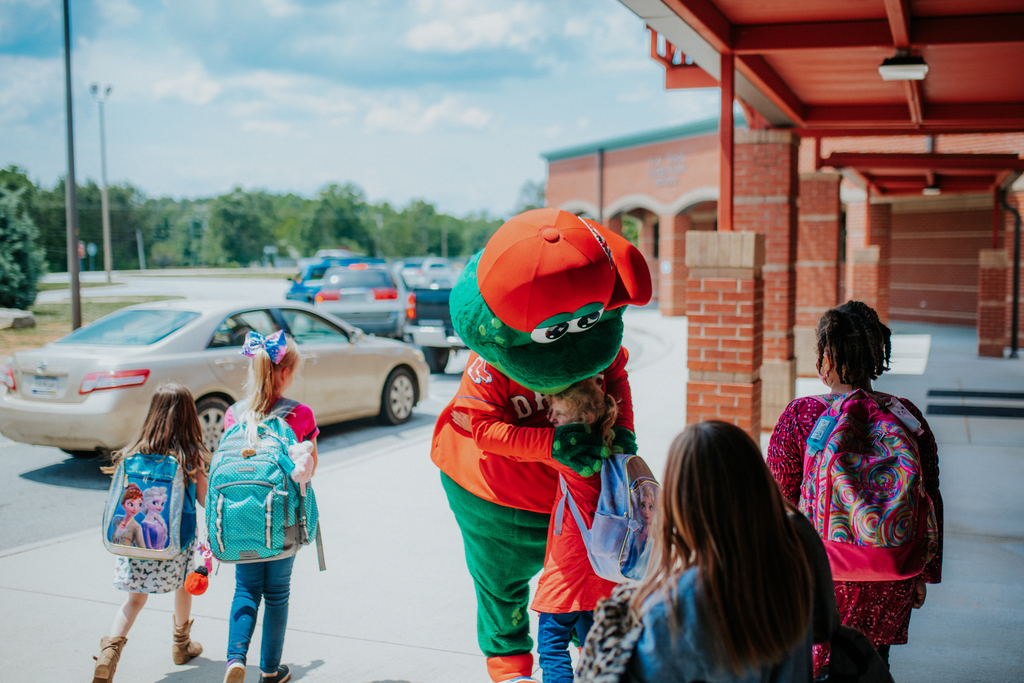 Who knew STEAM could taste this good? 🧇 Thanks to a grant from BOSCH, STEAM Students at Iva Elementary were able to use measurement standards to put ingredients together to cook waffles! Students identified ingredients and observed chemical reactions by mixing dry and liquid ingredients. Thank you, Mrs. Stone and Ms. Ferguson, for working together to provide this learning-by-doing opportunity to students!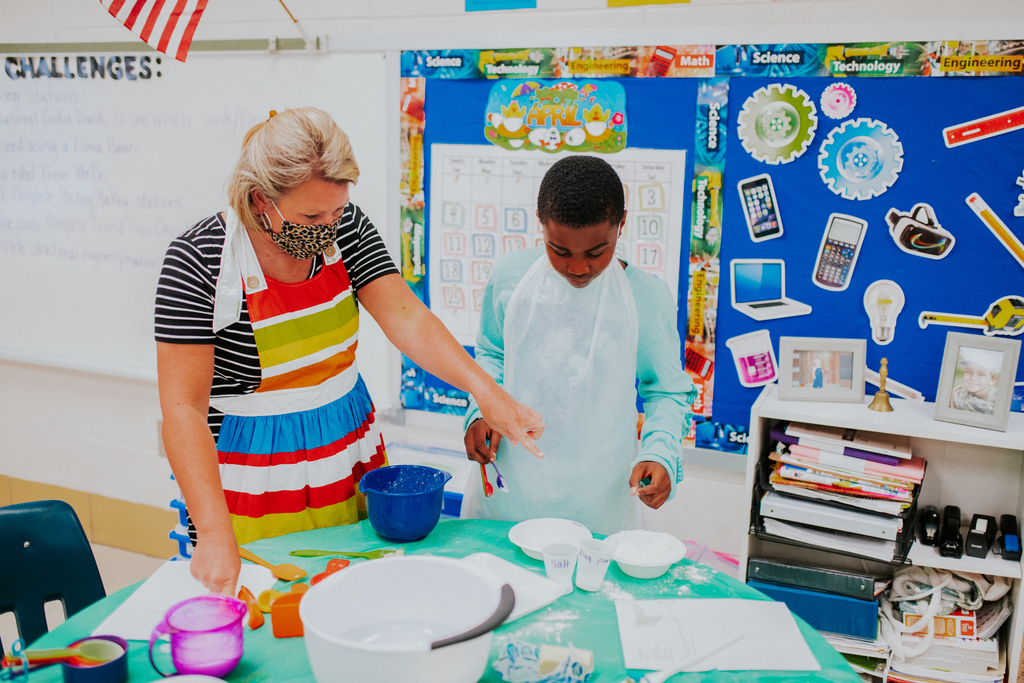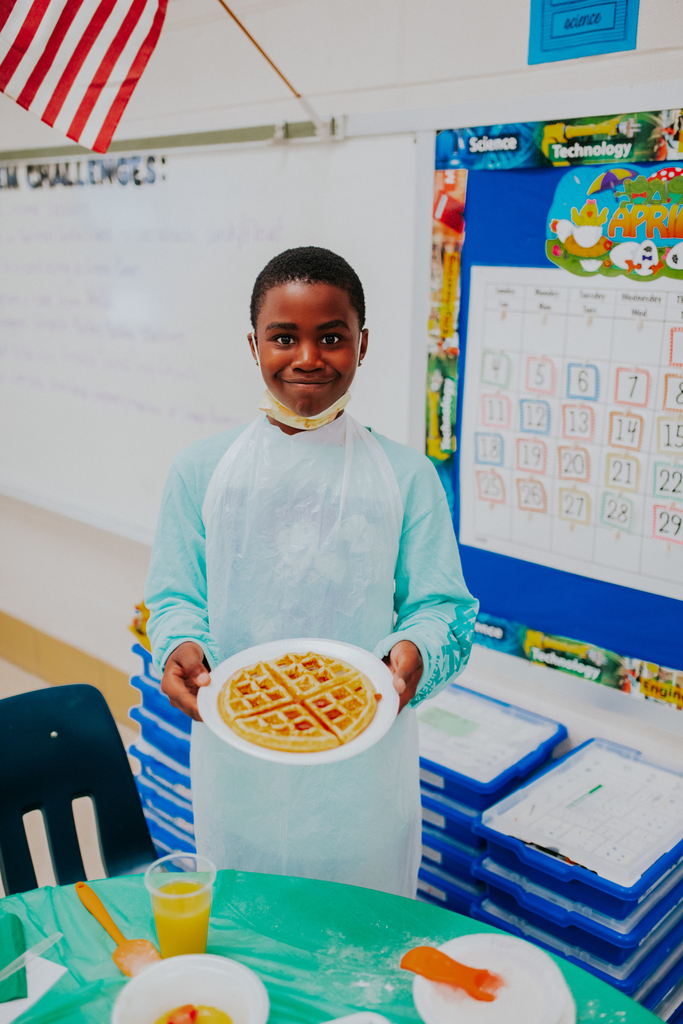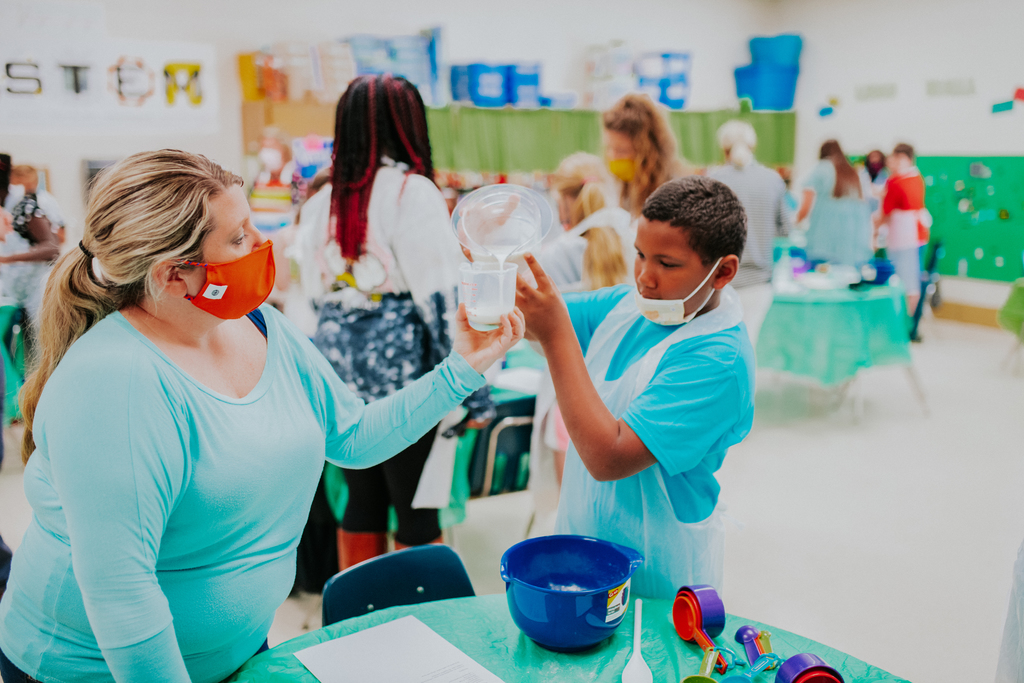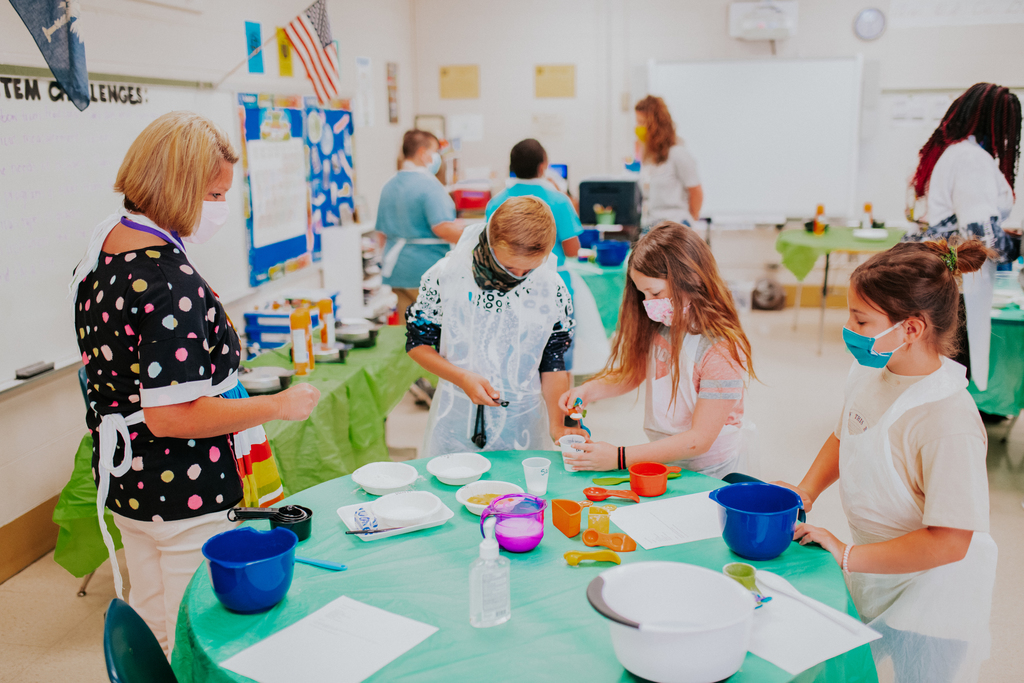 Welcome, Marie Crowe! 👋 Mrs. Crowe has joined the Student Services Team at Crescent High School as the ISS Supervisor. Marie is a native of Anderson. She and her husband Mark have been married for 33 years. Together they have two sons, Matthew and Lucas. Both are married, giving the Crowe's two daughters and now two grandsons as well! In her free time, Marie enjoys spending time with friends and family. She also enjoys camping and learning how to make new things. (Woodworking, macramé, painting). Mrs. Crowe has many years of experience working in education. Join us in welcoming Mrs. Crowe to the Anderson 3 Family!
We want to introduce you to Starr-Iva Middle's 2021-2022 Support Staff of the Year, Mrs. Rhonda McGuffin! 🤩 Mrs. McGuffin is the School Nurse at SIMS. She is passionate and dedicated. Congratulations, Mrs. McGuffin! 💛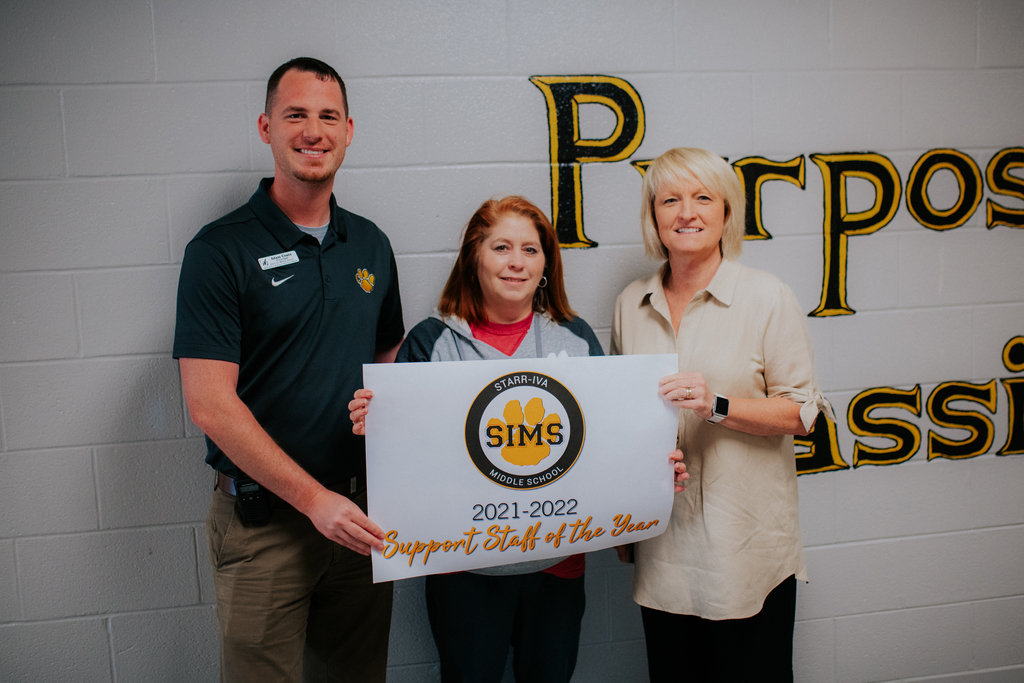 Say hello to Starr Elementary's 2021-2022 Support Staff of the Year, Mr. Rodney Hannah! 🤩 Mr. Hannah is over the facilities team at Starr. He is dependable and kind. Congratulations, Mr. Hannah!