Welcome, Carrie Boyce! Ms. Boyce has joined the A3 Teaching Team as a Special Services teacher at Starr-Iva Middle School! Carrie has been teaching special education for over 21 years. She most recently taught at McCants Middle School in Anderson 5. Carrie and her husband are originally from Illinois but have lived in South Carolina with their four sons for 20 years. She is a huge Chicago Cubs fan, loves to golf, and participate in community theater. She enjoys spending time with her family and three dogs. Welcome to Anderson 3! We are happy to have you!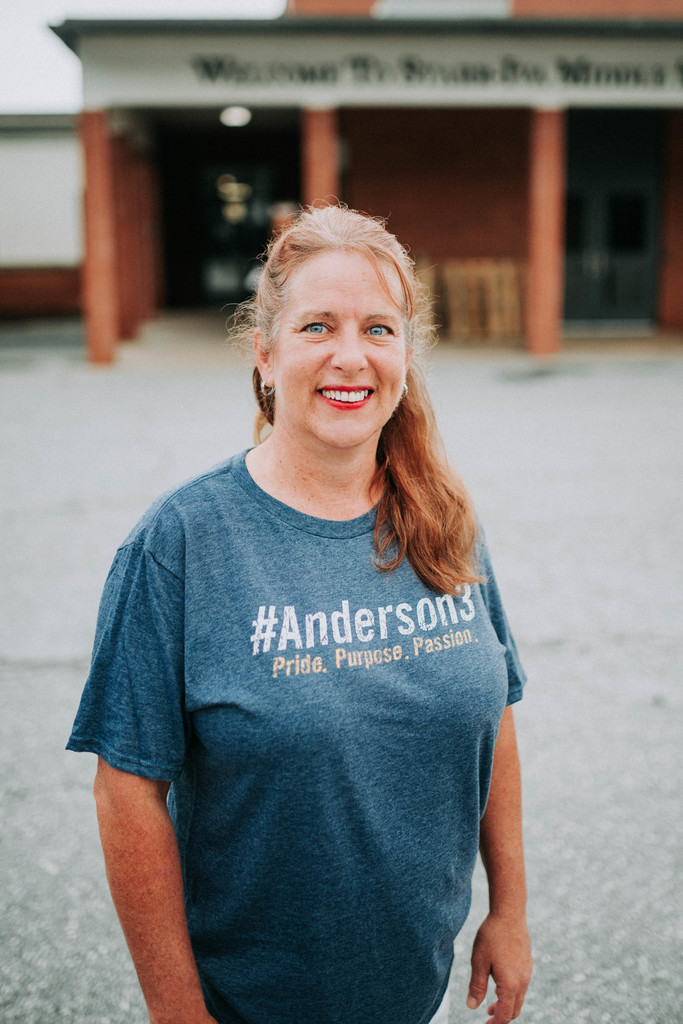 School Makeover: Lunchroom Edition, Part 2 🥪🍴 This summer, the Iva Elementary lunchroom also underwent a cosmetic makeover. Gray and gold paint allowed for a fresh new look! Check out their new wall decal and a welcome mural by former Iva Elementary student, Ashley Rice!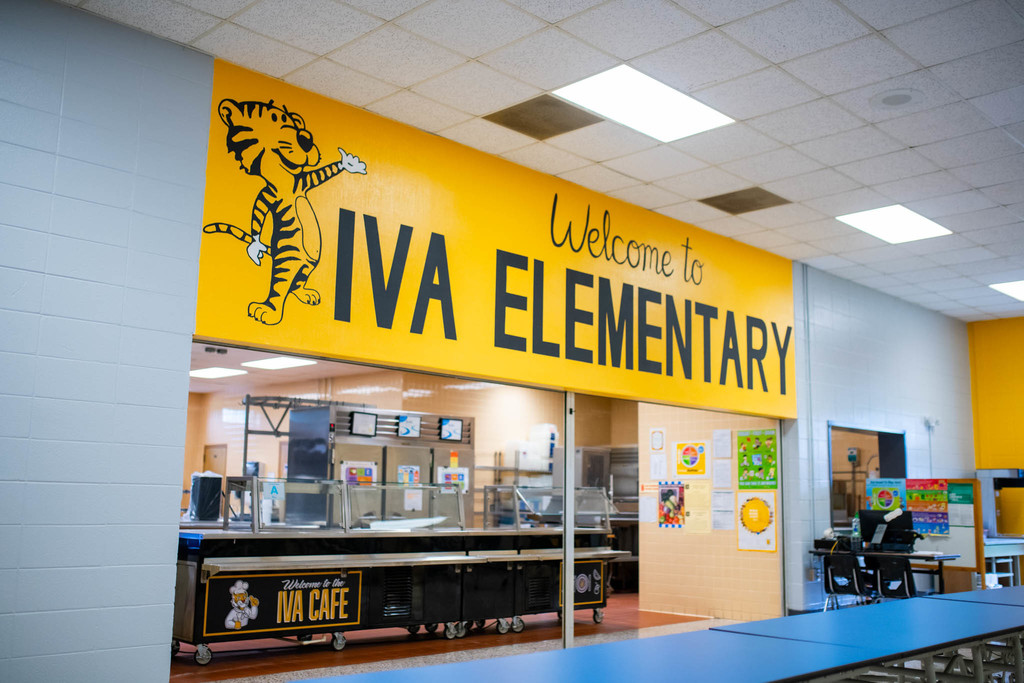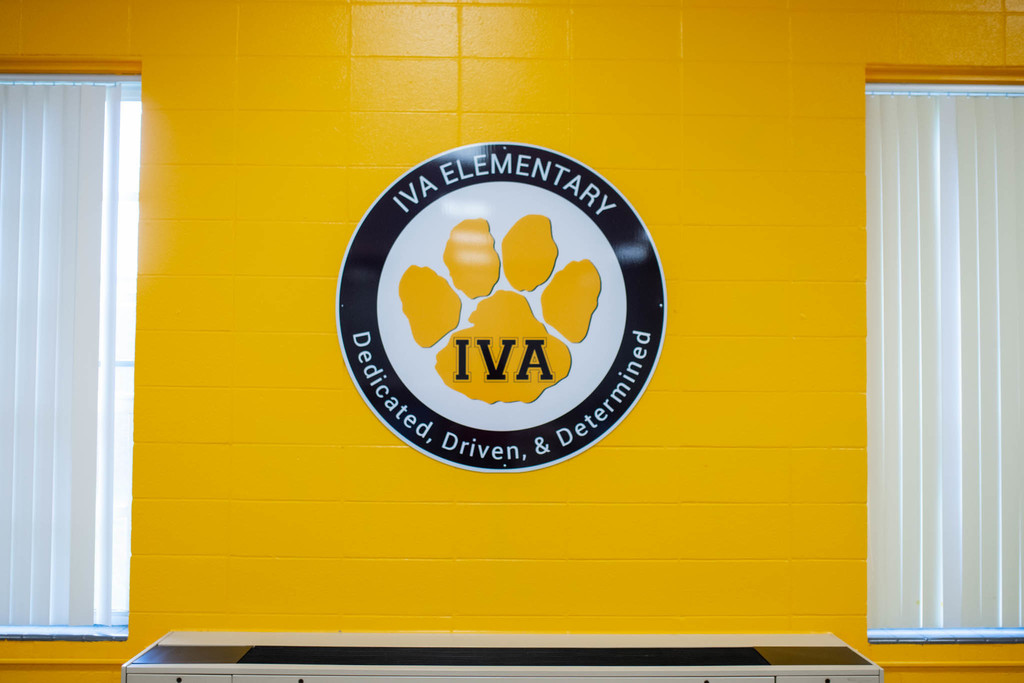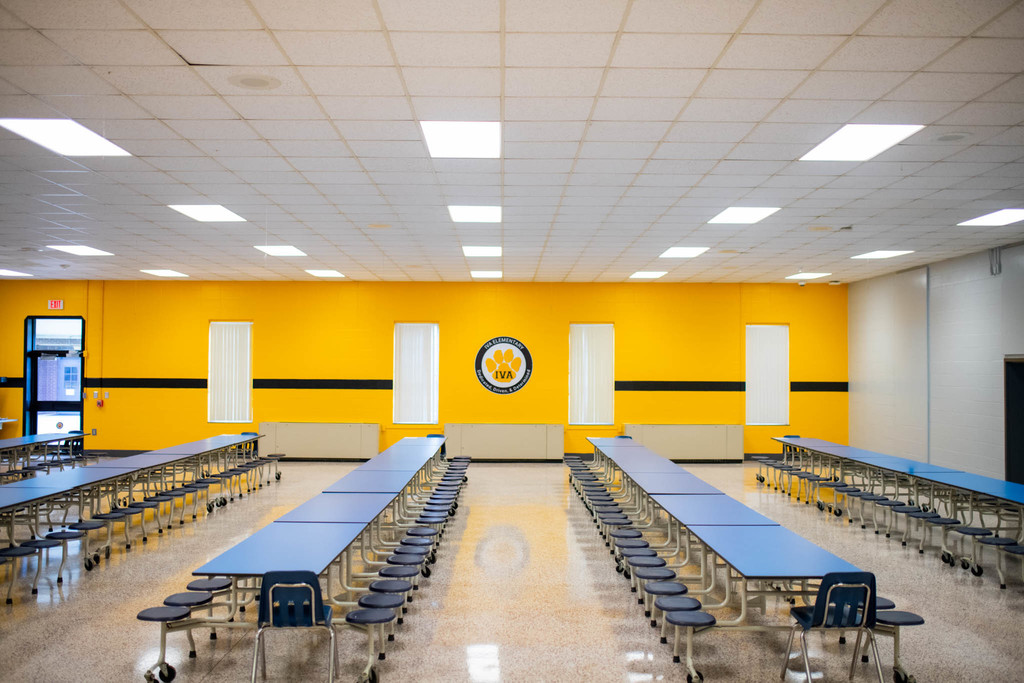 Welcome Back, Tigers! 🐅 Today we welcomed back the "Tiger" Cohort for face-to-face instruction at Crescent High School! We were excited to see our students masked up and ready to go!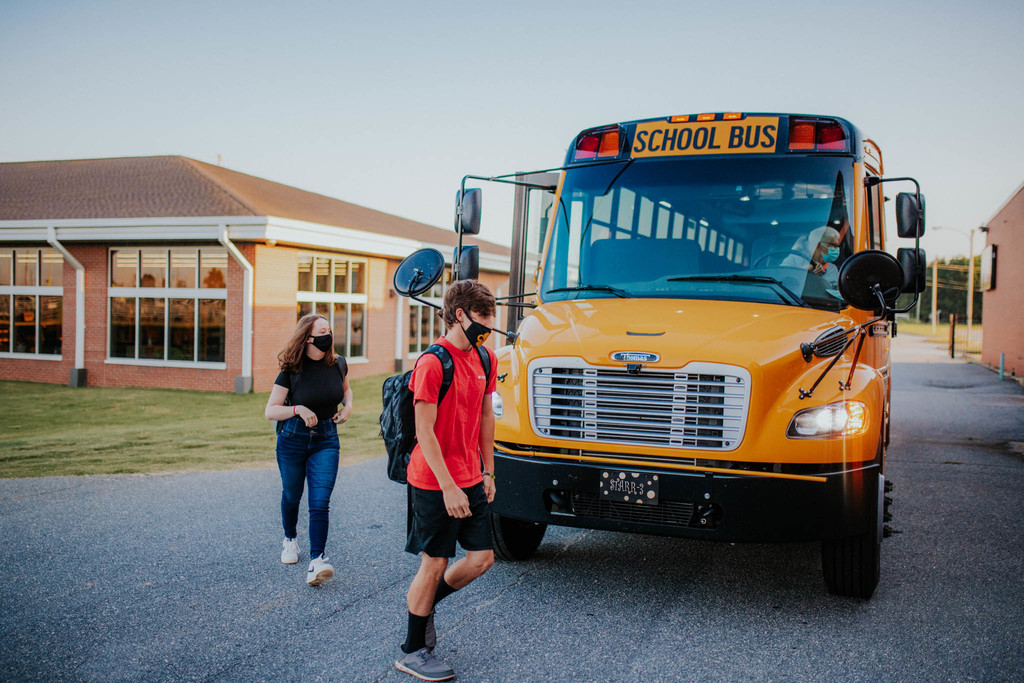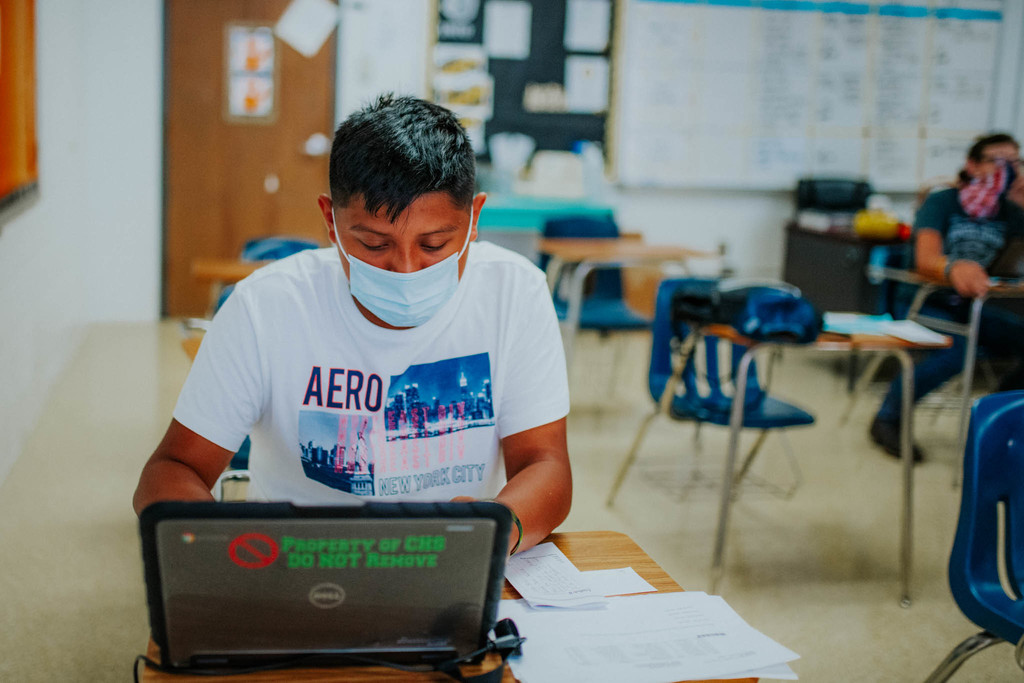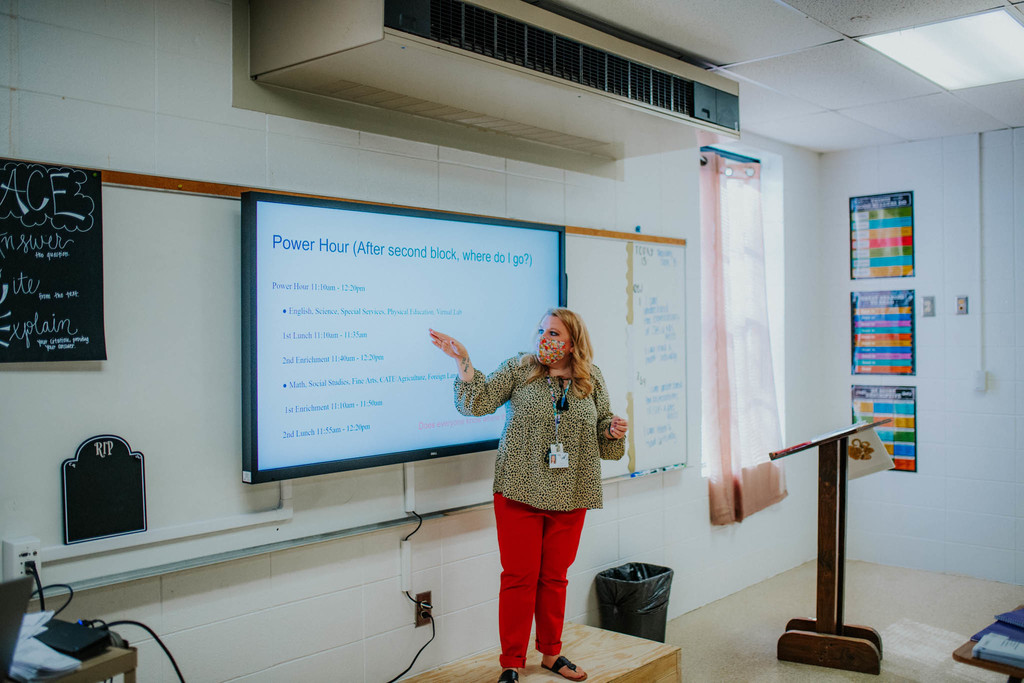 Welcome, Rachel Shore!👩‍⚕️🩺 Mrs. Shore has joined the A3 Nursing Services team as the School Nurse at Crescent High School! Rachel is a Starr-Iva native and a 2004 graduate of Crescent High School. She received her BSN from Clemson University and was a registered nurse at AnMed Health for seven years. Most recently, Rachel served in the Cardiac Intensive Care Unit and Wound and Hyperbaric Medicine Clinic. Rachel is happily married to Kaleb Shore, and they have three children, who are Anderson 3 students. When not working, the Shore family enjoys camping, boating, and almost any outdoor activity. Rachel is excited to be "Coming Home" to CHS, and we are just as excited to have her! Welcome to Anderson 3!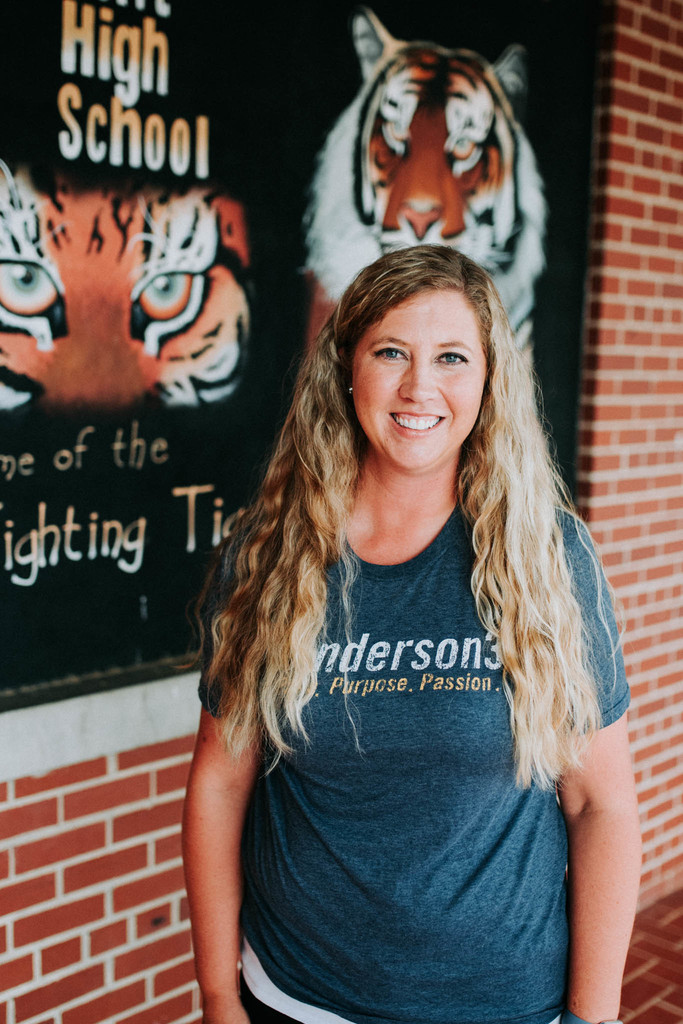 Meet, Mrs. Mandy Reinert! 🌟 Mrs. Reinert retired from Anderson 3 this past week after 32 years in education. Mandy, an Anderson native, graduated from Westside High School in 1984. She attended Clemson University and earned a Bachelor of Science Degree in Science Teaching. After graduation, she began her teaching career in 1988 as a 7th-grade science teacher at Southwood Middle School. In 1995 she joined the Crescent science department, where she taught for two years and ran an at-risk program while earning her masters in administration and supervision from Clemson University. Before rejoining the Anderson 3 team in 2016, Reinert served as an assistant principal at Honea Path Middle, McCants Middle, and Belton-Honea Path High School. While in A3, Mandy served as the Director of Secondary Instruction and Teacher Quality before being promoted to Assistant Superintendent. Some of Mandy's favorite duties were molding induction (first year) teachers and facilitating professional development. -"What led you to your current position?" "I decided to get a master's to make a more considerable impact by improving teachers' abilities and students' overall educational experience." -Here are five facts about Mrs. Reinert: 1. I have been married for 33 years, and I have three wonderful children, Samuel, William, and Anna-Frances. 👨‍👩‍👧 2. I have taught an NFL player, Shaun Ellis. 🏈 3. I still own my first car, a 3-speed straight drive 1966 Ford Mustang. 🏎️ 4. I love to drive fast and listen to old school rap music. (I can't wait to go on the autobahn.) 🎵 5. I love to travel, and I have attended a wedding in New Dehli, India! 🧳 -"If you could sum up working in education in a few sentences, what would you say?" "I think that people need to understand that education DOES make a difference in people's lives and that it is imperative to have high expectations for students. In the field of education, what you do every day truly makes a difference." Over the past four years, Mrs. Reinert has been an integral part of the A3 team. Thank you for being a #A3AllStar for #A3Students! Soon, Mandy will be moving to Germany to pursue a new work adventure with her husband. Good luck with your next endeavors! 💛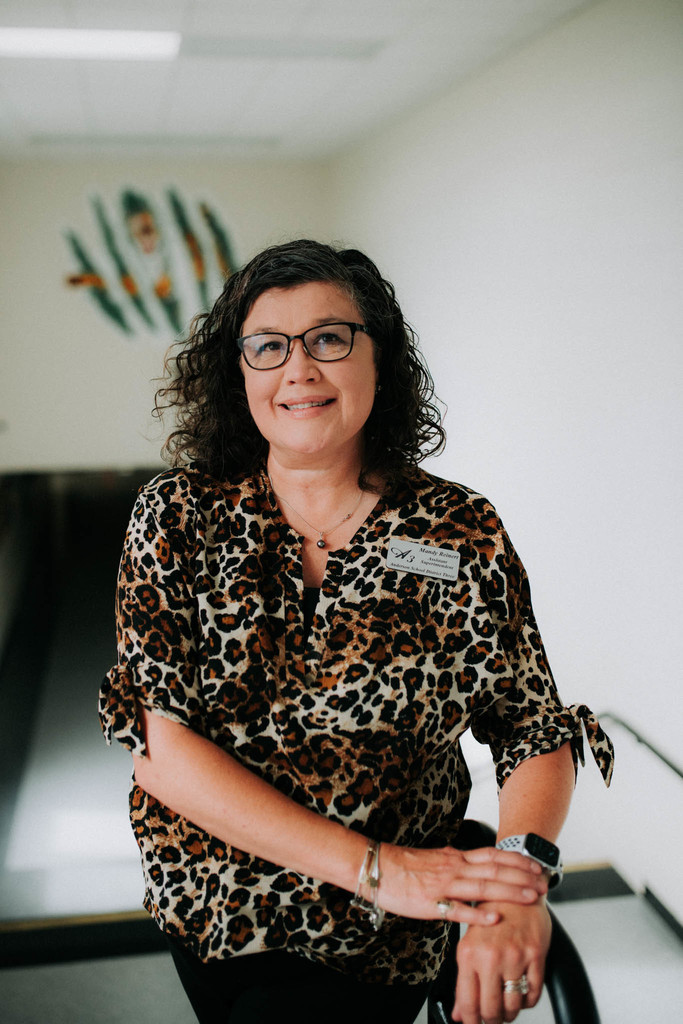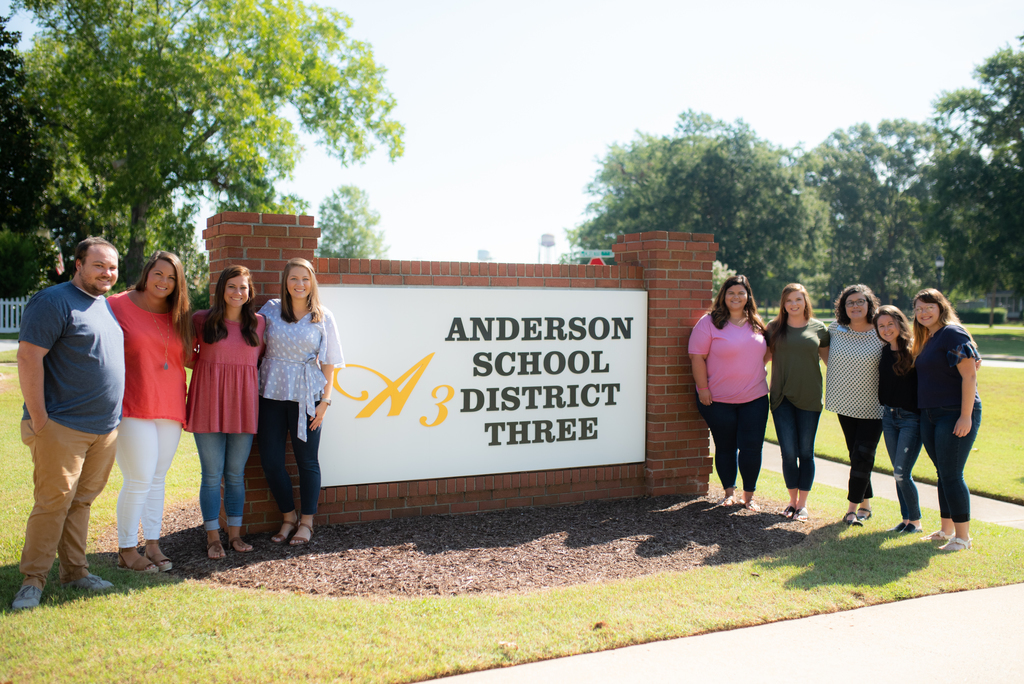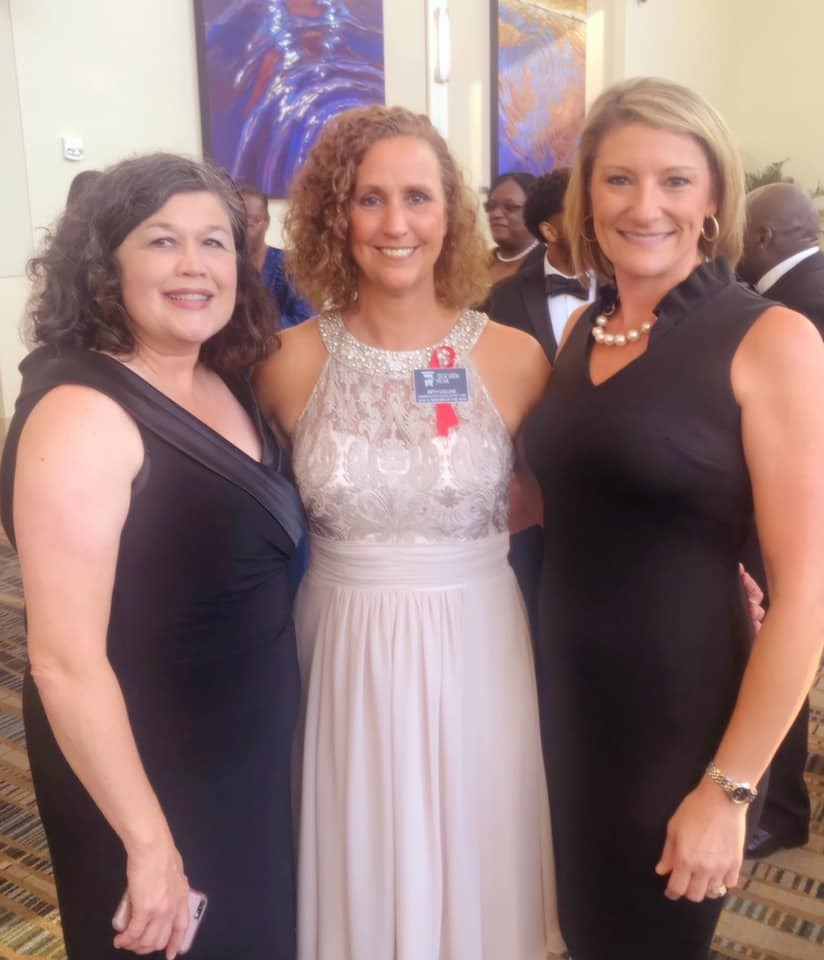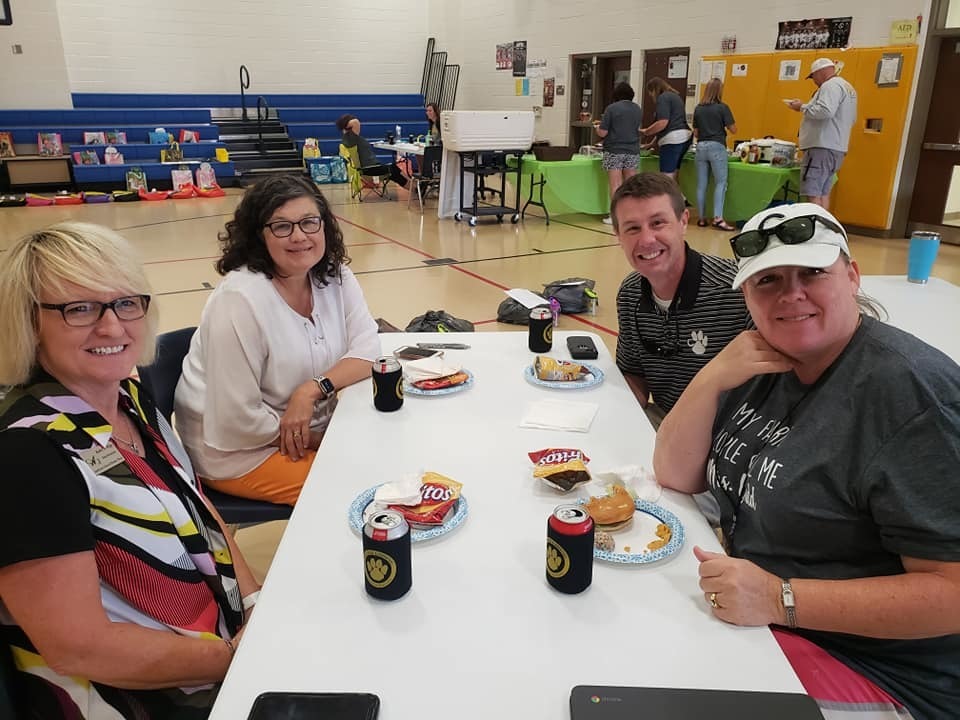 Sol Flowers of Anderson, SC recently donated $1,000 to McKinney-Vento Homeless students in Anderson 3. For five years, Sol Flowers has grown sunflowers in Anderson. All proceeds go directly to the Foothills Community Foundation who then disperses funds to local communities.

Welcome, Elinor Lister! Mrs. Lister will be joining the A3 team as the Instructional Coach at Crescent High School! Elinor has taught English for 21 years. Nine years in the 8th grade and twelve in high school. During her career, she has taught at Belton-Honea Path High School, TL Hanna High School, and Glenview Middle School. Lister was named the 2018-2019 District Teacher of the Year for Anderson Five. She holds a BA in English from Erskine College, a Master's in Educational Technology from Lesley University, and a Master's in Administration from Gardner-Webb University. She is a Level 1 and 2 Google Certified Educator and a trained master teacher in Inquiry-Based Learning. Elinor is married to Sean Lister, a consultant for GE Healthcare Partners, and they have three children - Millie, Maggie, and Andy. She loves to read, exercise, watch movies, and travel. Welcome to the A3 family, Mrs. Lister! We are excited to have you!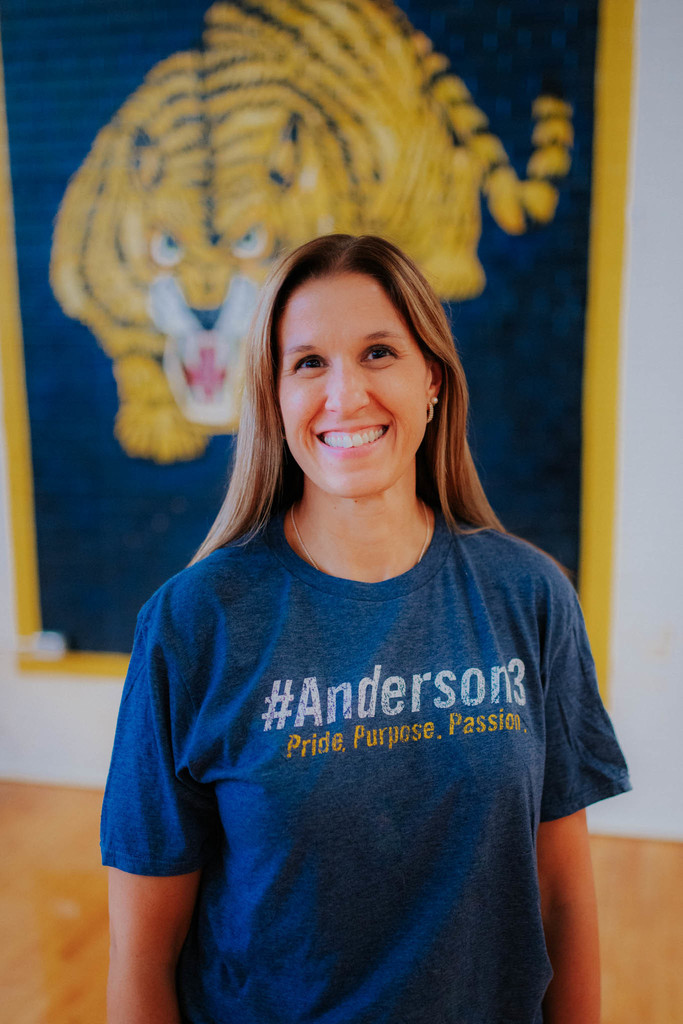 Welcome, Martina Zinn! Ms. Zinn has joined the A3 Teaching Team as the Art teacher at Starr-Iva Middle School! 🎨 Ms. Zinn attended West Virginia University and UNC-Asheville. She has a degree in Art with K-12 teaching licensure. Martina is a painter and also loves hand building with clay. Ms. Zinn has taught high school art for 12 years and has also taught in Maryland and North Carolina. She and her husband raise registered Boer Goats on their farm, Cherry Blossom Creek, which they will be relocating from the mountains of North Carolina to Abbeville, South Carolina. Ms. Zinn loves raising and showing goats, fishing, hunting, farming, painting, and dancing. She is very excited to start her new journey as a Starr-Iva Middle School Tiger! Welcome, Martina Zinn!

Anderson Independent visited Flat Rock Elementary on the 1st day back! More photos here:
https://bit.ly/3gUOAcw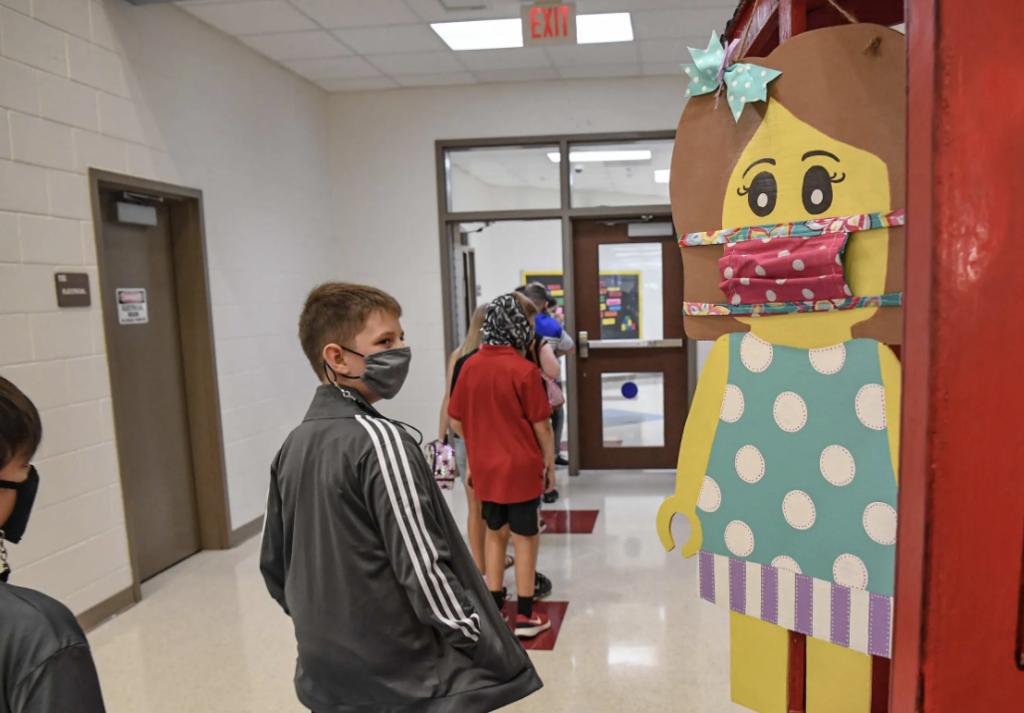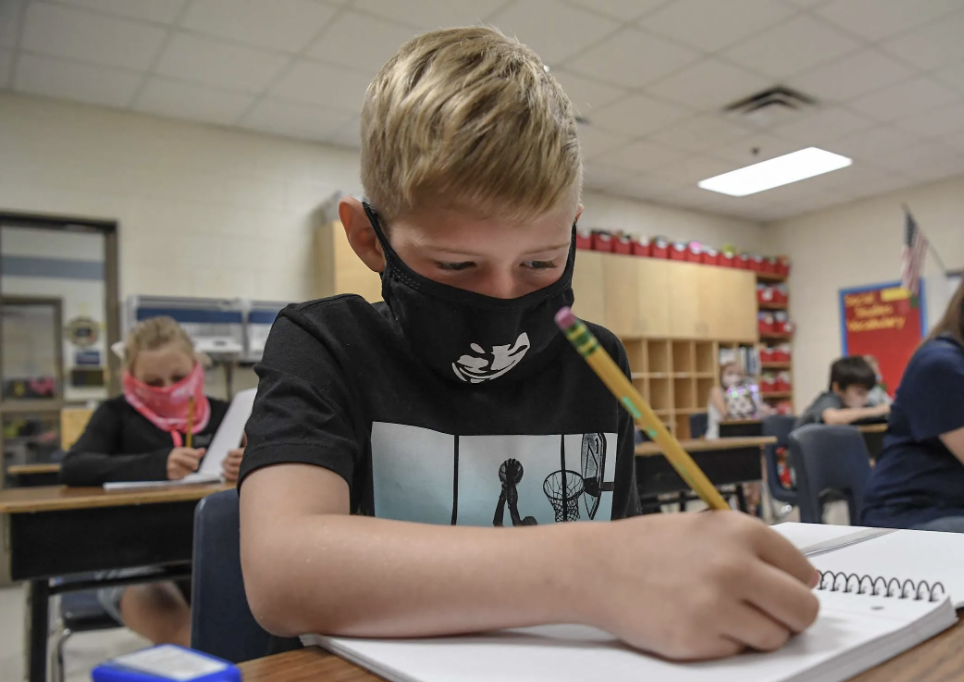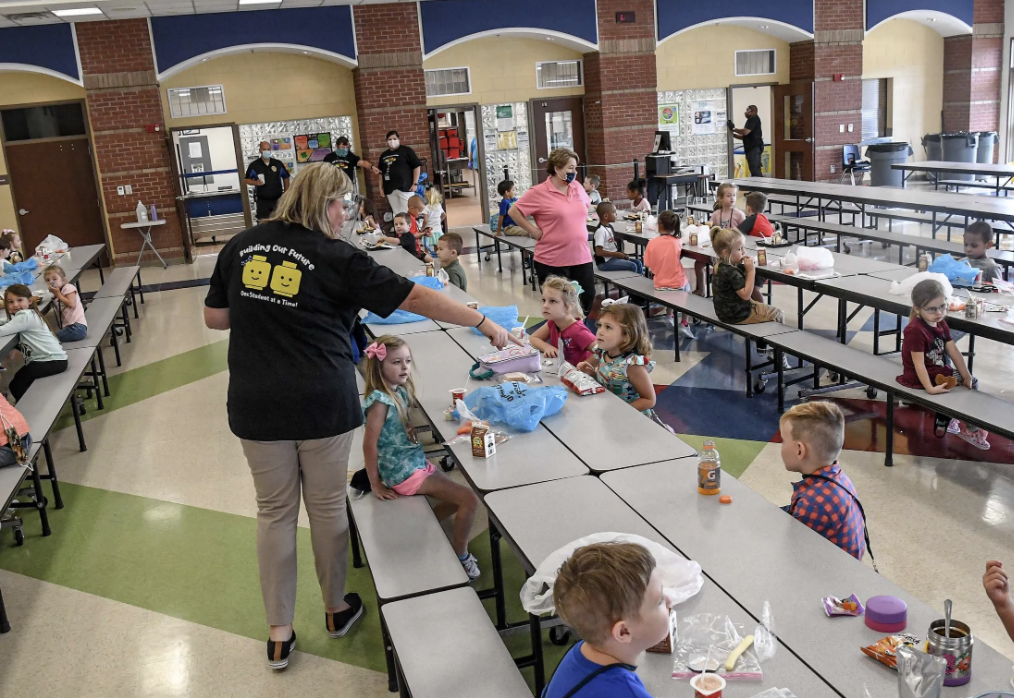 Please disregard this mornings Fox Carolina Broadcast. Elementary and Middle school students will attend 5 days a week. Only Crescent High School will operate on a hybrid schedule.

When you snap those first day of school photos, be sure to use #A3FirstDay20, and don't forget to tag us! We would love to share your pictures on our social media channels!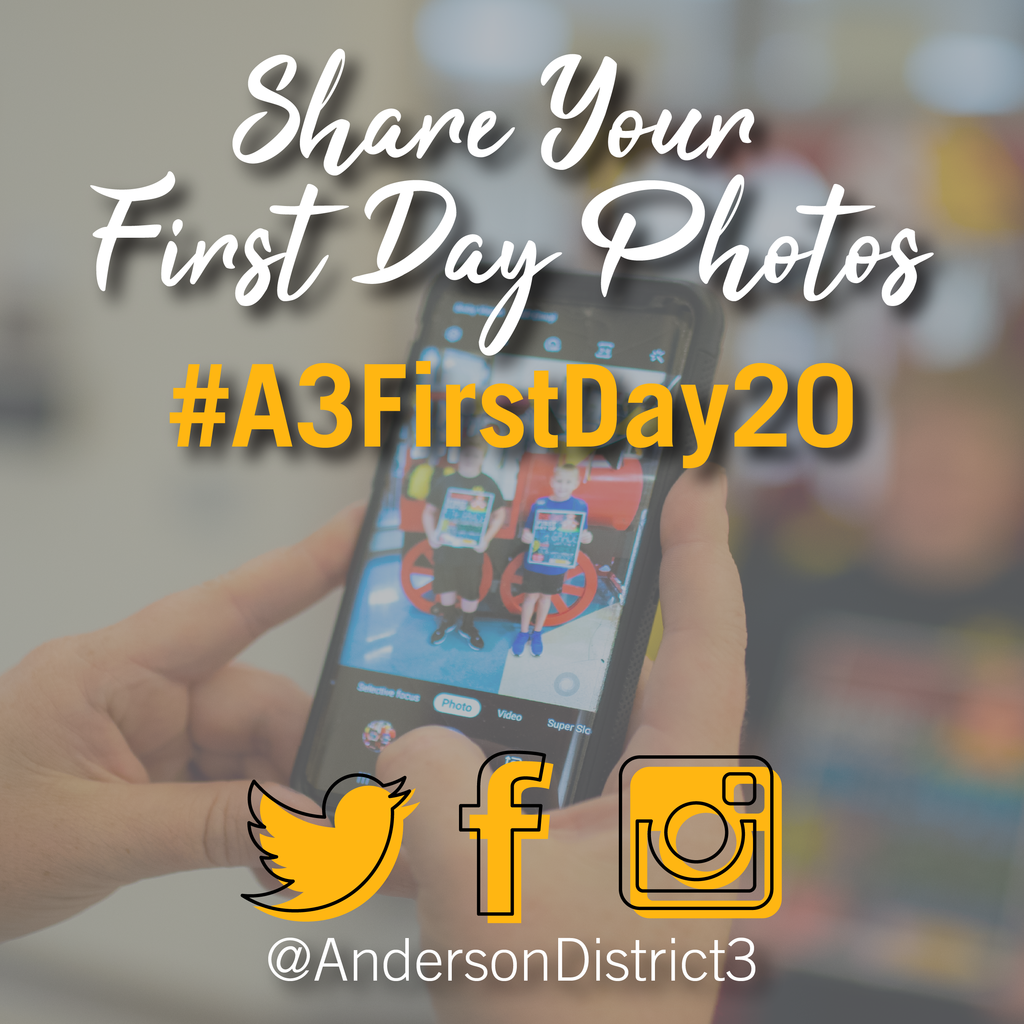 Please be reminded that our elementary dismissal time has been modified to 2:35 to accommodate transportation changes.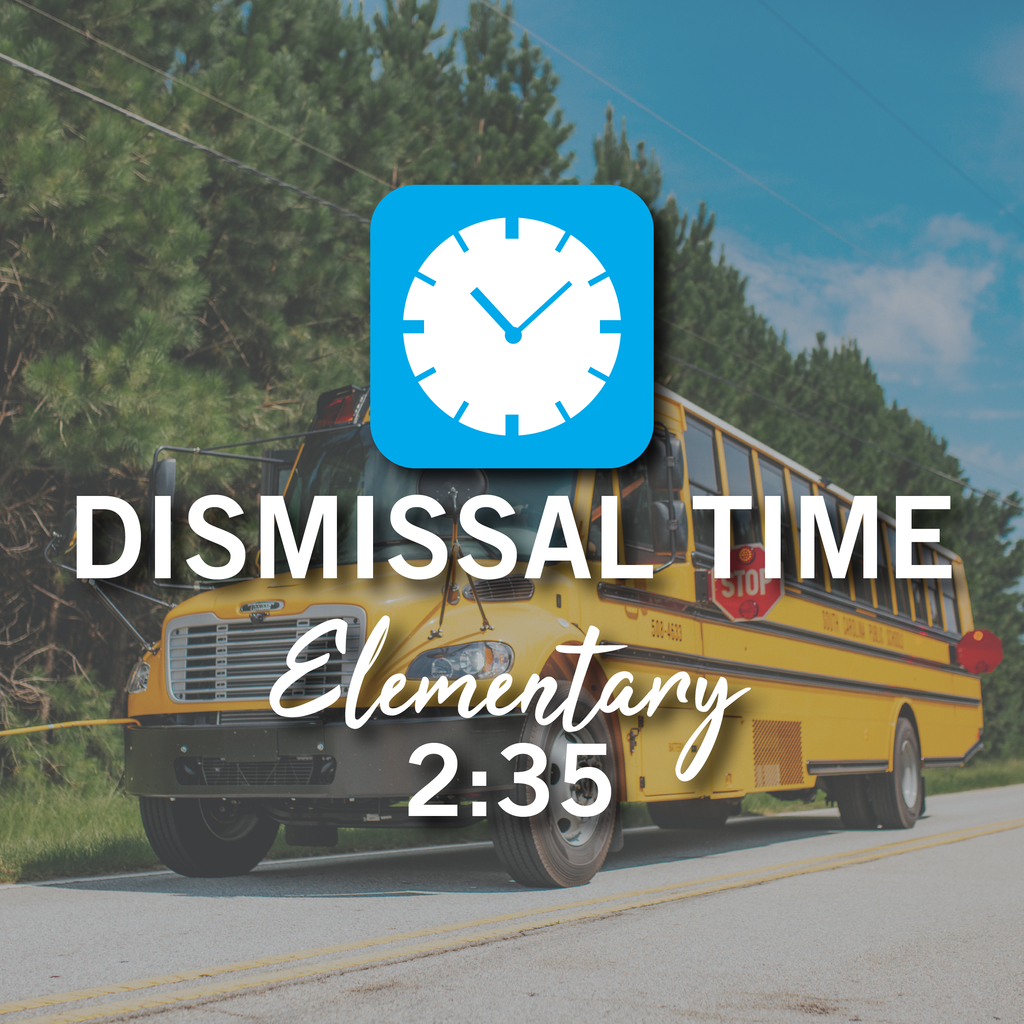 To provide the most transparent and accurate information regarding positive COVID-19 cases as possible, once contact tracing is complete, there will be three types of notification. Notification procedures can be found here:
https://bit.ly/34O687M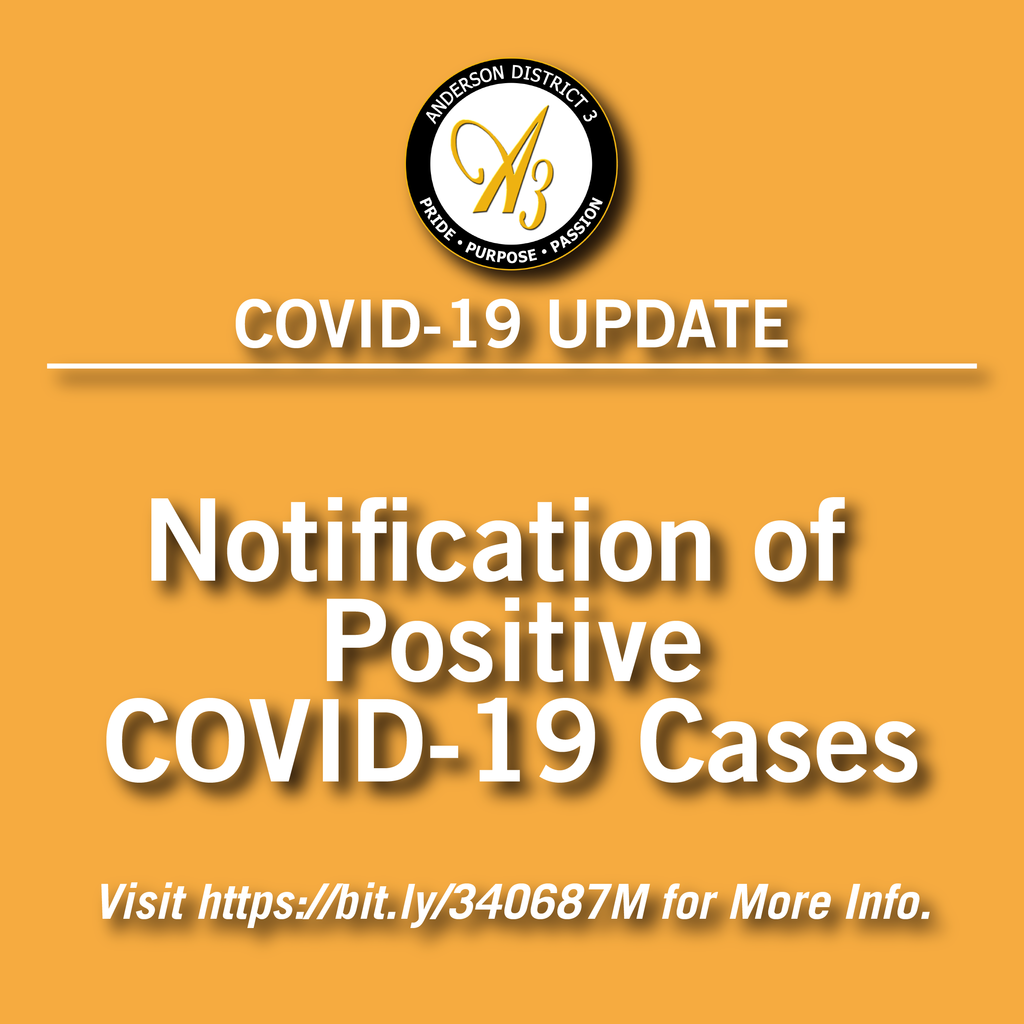 Congratulations to Anderson School District 3 Teacher of the Year, Mrs. Carly Herron! 🍎 Mrs. Herron is a Kindergarten teacher at Flat Rock Elementary School. "There are a million reasons why Carly Herron is the teacher of the year at Flat Rock. Her enthusiasm for her job is contagious. Carly was born to be an elementary teacher. Her "Why" is evident through her passion to teach combined with her ability to prepare her students to exceed their academic growth while nurturing their emotional growth as well. An exceptional teacher is not only one who can grow the knowledge of a student but can also grow their hearts with kindness. Carly was made to spend her days with our youngest students cultivating their love for learning in a way only she can." Congratulations, Carly! Thank you for your dedication to the students of Anderson School District 3! 💛

Congratulations to Anderson School District 3 Support Staff Employee of the Year, Mrs. Abby Busby! Mrs. Busby is a kindergarten paraprofessional at Starr Elementary and a school bus driver for special needs students. "Abby is one of those people you may label as a rare gem. There are many characteristics that can describe Abby. Dependable, hard-working, honest, artistic, helpful, caring, kind, self-manageable, and loving. There is not a day that she comes to school not wearing her smile, ready to love on the children and teach them the things they need to learn. She brings happiness wherever she goes and is always willing to lend a helping hand, however, needed." Congratulations, Mrs. Busby! Thank you for your dedication to the students of Anderson 3!

Welcome, Lyndsey Long! 🍎 Mrs. Long will be joining the A3 Teaching Team as a 6th Grade ELA teacher at Starr-Iva Middle School! Lyndsey is joining us from Anderson 5, where she taught for nine years. She is a 2011 graduate of Anderson University and holds a degree in Elementary Education. In 2013, Lyndsey earned her master's degree in education, also from Anderson University. Lyndsey and her husband Jacob live in Anderson with their two daughters, Eliza Kay (5) and Alice (4). We are excited for Mrs. Long to be joining the A3 Family! Please join us in welcoming her to our district.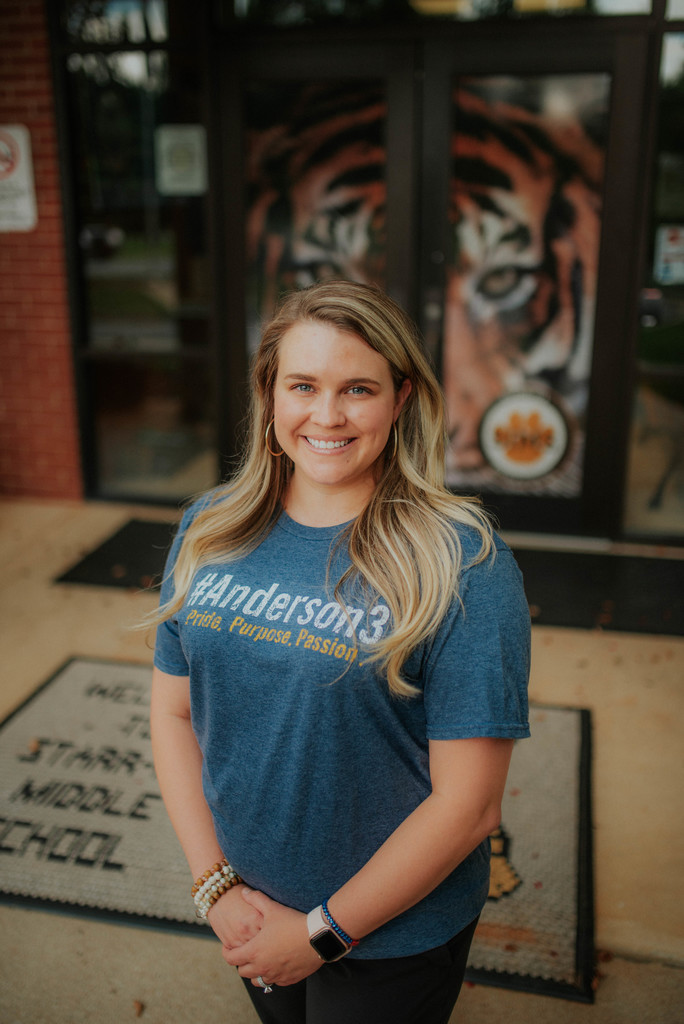 Starr-Iva Middle School is currently looking to employ a long term certified substitute teacher for the 2020-2021 school year. Middle-level science is preferred; however, all certifications are welcome. Please email Adam Coats, principal, at
coatsa@acsd3.org
.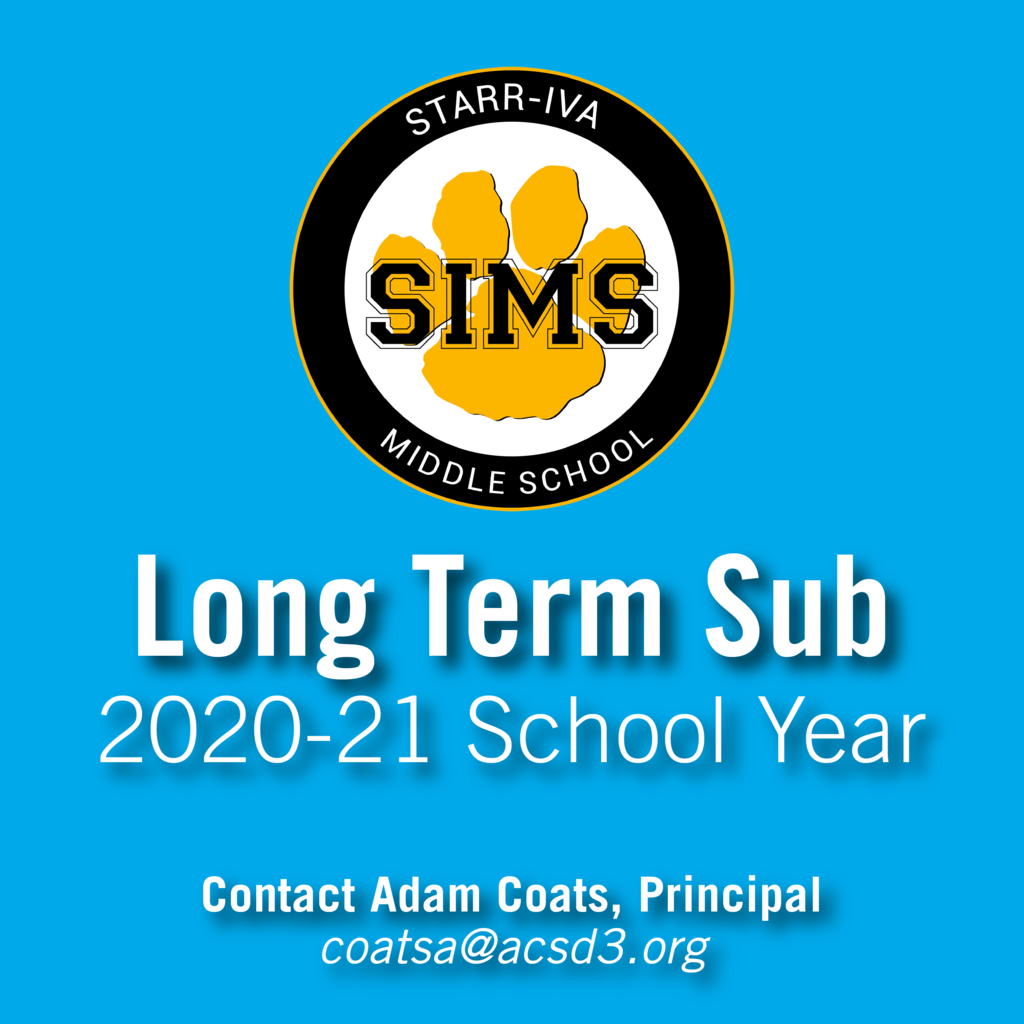 Virtual Students, we are here to help you! 💻 If you happen to have tech issues during virtual learning, visit
https://bit.ly/a3virtualhelp
or call 864-209-1074! This link will allow our tech department to assist you as fast as possible. The attached graphic will also help you with the most common tech issues.

Welcome, Kate Abernethy! 🍎 Ms. Abernethy will be joining the A3 teaching team in the Math Department at Crescent High School! Kate has been teaching Math since before the turn of the century. (She couldn't resist giving us that phrase to use!) Two years ago, Kate and her two dogs decided to head north to Northeast Georgia after getting tired of sunny Florida (Ironically enough). She soon rediscovered an appreciation for hiking after her move. Last year Ms. Abernethy taught at Calhoun Falls Charter School in Abbeville County. Previously, Kate taught for 15 years at Cocoa High School in Cocoa, FL. This will not be her first time as a CHS Tiger! 🐅 We are excited to have Ms. Kate Abernethy join us this year! Welcome to Anderson 3!