The Winter Concert, featuring band and choral groups from SIMS and CHS, will be Thursday, December 6 at 6 PM at First Baptist Church of Iva. We look forward to showcasing our middle and high school musicians and hope you can join us!

2018 All Region I-AAA Football.... CONGRATS   to these Tigers! * Jamie Ellis - Linebacker * Dawson Hanks - Offensive Line * Gabe Helms - Offensive Line * Zeke Jones - Defensive Line * Murphy McBride - Running Back * C.C. Spires - Linebacker * Jayden Vincent - Defensive Line

Starr Elementary robotics teams earned commendations from the Anderson 3 Administration and Board Members for their excellent showing at the Tri-County Robotics Competition .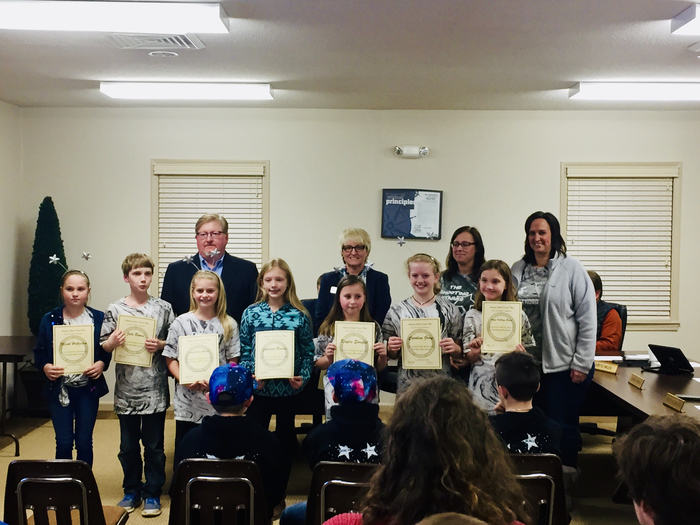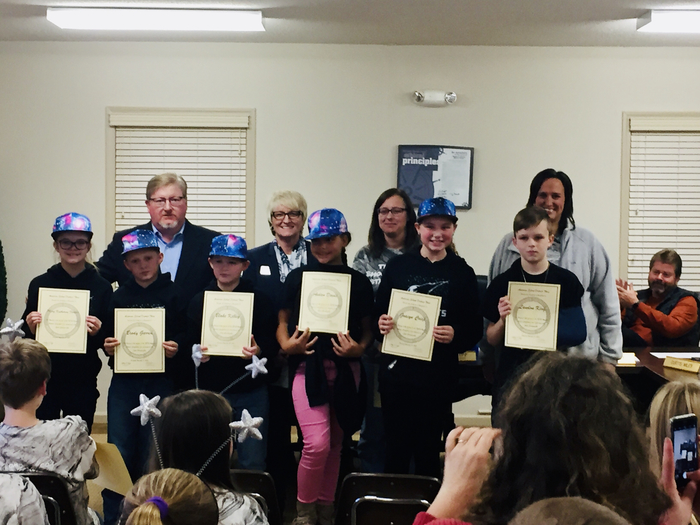 Larry Holbrook, Marty Watt, and Curtis Wiles were sworn in tonight to serve on the Anderson 3 School Board for another 4 year term.

Parents and community members got a sneak peak into a day in the life of a 6th grade band and/or chorus student tonight at the 6th grade concert. Students demonstrated how and what they're learning about music. It was truly impressive! Great job, Ms. Terry and Mr. Holliday!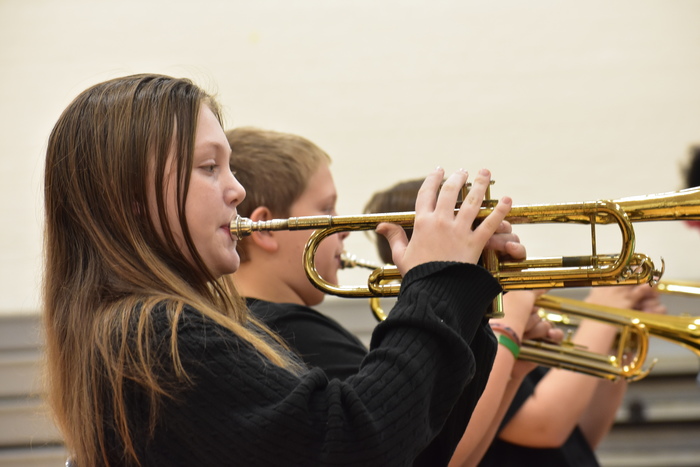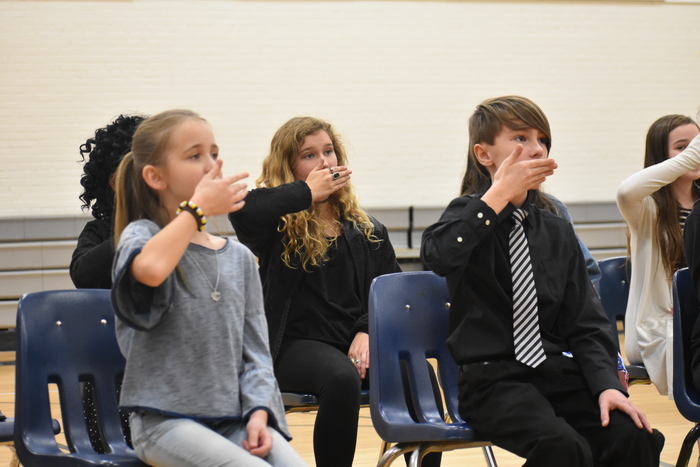 CONGRATS   to Crescent Tiger Senior Katie Spires.... Erskine-bound for Softball!!!

CONGRATS to Crescent Tiger Senior Lucy Bryant.... Erskine-bound for Beach Volleyball!!!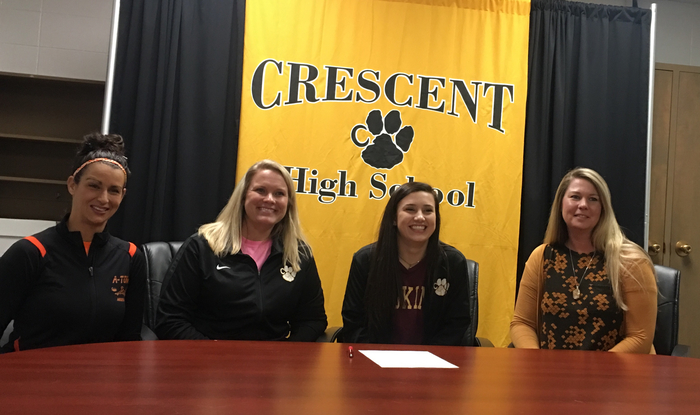 CONGRATS as well to Mackenzie Hayes on being selected as All State in Volleyball!

LOTS of Post-Season Honors for Lady Tiger Volleyball! * Region I-AAA Player of the Year - Mackenzie Hayes * Region I-AAA Coach of the Year - Kristin Fouts * All-Region - Kamryn Dove, Ivey Gray, Mackenzie Hayes * FCA All-Star Selection - Lucy Bryant The Lady Tigers finished their season with an overall record of 23 - 4. They finished 2nd place in region I-AAA behind the AAA State Champions Powdersville. This was the second year in a row that Mackenzie and Coach Fouts were chosen as Player and Coach of the Year! Congrats to these young ladies and coaches!

Tiger PROUD of Lady Tiger Volleyball senior Lucy Bryant and Coach Kristin Fouts....All Star Player and Coach at the FCA All Star contest last night!
Friday, Crescent FFA Officers, Emily Wilson and Hannah Wooten, received a once in a lifetime opportunity! They had the pleasure of meeting the US Secretary of Agriculture, Sonny Perdue, at Clemson's T Ed Garrison Livestock Arena where they were able to speak with him about their livestock projects. Way to put Crescent Ag on the map!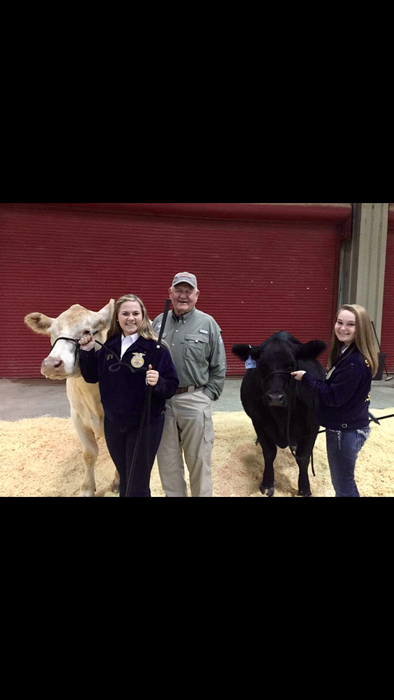 JD Worley, Logan Shaw, and Clayton Woods finished in 2nd place in the JV division at the first Super Sport shoot for SCTP/4H. Congratulations to these young men, their sponsors, and the Elite Shooting Team for a successful weekend.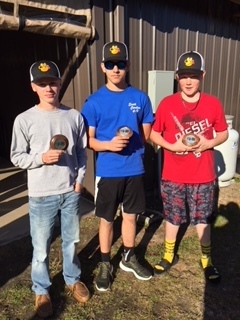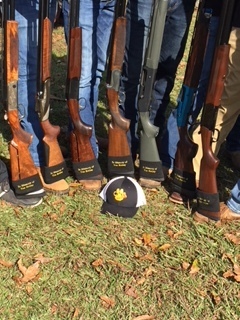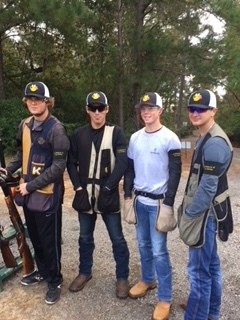 Anderson 3 Robotics teams represented our district well in the Tri-County Qualifying Tournament. The Shooting Starrs brought home the "Rising Star Award" and the Starr Astrobots are HEADING TO STATE!!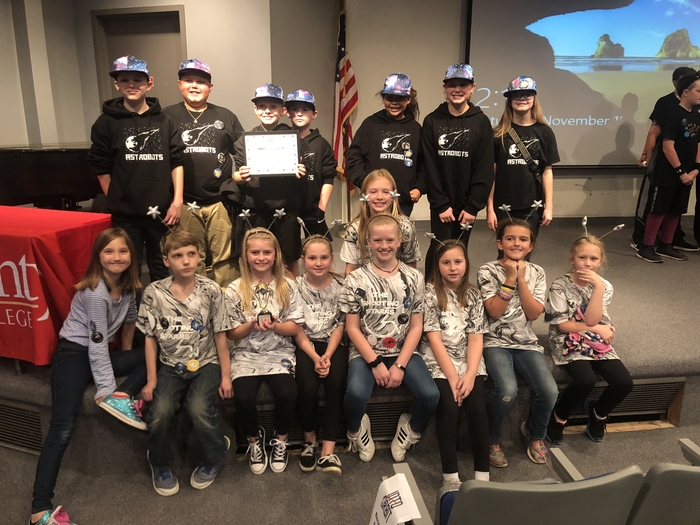 GOOD MORNING, TIGER NATION! Crescent Tiger Football opens the playoffs on the road TONIGHT at Indian Land! Kickoff is at 7:30. GOOD LUCK to Tiger Football!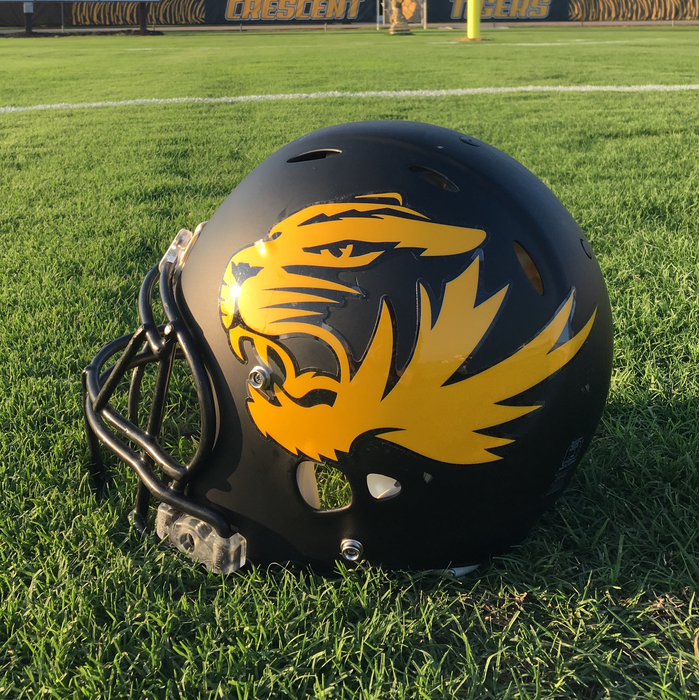 GOOD LUCK to the Crescent Competitive Cheer Team as they compete today in the State Qualifier at Mid-Carolina High School! Be GREAT, Tiger Cheer!

FOOTBALL GAME DATE AND TIME CHANGE: The football playoff game at Indian Land has been moved to THURSDAY NIGHT at 7:30. Admission for playoff games per the SCHSL is $8.00. Lets go do this, Tiger Nation!

PROUD of Crescent Sophomore Jesse Sauve, who posted one of his top career times today on one of the toughest courses at the AAA State Cross Country meet! #PROUDTIGER

CONGRATS  to Crescent Tiger seniors Rayanna Cape and Murphy McBride.... Crescent High's recipients of the 2018 Wendy's High School Heisman!

GOOD LUCK to Crescent Tiger Cross Country runner Sophomore Jesse Sauve.....competing at the AAA State Meet in Columbia this am!

More Photos of the CHS Elite Clay Shooting Team