Friday, January 21st will be an e-learning day. Crescent students are reminded to check google classroom for assignments. Crescent teachers will maintain office hours 10:30am - 12:30pm and 3:00-4:30pm. Teachers will be available to communicate by email or google classroom during these hours. AIT students are reminded to check their email for assignments.

Winter Ball Update: Schools will be operating on e-learning tomorrow (Friday January 21st). The Crescent High School Winter Ball has been postponed until February 19th due to potential inclement weather this weekend. Any student that has purchased a ticket and has a conflict can be reimbursed. There will be extended ticket sales over the next few weeks for students that have not been able to purchase a ticket yet. Everyone stay safe! #TigersTogether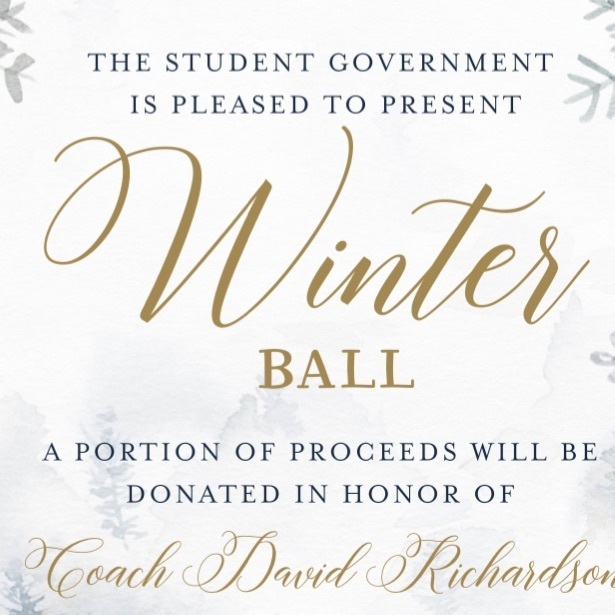 Crescent High School Winter Ball Update. - Students will be able to purchase tickets for the Winter Ball on Thursday, January 20th. This is the last day to purchase tickets. Tickets will be sold during lunch. - We have sold just under 100 tickets for the Winter Ball. We need to have 150 total for the dance to make. Everyone please make plans to purchase your tickets on Thursday so that we have an accurate count. - We are also monitoring more potential winter weather for this weekend. We are going to do everything we can to have this dance however, we will make decisions first and foremost around safety. If we have to postpone, we will announce a new date and the Winter Ball will take place in February. - A final announcement will be made on Friday.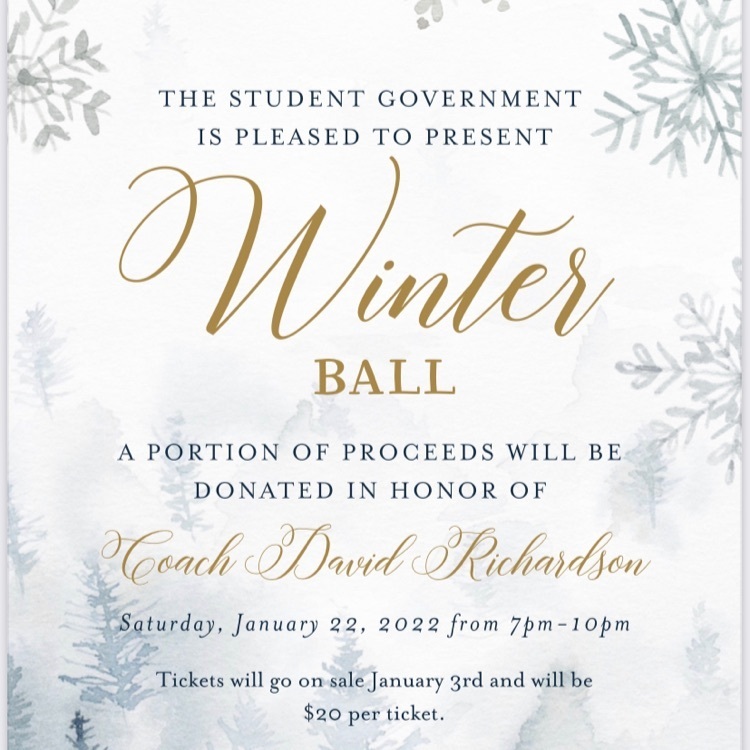 Good afternoon, Tiger Family! Tuesday, January 18 will be an e-learning day. E-learning assignments will be uploaded to Google Classroom. Crescent teachers will maintain office hours 10:30am - 12:30 pm and 3:00 - 4:00pm. Teachers will be available during these hours by email or Google Classroom. AIT will also observe an e-learning day. Report Cards will be distributed when we return to school face-to-face.

Guess Who is the Big 5-0 tomorrow! Happy Birthday Coach Parnell. Tiger Nation Loves You!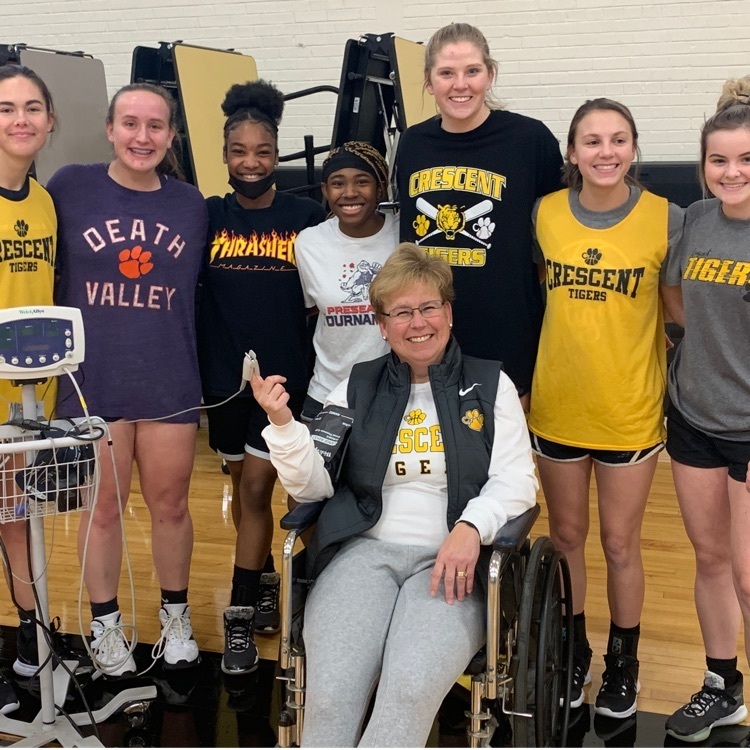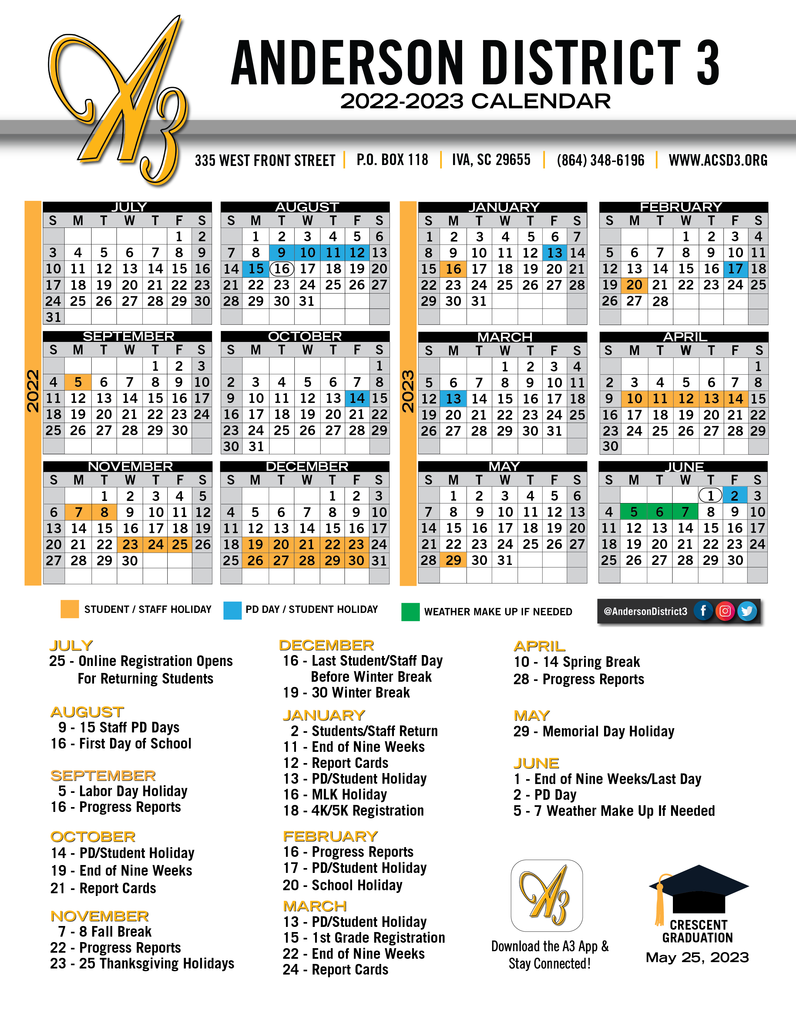 The last day to purchase a 21/22 yearbook will be on January 31st so make sure to go to Balfour.com and get yours before it's too late!

Merry Christmas Tiger Family!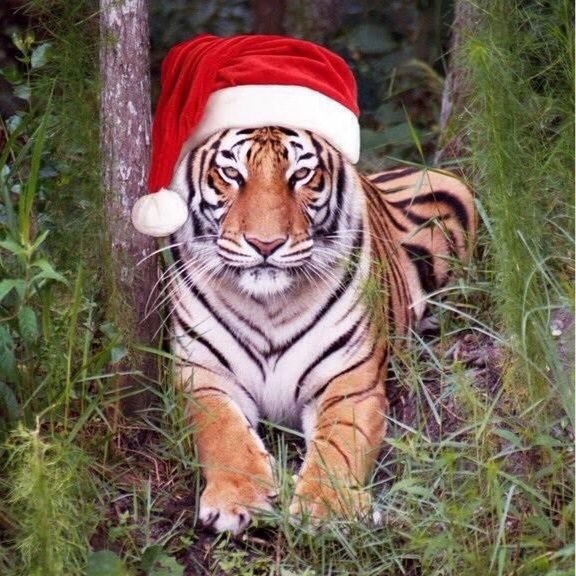 Crescent High School Winter Ball 2022 Announced!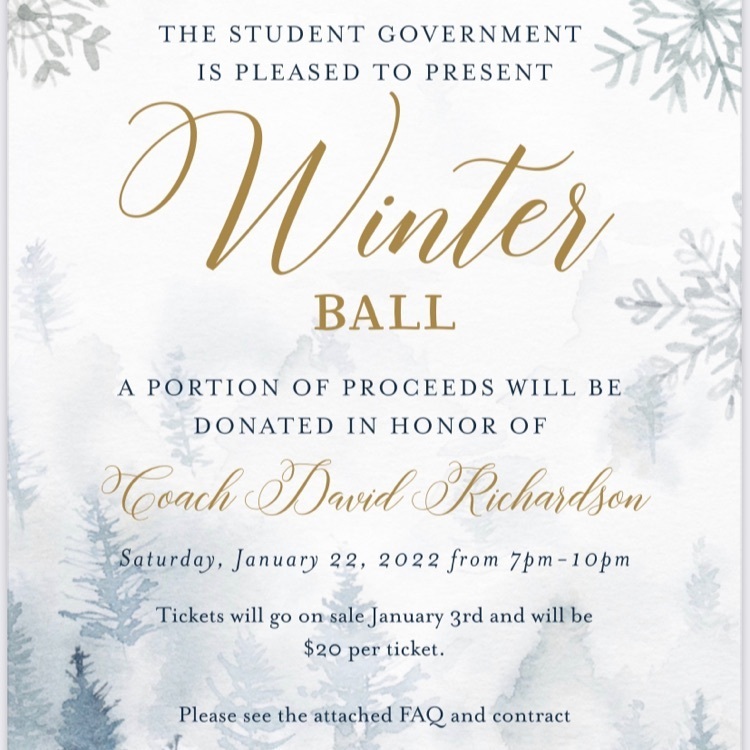 The Holiday Spirit is flowing through our Science Labs this week! Ms. Rainey's "O Chemistry!"

CHS will be holding a blood drive through The Blood Connection on December 10, 2021! Each person who donates will receive a free sweatshirt and a $10 eGift card. Anyone 17 years old or older can donate. Students who are 16 years old may donate with a signed consent form. Students who donate blood at least 3 times during their high school career will receive a red honor cord to wear at graduation. Parents and community members are invited to participate in our drive as well. To donate visit: DonorLink:
https://donate.thebloodconnection.org/donor/schedules/drive_schedule/180268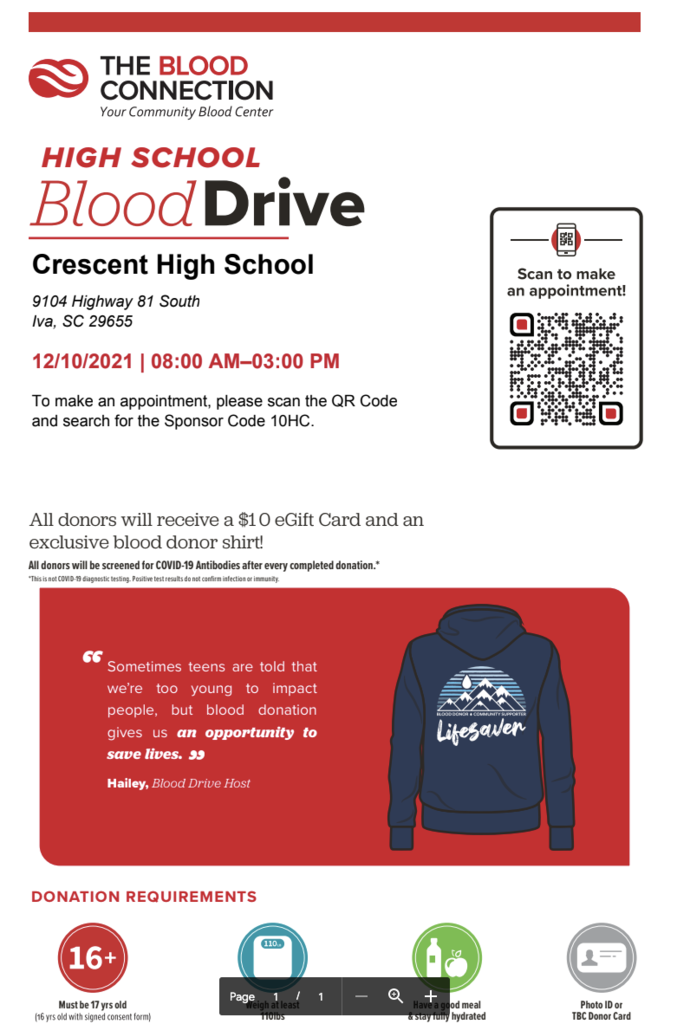 TONIGHT---Please join us at 6:30 PM tonight for our annual Miss Crescent Pageant! Doors open at 5:30 PM and admission is $10. 👑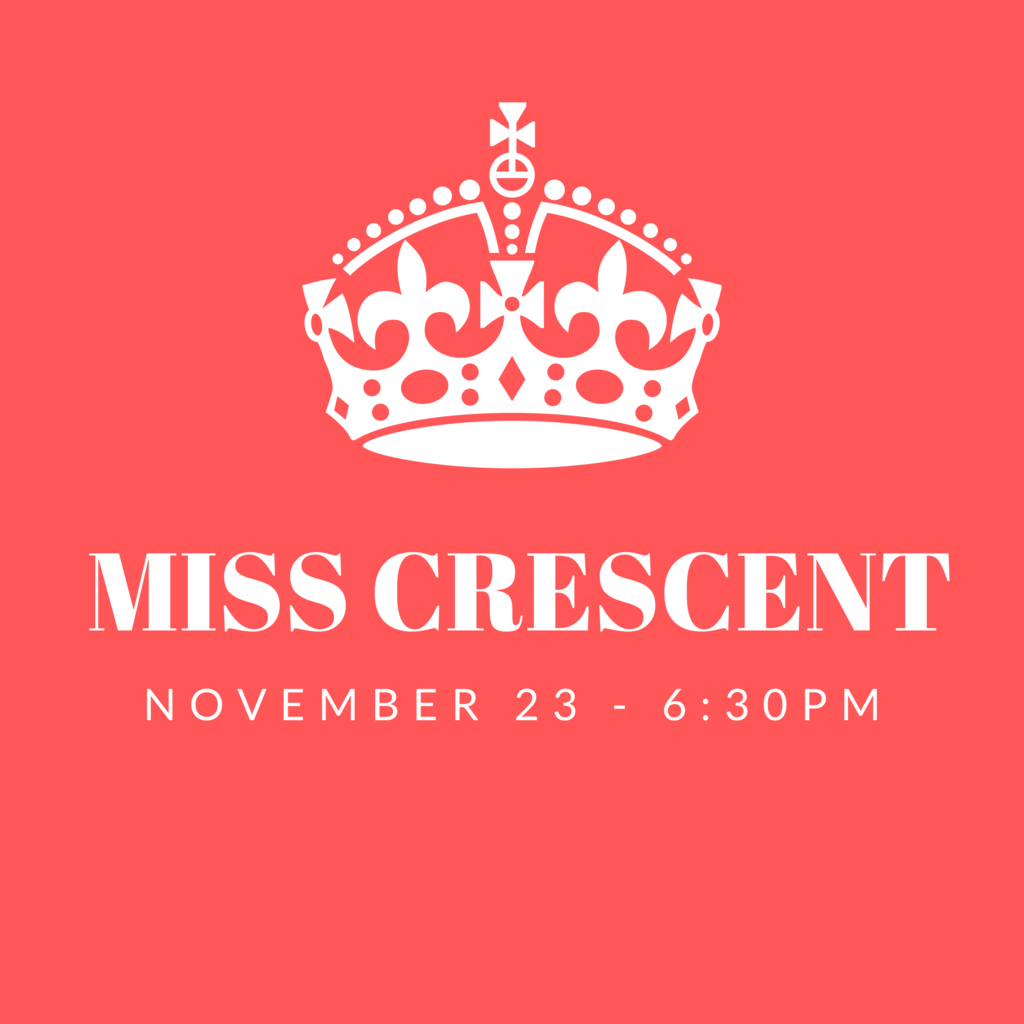 Yearbook prices will increase on January 1. The last day to guarantee a yearbook will be January 30. To purchase, go to Balfour.com.

Wishing a VERY HAPPY BIRTHDAY to our Crescent Tiger Principal Mr. Cliff Roberts!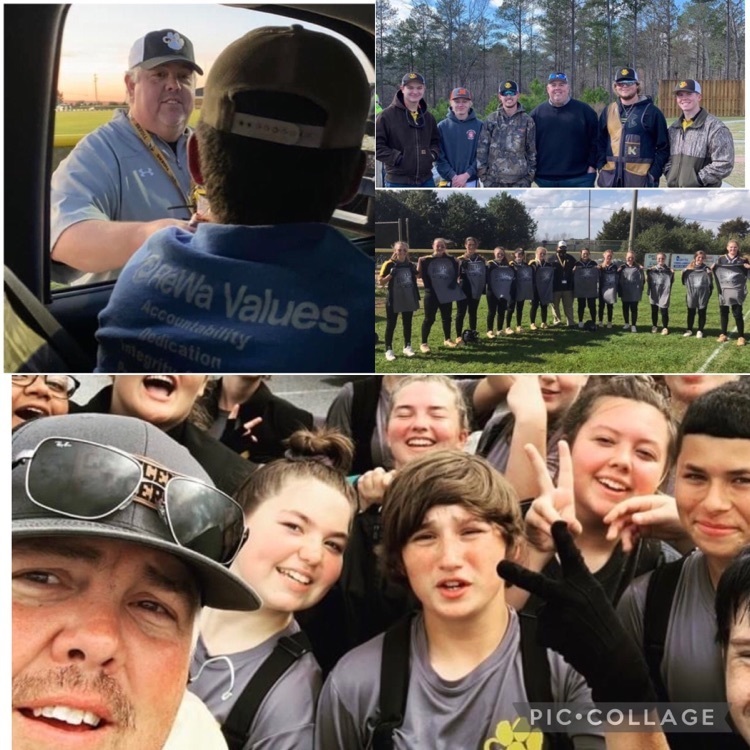 Attention CHS Juniors and Seniors: This is a reminder that the deadline to apply to Junior Leadership Anderson is Friday, November 19. Please see you counselor if you have any questions.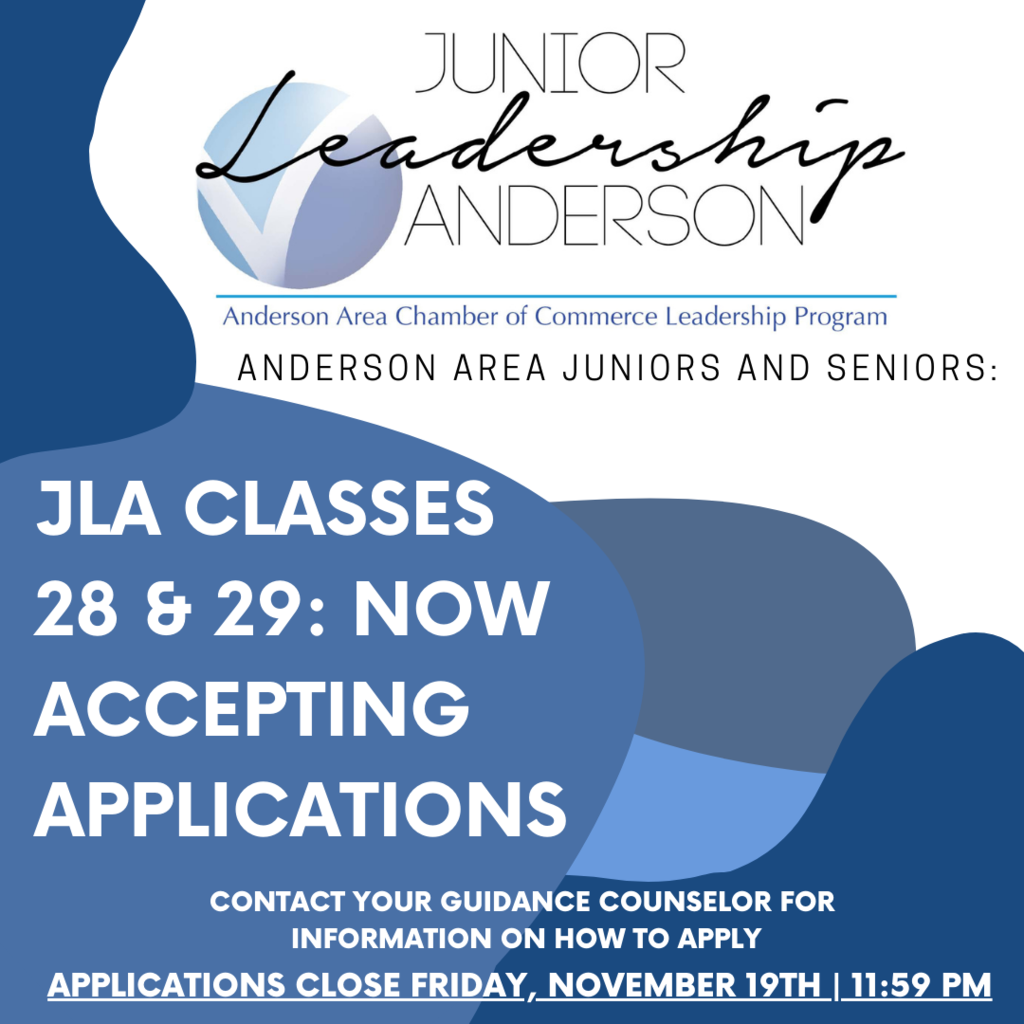 Senior Class of 2022! The deadline for ordering your custom cap and gown package is quickly arriving! Please go to the Jostens website to place your order before December 1st to avoid late charges. Cap and gown unit includes all required items for your school's graduation. All online packages will include the cap and gown unit. Go to
www.jostens.com
and place your order today!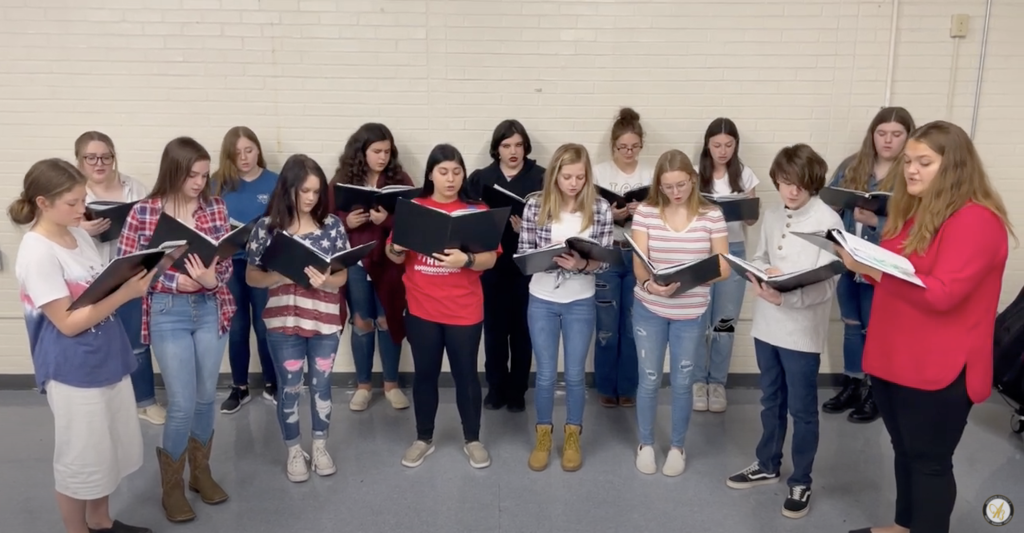 Remembering our Veterans. We are forever thankful for your patriotism, service, and sacrifice. The faculty, staff, and students at Crescent High School salute you.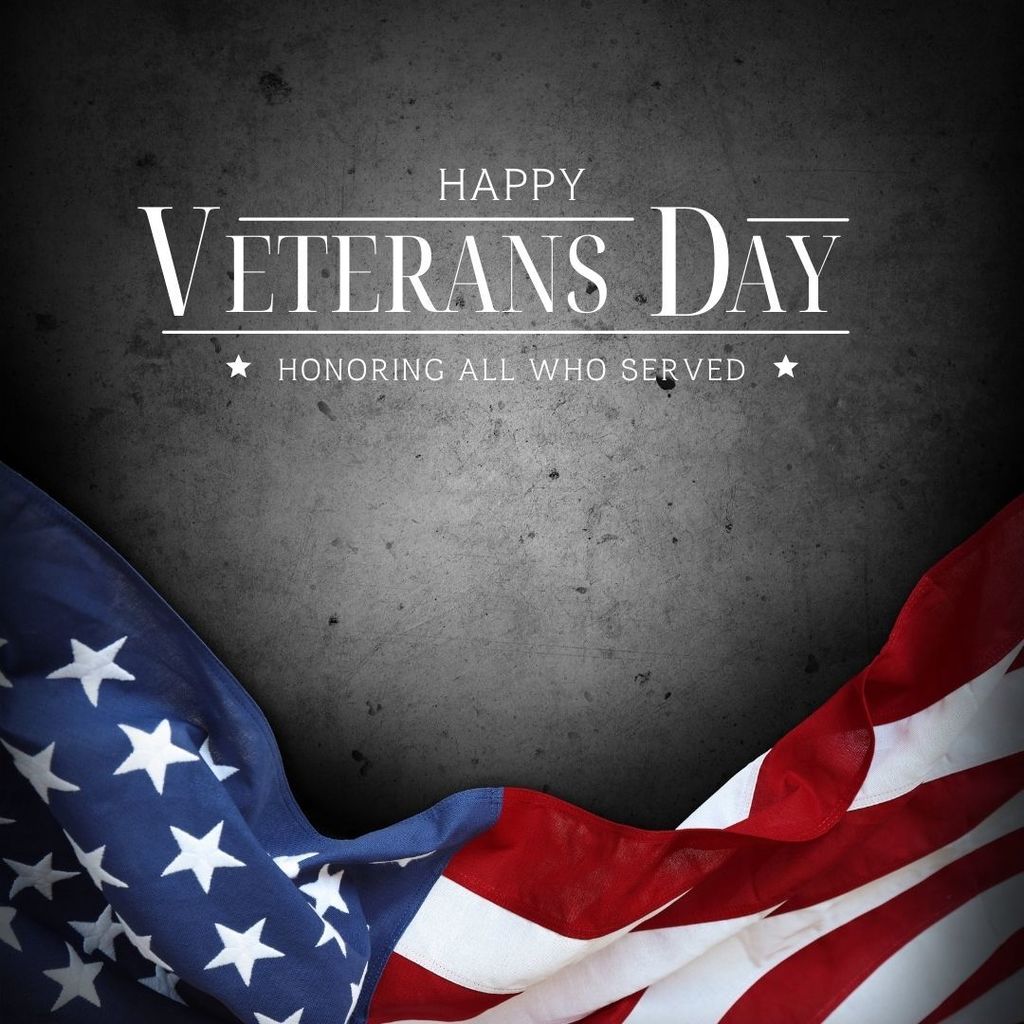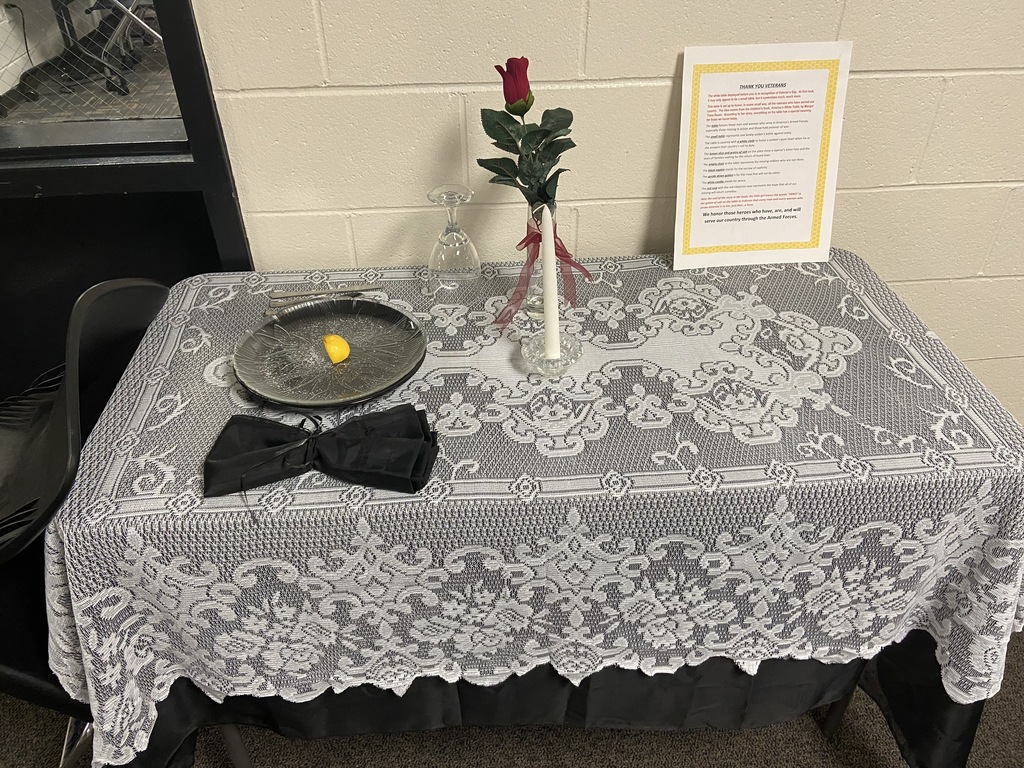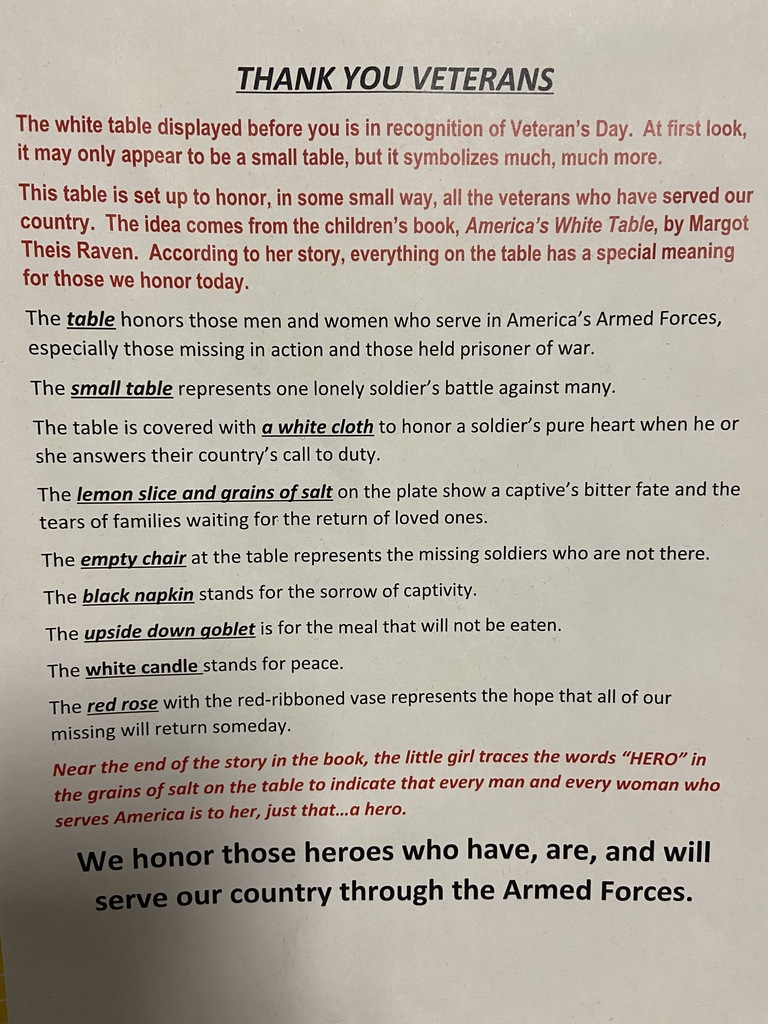 This is a reminder that a FAFSA workshop will be held at CHS on Thursday, November 11 from 4:00-5:30 in the media center. This is a great opportunity to complete the FAFSA with the assistance of college financial aid counselors. Don't miss out on this great event!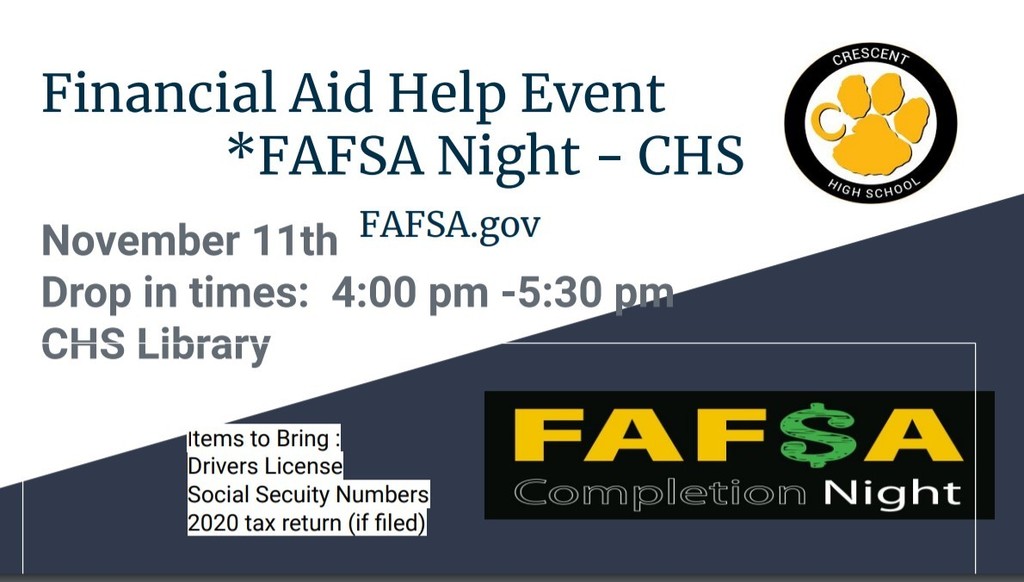 Congratulations to Jillian Neill on her acceptance to Lander University! Way to go, Jillian!