Congratulations, Elizabeth Pamphilon! Elizabeth has been accepted to Presbyterian College, UNC Pembrook, Lander, CSU, Clemson, Converse, Limestone, and Coker. Elizabeth plans to attend PC in the fall! Way to go, Elizabeth, we are so proud of you! #TigersTogether

Crescent High School is now accepting applications for long-term certified substitute teachers in Math and Special Education for the 2023-2024 school year! 🧑‍🏫🐅 For more information and to apply, contact Principal Cliff Roberts at
robertstc@acsd3.org
.

Crescent High School had a great college tour at Tri-County Technical College this morning! A huge shout out to TCTC for taking the time to show our students around campus. Graduation is just around the corner......... #TigersTogether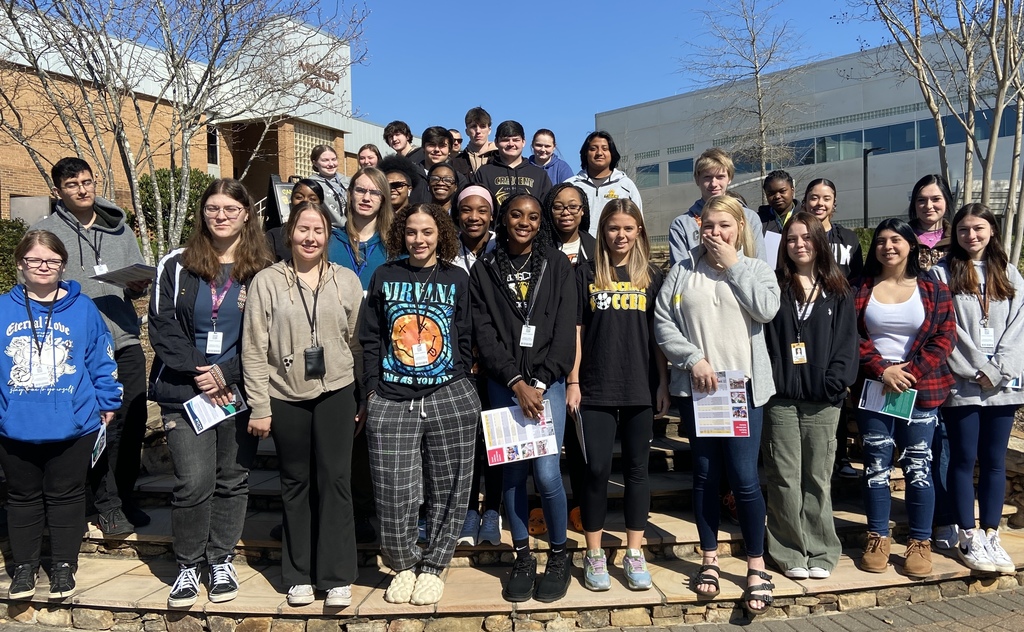 Crescent High School Seniors are working hard on scholarships during the Shamrocks and Scholarships workshop sponsored by the CHS Guidance Department. Great job, Seniors!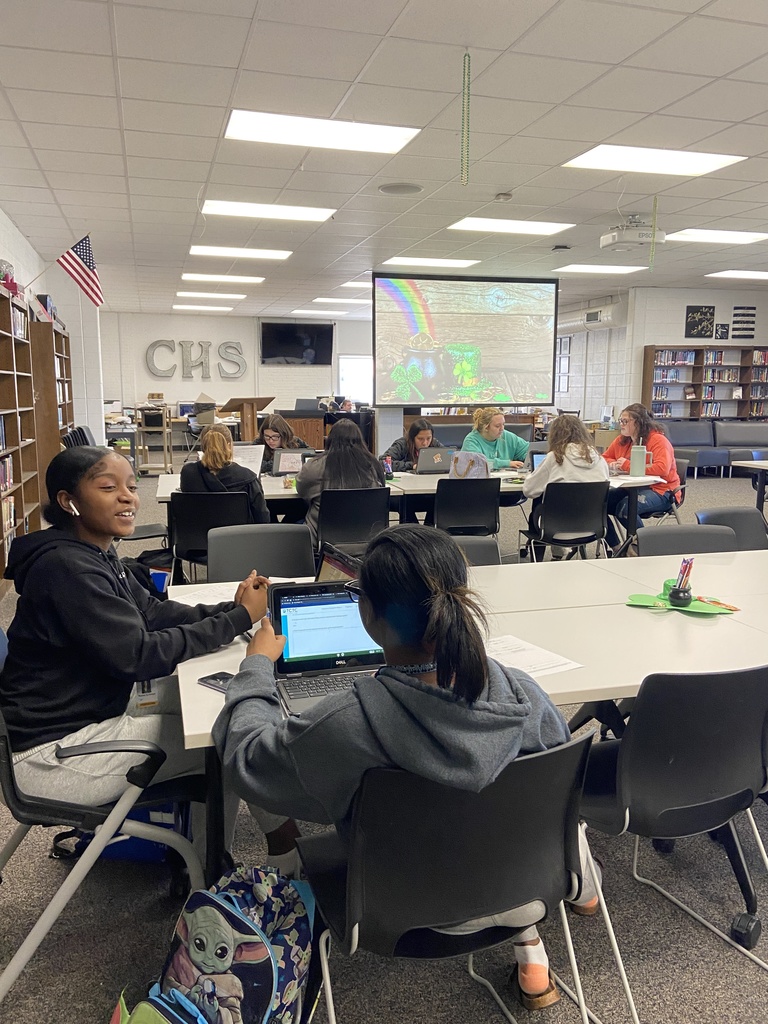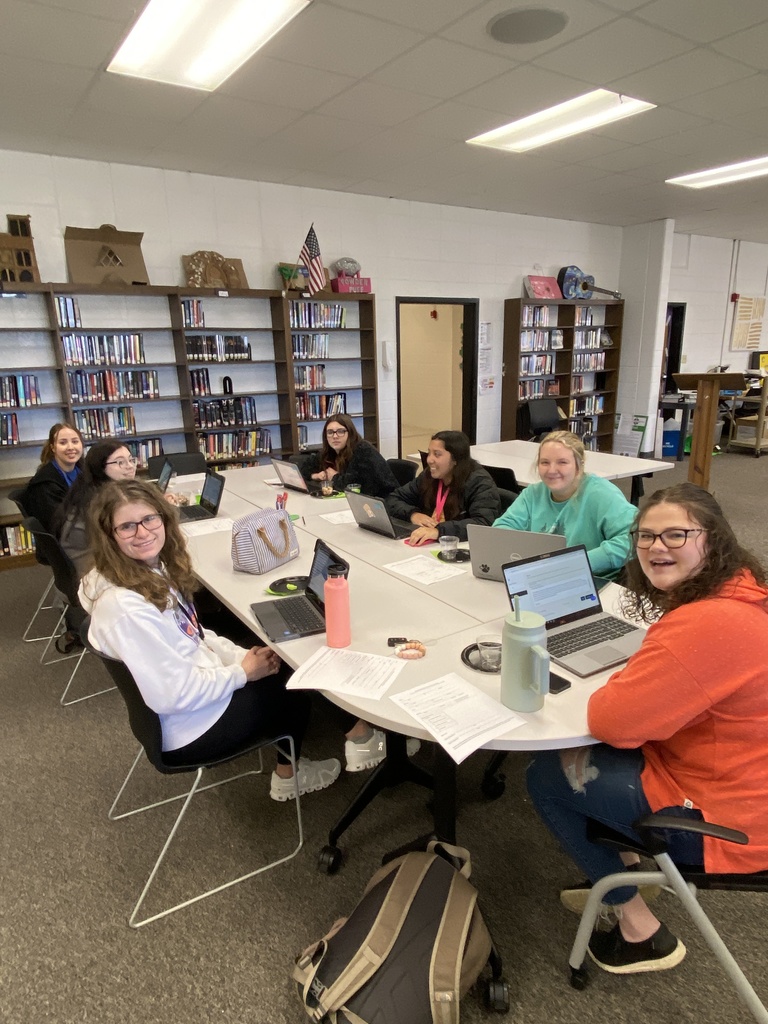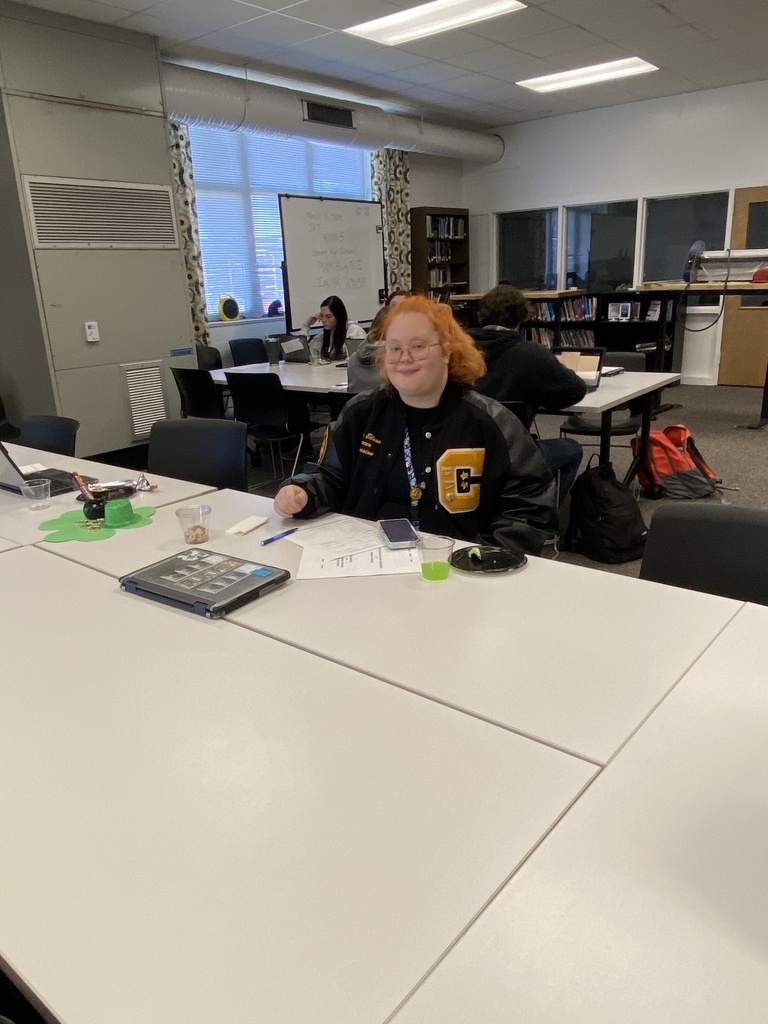 Mrs. Pinson's AP Lang students created rhetorical flamingo representations of themselves! 🦩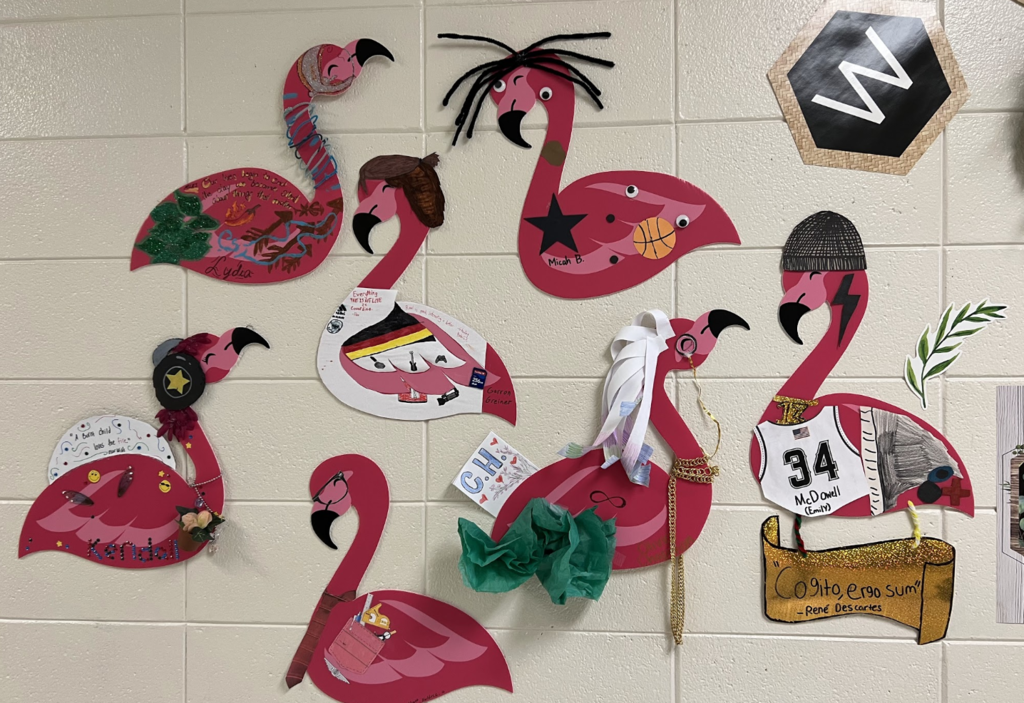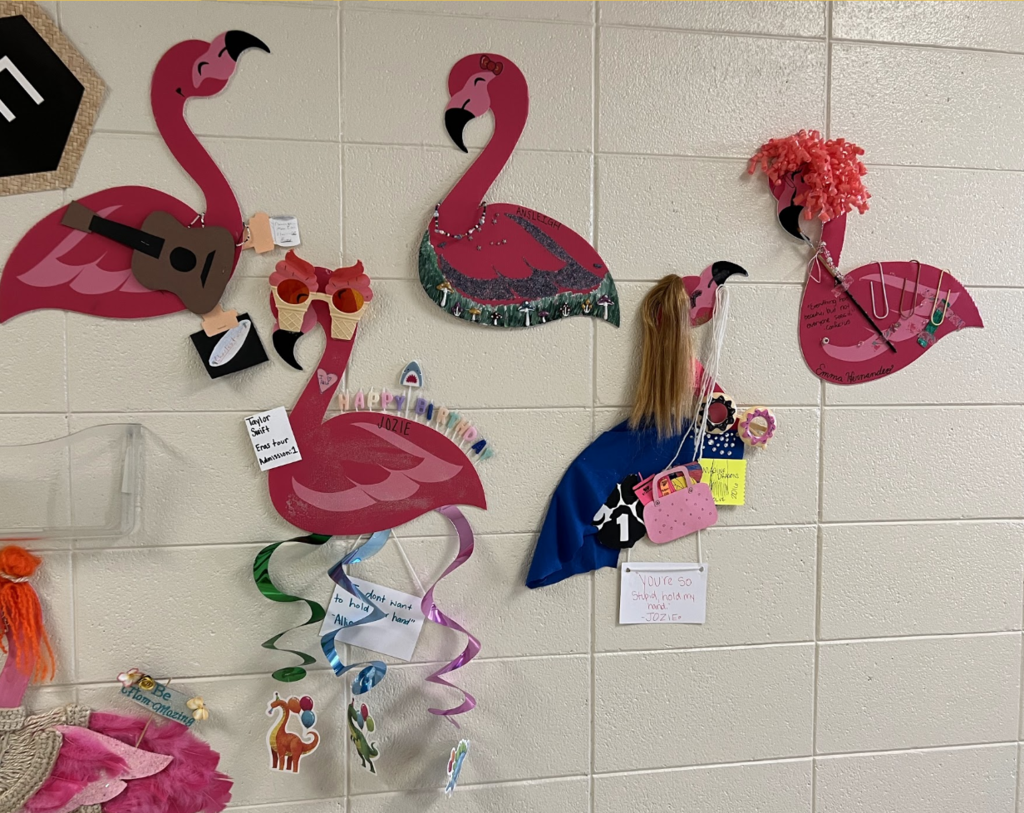 Attention seniors and senior parents: If you have not completed the FAFSA or have had trouble submitting the application, please plan to attend the upcoming FAFSA event at CHS. See the attached graphic for more information.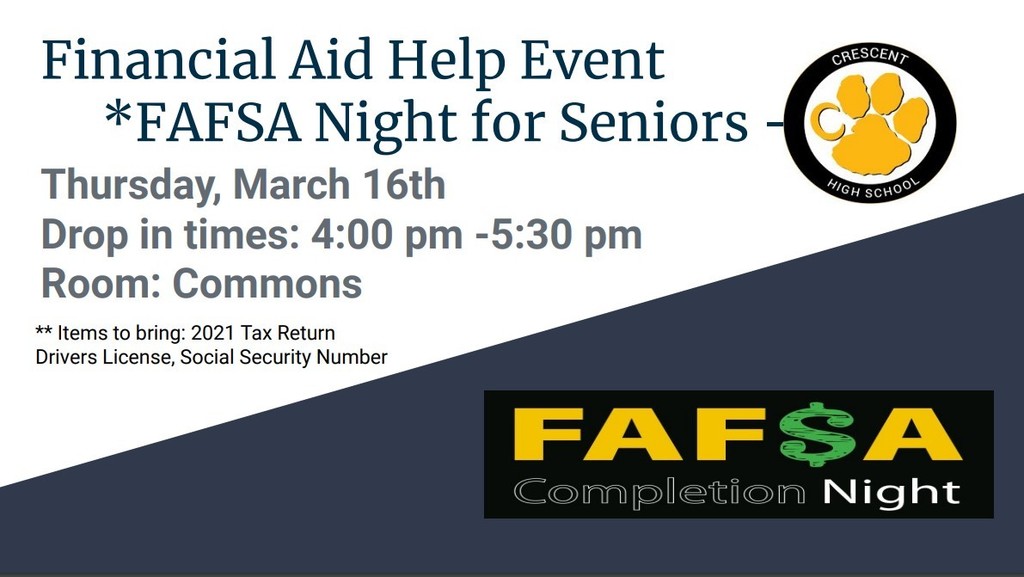 This is a reminder that the TCTC dual enrollment orientation meeting will take place at CHS next week. Please see the attached graphic for additional information.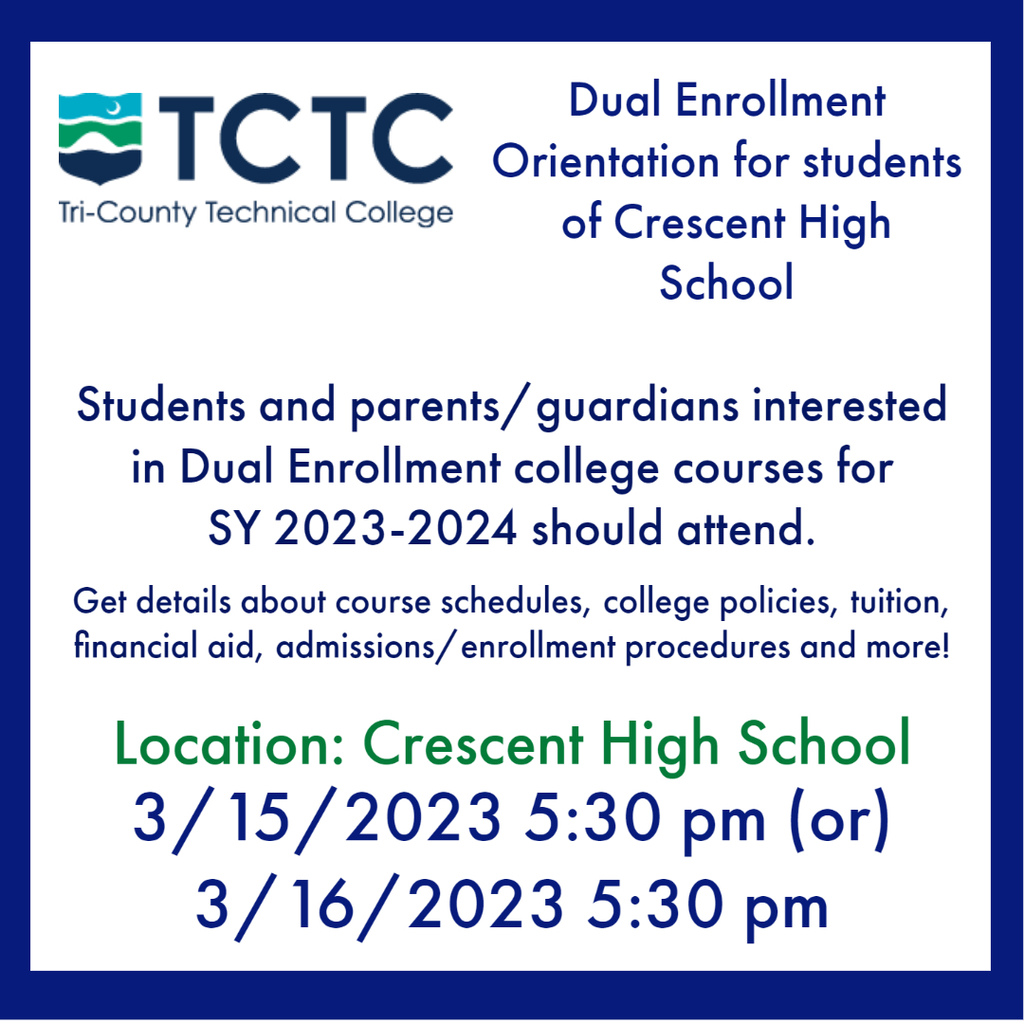 Peer tutoring has become one of the groups in our Algebra 1 Power Hour differentiated groups! 🧮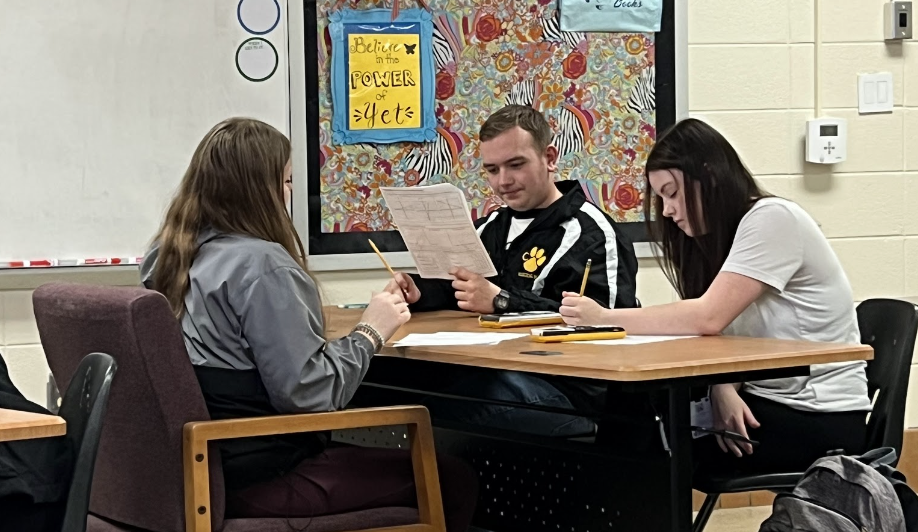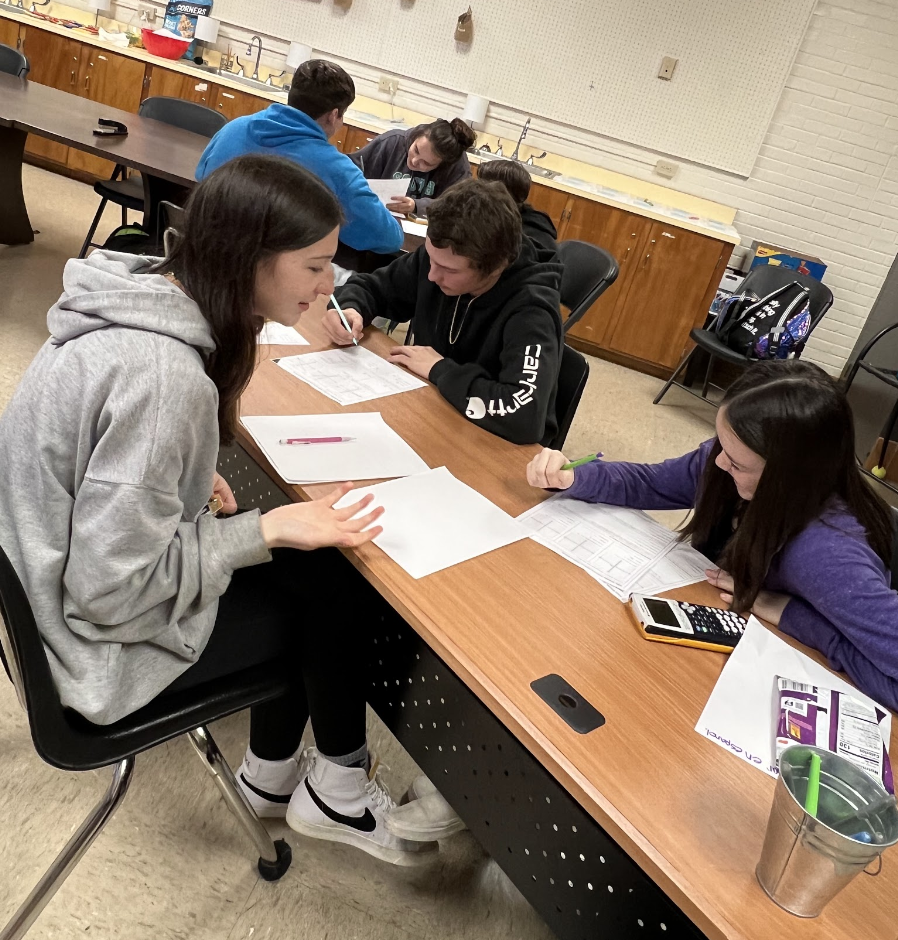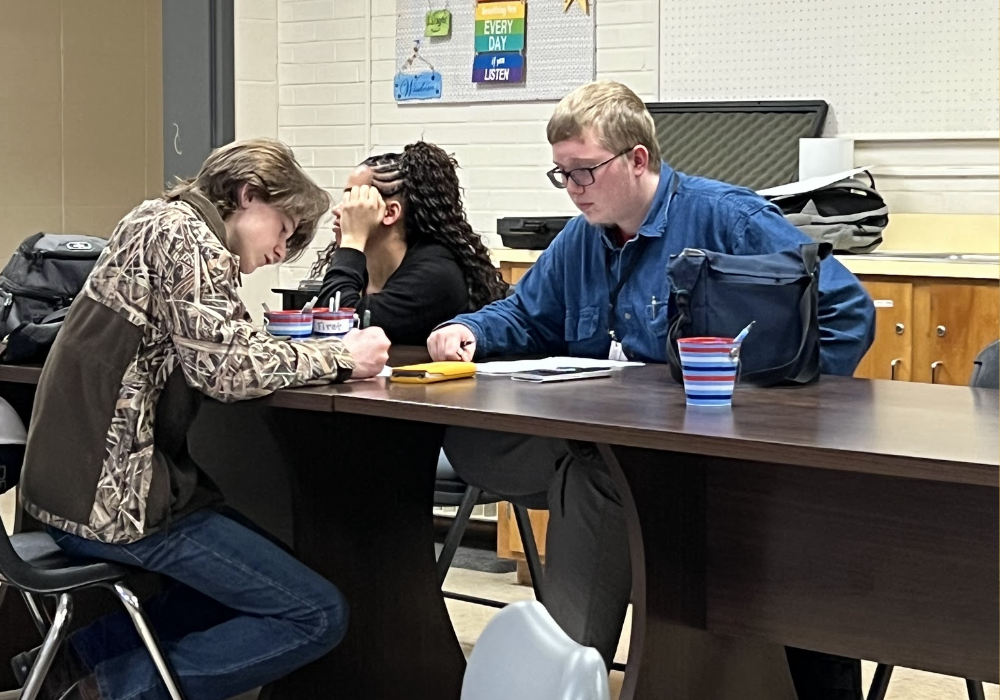 Mrs. McDowell's AP Calculus students use toilet paper to learn about integrals! 🧮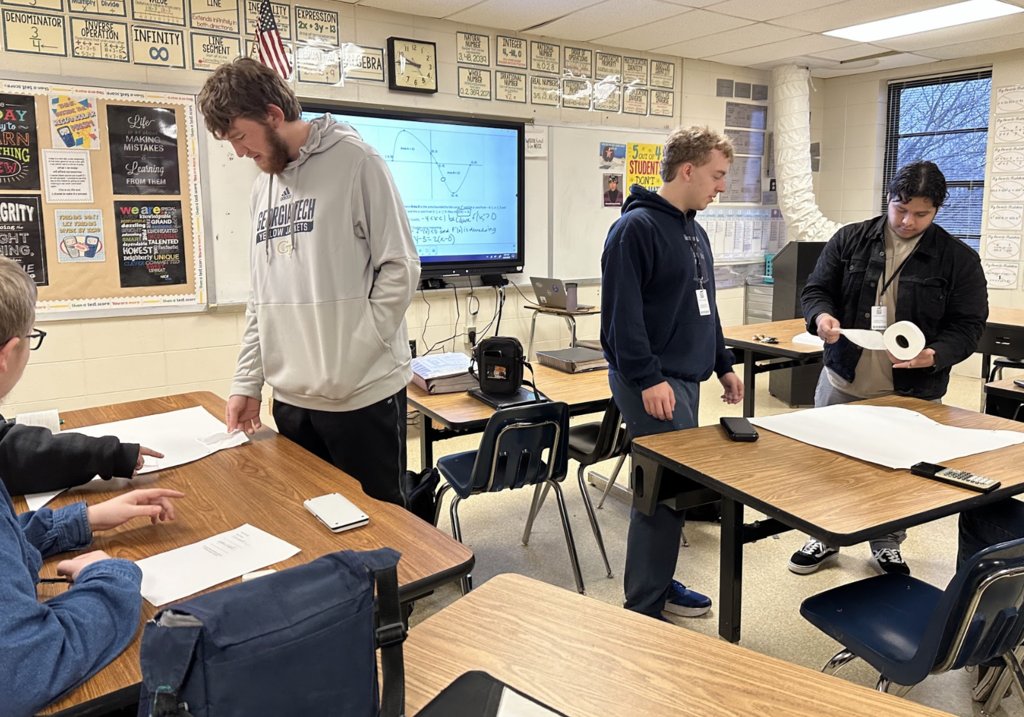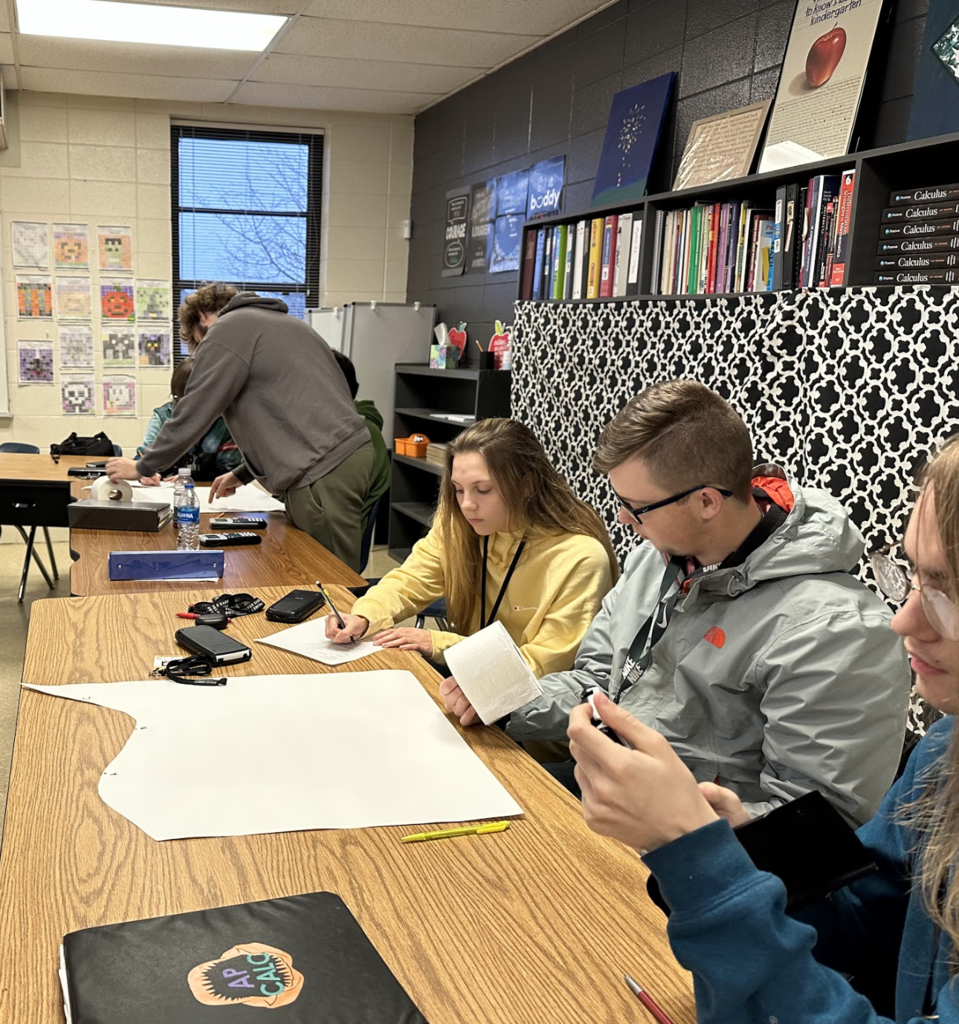 Mrs. Holbrook's A-day Power Hour students made some fantastic Blackout Poetry! 📚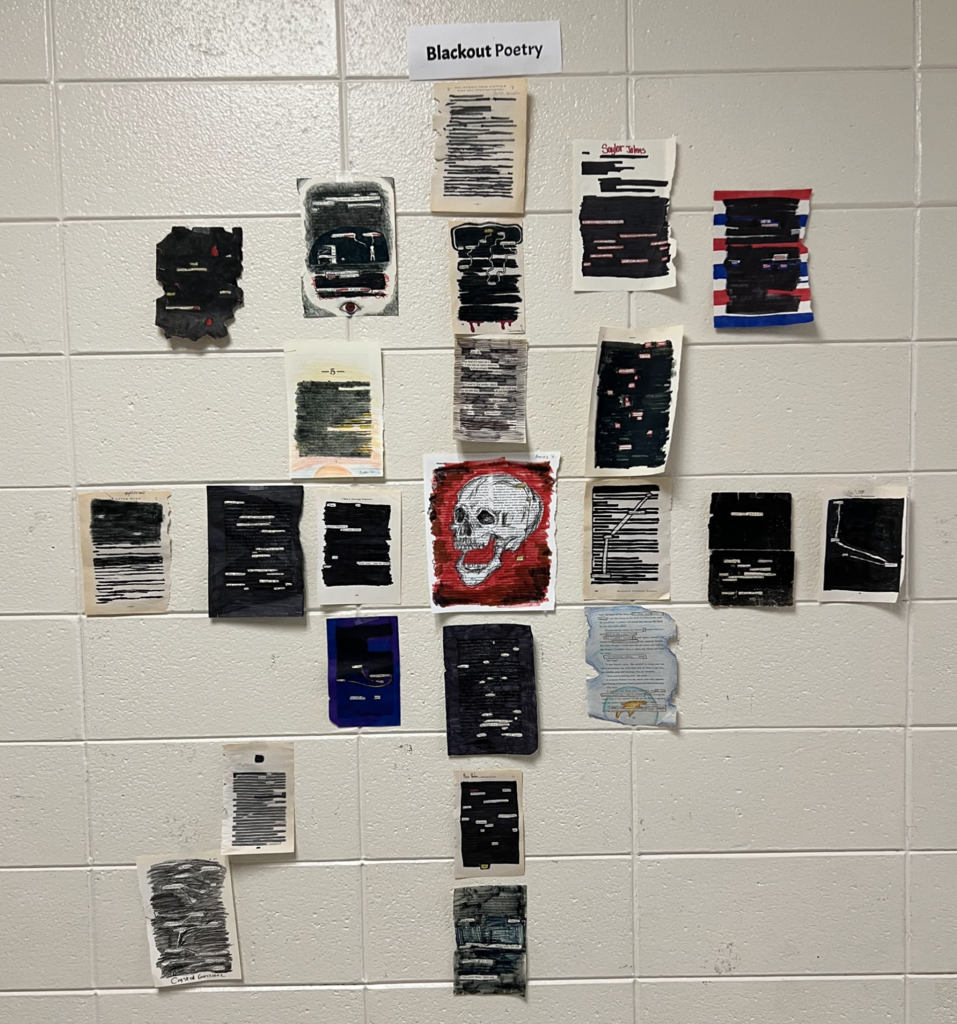 Due to the potential for extreme weather conditions during dismissal time, especially high winds that cause dangerous conditions for bus operations, Anderson 3 will dismiss students early. Middle and High School - 12:30 PM Elementary - 1:30 PM

Attention 11th grade girls. Applications for Palmetto Girls State are now open. If you are interested in attending this week-long leadership camp this summer, please pick up an application in the guidance office. Applications are due back to guidance on March 17th. Interviews for Girls State will be held on March 20.

Congratulations to Lillian DiLello! Lillian has been accepted to Charleston Southern University, Western Carolina University, Coastal Carolina University, Anderson University, and Erskine College. Lillian plans to attend Erskine in the Fall! Way to go Lillian! We are proud of you! #TigerProud #TigersTogether

Check out these excellent wall art pieces by Mrs. Jordan's art classes! 🎨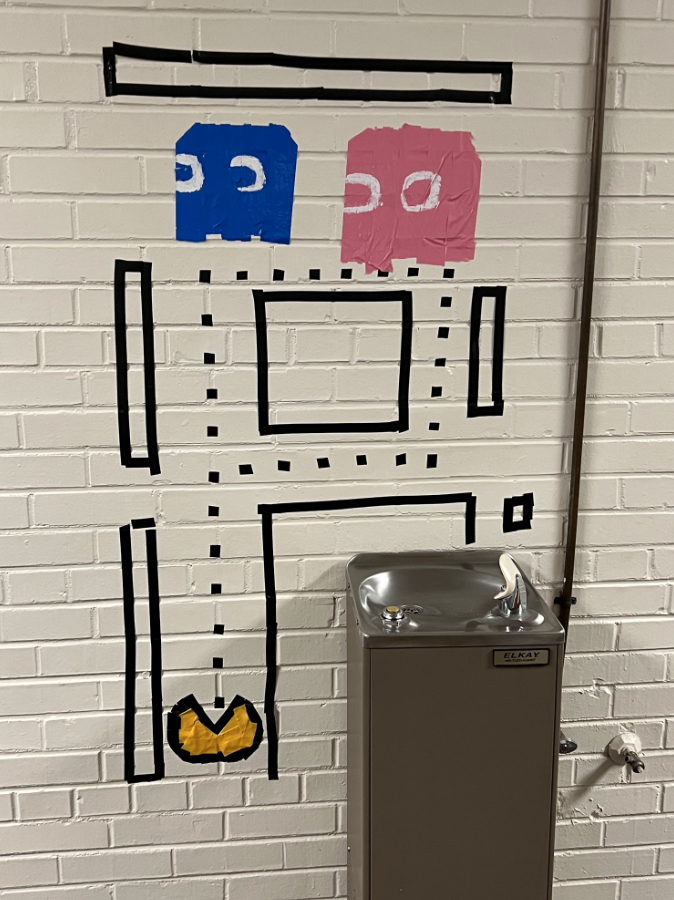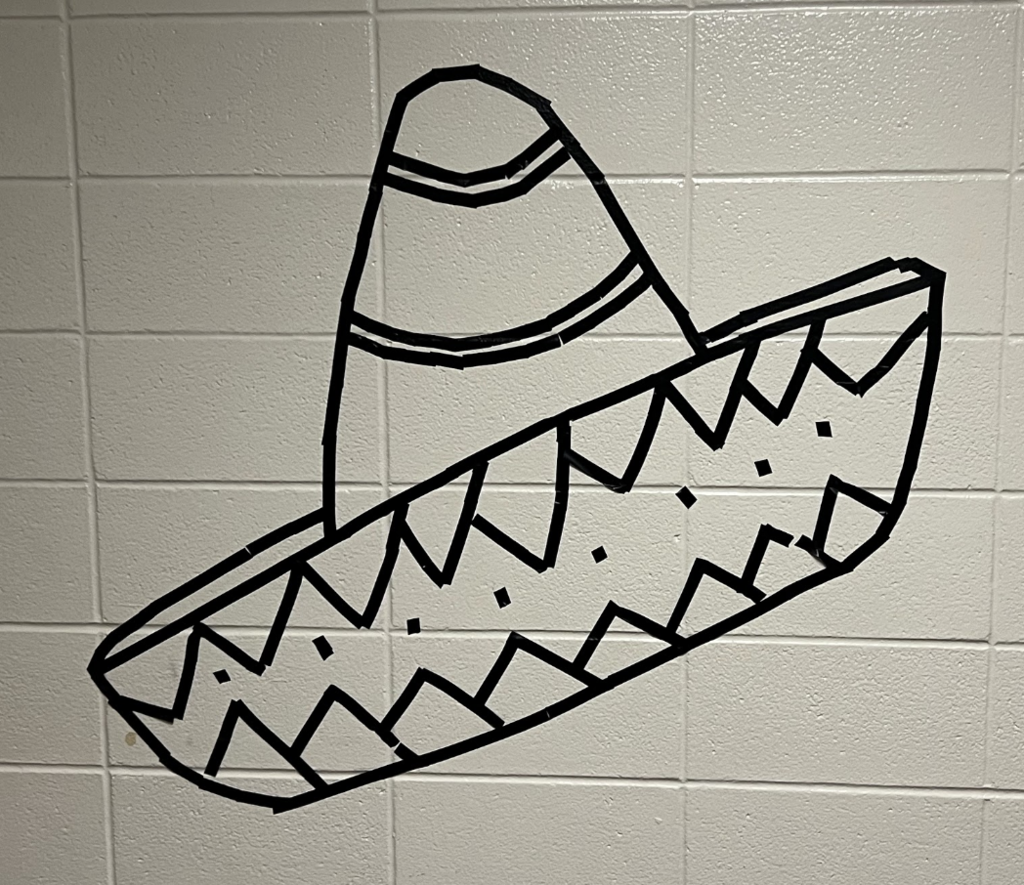 RESERVE YOUR YEARBOOK TODAY BEFORE WE SUBMIT OUR FINAL ORDER! 📖 Time is running out to purchase the 2023 Crescent High School yearbook. Reserve yours before 2/24 to guarantee your copy and to save the memories of this special year. This is the final call before we submit our order for printing. A payment plan is available at checkout when you order on
https://jostensyearbooks.com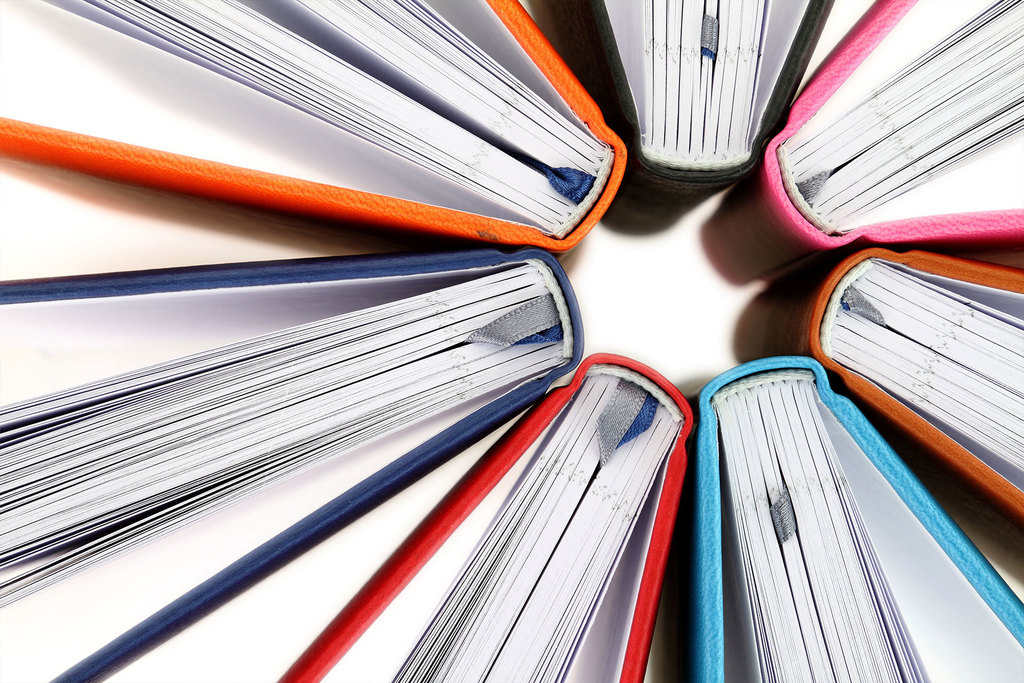 It's FASFA Time! 💰 Join us for our Financial Aid Help Event (FAFSA Night for Seniors)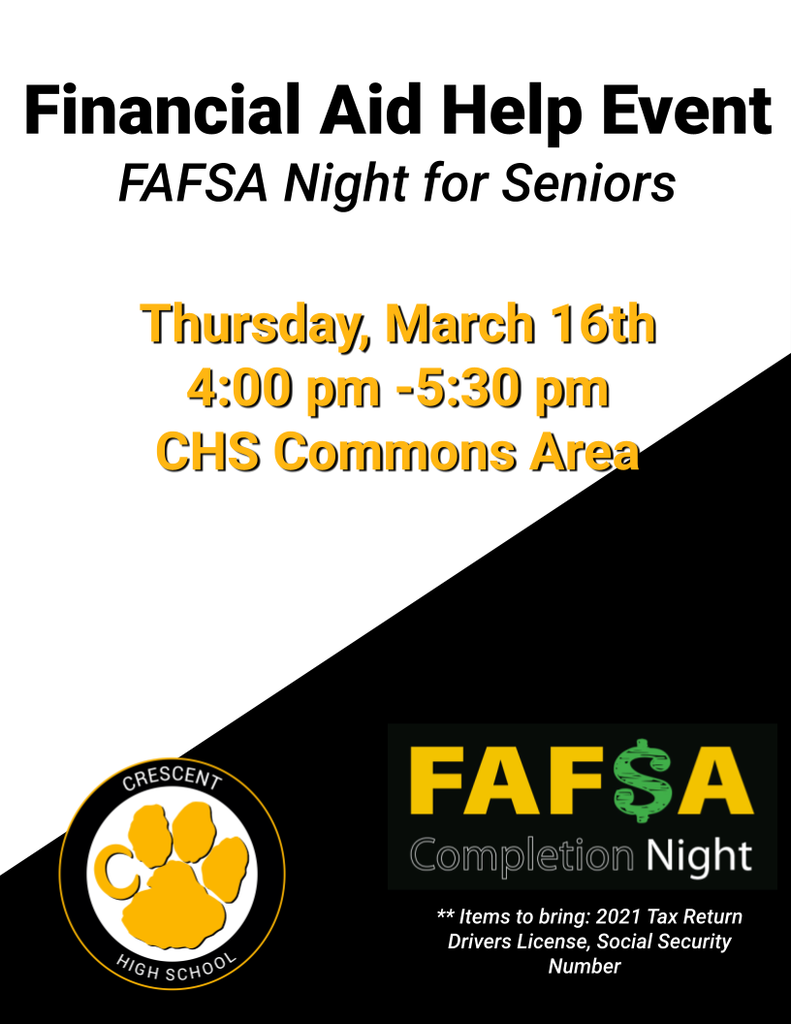 Palmetto Boys State will be held at Anderson University June 11-June 17. If you are an 11th grade male interested in applying, please stop by the Guidance Office to pick up additional information. You must be able to commit to and attend the entire week. The student request form is due to the guidance office no later than Monday, March 6. Interviews will be held on Friday, March 17 (Time TBA).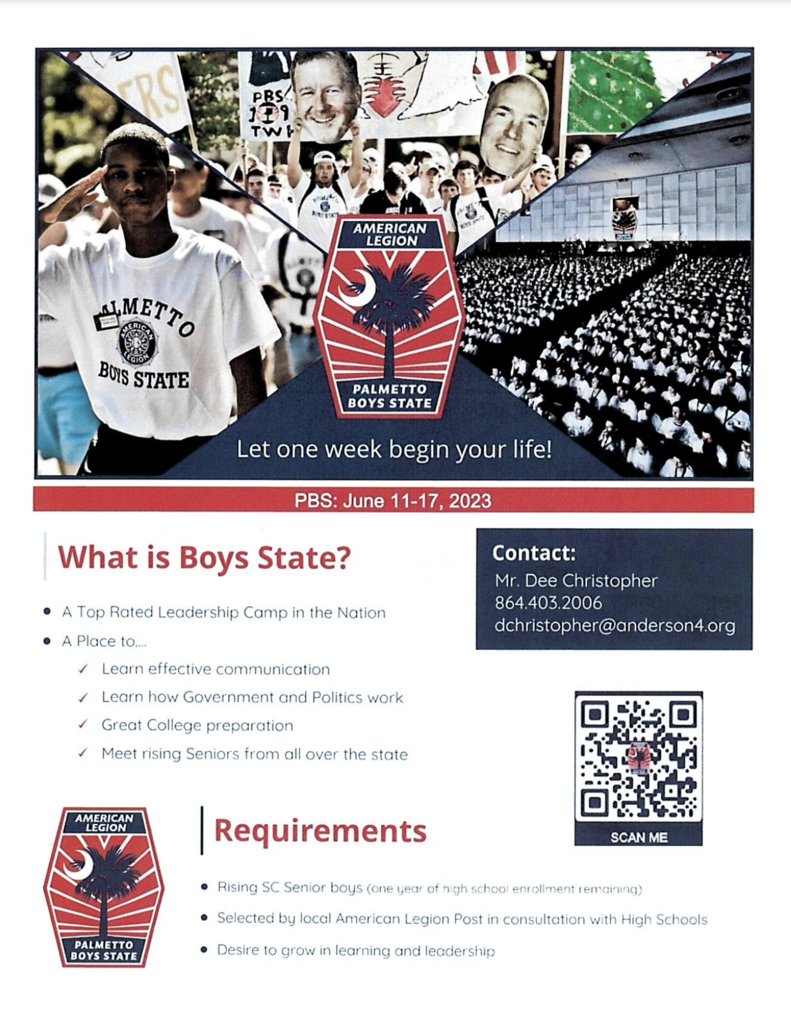 Tuesday 2/21: Camo Day - Dress in your favorite school-appropriate camo! Wednesday 2/22: Boot Day Thursday 2/23: Dress Like a Farmer Day Friday 2/24: Blue and Gold Day (Teachers vs. Students to see who dresses the best. Voted on by Administration); Drive a Tractor to School Day; FFA Corn Hole Tournament during Power Hour with a $2.00 buyout opportunity for any students that would like to get out of their power hour class to come to watch as a fundraiser for Crescent FFA.

Congratulations to Jordan Germany! Jordan has been busy with college applications and has been accepted to USC Upstate, USC Aiken, and Lander University. Way to go, Jordan. We are so proud of you! #TigersTogether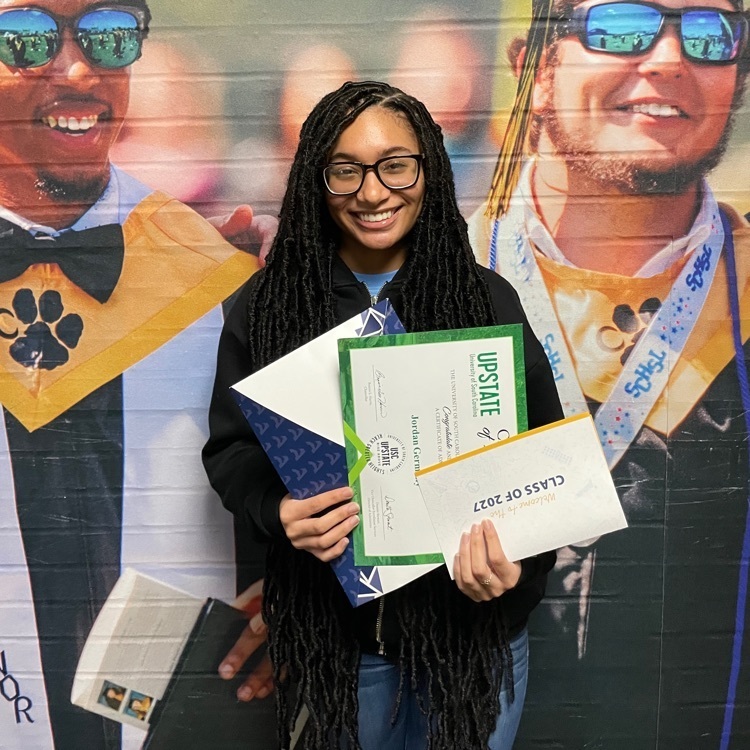 Congratulations to Kinsley Beatty! Kinsley has been accepted to North Greenville University, Erskine College, and Anderson University. Kinsley will be attending Erskine in the Fall. We are so proud of you, Kinsley! #TigersTogether