CHS has an immediate opening for Assistant Cross Country Coach. The Assistant Coach will assist with practices and meets, and help with coordinating practices for the JV runners. Please contact Athletic Director Jeff Craft at
craftj@acsd3.org
for more information. 🏃‍♀️

Take a moment to check out the 2021-2022 CHS Literary Magazine - Hidden Within These Halls! Kudos to students and staff who worked on this year's publication. You all did a phenomenal job!
https://bit.ly/3MYBcoy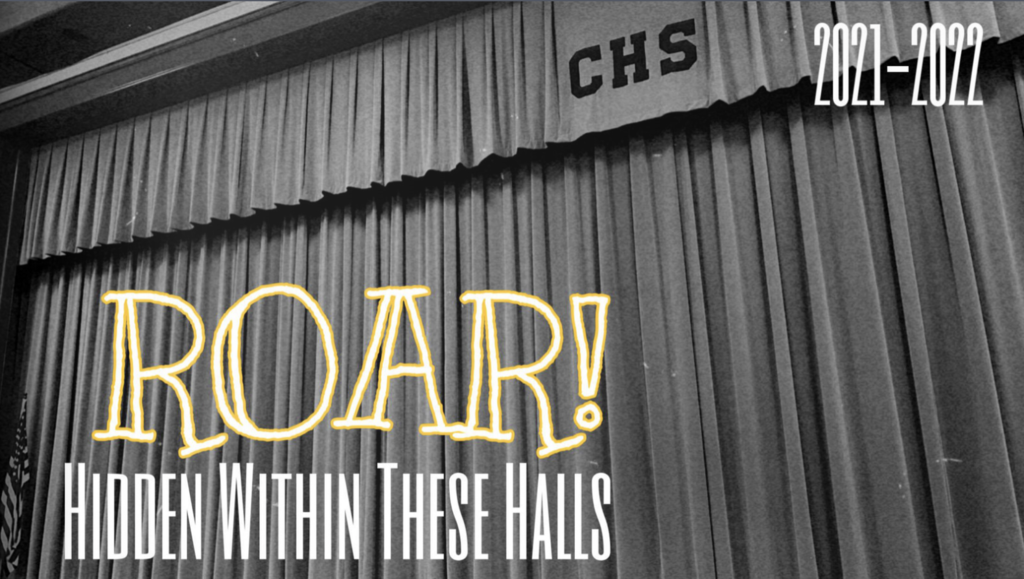 Prayers for and excited about the prospect of LOTS of smiles and clear skies as we celebrate our Class of 2022 at Crescent Graduation on Friday night at 7:30! Gates open at 6:30 at the stadium at Crescent. GO TIGERS and the CLASS OF 2022! TIGER PROUD of our Seniors!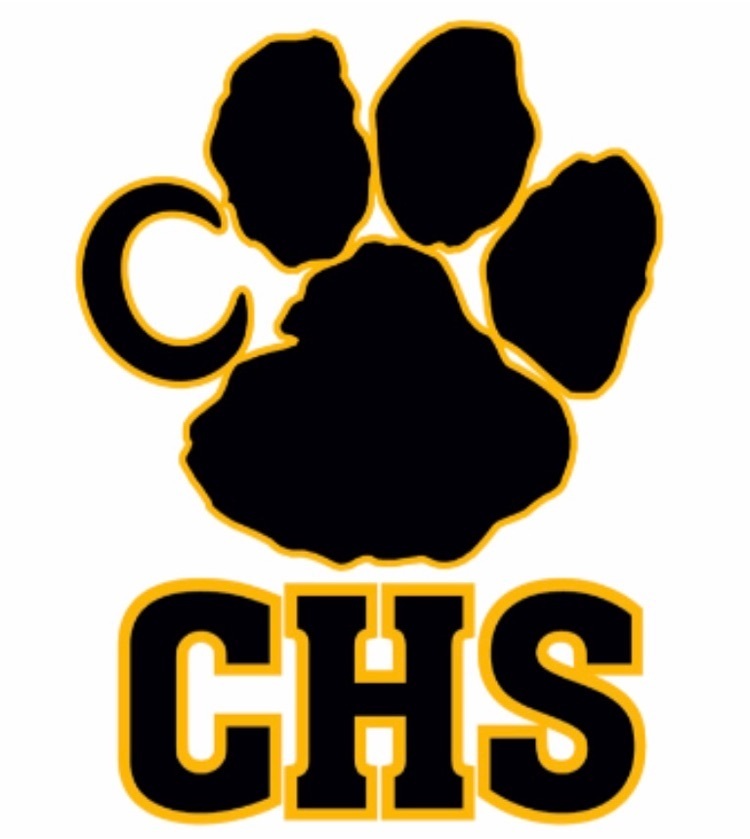 We are currently monitoring the weather forecast for this week in regards to plans for graduation. A final decision will be made and communicated by mid-day Tuesday. Graduation practice will still be held on Wednesday at 9:30 AM in the New Gym.

Today our AP art students celebrated completing their art portfolios. They worked hard all semester to complete 5 finished works within a theme of their choice and they had to document and write about the artistic process in their investigation of ideas, materials and processes. Students Sydney Broadwell, Olivia Chapman, Abby Ezzell, and Mackenzie Vincent are the first ever students to complete AP Art at Crescent. 🎨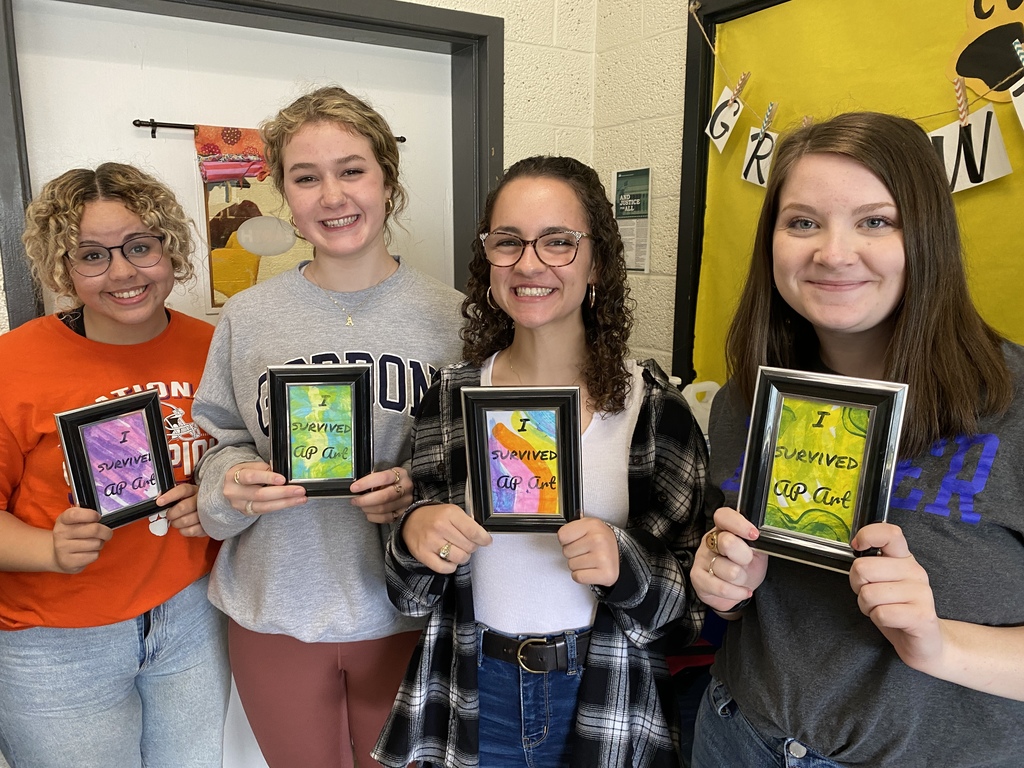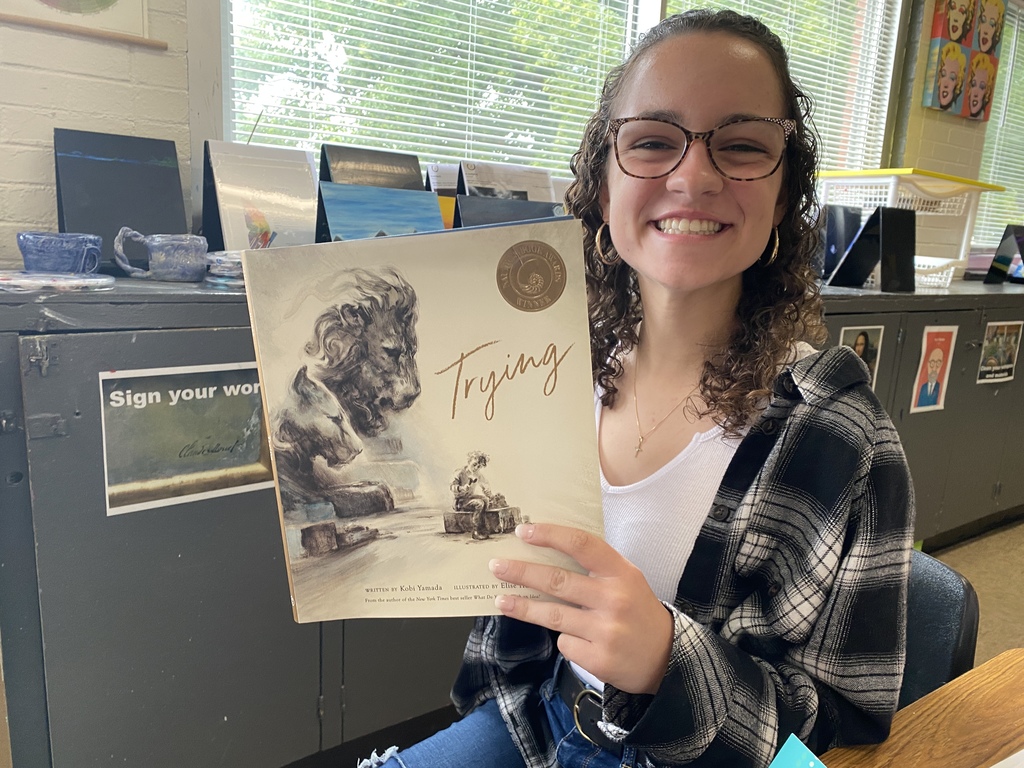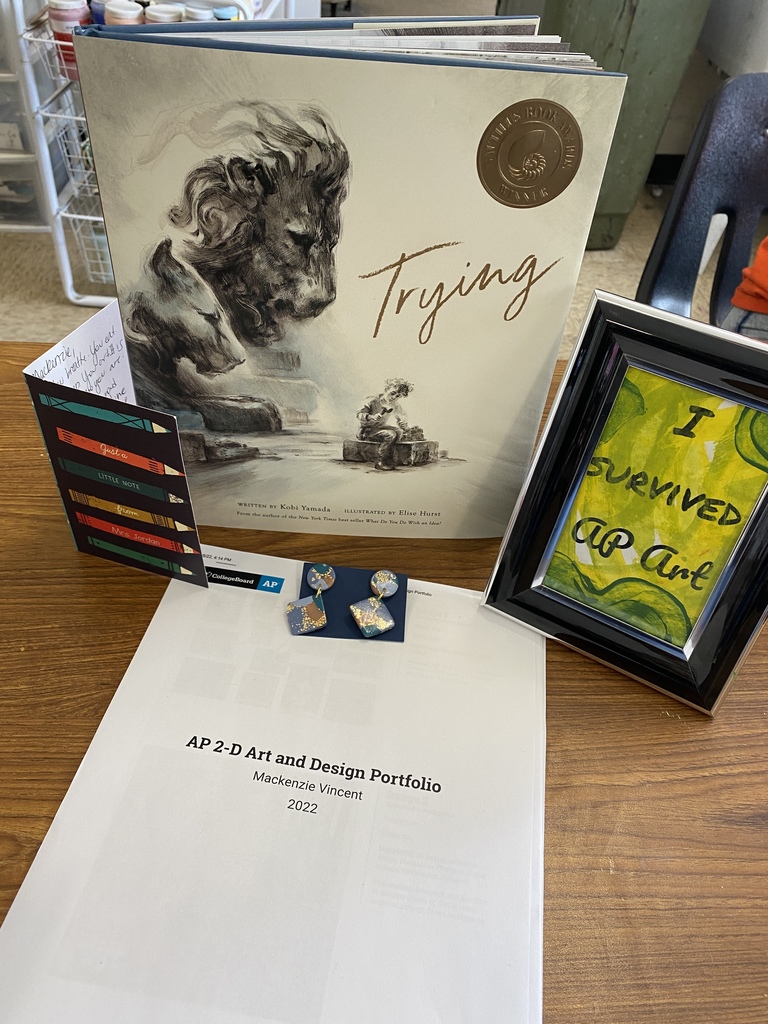 The Class of 1962 will hold their 60th Reunion on May 24th at 1PM at the Gray House!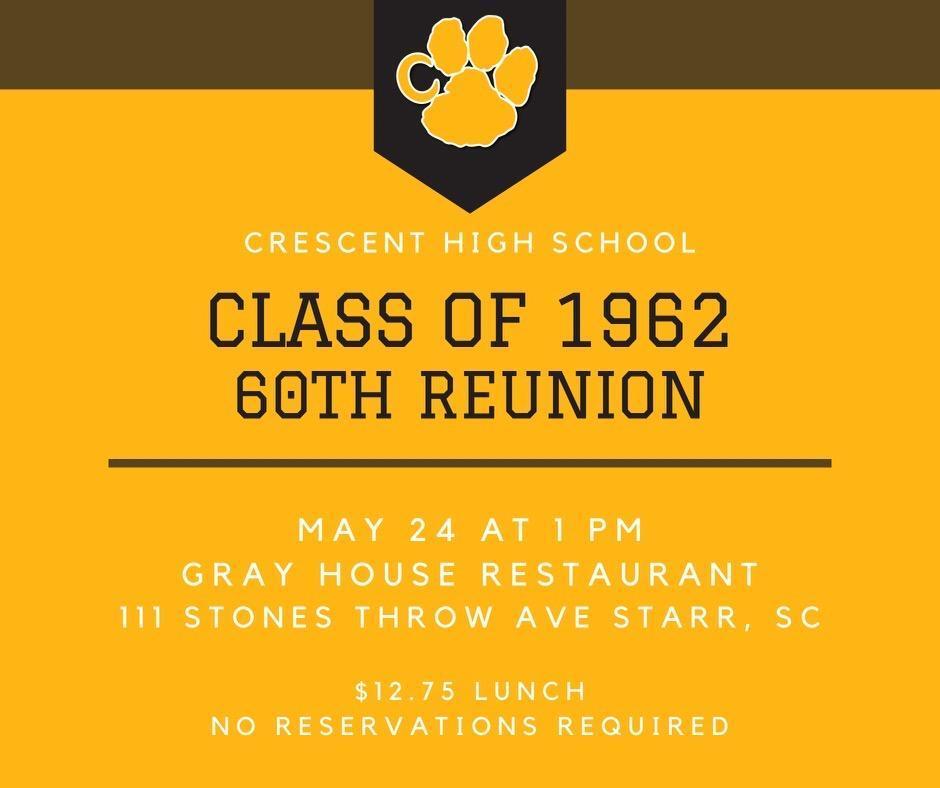 Seniors will turn in Chromebooks and chargers immediately following final exams on May 18th and 19th. After your last exam is completed, please take your Chromebook to Mr. Gray in Room 103. Reminder: All Chromebooks, cords, and textbooks must be turned in prior to Graduation. See Mr. Gray if you have any questions. Also, all fees that are due must be paid before graduation.

In celebration of Crescent High School's 65th Anniversary, the Crescent Alumni Association has put together a t-shirt and decal order! 🥳🐅 The shirt design features the original architectural drawings of the school. Proceeds from this sale will be given back to the school to advance future improvement projects. If you would like to order more than one shirt, please submit a form each time. At the end of the form, you will see a section to submit your information to our new alumni database. If you are a Cresent Alumni, please submit your information into the database even if you choose not to place an order. Visit
https://bit.ly/CHS65
to order. Go Tigers!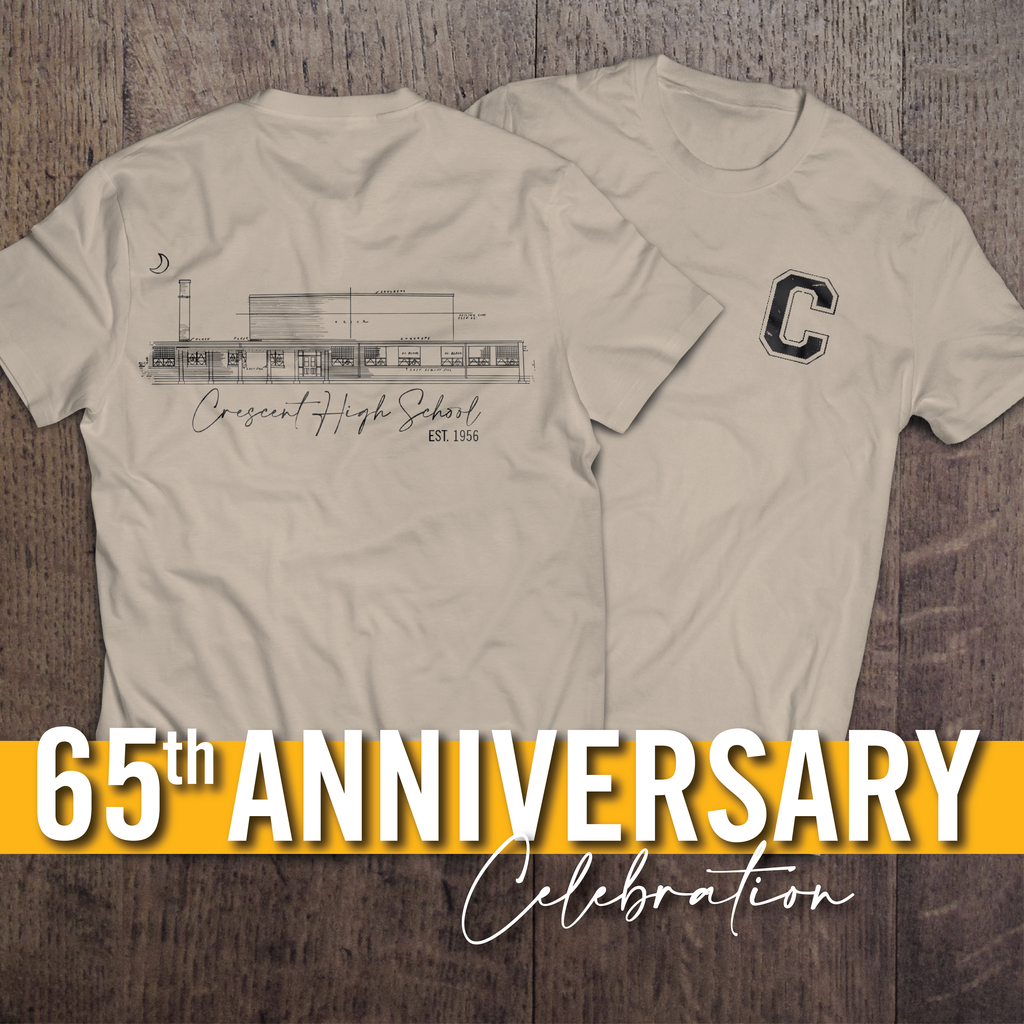 Anderson District 3 has the goal to donate 5,000 pounds of pet food to Anderson County PAWS by supporting CHS senior Braxton Lounch. We will be accepting donations 5/2-5/18 of new and unopened bags of pet good. Please consider donating! 🐶 🐈

The Santee Cooper Scholarship application is now available in the guidance office. All completed applications are due back to guidance on Friday, May 6 at 3:20 pm.

Happy Administrative Professionals Day to these outstanding Tiger Ladies! #TigersTogether

Spring has Sprung in the Crescent Greenhouse! 🌺🪴 Crescent FFA students have been working hard to cultivate plants, and their annual sale is going on now. Stop by the Crescent Greenhouse behind the school today, Wednesday, April 20, and tomorrow, Thursday, April 21, between 8:30-10:45 or 12:30-4:00 to support this great organization!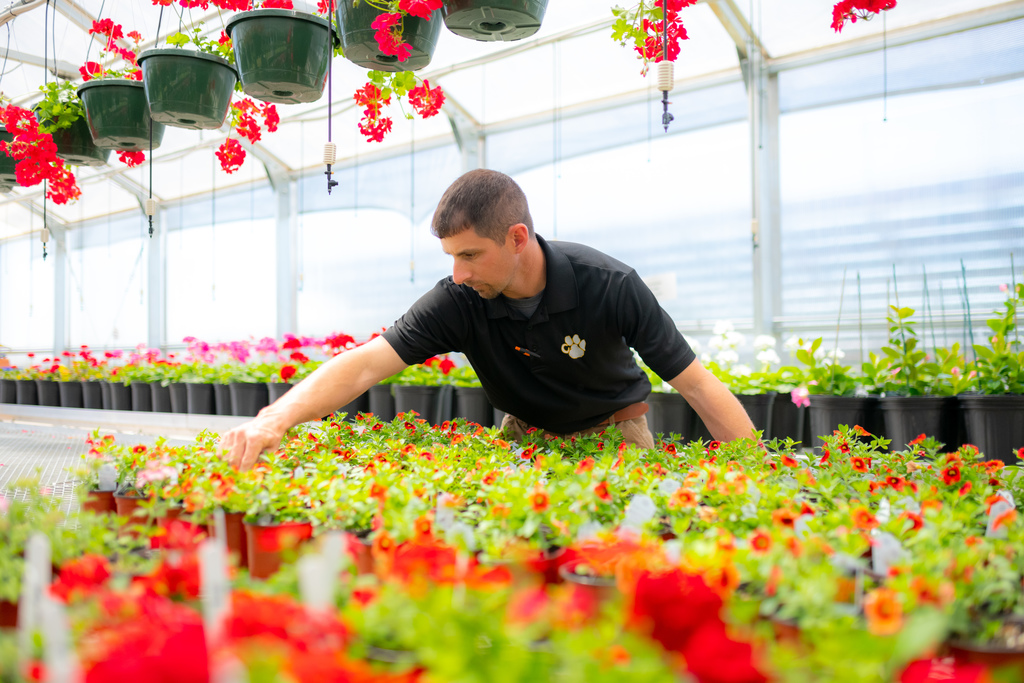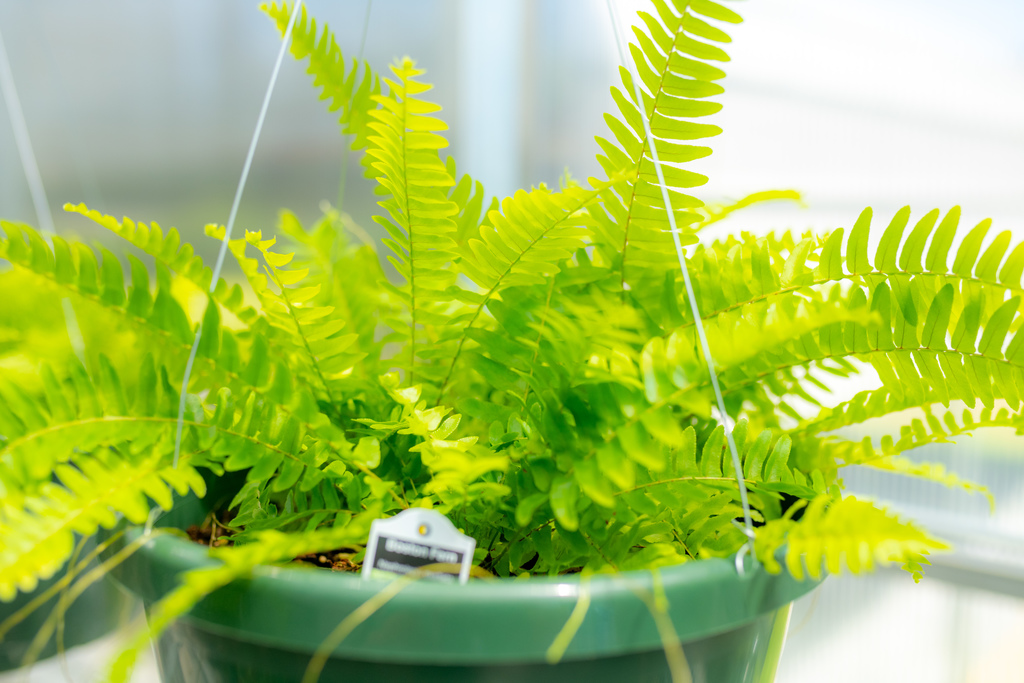 Jostens will be at Crescent on Tuesday, April 19th for a senior delivery and to take make up ring orders from 10:55-12:20. Seniors with balances due may go to
www.jostens.com
or by calling 1-800-567-8367 to make final payments. If a student will be paying at the delivery event, please remind them the reps will only be able to accept cash or money order. No checks are accepted for final payment of grad items.

Come by the Crescent Greenhouse (Behind the School) today before 2 PM! LOTS of plants to choose from for our Annual FFA Plant Sale! 🪴🌺

Crescent science students recently participated in a biotechnology lab with the Greenwood Genetic Center. Students were able to use gel electrophoresis to solve the case of Bobby Dunbar, a child that went missing during a family vacation. Students were able to set up and run the gel, use proper technique and equipment, and analyze their results to determine the case's outcome.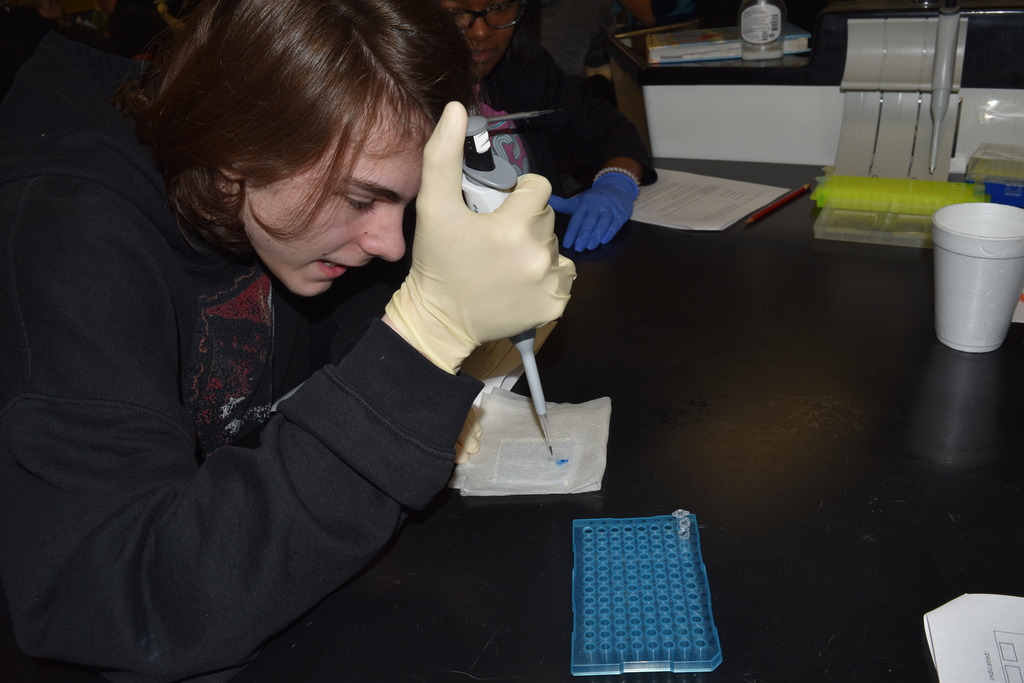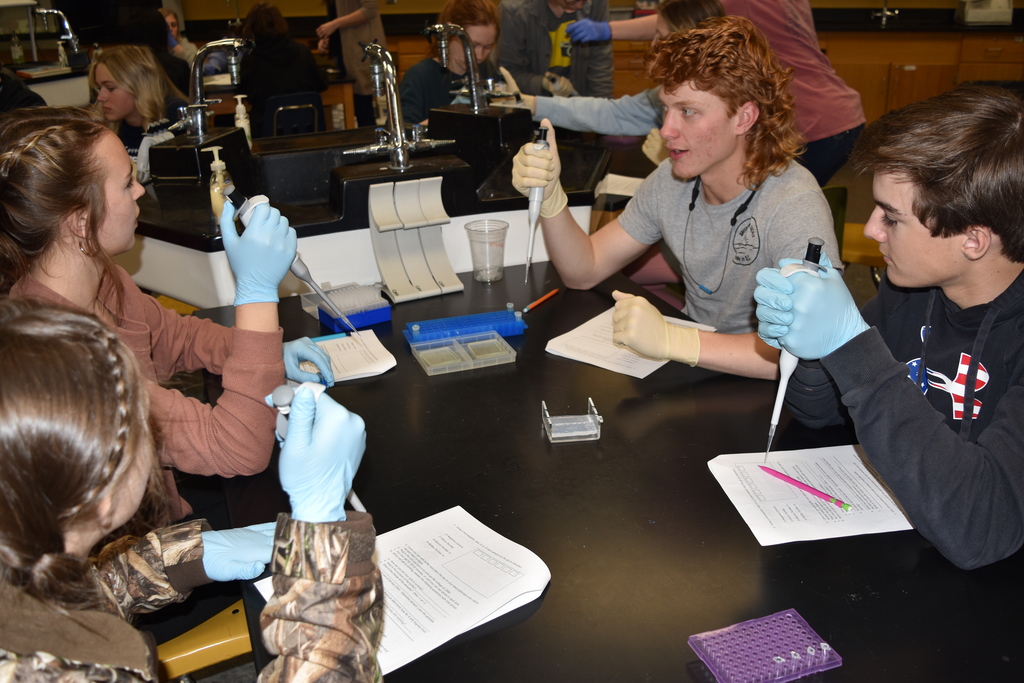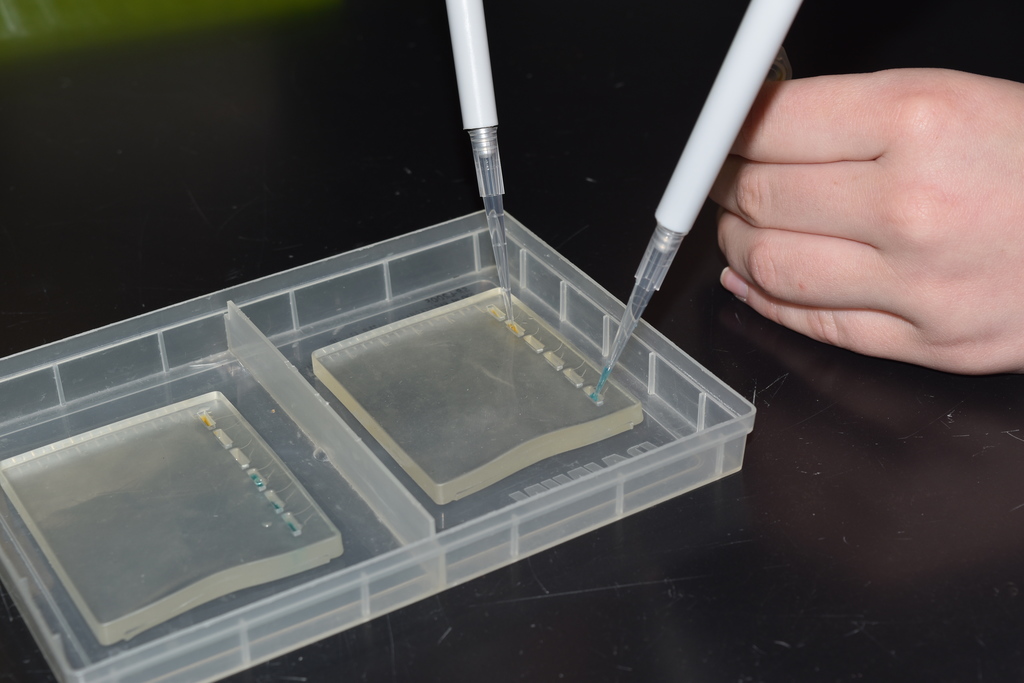 🌸 🐣 TOMORROW .... the 1st Annual Crescent Spring Fest will be held at the Crescent FFA Arena! In addition to what's listed there will be current and alumni Crescent High School students performing live from 3pm- 5pm. 🐣🌸 Food vendors are: 🥪 Choc's BBQ & Southern Catering 🌭 Larrio's Doggie Wagon 🍔 Family Grill 🍩 Mamas Sweet Shoppe 🍧 Aspen Street Sweets 🩸 The Blood Connection Mobile will be set up to do donations appointments begin at 11am visit
https://bit.ly/3LyUM9M
to sign up.🩸 🐣 🥚 Easter egg hunt sponsored by Good Hope Baptist Church Iva will begin at 12pm ✨Crescent Spring Fest Cornhole Tournament will begin at 1 pm. Register to play at
https://bit.ly/chscornhole✨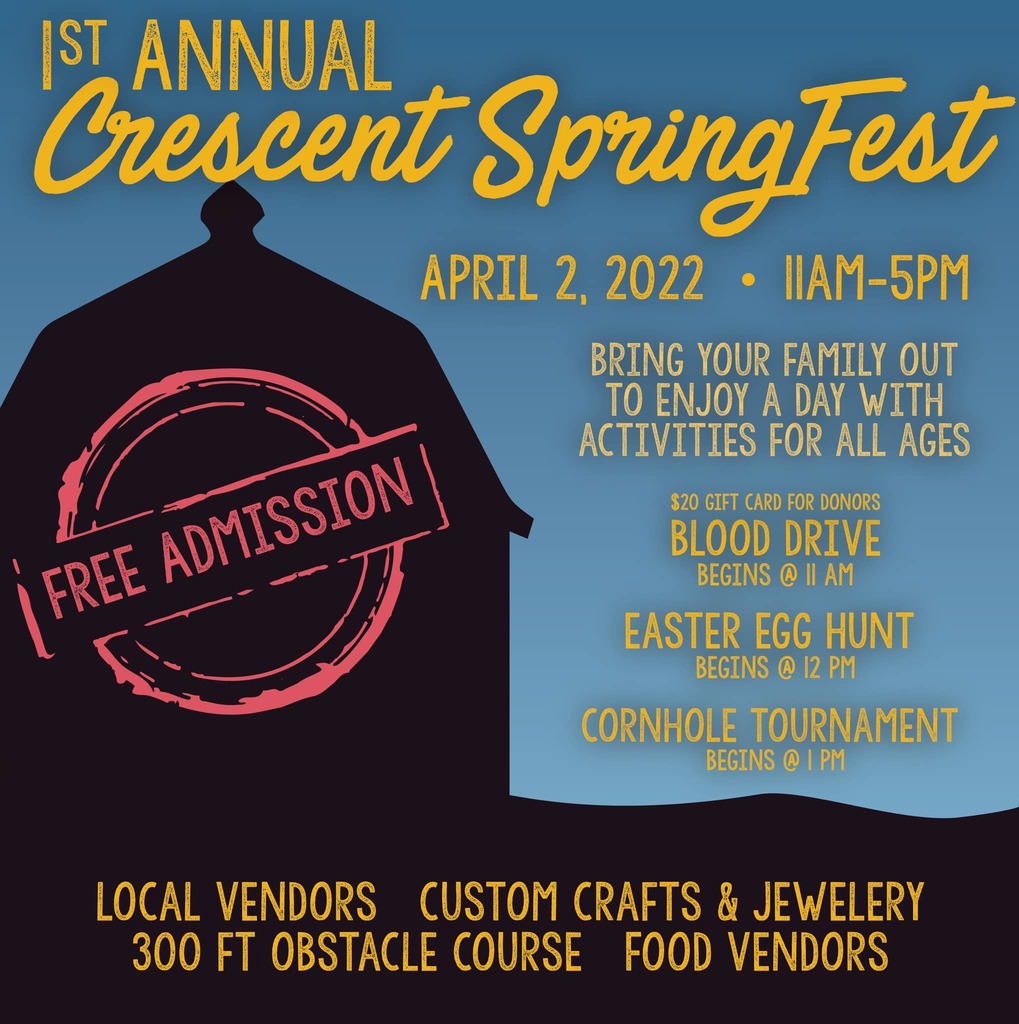 Come out to the 1st Annual Crescent SpringFest this Saturday from 11am-5pm 🌸🐣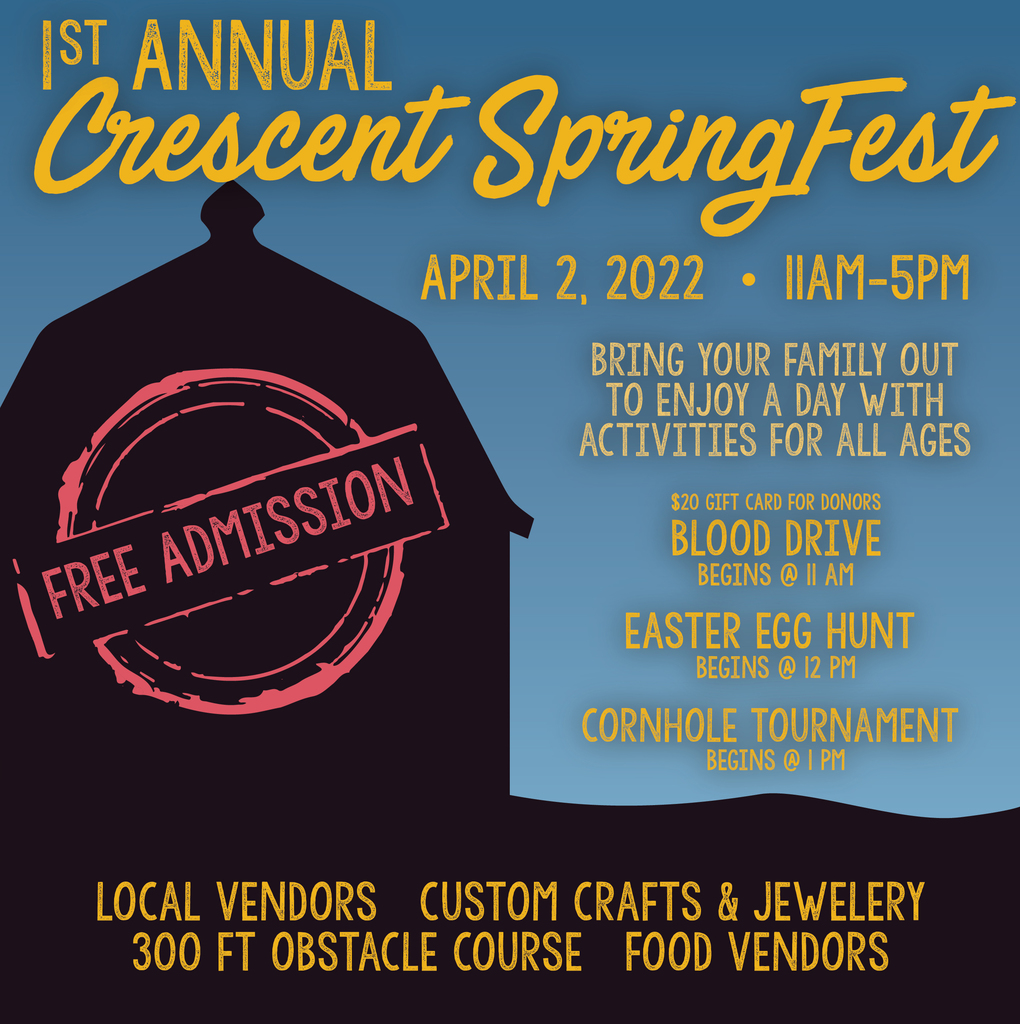 Mark your calendars for the 2022 Crescent FFA Plant Sale! 🌺🪴

All 11th grade males that are interested in applying for Palmetto Boys State should pick up an application in the guidance office. Applications should be submitted back to guidance by March 30. Interviews for Boys State will be held the week of April 4 - 8.

Don't forget to sign up for the Cornhole Tournament on April 2, 2022 at 1pm