Monday, November 2nd, is an eLearning Day for Anderson 3 Students. Virtual and Face-to-face students will have an eLearning day. Teachers will hold office hours from 9-10:30 AM & 1:30-3:00 PM. If you need technical assistance, contact
eLearning@acsd3.org
or (864) 305-5010.
We love our Pac-Man Math Team! 👻
Reminder- Beginning November 4, all Crescent students will attend school every day- Monday through Friday. This includes virtual students who will log on and attend classes virtually every day- Monday through Friday.

VIP - Friday, October 30, 2020, is a C-Paw attendance day for Crescent High School. All C-Paw students should report to school Friday. Senior C-Paw students will complete WIN testing.

This is a reminder - FASFA night will be held at CHS in the Media Center on Thursday, November 5, 2020 from 4:00 - 6:00 PM. Please see the attached flyer for more information.

In response to Thursday's eLearning day for CHS students: Due to TESTING, Friday will now be a C-Paw day! We will also follow Thursday's WIN Testing schedule on Friday for C-Paw students. In Review, Thursday, 10/29/2020 = e-learning for everyone Friday, 10/30/2020 = C-Paw day for face-to-face and virtual attendance. Stay safe!
Due to anticipated inclement weather from Hurricane Zeta, Anderson School District 3 will hold an eLearning Day on Thursday, October 29, 2020. Virtual and Face-to-face students will have an eLearning day. There will be no virtual classes meeting via Google Meet. All eLearning assignments will be posted in Google Classroom or dispersed via eLearning Folders.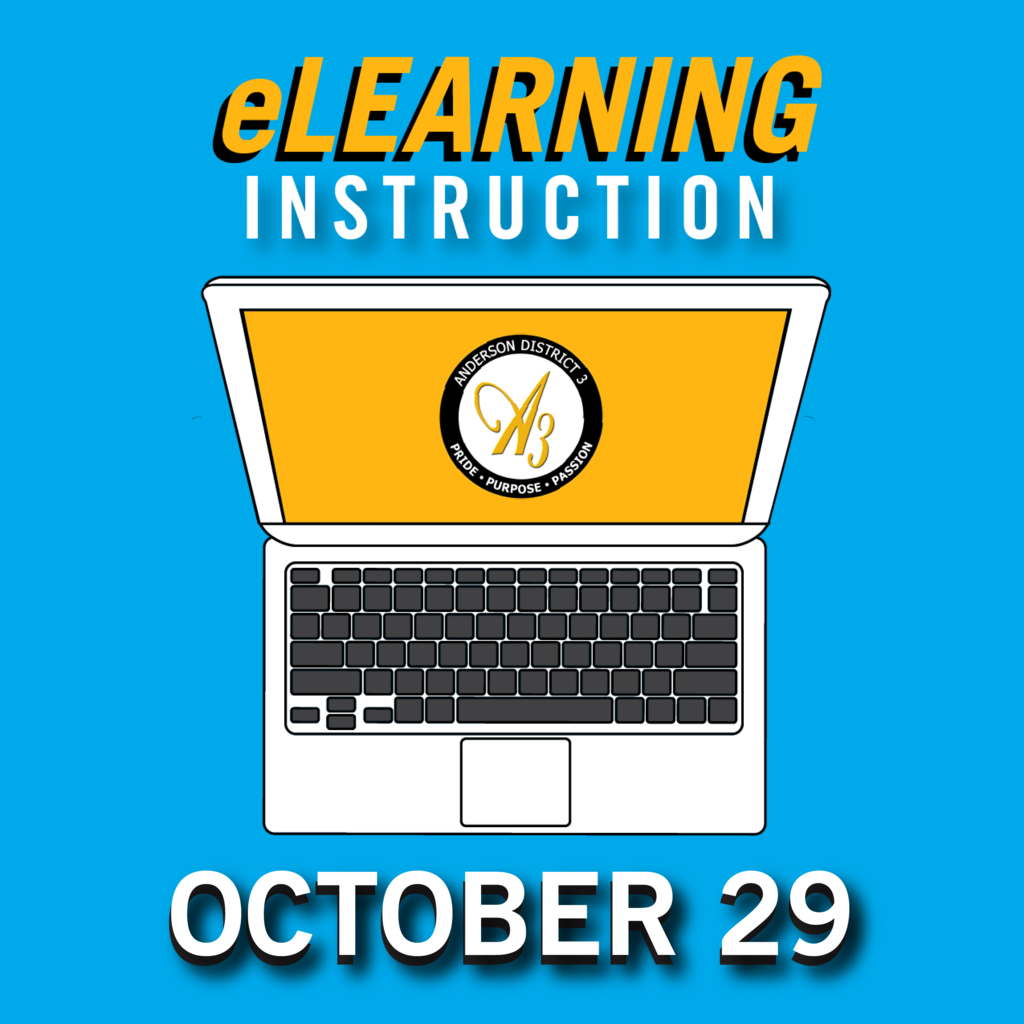 On Friday, November 13, 2020 at 2:00 in the Media Center, Crescent High School will recognize students who earned a 4.5 or higher GPA for the 2019-2020 school year during the Academic Letter Celebration. Students that will be recognized will receive a personal invitation letter. Unfortunately, guests will not be able to attend due to Covid restrictions, but the ceremony will be live streamed for family and friends to view.

Tiger Fans.....tickets will GO FAST for the Abbeville vs. Crescent football game this Friday! Sales open to the public tonight at 8:00 pm. Go to spicket.events/crescent to get your tickets tonight....while they last.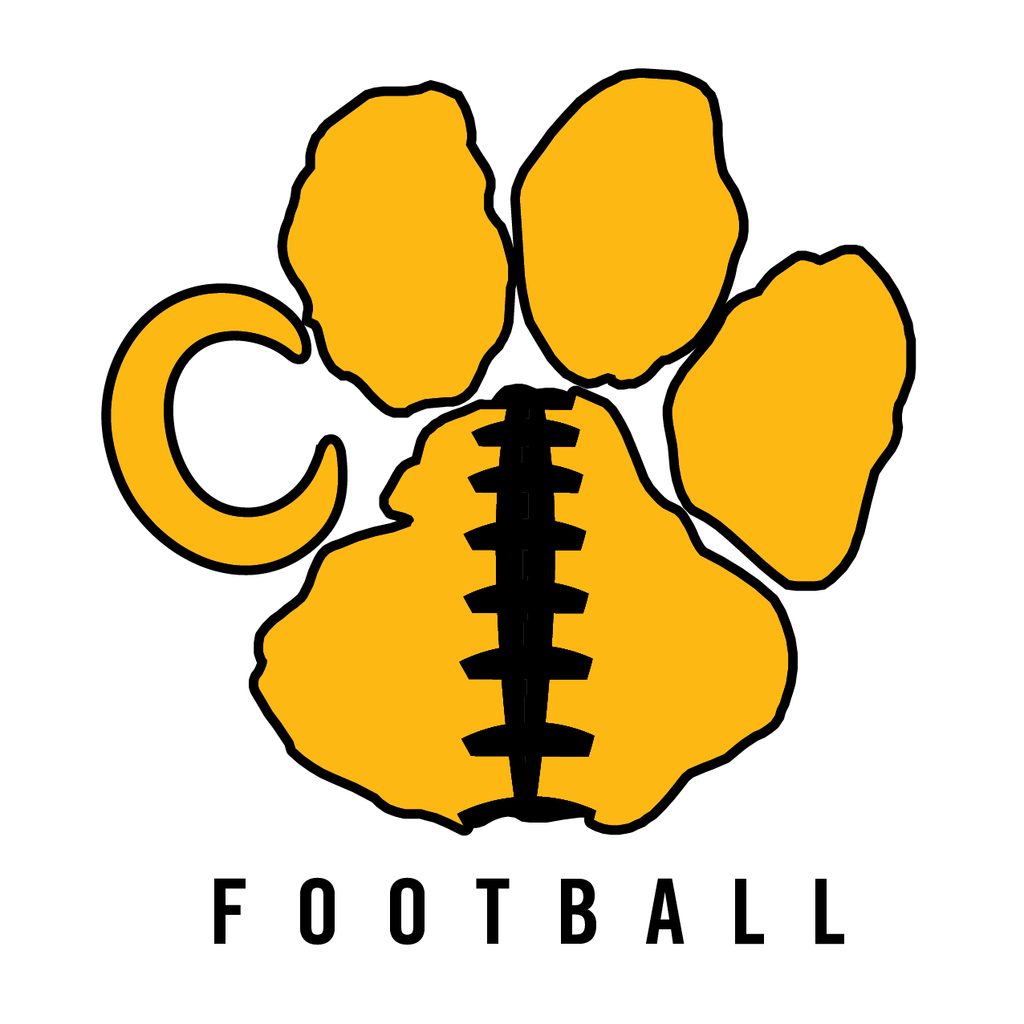 Crescent High School AIT students will attend AIT classes face-to-face on November 4th, 5th, and 6th. If you have any questions, please do not hesitate to reach out to your counselor.
Interested in a part-time job? Look no further! Anderson 3 is currently accepting applications for Classroom Substitutes. Contact Cheryl Smith (864-348-6196) for more information!

JV FOOTBALL SCHEDULE CHANGE ***Due to the prediction for rain on Thursday, the JV Football game at Abbeville has been moved to Wednesday, October 28 at 7:00 pm. Tickets can be purchased at the following link: spicket.events/abbeville
Congratulations to the 2020 Crescent Homecoming Queen Sunshine Daisey Smith! 👑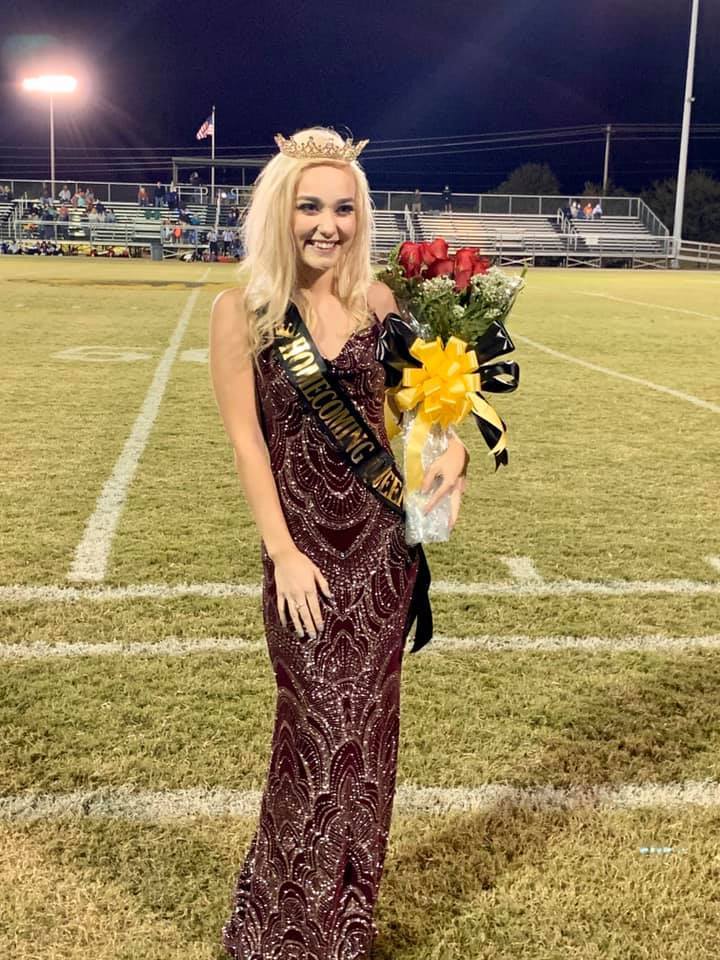 FASFA night will be held at CHS in the Media Center on Thursday, November 5, 2020 from 4:00 - 6:00 PM. Please see the attached flyer for more information.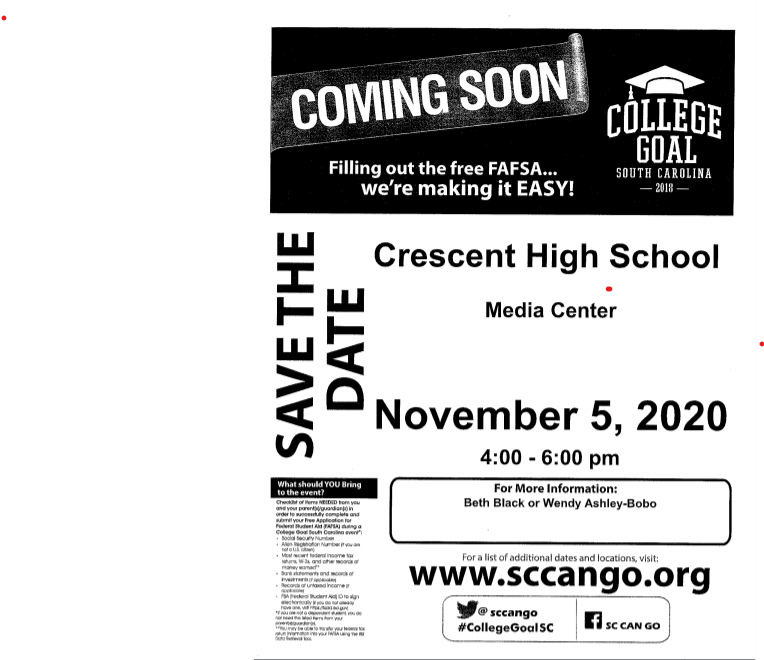 Please see the attached flyer for an opportunity to honor the memory of one of our former CHS students. In addition, the Blood Connection will make a donation to the scholarship fund for our current CHS seniors. It will be held on November 14th at Jackie's Starr Mart.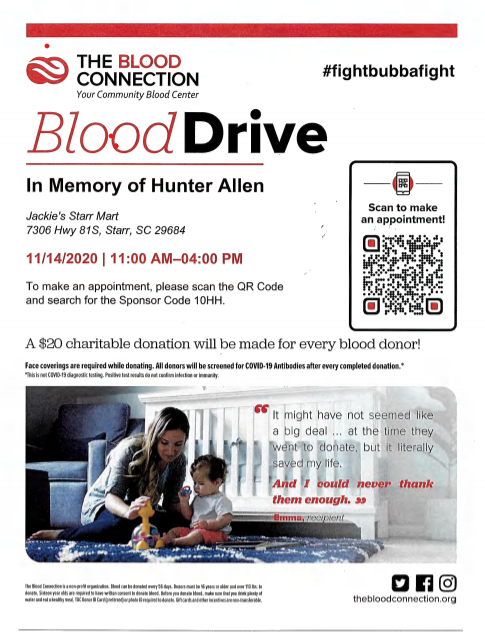 Crescent Senior Cassidy Clark is back in the United Way Anderson Sings Competition! Please visit
https://bit.ly/352LHCm
to vote her through!
This Spring, the CHS FBLA team traveled to Charleston to compete at the state Future Business Leaders of America conference. Freshman Kaley Stevenson placed 1st in the Introduction to Business Procedures category. Ivey Gray, James Sharp, and Haley Pepper placed 2nd in Business Ethics. Senior Devon Loftis placed 2nd in Insurance and Risk Management. Congratulations to these students!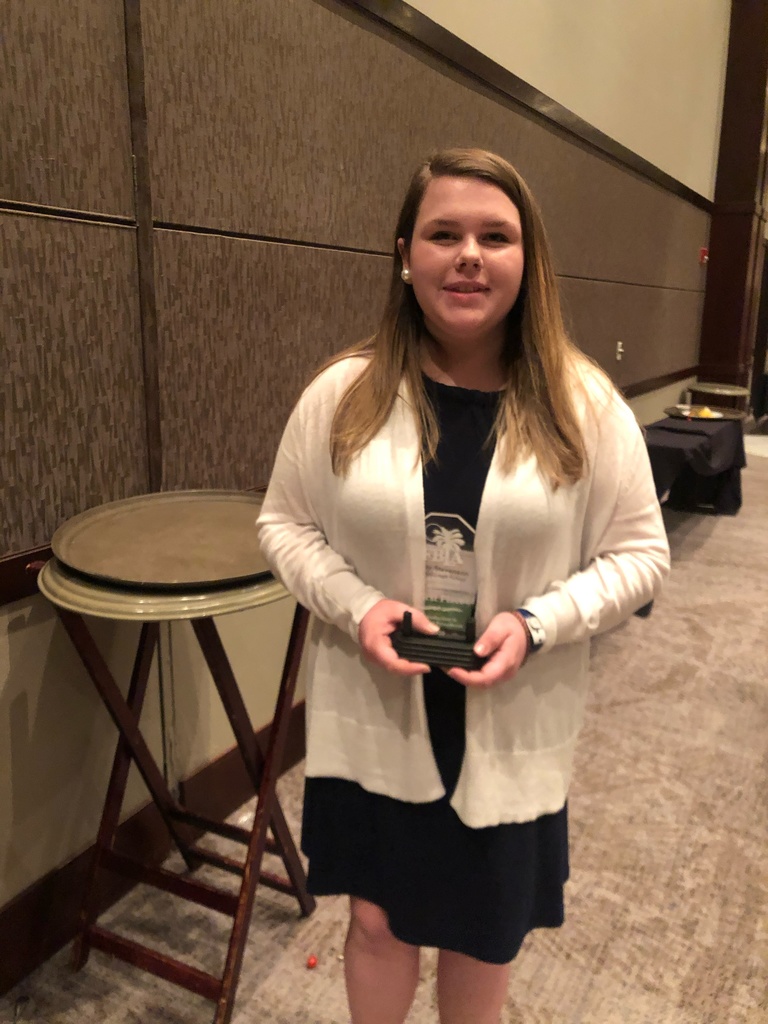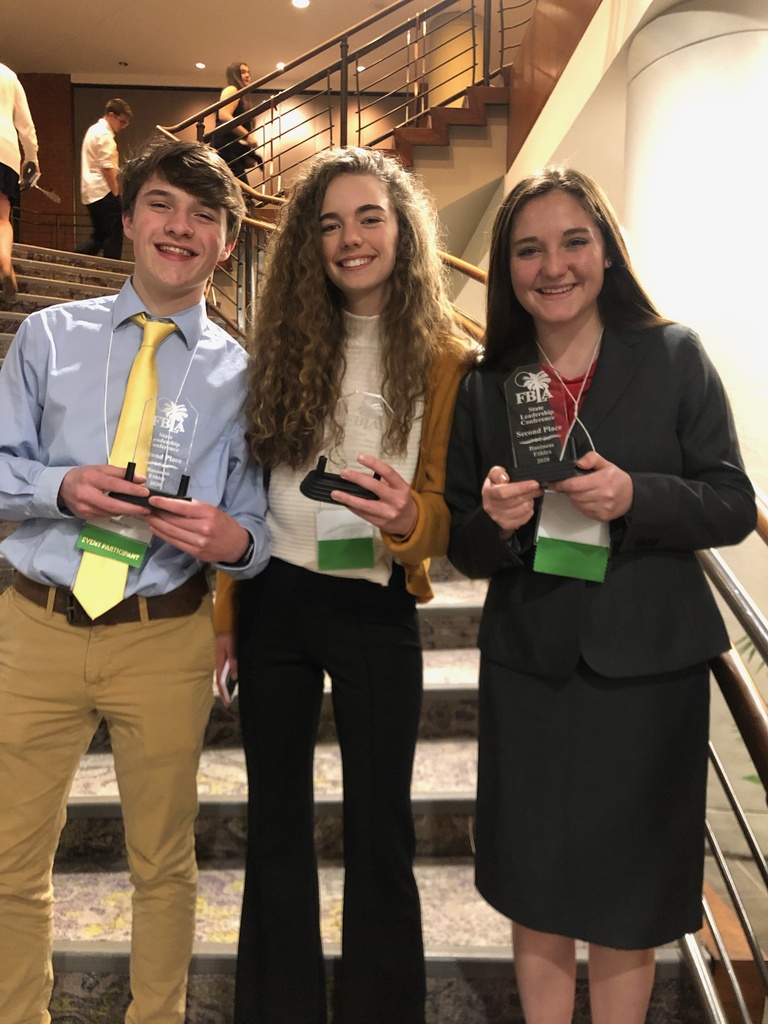 Tiger Fans.....FOOTBALL TICKET INFO FOR TONIGHT AND TOMORROW.... ***Tonight - JV @ West Oak - Tickets to be purchased at the gate on the visitors side.....limited capacity ***Tonight - SIMS HOME vs Liberty Middle - tickets can be purchased at front gate ***Friday - Crescent HOME vs West Oak - LIMITED number of tickets still available; purchase IN ADVANCE at spicket.events/crescent Face coverings and social distancing required at all events per SCHSL rules and regulations.