We hope you will join us for an end of the year Title I meeting tomorrow, June 18th at 12:00pm. Grab your lunch and hop online to hear about all of our success this year here at Iva Elementary. We will also use this time to discuss our plans for next year and allow time for parent feedback and suggestions! We look forward to meeting with you! Meeting Link: meet.google.com/ybi-bpat-pdm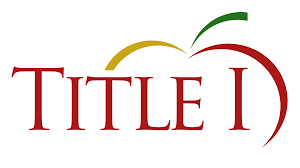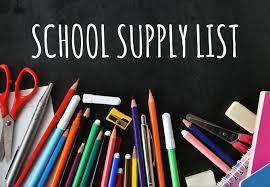 We hope you will join us for an end of the year Title I meeting on Friday, June 18th at 12:00pm. Grab your lunch and hop online to hear about all of our success this year here at Iva Elementary. We will also use this time to discuss our plans for next year and allow time for parent feedback and suggestions! We look forward to meeting with you! Meeting Link: meet.google.com/ybi-bpat-pdm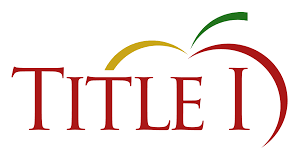 One of the best moments of 2021 - When Iva was full of chicks! Here is a few pics of Mrs. Rodríguez's class holding chicks after reading the book "Chicks and Salsa"! 🐥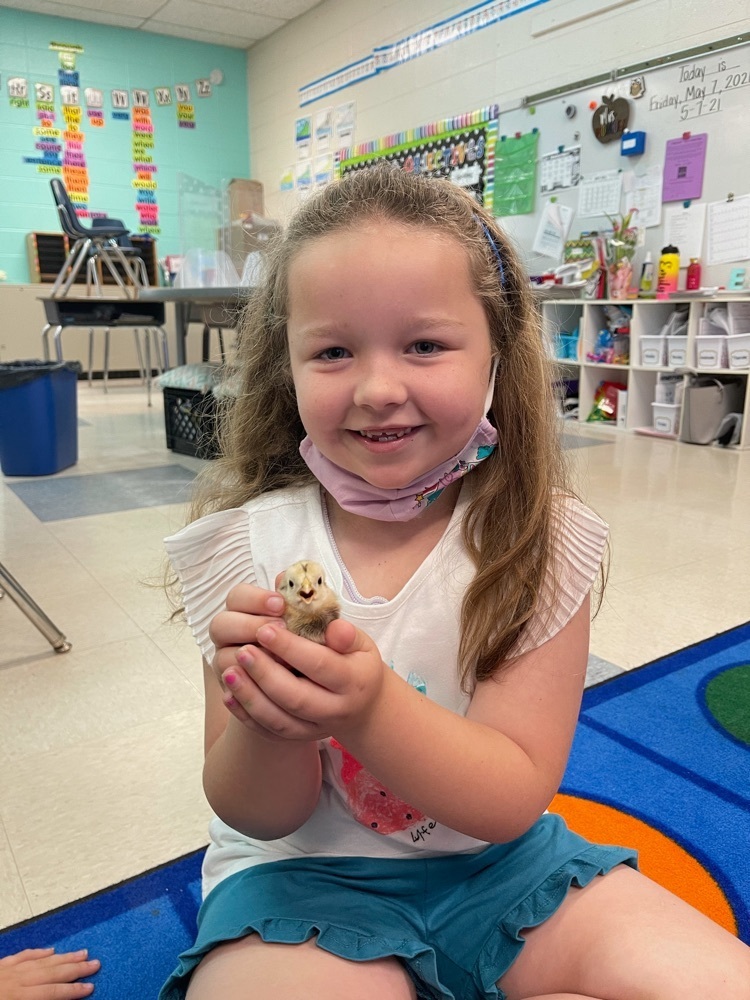 Please check out the slide below with important information about the next two weeks!

That feeling you get when you've just turned in your Reading All-Stars reading log! Don't forget: All reading logs are due to Mrs. Fortner by tomorrow, May 28! Read, read, read!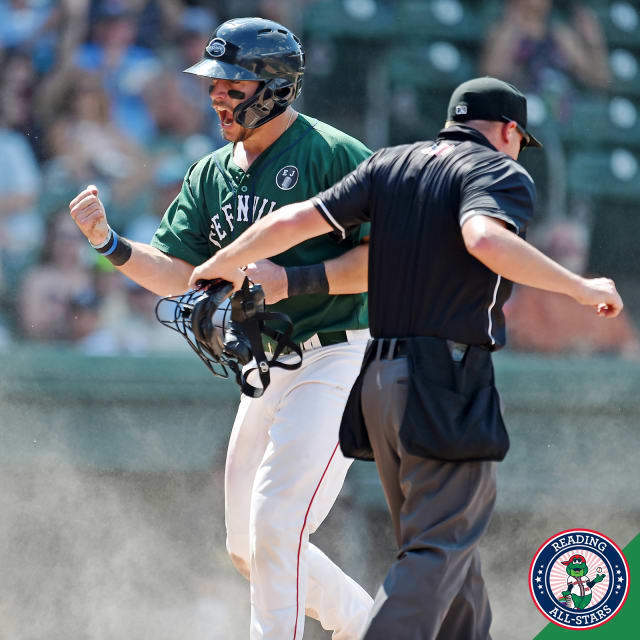 Iva families...exciting news, over the next 2 weeks all Iva students will have the opportunity to shop for 8 books to add to their personal library. It's just that simple, 8 books of choice to enjoy over the summer. We love to see students reading, so, if you snap a photo of your reader please share using the hashtag; #ivareads Happy reading!
Don't forget that 2020/2021 yearbooks are now on sale! They can be purchased through your efunds account or you may send money to school with your child! Yearbooks are $20.00!

Just a reminder: Field Day t-shirt orders and snow cone money are due Wednesday, May 26! Don't miss out!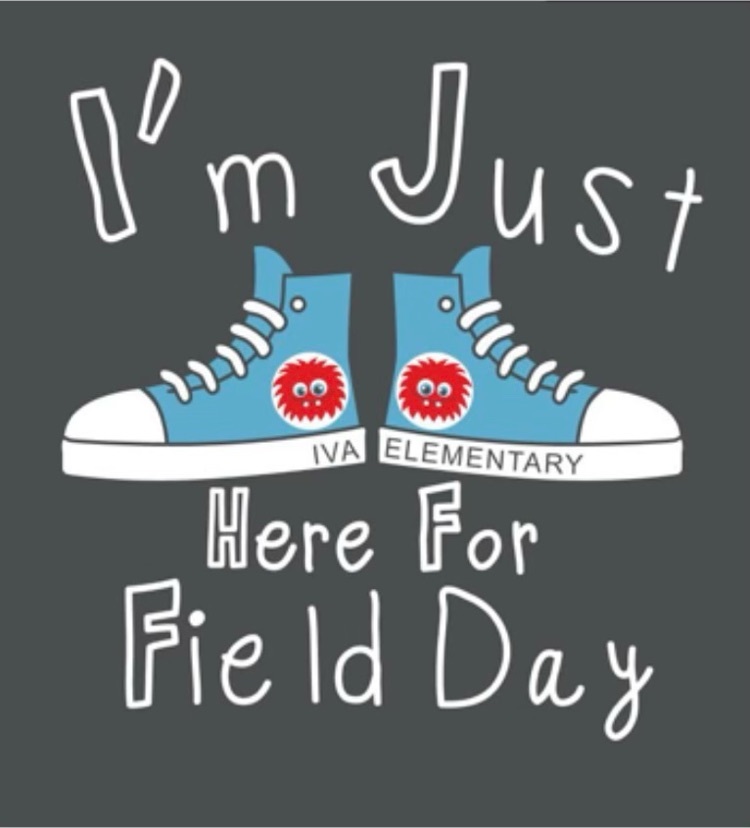 Have a wonderful weekend! Don't forget to check out our post from yesterday with important information about the end of the school year!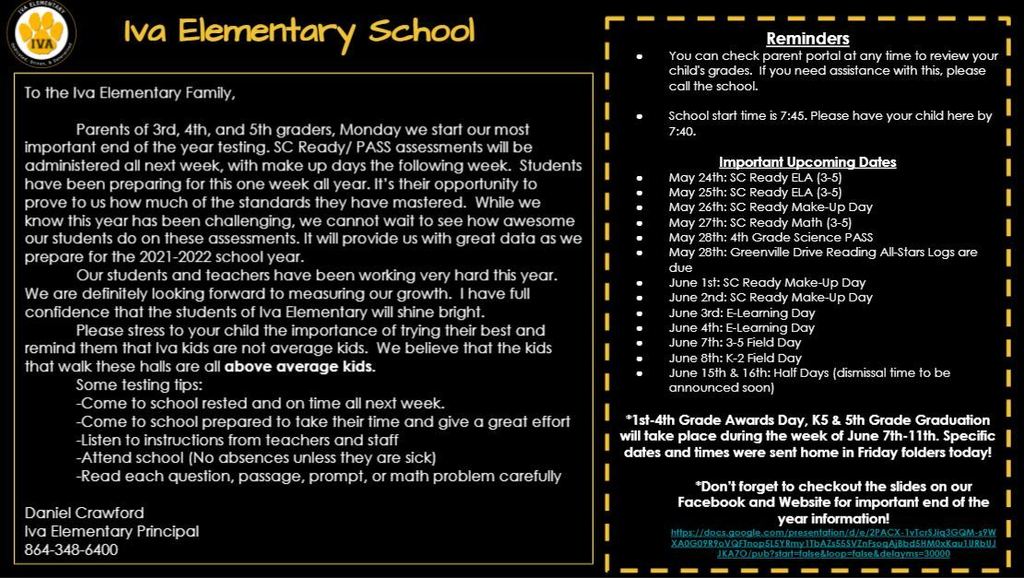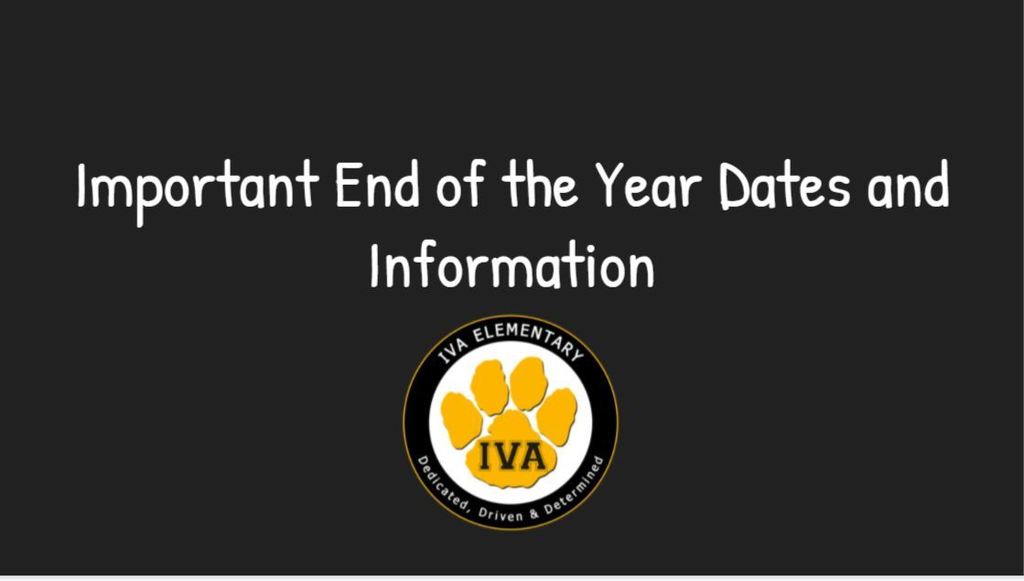 Keep reading...you're almost home! Reading All-Stars reading logs are due Friday, May 28!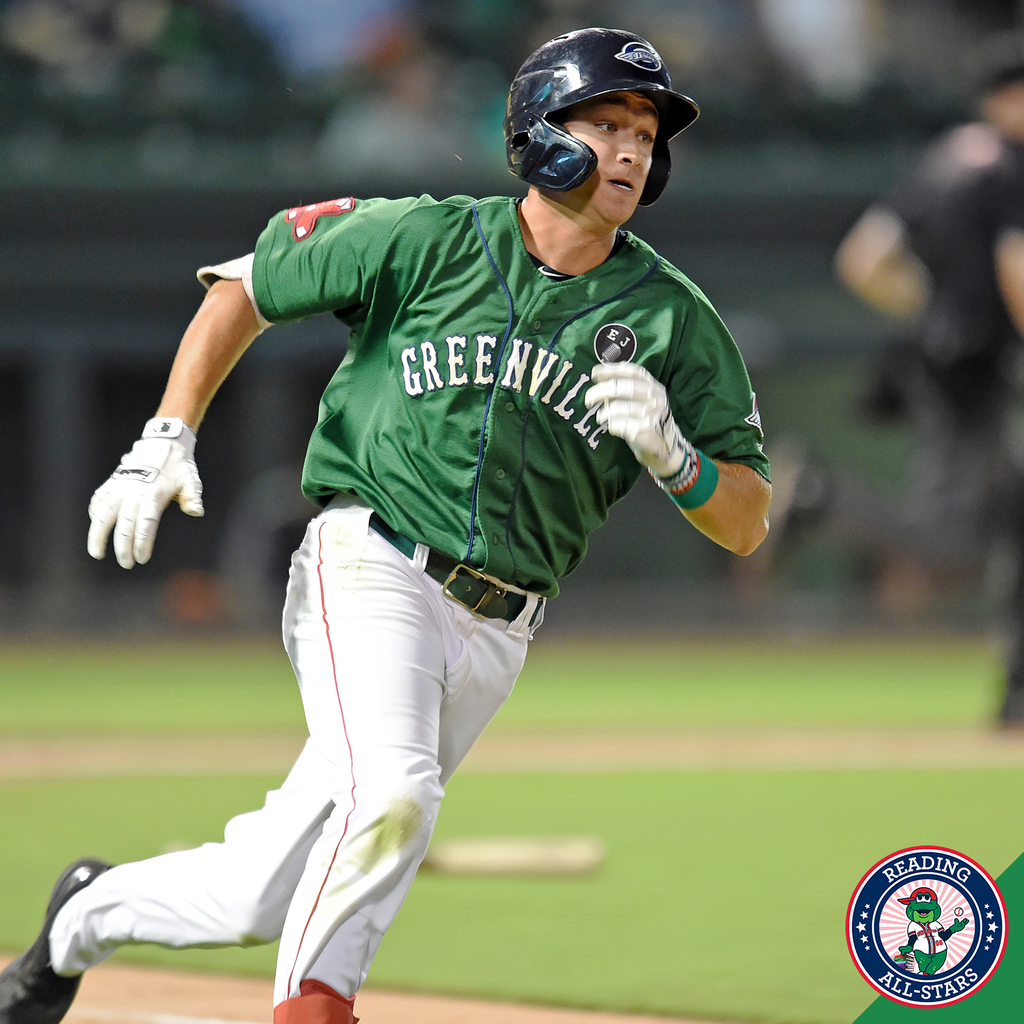 We are so excited to announce that our 2020/2021 yearbooks are on sale! You can purchase a yearbook for $20.00 through your Efunds account! Once you have completed your purchase, the yearbook will be delivered to your student! These will be on sale until all yearbooks have been purchased.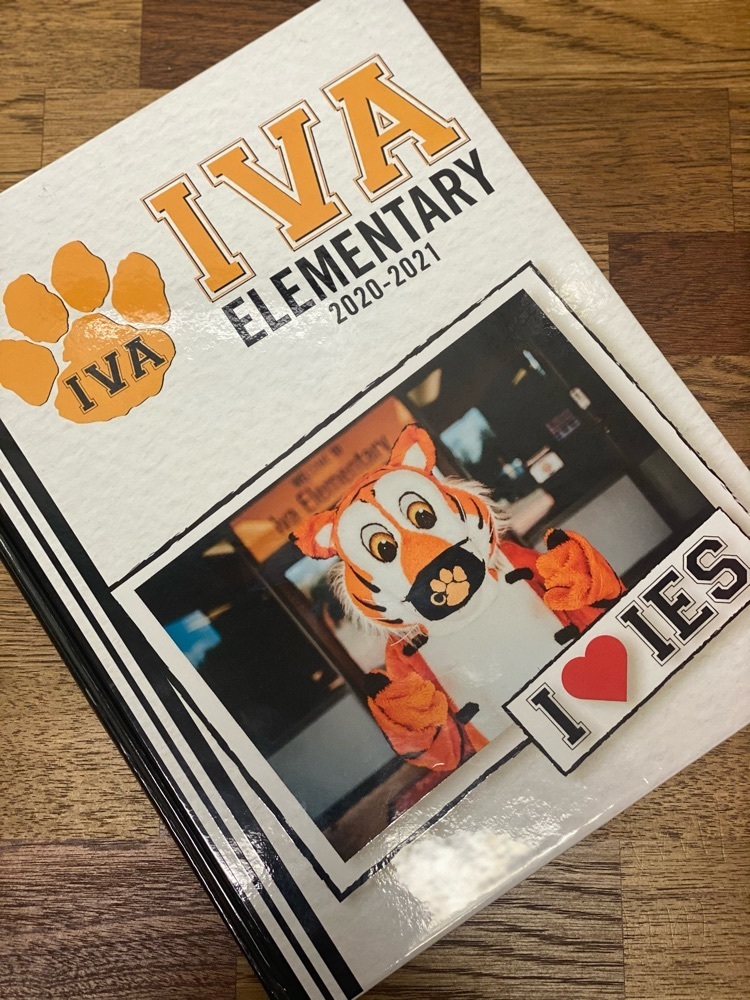 Good afternoon Iva Elementary School parents. The end of the year is drawing near and we have one last survey we need for you to complete. Please complete the survey linked below by June 1st. You will be asked to type in the school id# that is listed below before beginning the survey. Thank you so much for your support! We greatly appreciate you! Survey Link:
https://ed.sc.gov/surveys/parent-survey/
School ID#: 0403024
We hope you have a wonderful weekend!
Good afternoon parents and students! Friday, May 14th will be an e-Learning day for Anderson District Three. Students are expected to complete their e-Learning assignments in order to be counted present. Tomorrow, we will send home meals for Friday with every student. Please make sure you check your child's backpack so that the food does not get left in there over the weekend. Please feel free to reach out with any questions or concerns. Thank you!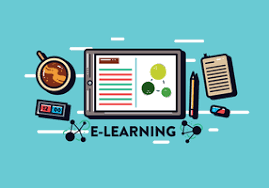 Last week, many of our students received a letter inviting them to our summer program. These letters need to be returned by tomorrow, May 12th with either a yes or no! If you have any questions, please feel free to call the school and ask to speak to Mrs. Dantzler at 864-348-6400. Thank you so much for your support. We are very excited to kick off this summer program in June!

Let's finish up those last few pages...all library books are due back to the IES Library by Friday, May 28!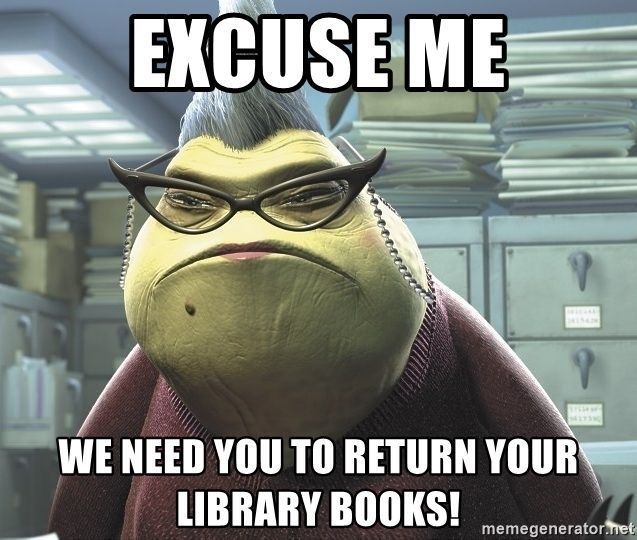 Happy Friday and Happy Mother's Day Weekend!