Update: We are excited to have the following dates set aside at Crescent High School for Pep Rallies this year: August 24th, Sept 7th, September 21-Homecoming, October 26-Senior night

The TIGER at midfield looks ready for tonight....ARE YOU?!?! Be there tonight to cheer on Crescent Tiger Football! Kickoff is at 7:30 vs. Blacksburg. GO TIGERS!
Attention CHS juniors. The PSAT will be administered on October 24th. The cost of taking the PSAT is $16.00. Juniors interested in taking the PSAT should see Mrs. Broadwell by September 10th.

Rise and shine Tiger Nation...... it's HOME FOOTBALL GAMEDAY! Tigers take on Blacksburg tonight at 7:30 in the first home game of the season. SEE YOU THERE!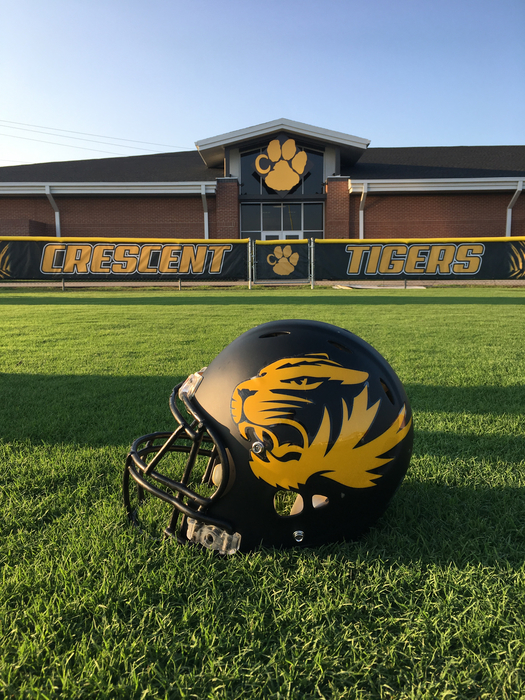 Crescent JV Football goes on the road and gets the win tonight at Blacksburg by a score of 42-36! CONGRATS JV Tigers!

CONGRATS  to Crescent Lady Tiger Volleyball! Opens the season with wins on the road vs. Westside and Wren. Proud of our Lady Tigers!

Tiger Fans.....ready to WEAR your Tiger Pride? Now you can go online and order your Tiger apparel for the upcoming school sports year! Go to the following link and check out some awesome Crescent Tiger Gear!
http://www.bsnteamsports.com/login/CRESF18
This team shop will open and available until September 4, so place your orders today. Even better, a portion of sales on this page will benefit the Crescent Athletic Program. Order today!

Crescent Tiger JV Football heads on the road to Blacksburg for their first game of the season on Thursday! Kickoff is at 7:00 pm. Tiger Fans....take note: the game will be played at Gaffney Middle School, 805 Fredrick Street, Gaffney, SC. Good Luck to our JV Tigers and JV Cheer Team!

Good Luck to Crescent Lady Tiger Volleyball as they officially open the 2018 regular season on the road tomorrow at Westside High School! Lady Tigers will take on both Westside and Wren....action starts at 5:30. COME OUT AND SUPPORT OUR LADY TIGERS!
Attention Tiger Fans: This Friday the Tigers will play at home at 7:30 pm. The student section will have a blackout. So make sure to show your school spirit by wearing all black to school and the game.

For those Tiger fans going to the JV Football game @ Blacksburg on Thursday, kickoff will be at 7:00 pm at Gaffney Middle School. Address is 805 Fredrick Street, Gaffney, SC. Please share with others who may be going. GO TIGERS!

CHS Student Government students continue the annual tradition of welcoming students into the building on the first day of school.
We are excited to start the 2018-2019 school year. We hope everyone has a great first day of school. See you soon!
The Crescent Show Team had a great day at the Crescent FFA Livestock Show! Emily Wilson was Champion 12-15 year old showman, Michaela Herring won Reserve Champion Simmental, Brent Erwin won Grand Champion Hereford, Nick Bowman won Reserve Champion Angus and Fifth Overall Female, and Hannah Wooten won Grand Champion Crossbred and Reserve Supreme Champion Overall Female! Super proud of all the hard work that these showmen put in with their calves. Their success is very deserving!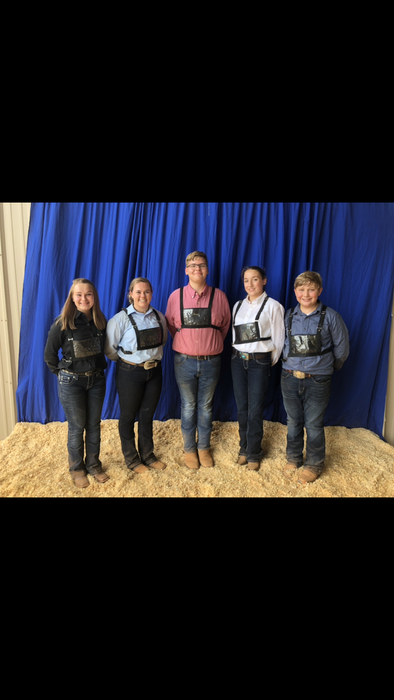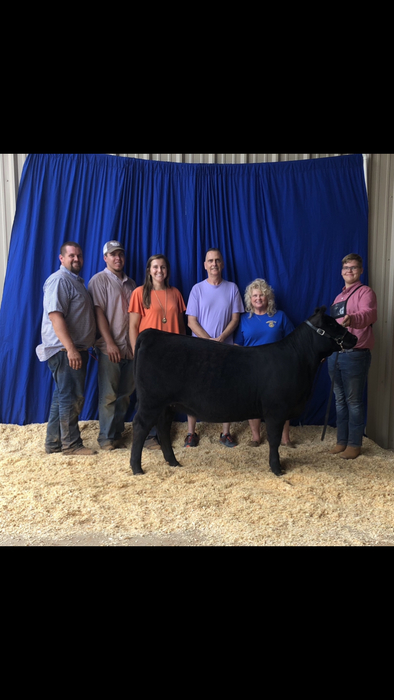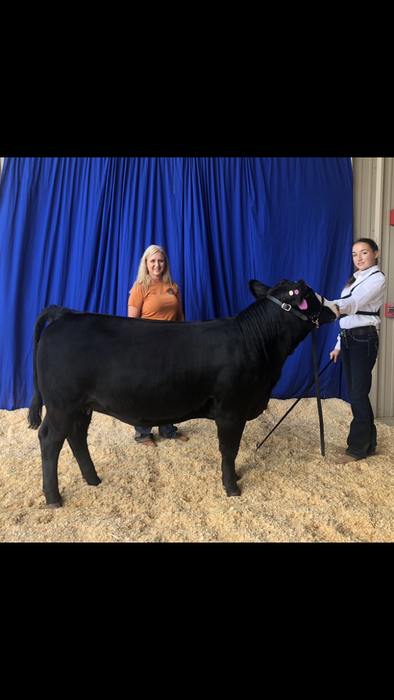 Tomorrow is the big day, our first day of school! Make sure you are at your bus stop on time. Sometimes buses run a few minutes behind on the first day of school as well. If you are dropping your child off, please arrive to your school on time. We will see you all in the morning!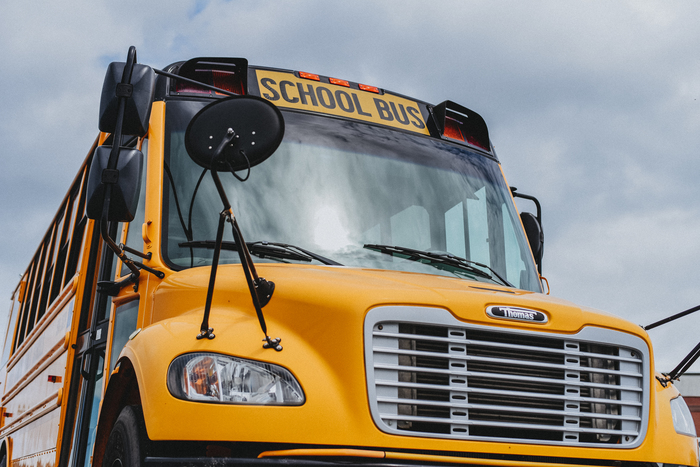 Congrats  to Crescent Lady Tiger Volleyball.....2018 Upstate Invitational Gold Bracket Champs! Great sportsmanship and effort all day by each team, coaches, and fans! CONGRATS  Lady Tigers!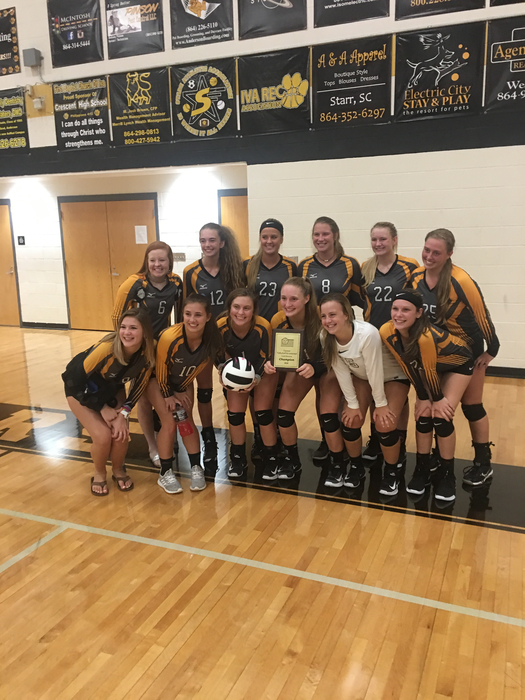 Crescent Lady Tiger Volleyball defeats Emerald in the first round of bracket play at the Upstate Volleyball Invitational at Crescent! Will play in the championship at 5:00 pm.....still time to get here!

Crescent Lady Tiger Volleyball wins their first two matches over Palmetto and Pendleton this am @ Crescent in the Upstate Volleyball Classic. Will play Walhalla at 1, and pool play will start after that. Still plenty of time to get out and cheer on our Lady Tigers today!

Crescent Tiger Football gets the season-opening 44-0 win over McCormick tonight! That's also career win #1 for Tiger Head Coach Sheldon Evans. Congrats! GREAT job tonight to Tiger Football, Cheer, Band, each Coach, and the many Tiger Fans who made the trip!!!

At the end of the first half, Crescent Tiger Football leads McCormick by a score of 20-0!