We are looking forward to seeing all 11th and 12th grade students during registration today. Registration will be held in the commons area at Crescent High School starting at 8 AM. We are looking forward to registering the Class of 2019 and 2020 today.

The future is here. Download our new A3 App to unlock all of the district's content. Complete with live information, important documents and much more!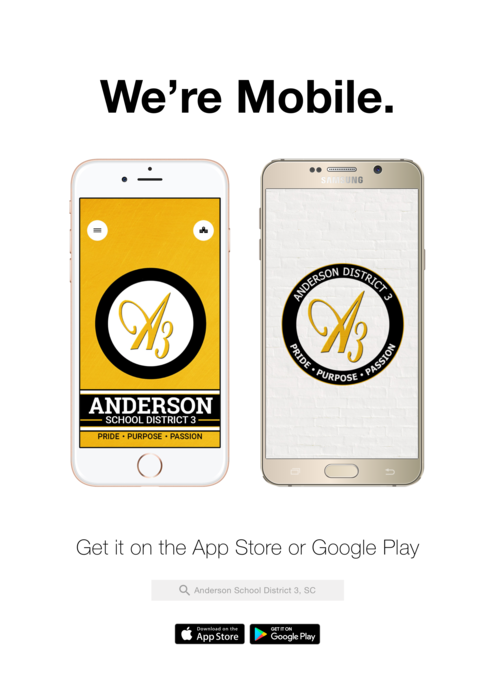 CHS excited to roll out Chromebooks with the opening of the school year. Each student will have a device to use in class as well as take home. There will be a $30 technology fee required as part of the registration fees. This fee will be collected during registration.

The 2018-19 Tigers/Cubs Sports season is just around the corner...get your all-sports pass today.... CRESCENT/SIMS SPORTS FANS!! 2018-19 All Sports Passes Available! This year fans can purchase an all-sports pass to watch our Tigers & Cubs play all year! Forms/more info available at the link below or in the Main Office at Crescent High.
https://drive.google.com/open?id=1HeY7poyjR2PAY8f4bcph-5AtEge0KPj9
Get your all-sports pass today!

Marching Band Director Tower and Field Goal Posts Installed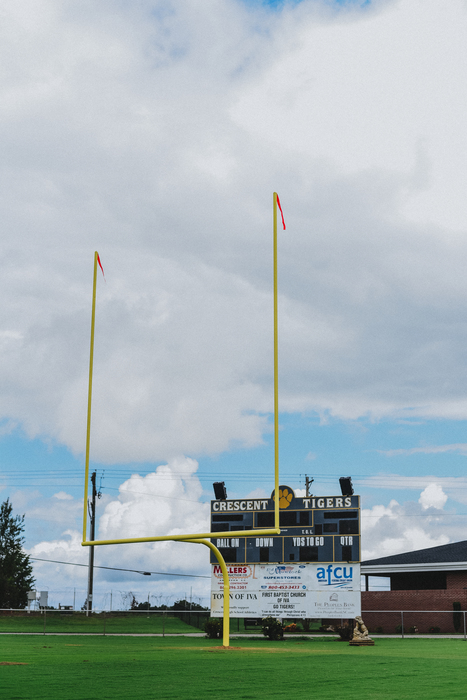 Crescent High School Registration Fees are as follows: 25-Registration, 5-Science/PE/Art, 10 Per Semester Parking, 8-Locker, 3-Foreign Language, 30-Chromebook. See Calendar for Registration Dates.
The supply list for CHS is listed under the documents section of the Crescent and Anderson School District 3 section on the A3 App. The list can also be found at
https://goo.gl/2jh9xj
Crescent High School Registration Fees are as follows: 25-Registration, 5-Science/PE/Art, 10 per semester-Parking, 8-Locker, 3-Foreign Language, 30-Chromebook. See calendar for registration dates.
Virtual school exams will take place on July 31 at 2 PM in the media center. Students completing virtual school classes this summer should plan to complete the required exam(s) during this time.

Crescent Lady Tiger Volleyball is ONE MONTH AWAY! Tigers will begin the season at home as they host the Upstate Volleyball Classic on August 18. Come spend that day cheering on our Lady Tigers! Regular season begins August 23 at Westside. It's almost time! GO TIGERS!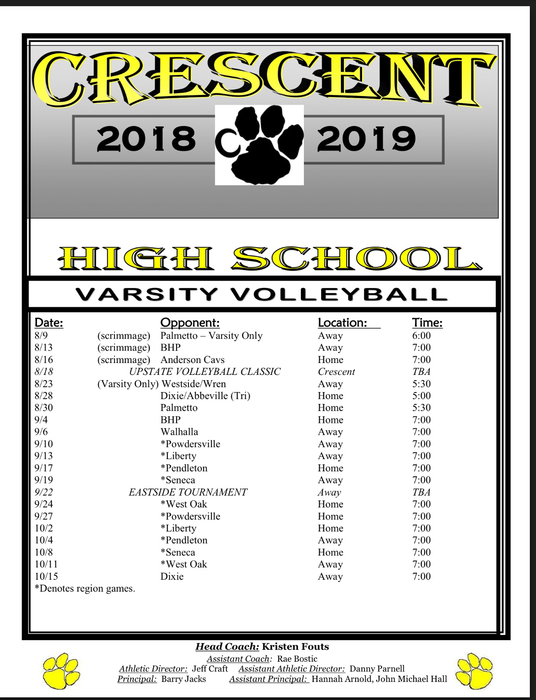 Those completing AP US History Summer Packets that do not have access to the article titled "The Colombian Exchange" by J.R. McNeill may view here:
http://bit.ly/2mkF7RG
(class code: 601a1v7)

It's time to nominate a former Crescent or New Deal Sports great for this year's 2018-19 Crescent/New Deal Athletic Hall of Fame Class! Nomination forms are due August 31 and can be found on the Crescent website under ATHLETICS:. Nominate someone today!


Crescent's FBLA enjoys an Orioles game at the National Competition in Baltimore.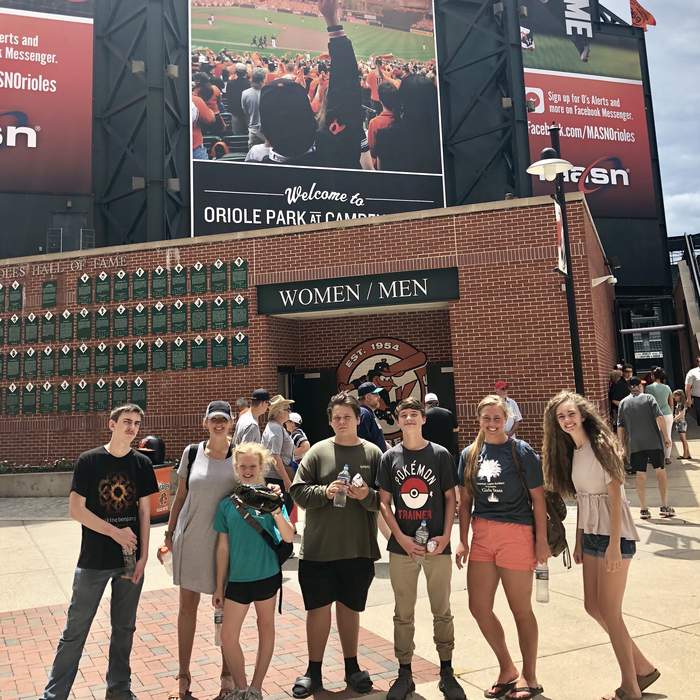 Crescent High School currently has the following coaching positions available for the 2018-19 school year: * Head Varsity Boys Soccer Coach * Assistant Boys Soccer Coach * Head Boys Golf Coach * Football Assistant Defensive Position Coach - all defensive positions will be considered A Teaching position in Business Education is currently available as well. Interested persons should send cover letter and resume to Athletic Director Jeff Craft at
craftj@acsd3.org

Crescent Tiger Football!!!!! 2018 Schedule is here!
College Board will publish results of AP exams on July 6th, 4 p.m. Eastern Standard Time. This is when instructors will receive results, students will receive them at a later date.
Someone from the CHS Guidance Department will be available from 830am-130pm on the following dates: June 19 & 27, July 2, 16, 17, 18, 19, & 20th.
What a great year!