Parents: Teachers are using Rooms (through the Anderson 3 App) to communicate with you. If you have not yet activated your Rooms account and need assistance, please email
info@acsd3.org
or call our district office at 864-348-6196. Also, please ensure that your A3 App is up to date! 📱Download the A3 App:
https://linktr.ee/Anderson3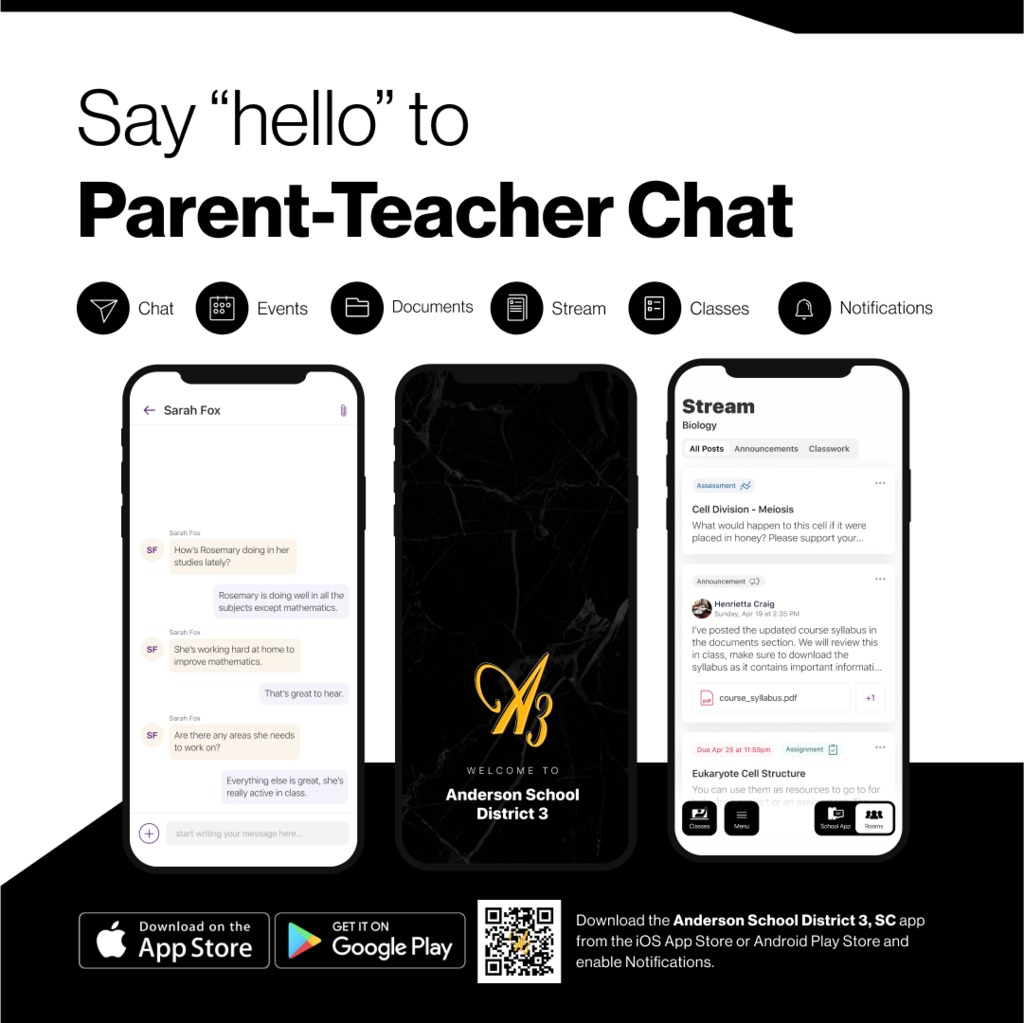 Mrs. Bowen's 2nd Block and some of Mrs. Simpson's students are working with Mj Ghrist, a Health Educator from Clemson, to learn about MyPlate and well-balanced meals. Today, they made apple nachos! 🍎🍫😋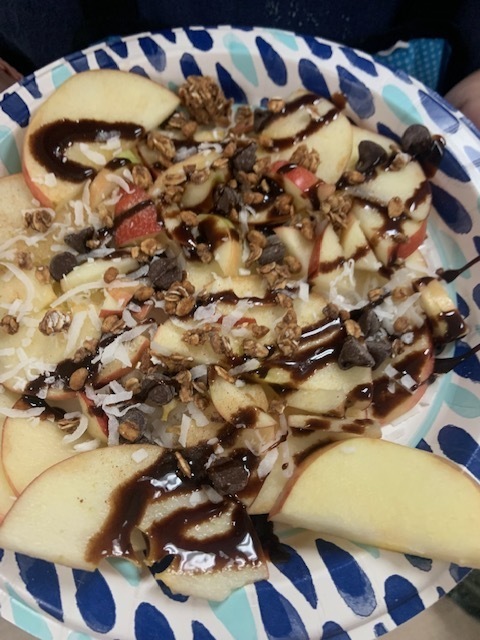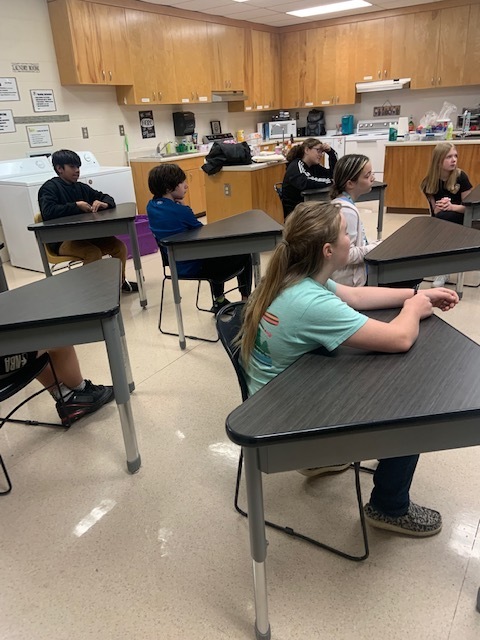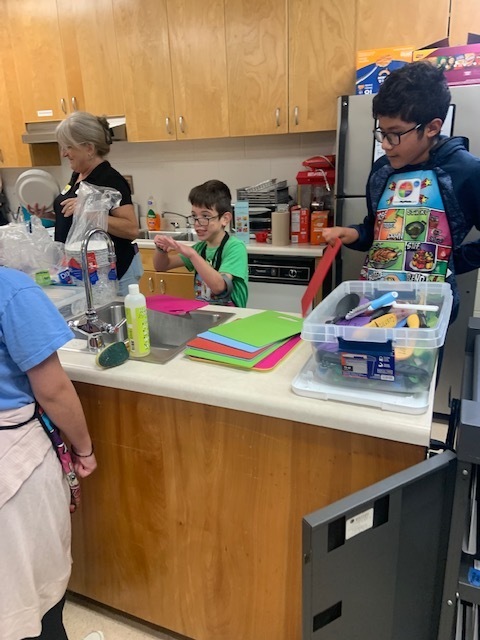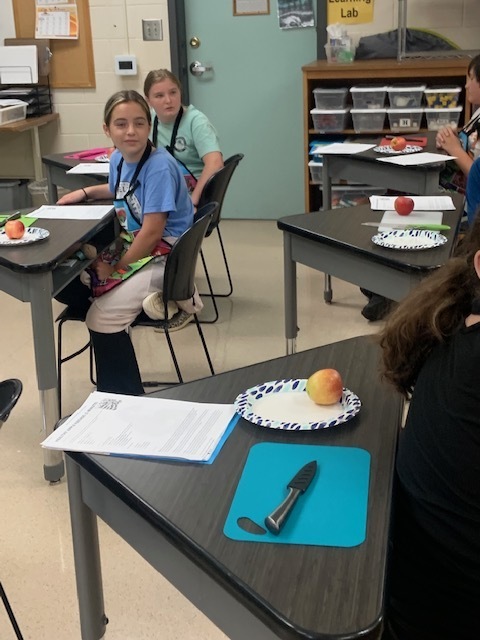 Attention 8th Grade Parents: Any 8th-grade student currently enrolled in Honors English I or Honors Algebra I will take the PSAT as part of the SC Junior Scholars Program. The test will be administered here at SIMS on Wednesday, October 18th starting at 8:30 am through 11:30 am. Please be mindful of this date as you are planning ahead for your student, as this test will NOT have a standard make-up date. If you have any questions or concerns regarding this date or have an unforeseen circumstance arise please call Mrs. Farr at 864-352-6146 to discuss testing options.

7th graders are learning about muscle fatigue in Science! These students from Mrs. Meredith's class are seen timing and charting how long their muscles could withstand fatigue. 💪🏽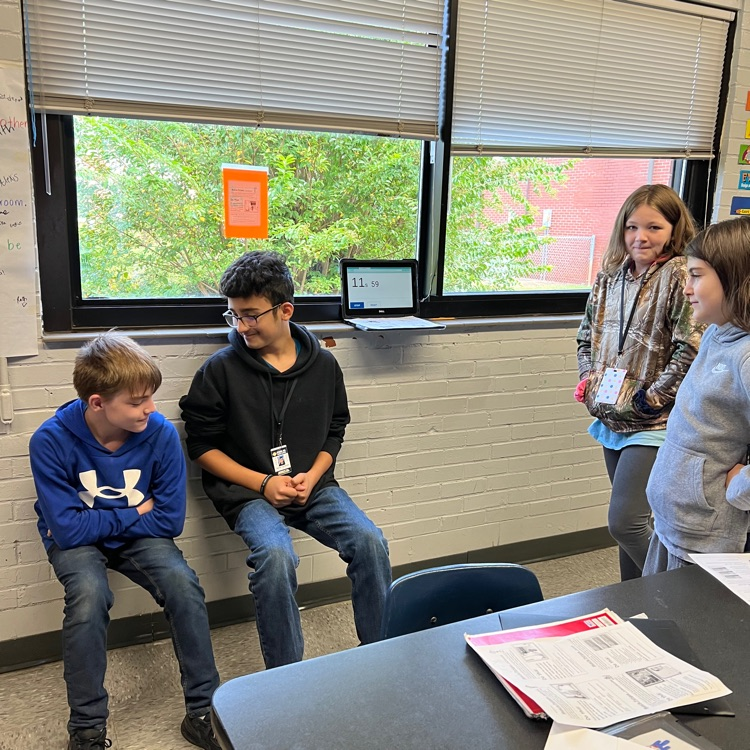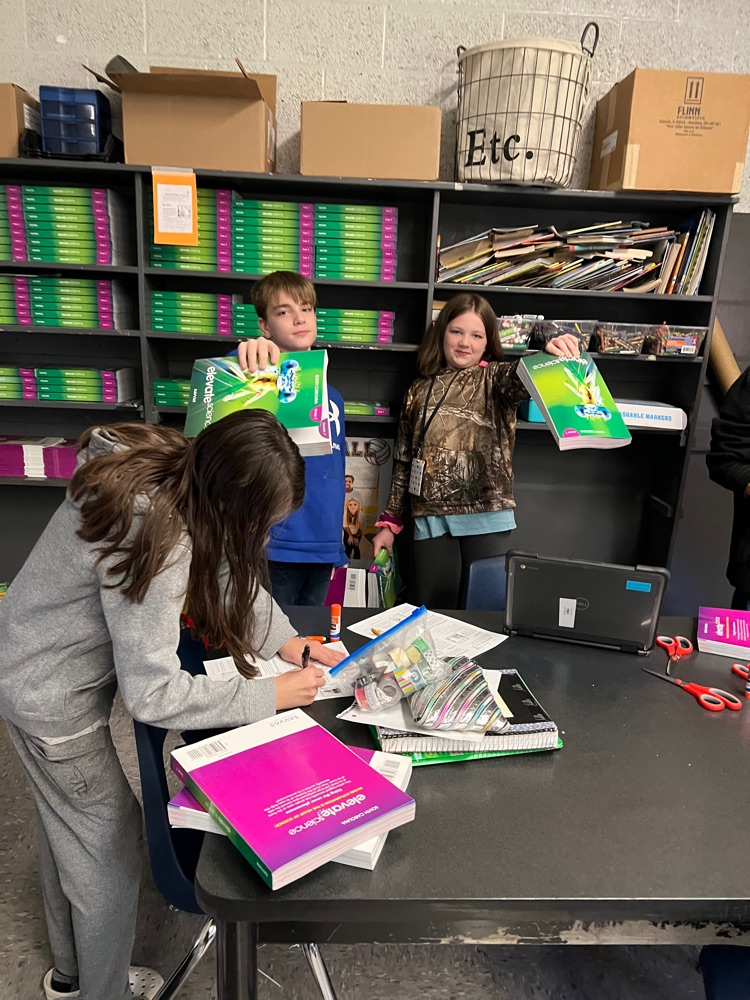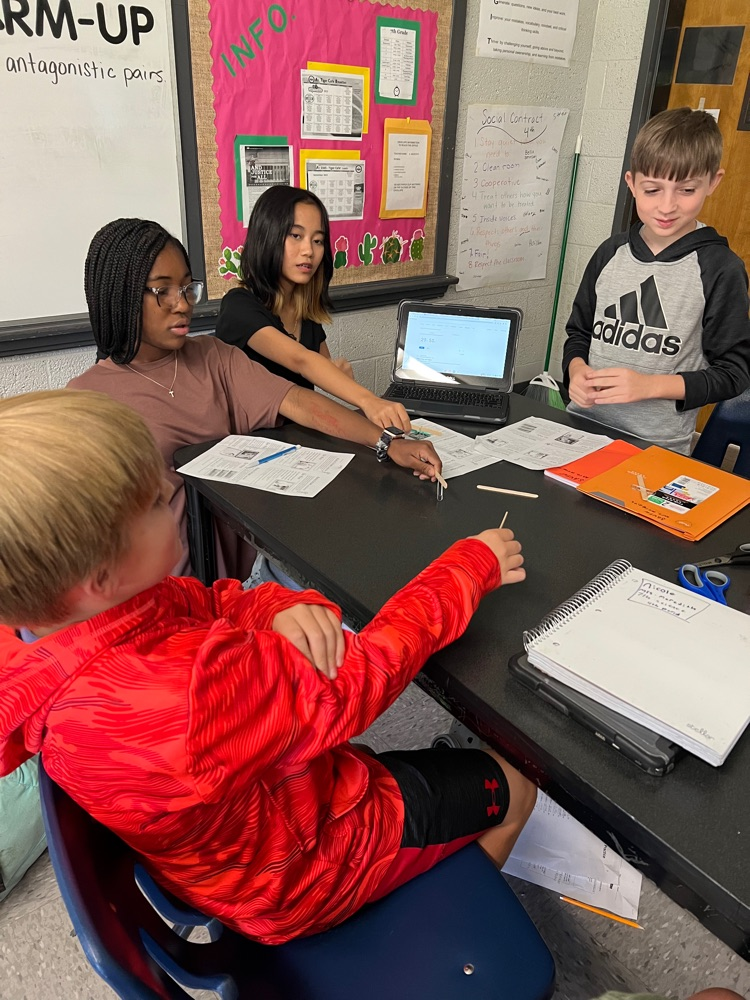 Mr. Dylan McCullough, our Chief Communications Officer, taught photography composition basics to our yearbook enrichment class today. Students were then tasked with practicing what they learned. They did a great job! Thank you, Mr. McCullough! 📸🍁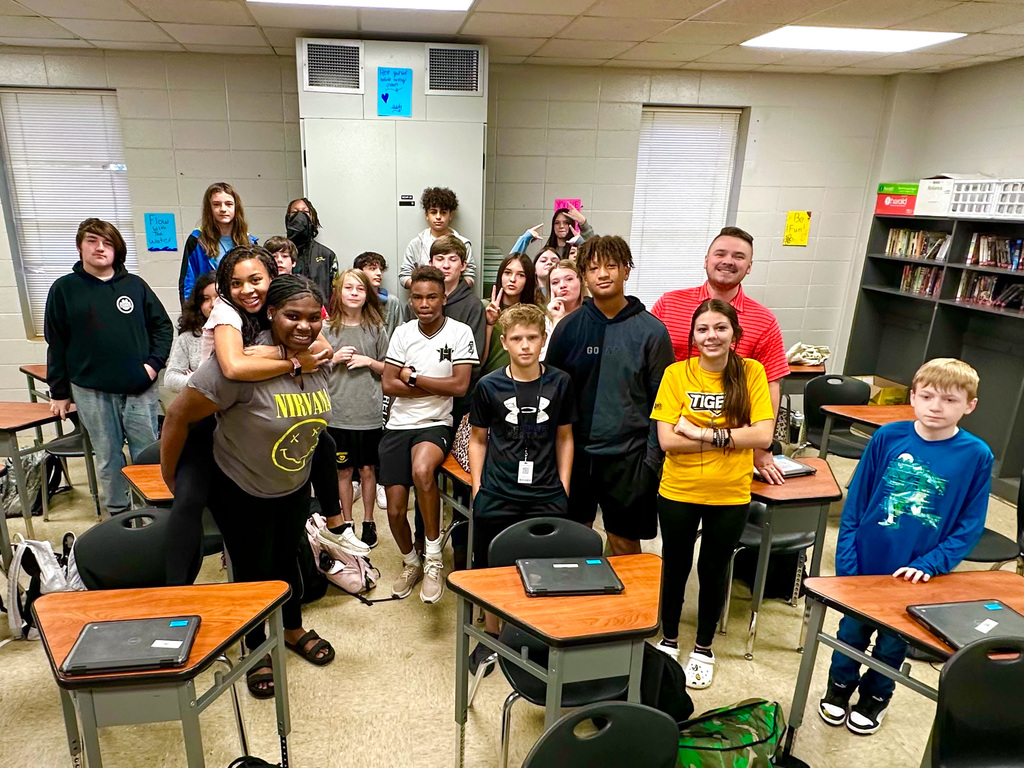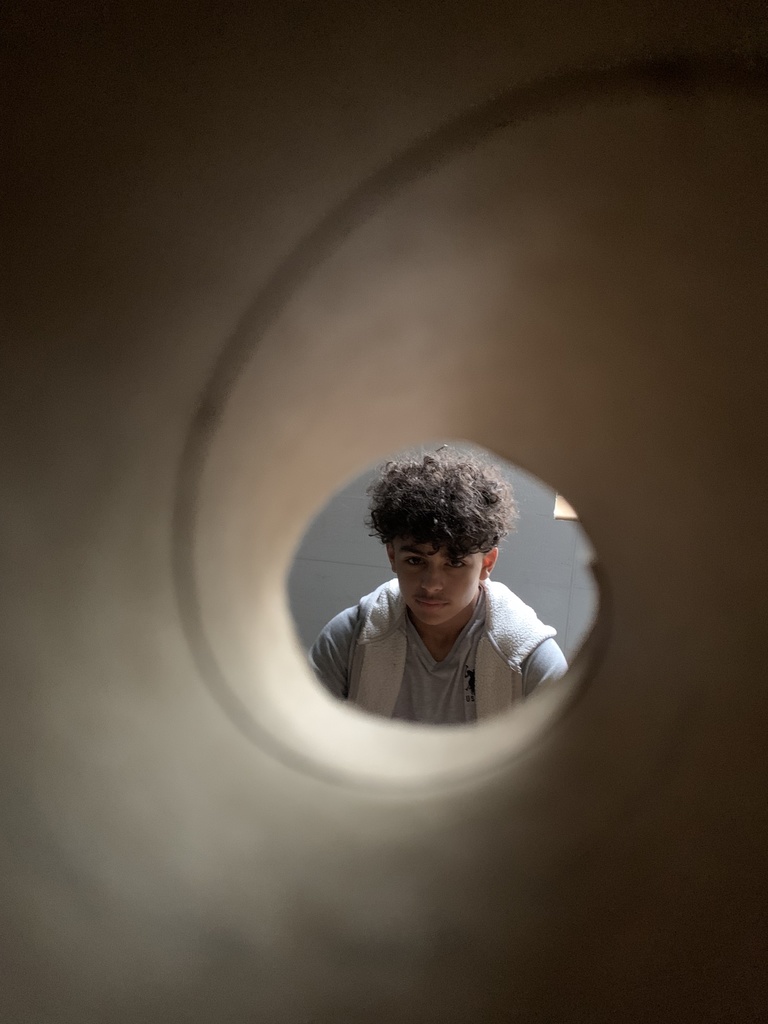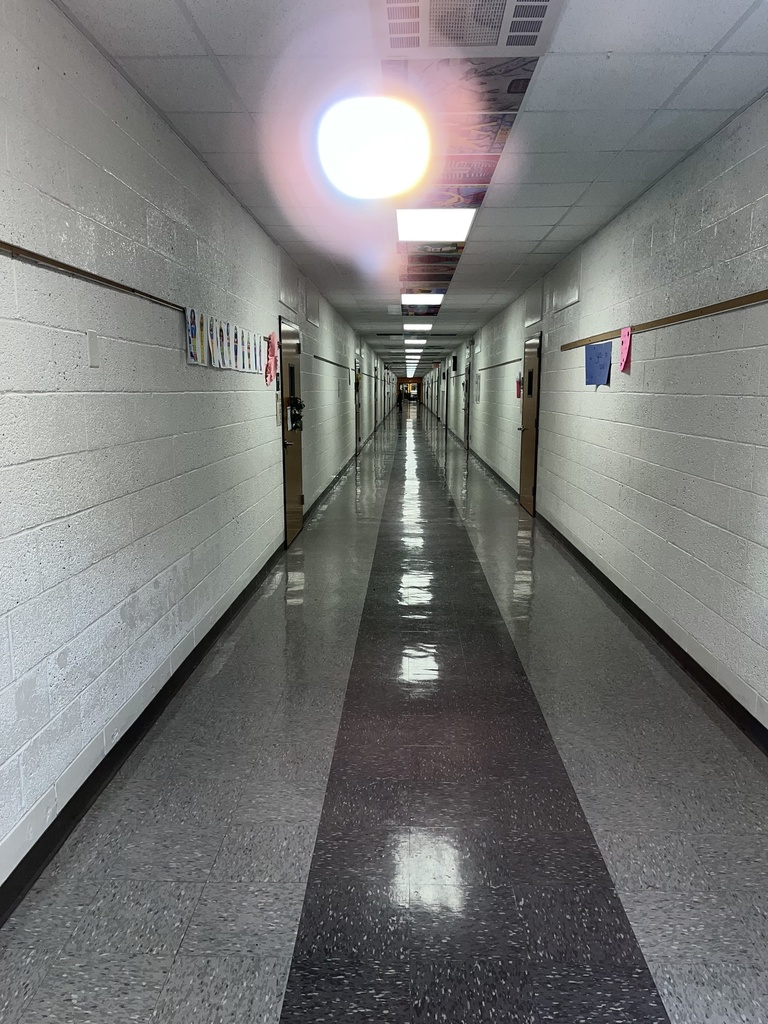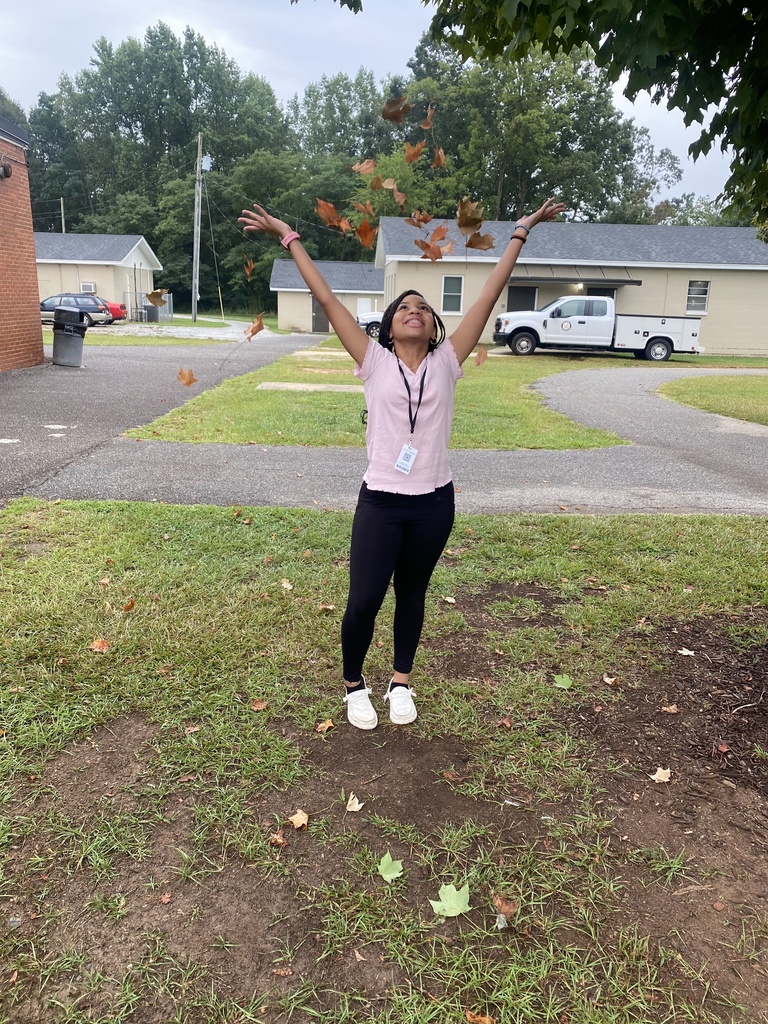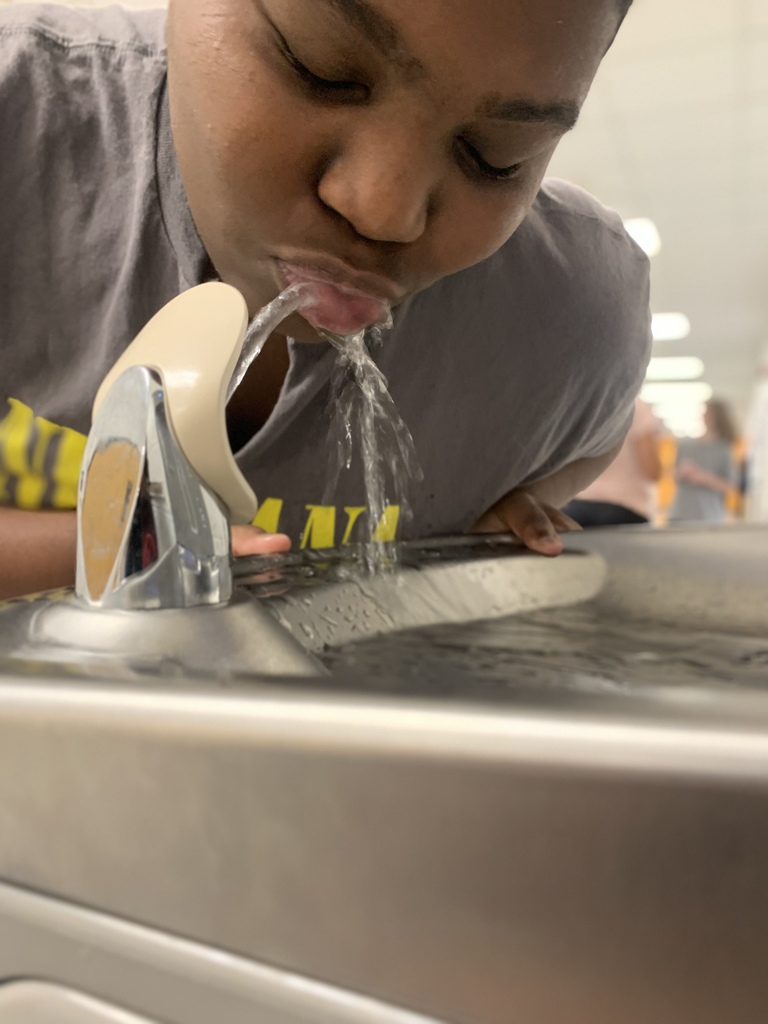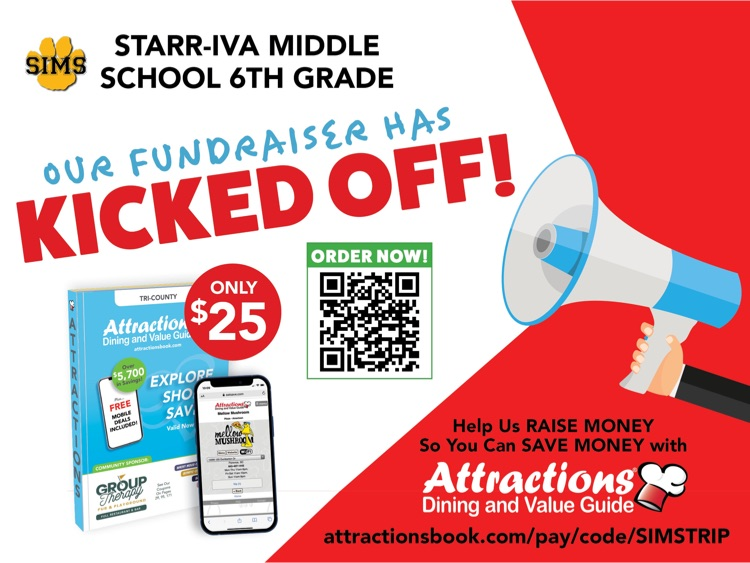 You are Invited to Anderson Institute of Technology's Middle School STEAM night on October 3rd from 5:30 to 7:30 PM. Join them for an interactive and engaging night of information on what AIT offers! ⚙️👨🏽‍🔬🚘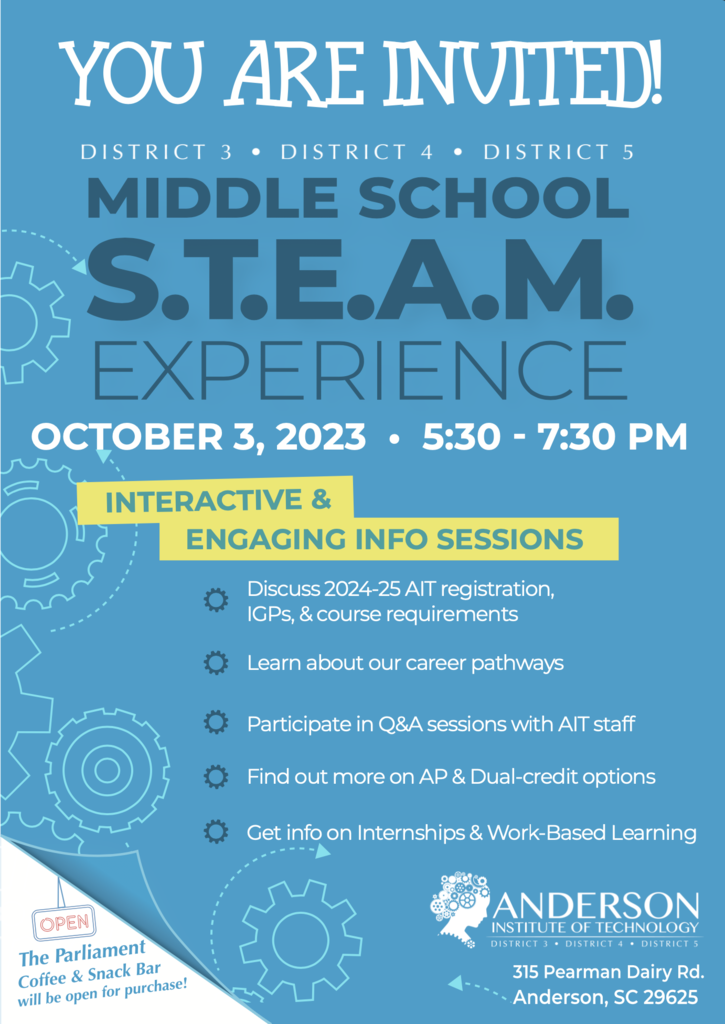 Starr-Iva CTeam Volleyball gets a split at Powdersville, falling to their 7th grade team, but bouncing back with the WIN over the 8th-grade squad….GO TIGERS! 🏐🐯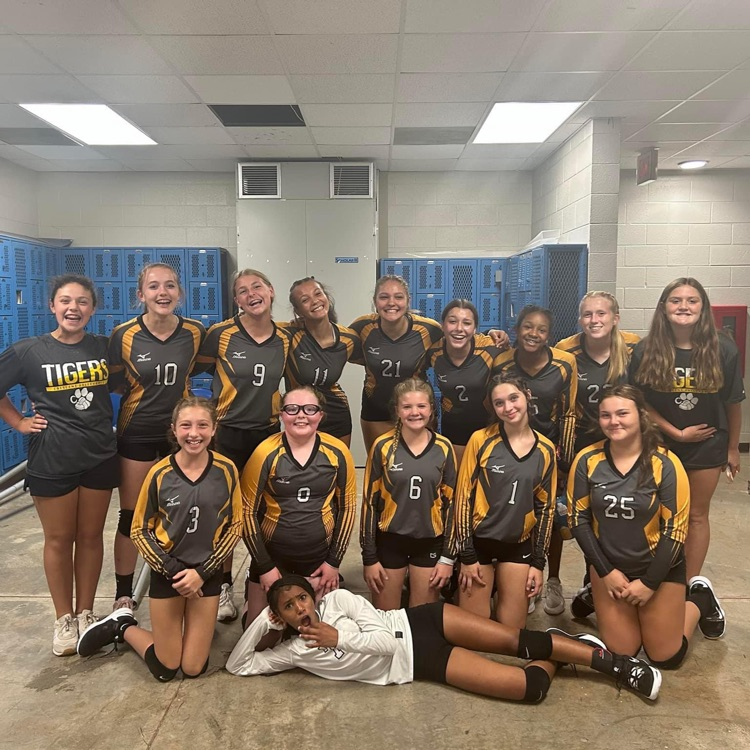 Our SIMS teachers are working collaboratively across content areas to improve student literacy through intentional instructional strategies surrounding vocabulary, word parts, and extended writing responses. Check out our amazing students using these strategies during math class and related arts this week. Go, Tigers! #pr3mier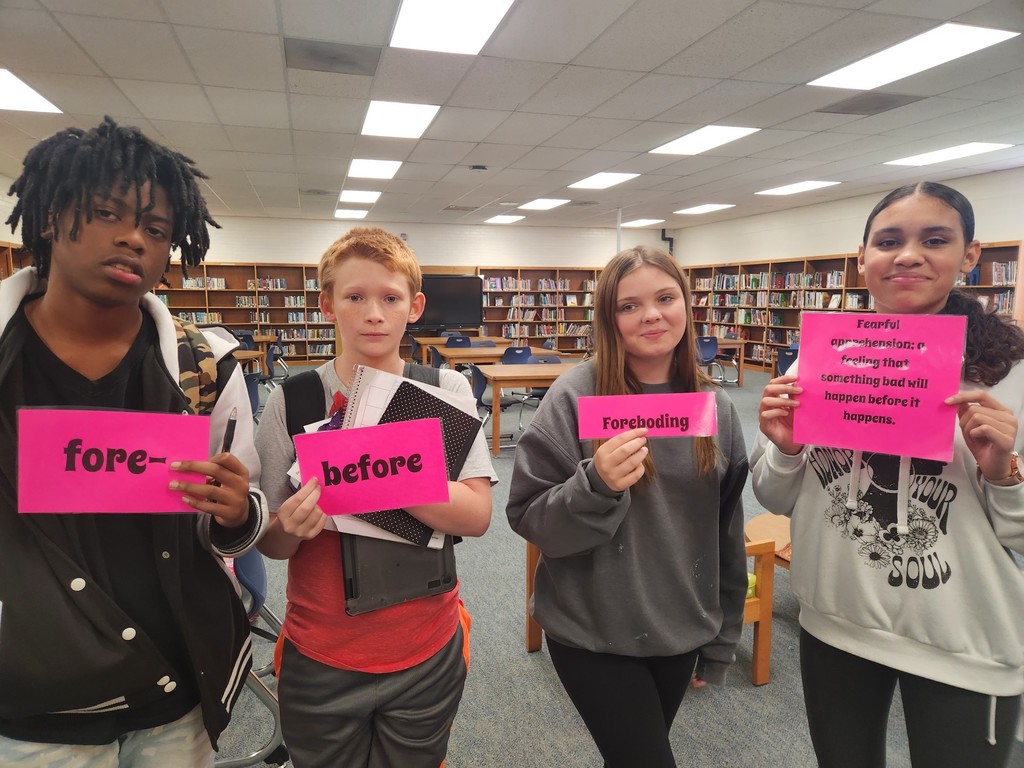 There was loads of learning taking place at SIMS today, and our teachers were model students during PLC as they collaborated and engaged in conversations and activities to promote student growth through intentional and focused instructional strategies. We are also super excited about the unique opportunity we have to participate in "Instructional Walks" this year and learn from our colleagues. We can't wait to see our students and staff shine as teachers refine their craft by "trying on" strategies, protocols, and management techniques that they have observed in other classrooms throughout our building! 🐅 #refine #pr3mier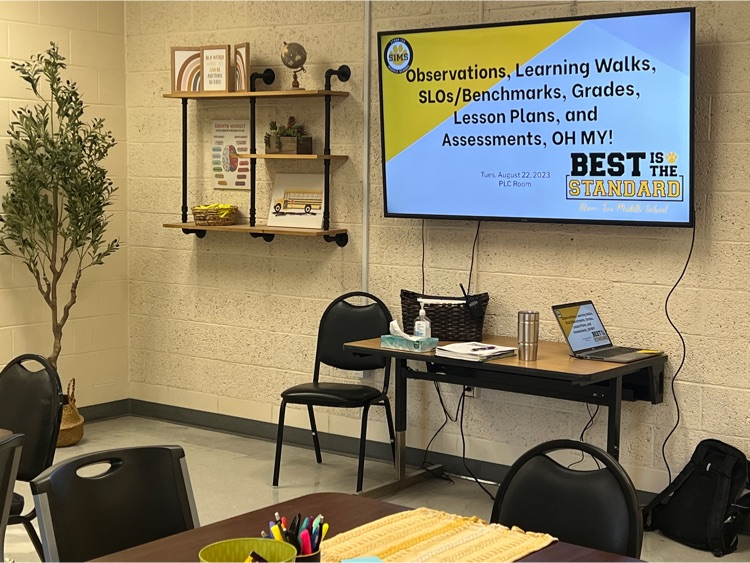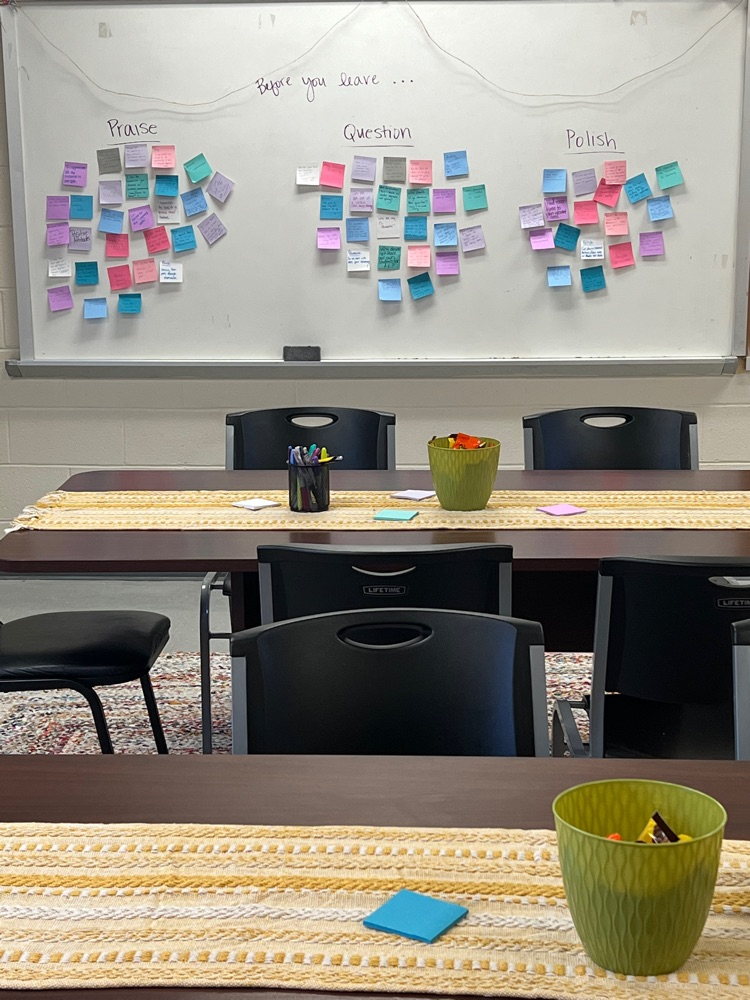 SIMS Families - Please read the following reminder from our athletic department concerning athletic events in A3. We greatly appreciate your help with this policy.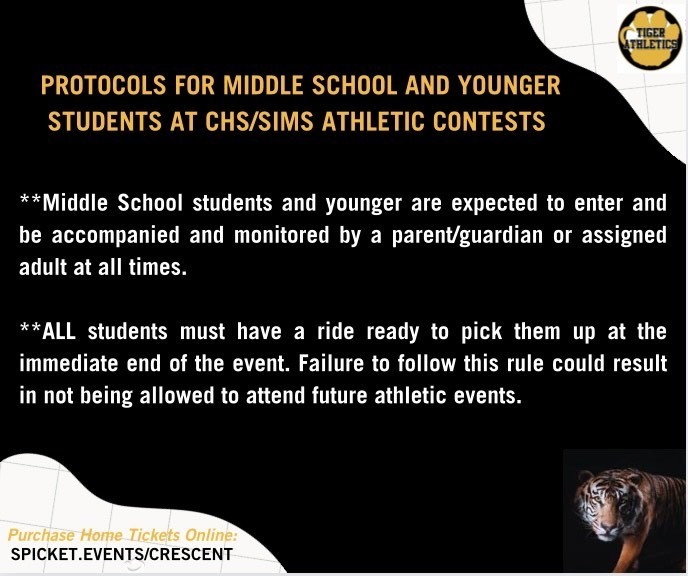 Thank you to Christi Upton and Riann Chapman, our SIMS Mental Health Counselors from the Department of Mental Health, for preparing an amazing "Healthy Habits" Assembly for all of our students today. Students learned about the importance of resiliency: how to anchor ourselves with meaningful work, purpose, and people. We also learned how to take better care of ourselves by focusing on the Five Pillars of Mental Health: positive community, quality and quantity of sleep (without screens/devices), every day exercise, and spending time outside, along with a healthy diet. Thank you to Mrs. Upton for engaging students today and teaching them how to "Bounce Back!" We look forward to more partnerships and learning opportunities this year and in the future. Go, Tigers!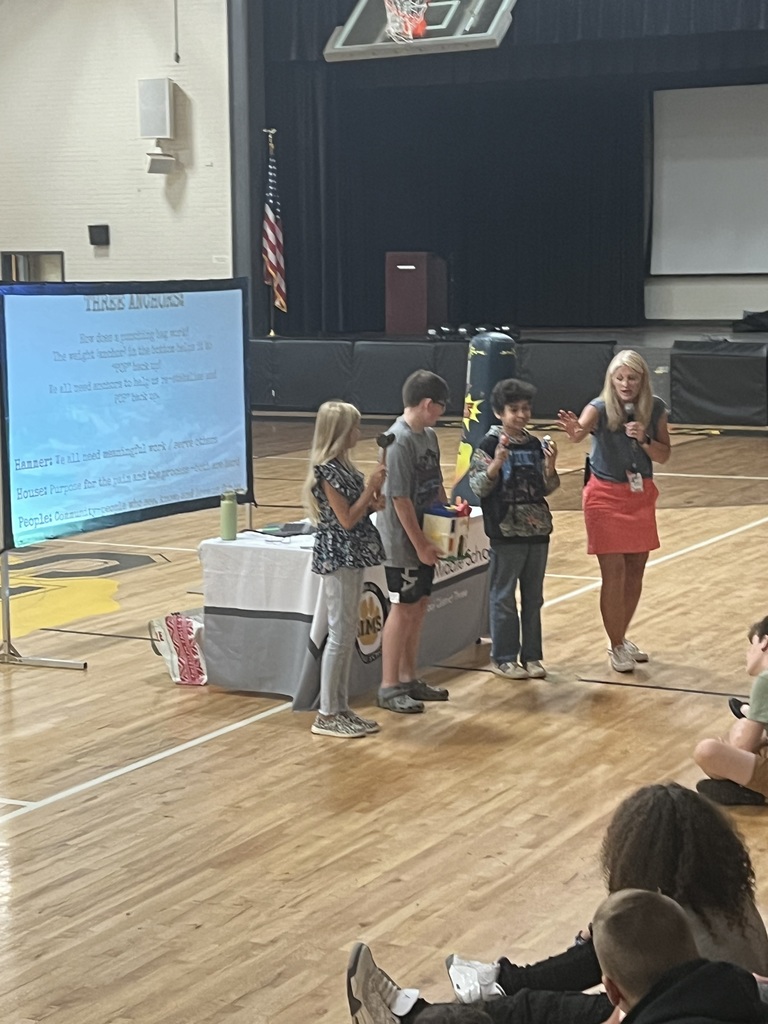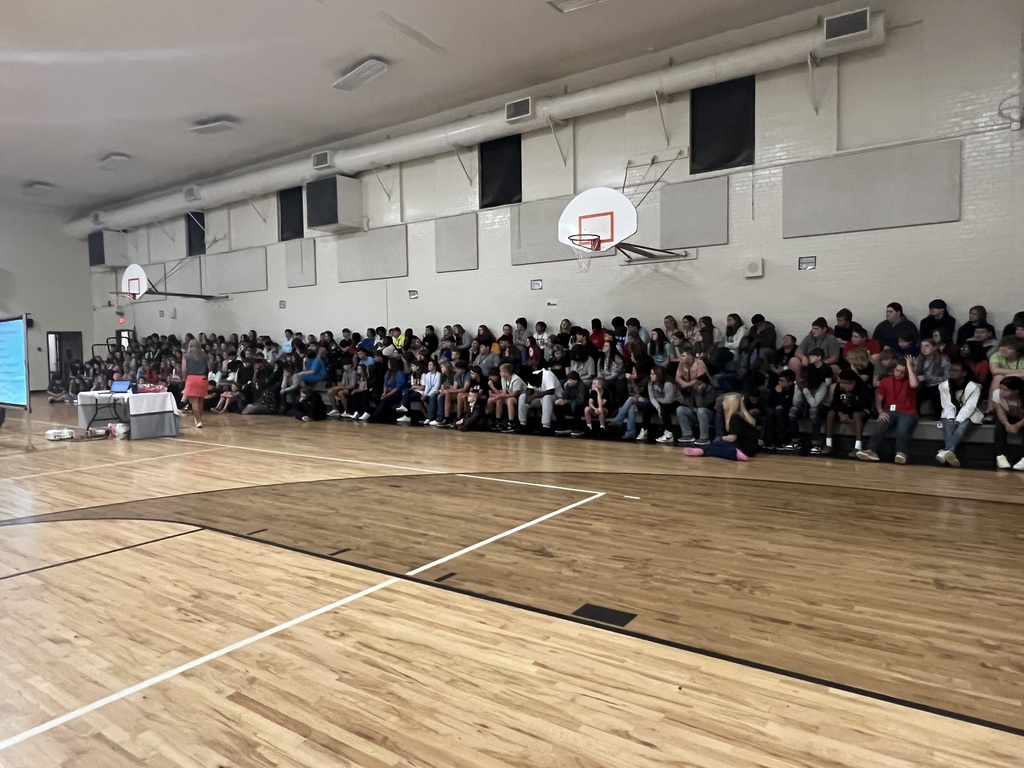 Take a look at our week ahead! We have a lot of important events upcoming at SIMS next week. Go Tigers!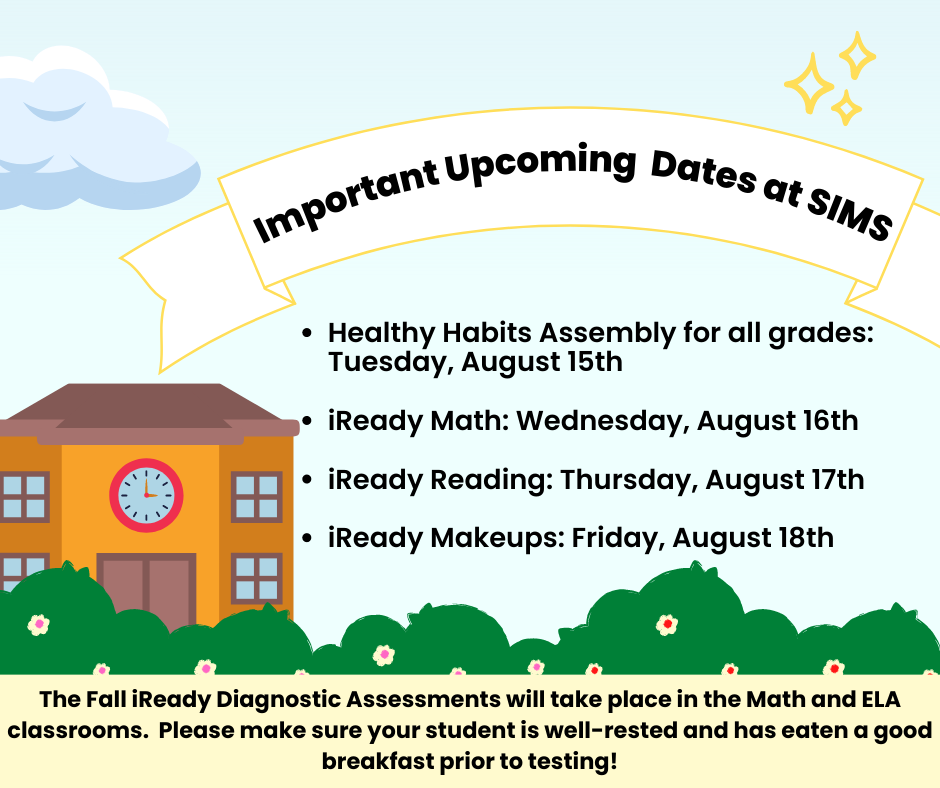 Bienvenida, Senora Jenny Gaillard! 🍎🇨🇴 Senora Gaillard has joined our #A3TeachingTeam as a Spanish Teacher at Crescent High School. Jenny is from Colombia - South America, where she was a Spanish teacher for 18 years. She moved to the United States 10 years ago, married, and became an American Citizen. Jenny joined our staff mid-year last year, so this is her first full school year. We are excited to have Senora Jenny in Anderson 3! 💛

🏐 2023 Starr Rec Volleyball Registration! 🏐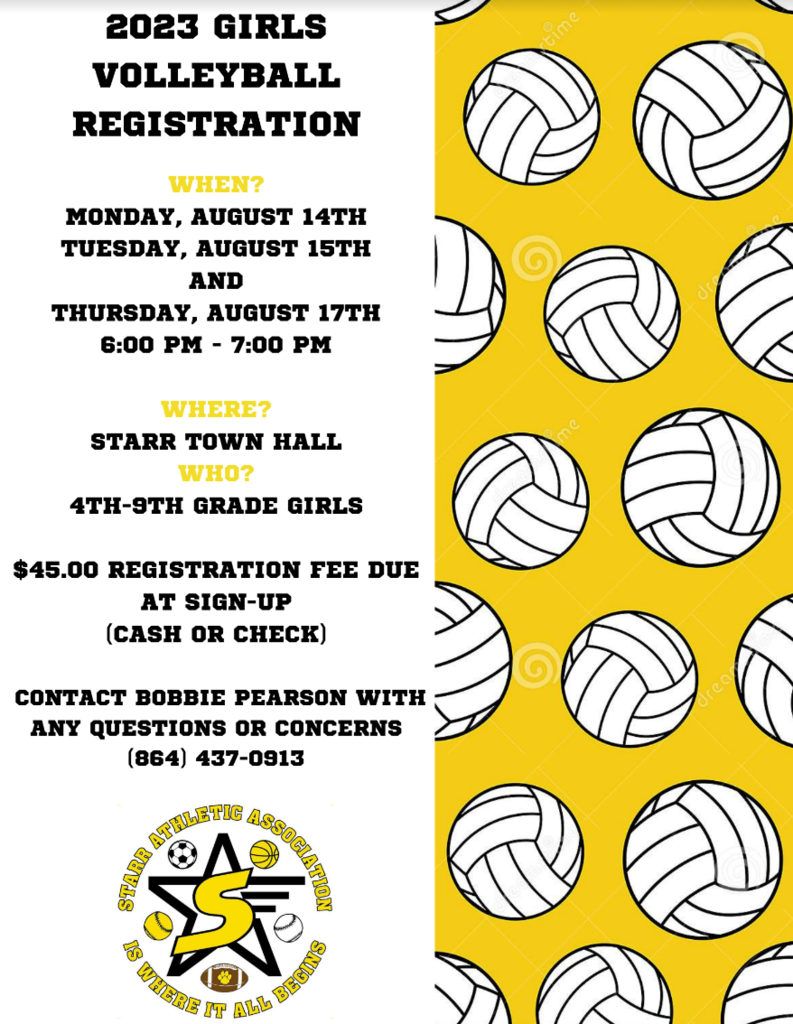 Thank you for a wonderful first day at SIMS. If you have not completed online registration in the parent portal we ask that you update that as soon as possible. This will ensure that all email addresses, contacts, phone numbers, and other important student information is correct. Please call the school if need any assistance.

Say "hello" to parent-teacher chat and classroom announcements in the Anderson SD 3 app! With the addition of Rooms, our district app keeps getting better. Parents/ guardians be sure to check your email tomorrow, August 3rd, with instructions to sign up and access new features.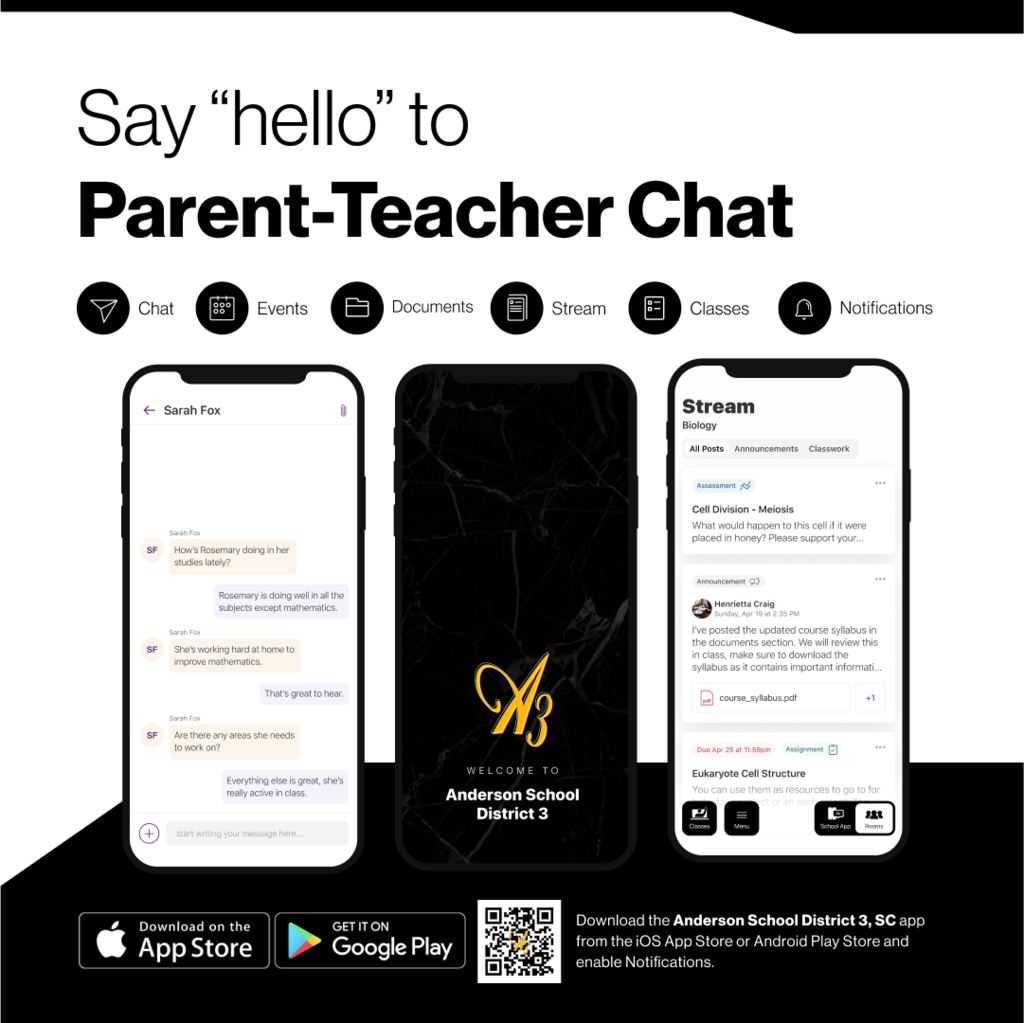 This is a friendly reminder that Tiger Camp for rising 6th graders is tomorrow, Tuesday, July 25th from 9-11 am in the SIMS gymnasium. In order for students to receive their schedules tomorrow online registration must be completed and fees must be paid. To prevent waiting you may go ahead and pay fees online or call SIMS today and pay over the phone. Please bring the receipt of payment with you (paper or digital copy). If you have any additional questions regarding registration/fees please call SIMS at 352-6146. We are happy to help!

The Crescent Anglers are kicking off their new season! 🎣🚤🐟 See the graphic below for more information on their first meeting!