CONGRATS to SIMS Boys Basketball - victorious over Dacusville tonight to move to 4-1! Also PROUD of our SIMS Girls. Lost a close one, but better every game. Proud of many of them for stepping up, representing their school, and trying something new!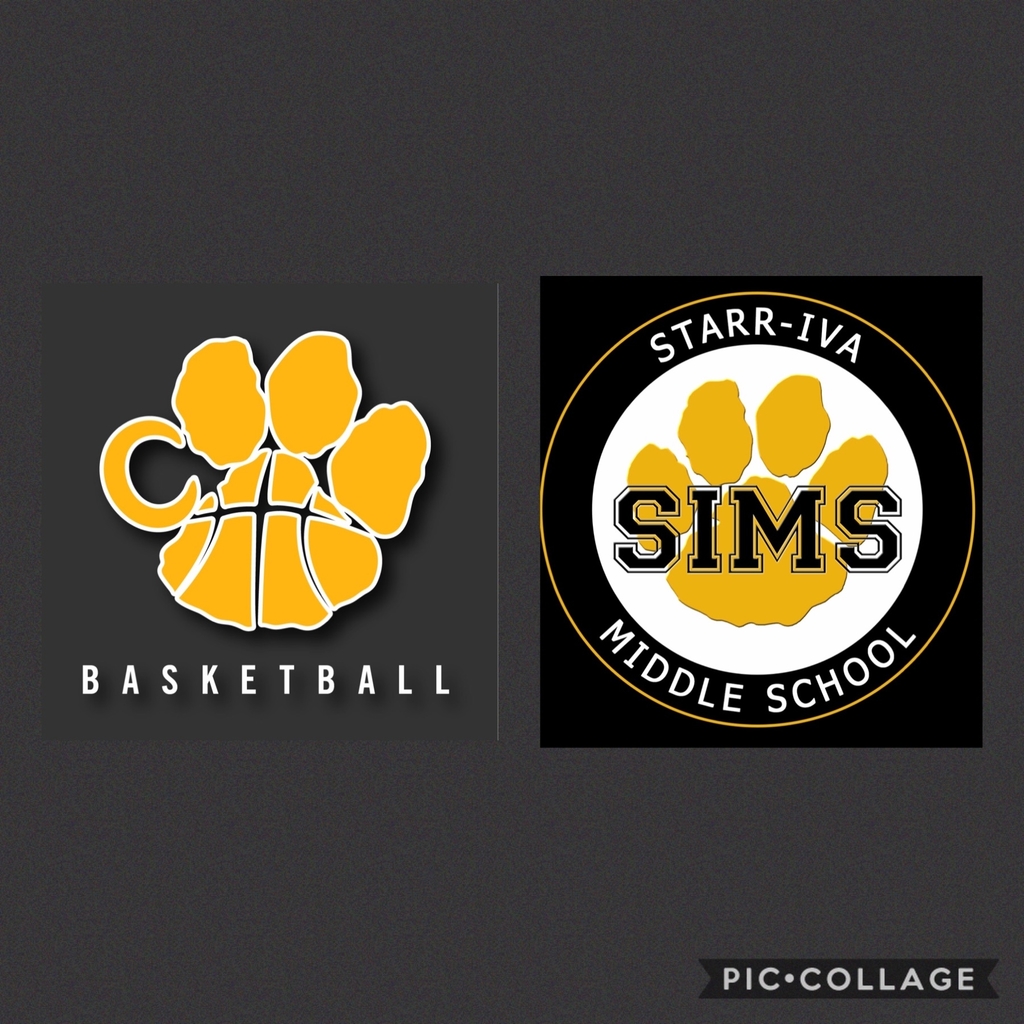 Friendly Reminder for Virtual Students- SIMS will operate on a different schedule tomorrow (12/15) and Wednesday (12/16) for MAP Testing. The schedule for each grade level can be viewed below. We ask that all virtual students arrive at school for testing by 8am and have a ride to pick them up in the car-rider line at 10:30am.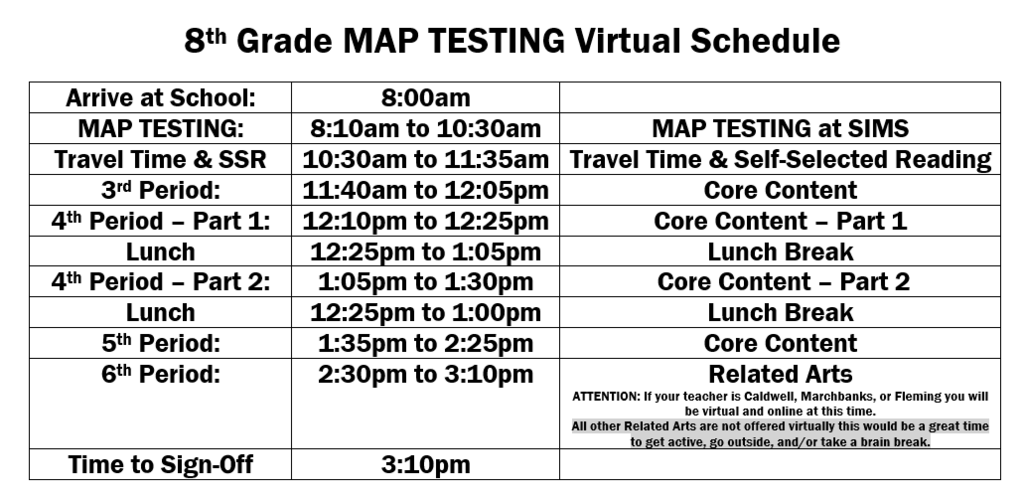 ATTENTION SIMS VIRTUAL STUDENTS - If you are interested in returning to face-to-face instruction now is the time to make the request. Please call the school during normal school hours at 864-352-6146 and ask to speak to an administrator or a guidance counselor. We will be happy to help you from there.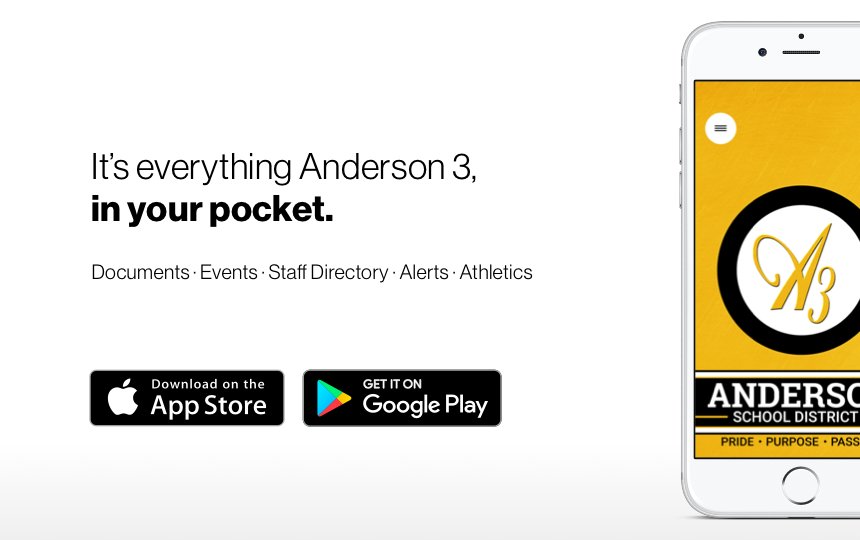 DHEC will hold a community wide, drive through flu vaccine clinic at Starr Elementary on December 15 from 3:00 PM to 5:00 PM and at Flat Rock Elementary on December 17 from 3:00 PM to 5:00 PM. The vaccine, including "flu mist" nasal spray will be available for children and adults. Anyone in the community may participate. Please wear a mask and bring proof of insurance.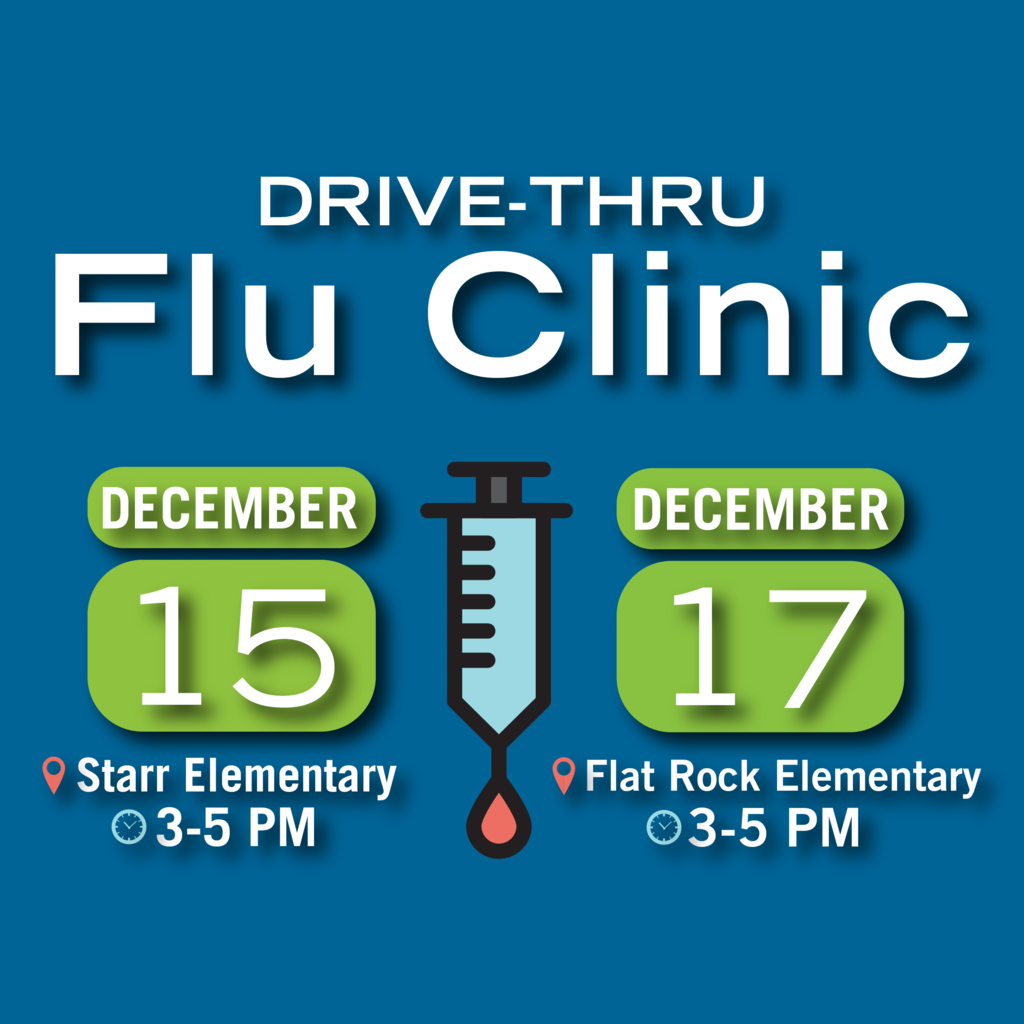 Please be reminded that breakfast and lunch will be sent home with students today and tomorrow. Beverages and other items may need refrigeration. Please call your student(s) school if you have any questions!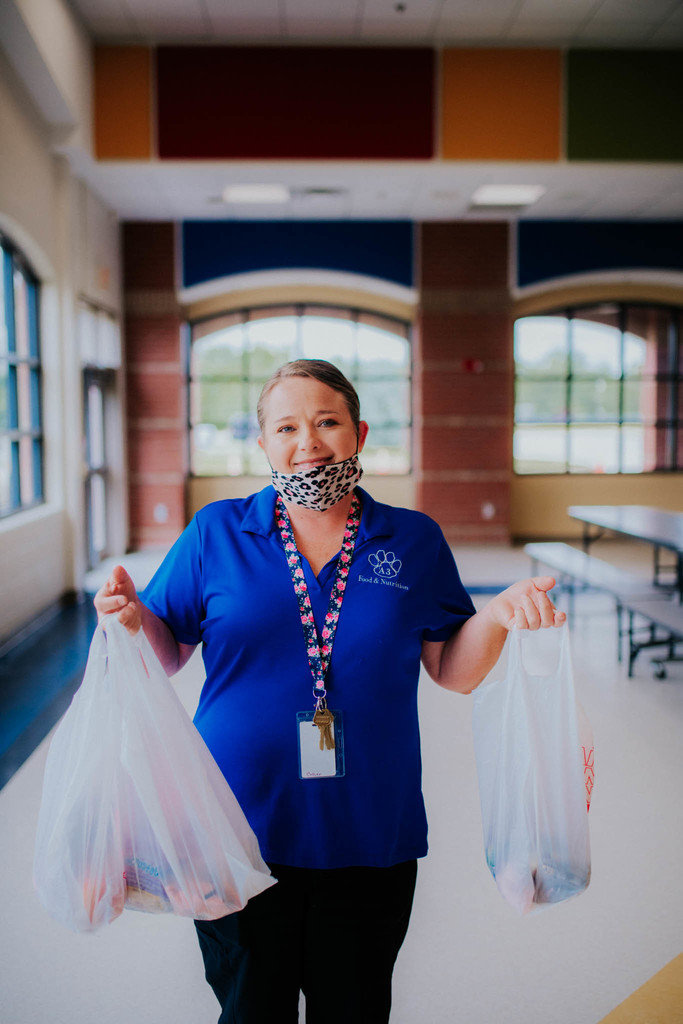 Starr-Iva Middle will have hat day tomorrow for $1.00. All proceeds will go towards Angel Tree.
SIMS will be having Hat Day tomorrow to fundraise for Angel Tree. Students can pay $1.00 to wear a hat of their choice including their wearing their hoodie.

Starr Athletic Association is holding Basketball Sign-Ups for the 2020-2021 Season. Contact Aaron Bruce (864) 760-7818 for more information.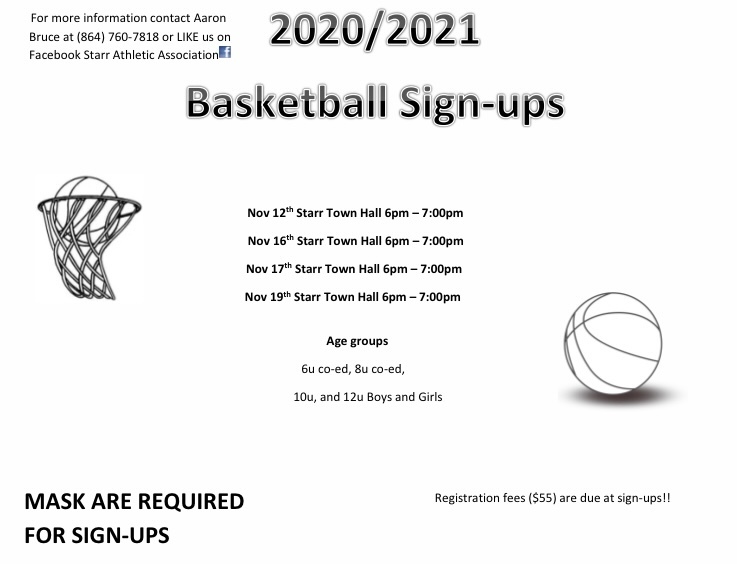 STARR-IVA TIGERS FOOTBALL!! For the second year in a row, the SIMS Tigers complete a PERFECT season with a very solid victory over a strong Belton Middle Warriors team tonight! TIGER PROUD of our coaches and players! Always GREAT to be a Tiger! #UNDEFEATED
Monday, November 2nd, is an eLearning Day for Anderson 3 Students. Virtual and Face-to-face students will have an eLearning day. Teachers will hold office hours from 9-10:30 AM & 1:30-3:00 PM. If you need technical assistance, contact
eLearning@acsd3.org
or (864) 305-5010.
Monday: Role Reversal Day 😎😂 Has the staff had more fun than the students? 🤔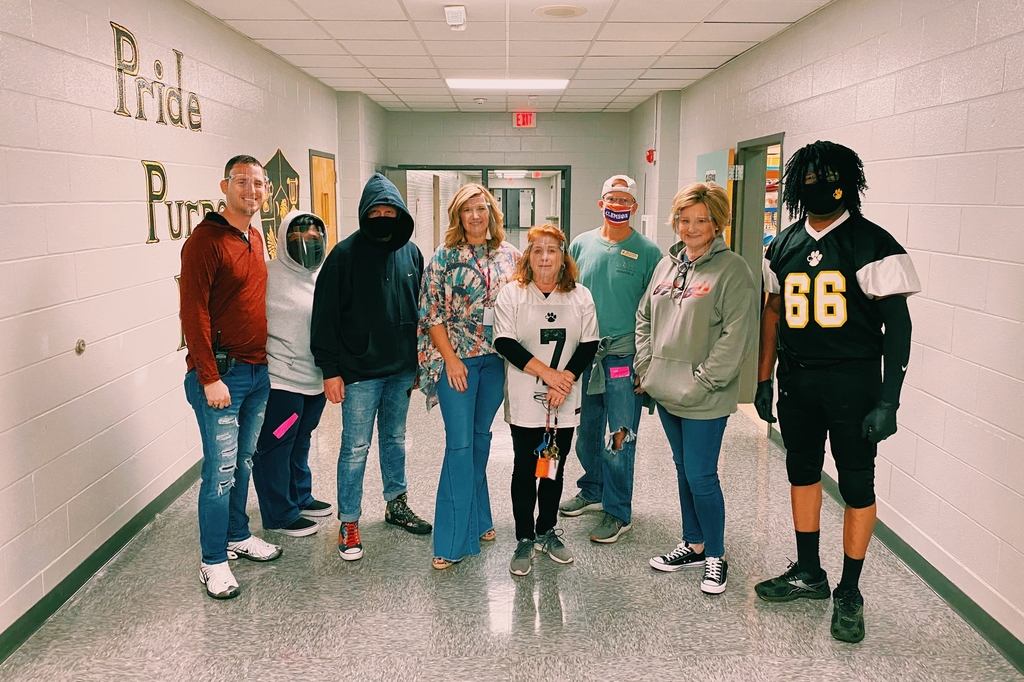 Due to anticipated inclement weather from Hurricane Zeta, Anderson School District 3 will hold an eLearning Day on Thursday, October 29, 2020. Virtual and Face-to-face students will have an eLearning day. There will be no virtual classes meeting via Google Meet. All eLearning assignments will be posted in Google Classroom or dispersed via eLearning Folders.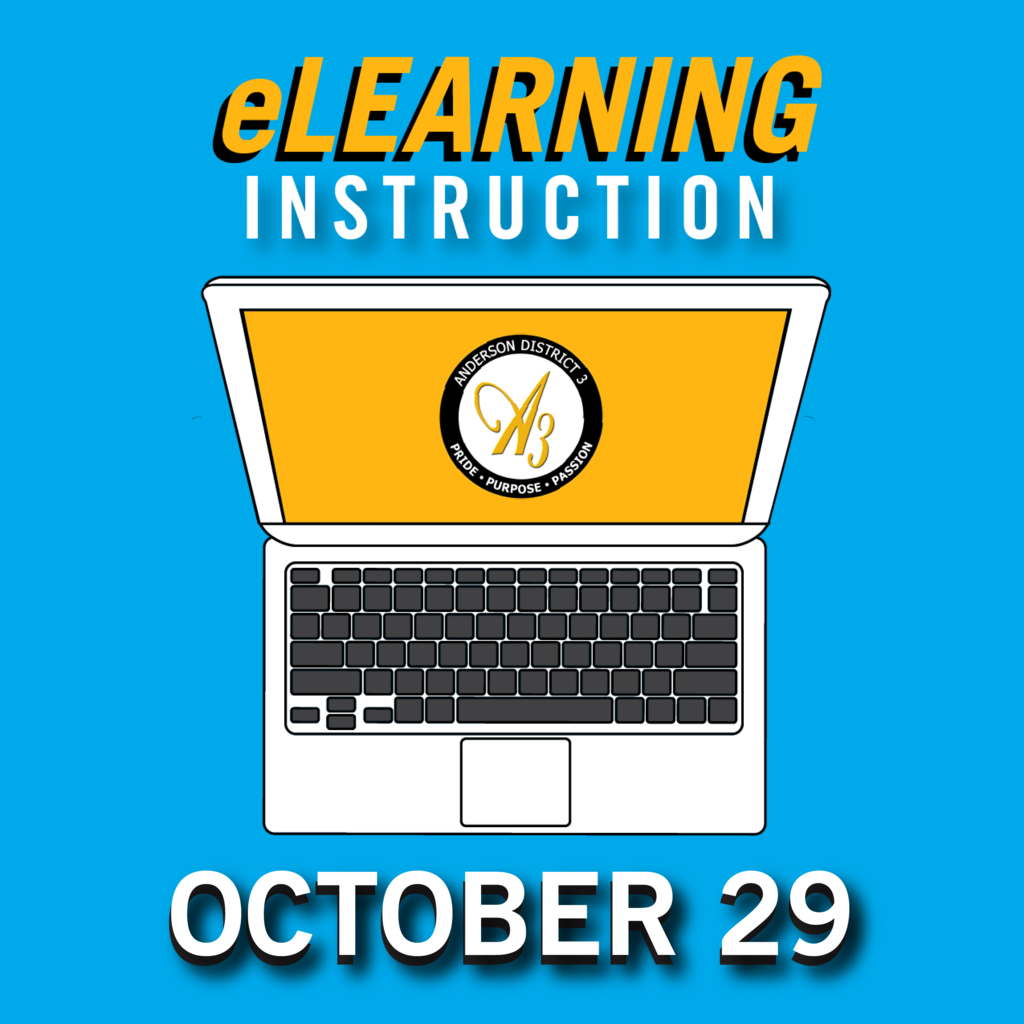 Interested in a part-time job? Look no further! Anderson 3 is currently accepting applications for Classroom Substitutes. Contact Cheryl Smith (864-348-6196) for more information!

SIMS FOOTBALL SCHEDULE CHANGE **Game scheduled for Thursday will be played TUESDAY at 7 pm @ Crescent due to rain forecast for midweek.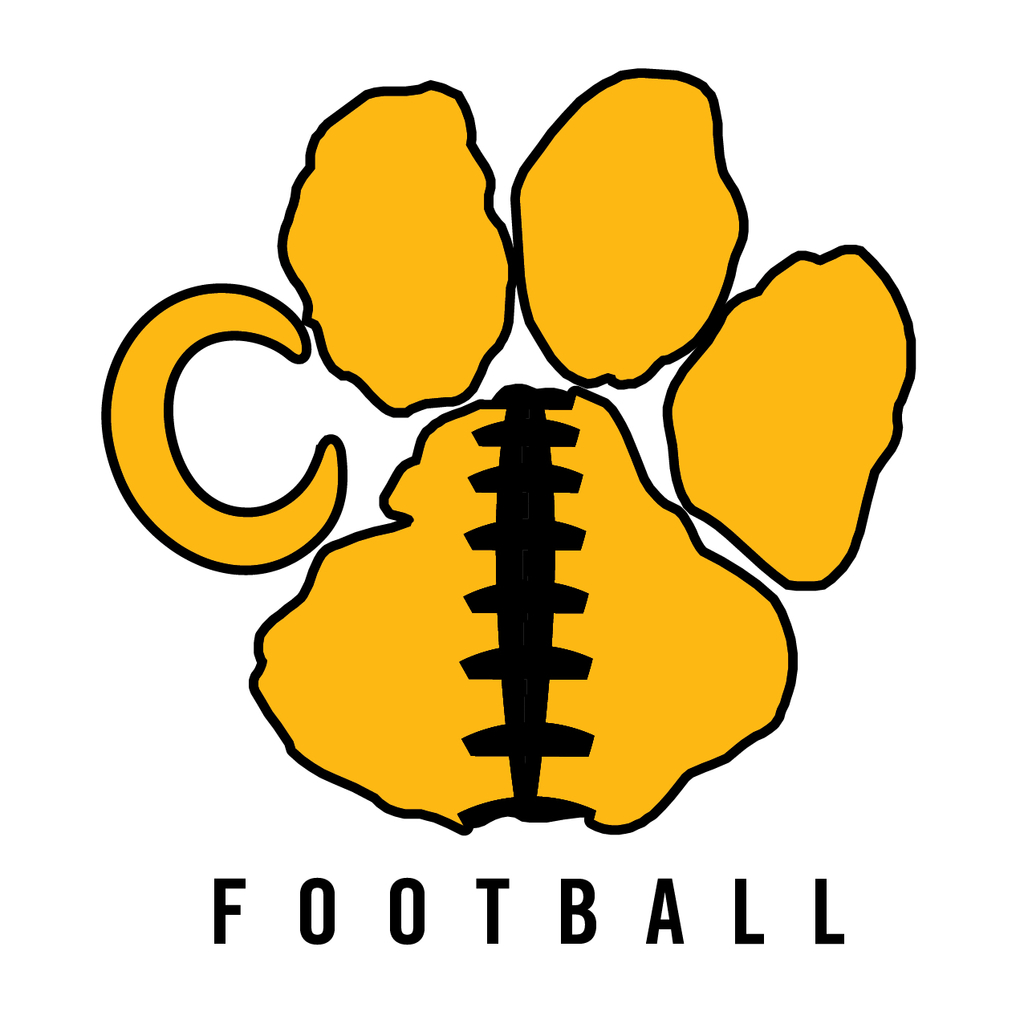 Don't forget to participate in Spirit Week! 👸🤠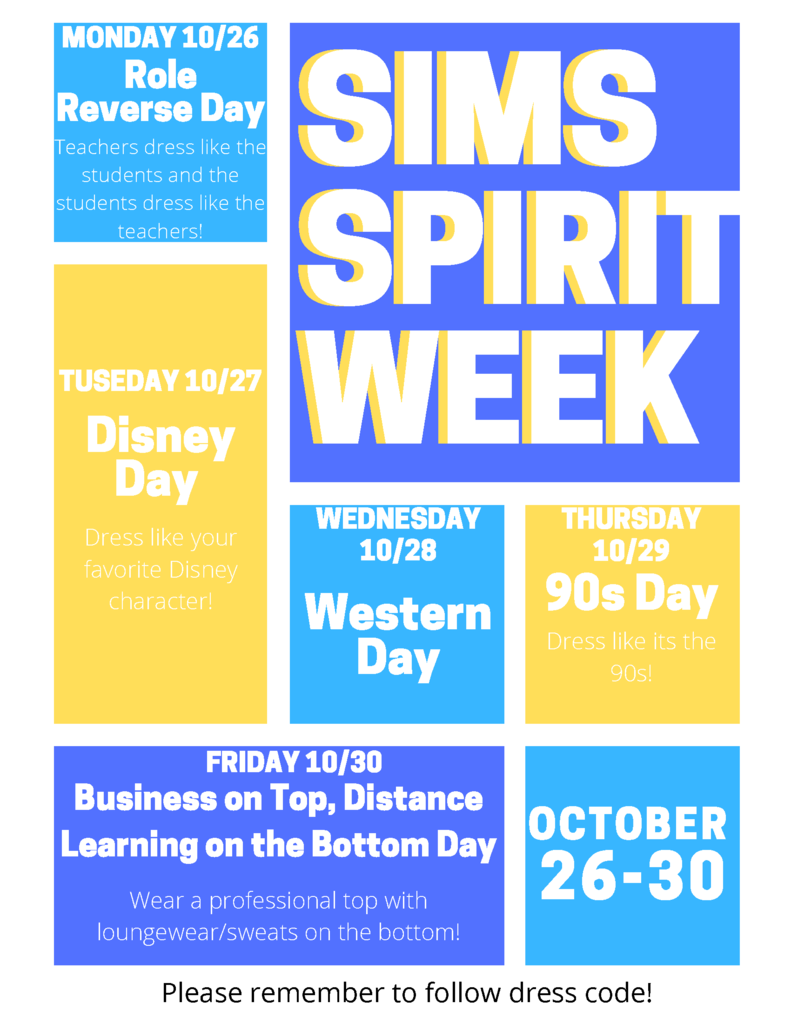 Welcome, Mr. Franklin Pruitt Jr.! Mr. Pruitt has joined the A3 team as the Media Clerk at Starr-Iva Middle School! He also serves as a bus driver for the district. Mr. Pruitt is the pastor of St. Paul AME Church Cokesbury in Hodges. Franklin and his wife Melissa have been married for 36 years. Together they have two children and four grandchildren. Mr. Pruitt's hobbies include golf and spending time with grandchildren. Franklin holds a Bachelor's Degree from Anderson University, a Masters in Management from Southern University, and a Masters of Divinity from Erskine Theological Seminary in Due West. Welcome to Anderson 3!

Parents of 8th graders: This is just a friendly reminder that 8th grade yearbook ads are due in a little over two weeks. Create your ad at yearbookordercenter.com; our school's order code is 1351.
Applications for Angel Tree Holiday Assistance are now Open. If you or someone you know is in need of assistance, please fill out the form below before October 30th. Completion of the application does not guarantee assistance. School Counselors will contact families of those whose application is accepted by Friday, November 6th Parents only have to submit one application per family. Families may utilize Chromebooks at the schools to complete applications on October 27th and 28th during school hours. (CHS will not accept visitors on Oct.28)
https://forms.gle/DKMPvAcdSgqh6Sby9