2023 AAA State Runner-Up!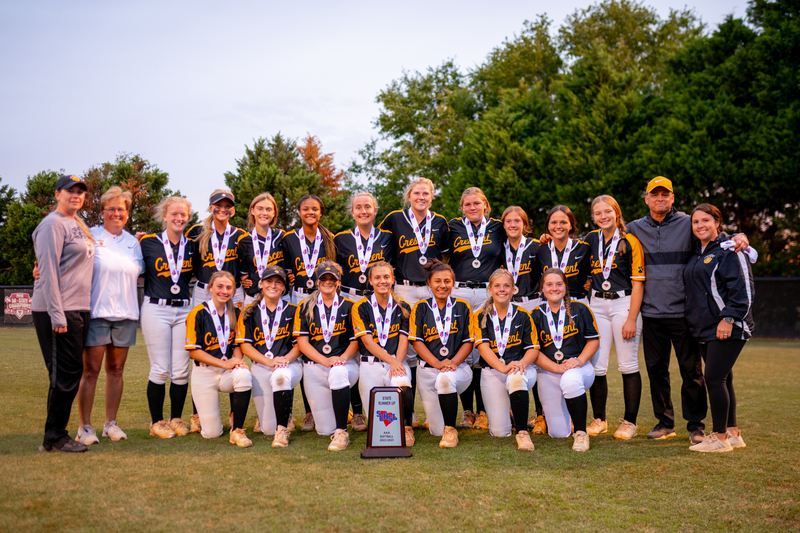 CRESCENT SOFTBALL fell to Aynor in Game 3 of the AAA State Championship. Extremely sad about the loss, but impossible to be disappointed at all in these girls and the season.
**27-5 overall record
**Region I-AAA Champions
**District 1 Champions
**AAA Upper State Champions
**2023 AAA State Runner-Up
We made it to the last game of the year, so nothing cut short about this season, and we got to savor every moment. Proud of our seniors, Emily Blackwell and Courtney Baldwin and the rest of this overall very young group. Go Tiger Softball, ALWAYS.
Post-Season Honors: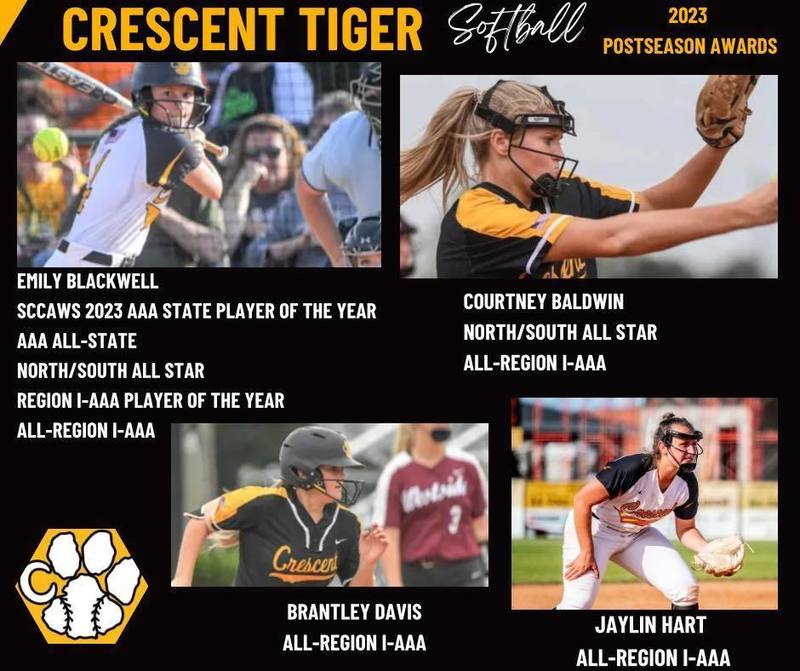 Congratulations to our postseason award winners for Crescent Tiger Softball. Individual awards result from outstanding teammates, strong play, and successful seasons. PROUD of these young ladies and ALL our 2023 Tigers!
A GREAT season and some well-earned rewards:
EMILY BLACKWELL, Senior:
*AAA 2023 SCCAWS State Player of the Year
*AAA All-State
*North/South All-Star
*Region I-AAA Player of the Year
*All-Region I-AAA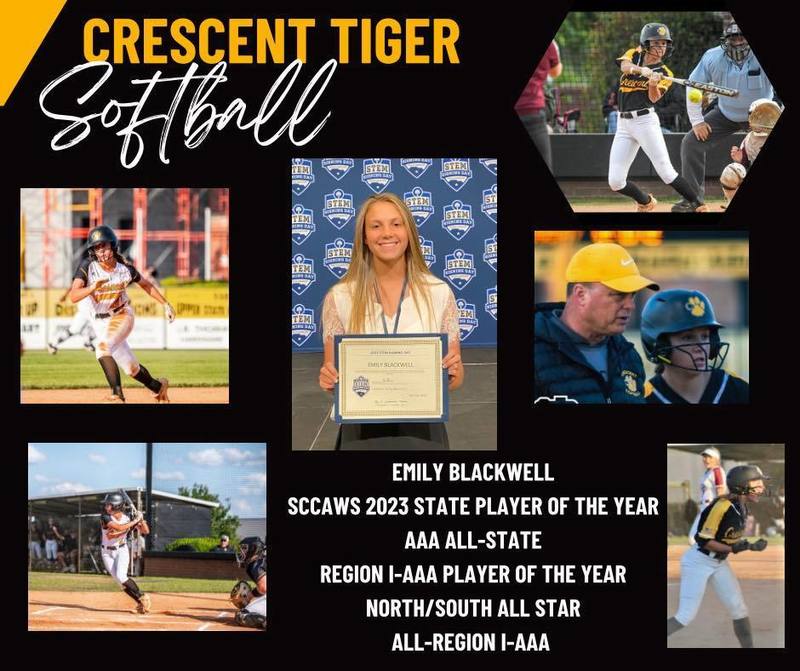 COURTNEY BALDWIN, Junior:
*North/South All-Star
*All-Region I-AAA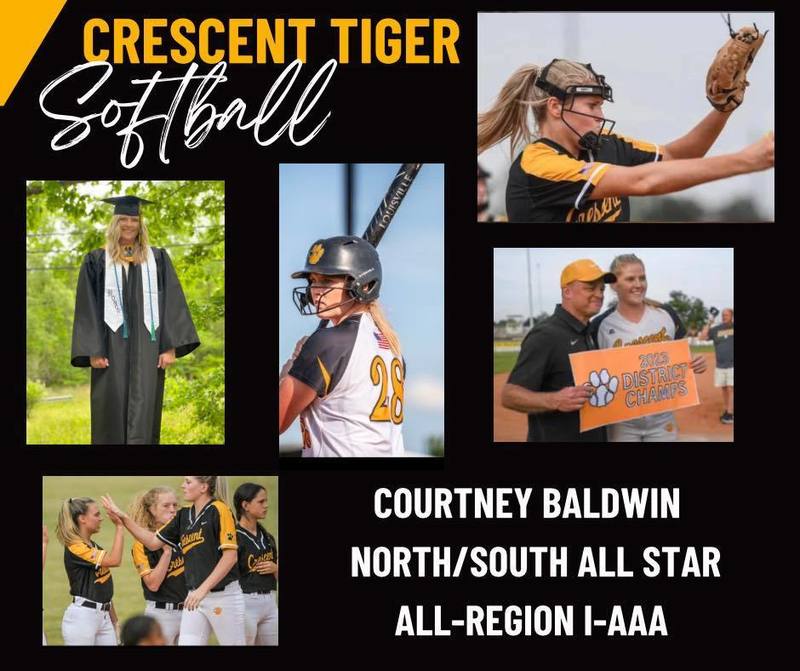 BRANTLEY DAVIS, Junior:
*All-Region I-AAA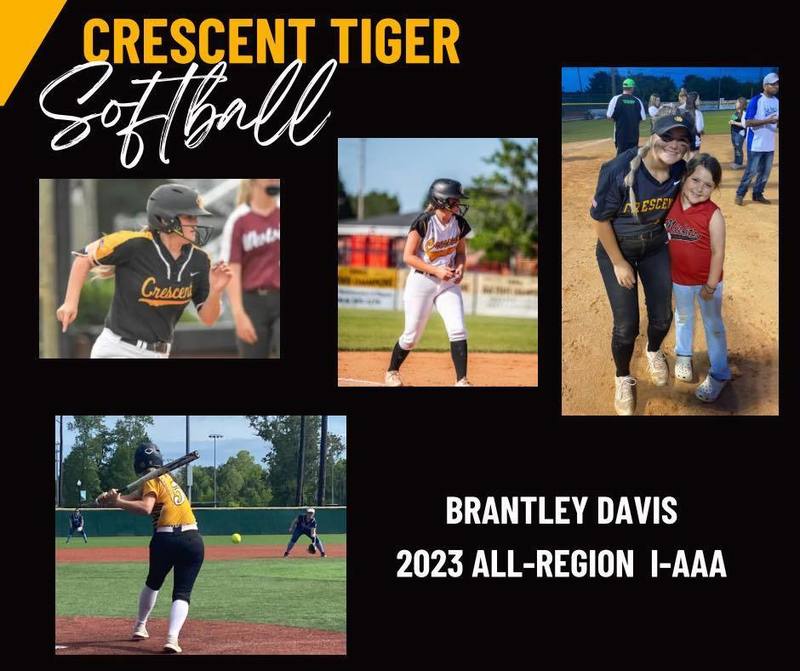 JAYLIN HART, Junior:
*All-Region I-AAA