Another GREAT day for our STATE CHAMPION Crescent Tiger Wrestlersat the Upper State Individuals! Three Upper State Champions, two Runners-Up, and three who finished third for a total of EIGHT wrestlers who qualify for the State Individuals next week! CONGRATS to the following: Upper State Champions: *Brady Adams 106 lbs *Kade Williams 145 lbs *Camerien Ellis 160 lbs Upper State Runner-Up *Aquan Taylor 126 lbs *Elijah Richey 170 lbs Upper State Third Place *Marc Mixtega 113 lbs *Kamrun Gentle 182 lbs *Isaiah Ellis 195 lbs TIGER PROUD........GO TIGERS!!!!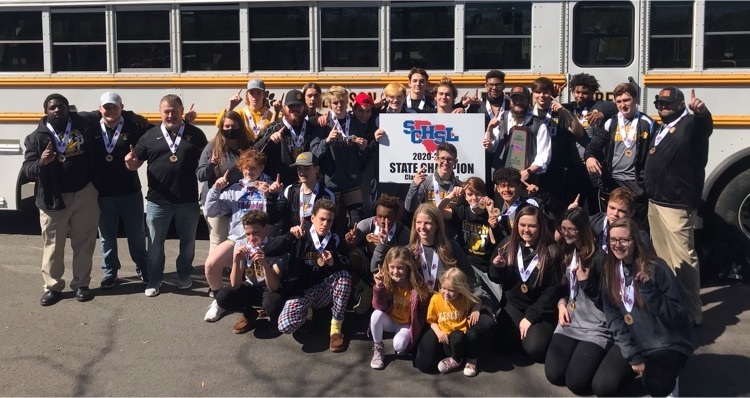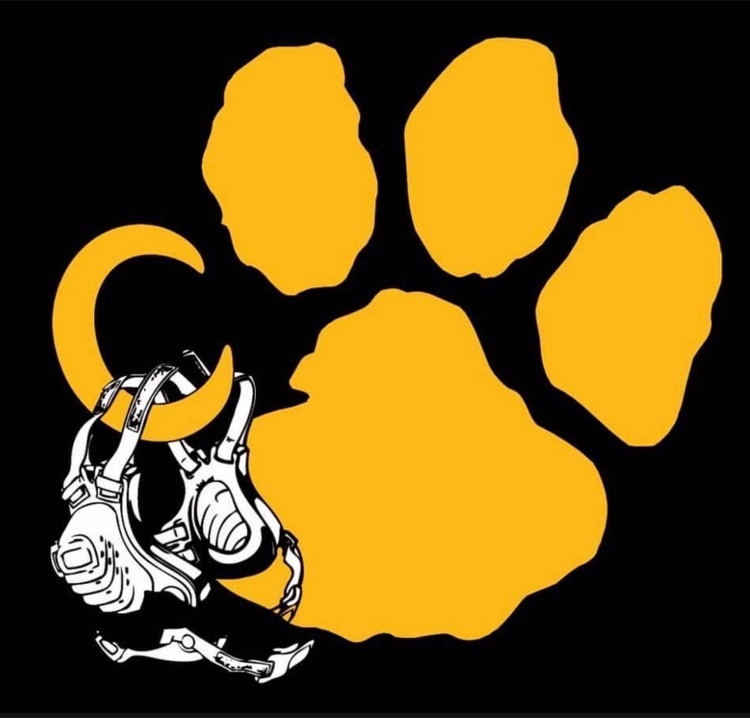 Crescent Tiger Wrestling.....2020-21 A/AA State Champions!!!

Crescent Varsity Girls Basketball's season ends tonight with a hard-fought overtime loss to Gray Collegiate. TIGER PROUD of Head Coach Michelle Parnell, Coach Amber Carson, Seniors Caitlyn, Emerson, N'yah, Savannah, Taylor......and the entire Lady Tiger team!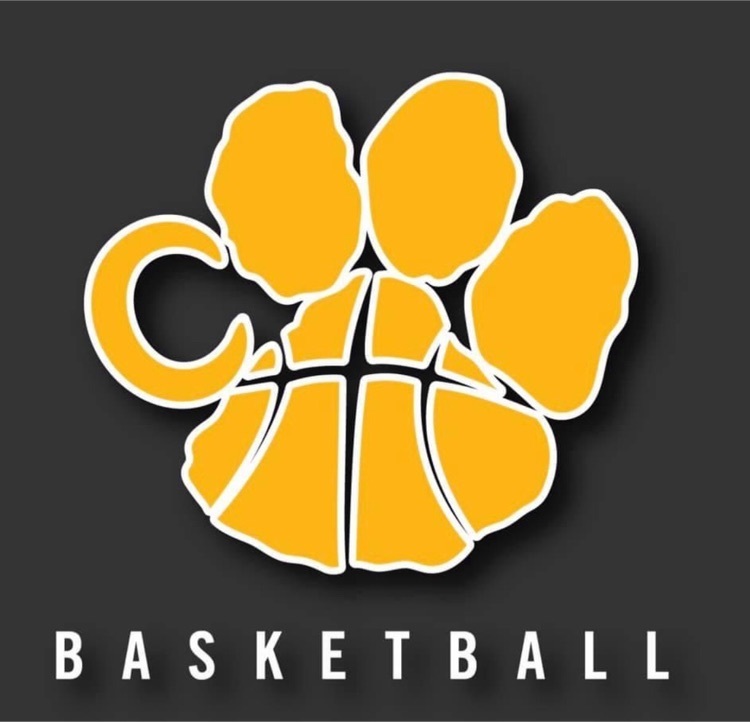 Crescent Varsity Boys Basketball gets the win over Columbia tonight to advance in postseason play. Will host St. Joseph's on Thursday....WAY TO GO TIGERS!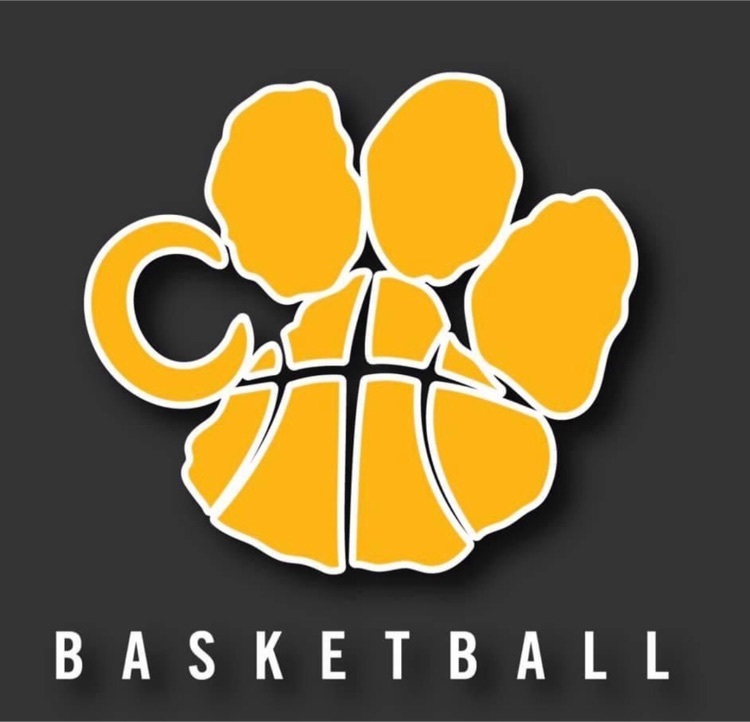 Tiger Sports Schedule for the coming days.....always an exciting time of the year! Still some dates to be determined with the playoffs for winter sports approaching, and spring sports are getting started. GO TIGERS!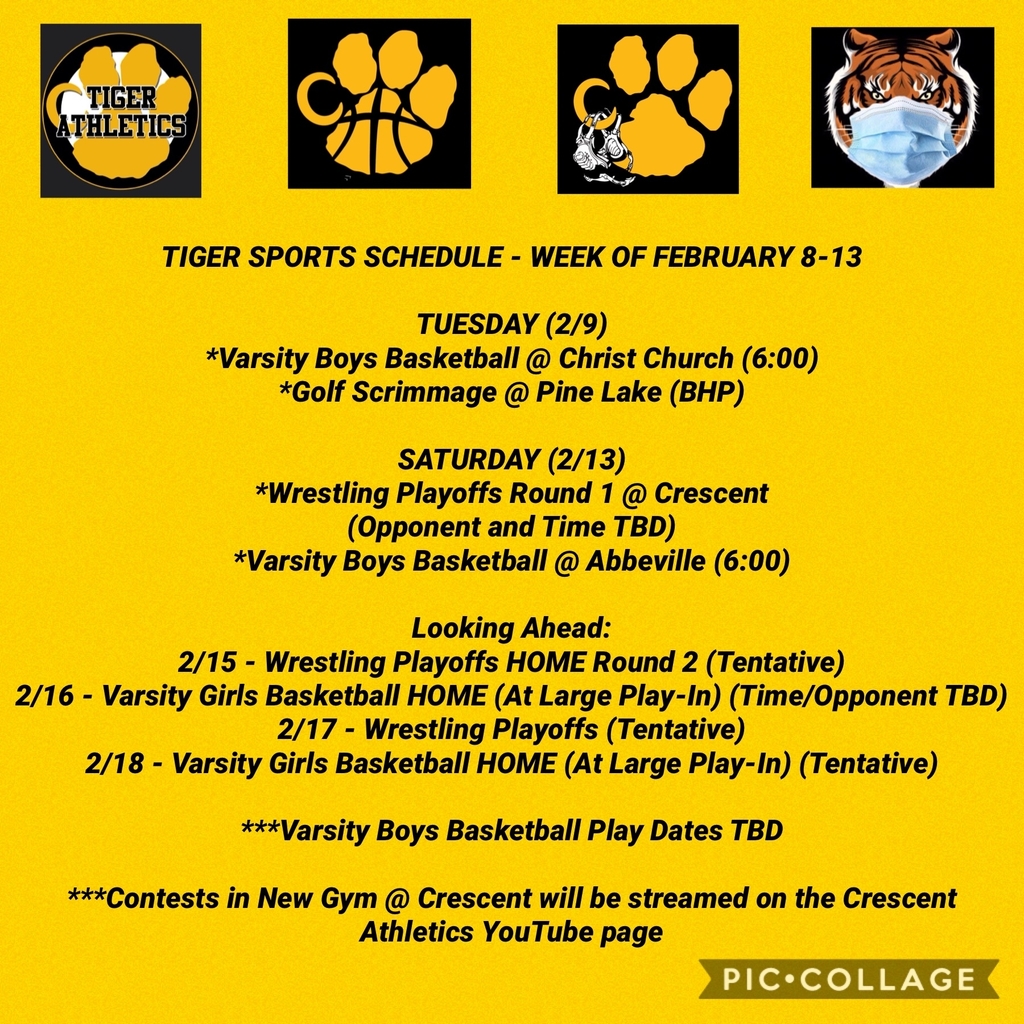 CONGRATS  to our Crescent Wrestling Region I-AA 2021 Individual Champions....and our Coach of the Year! Brady Adams - Region Champ Isaiah Ellis - Region Champ Elijah Richey - Region Champ Aquan Taylor - Region Champ Kade Williams - Region Champ Austin Powell - Region Coach of the Year So proud of all our Tiger Wrestlers and Coaches. HUGE shout-out to Coach Powell and the coaching staff for an outstanding tourney. Doing things GREAT, the Tiger Way! GO TIGERS!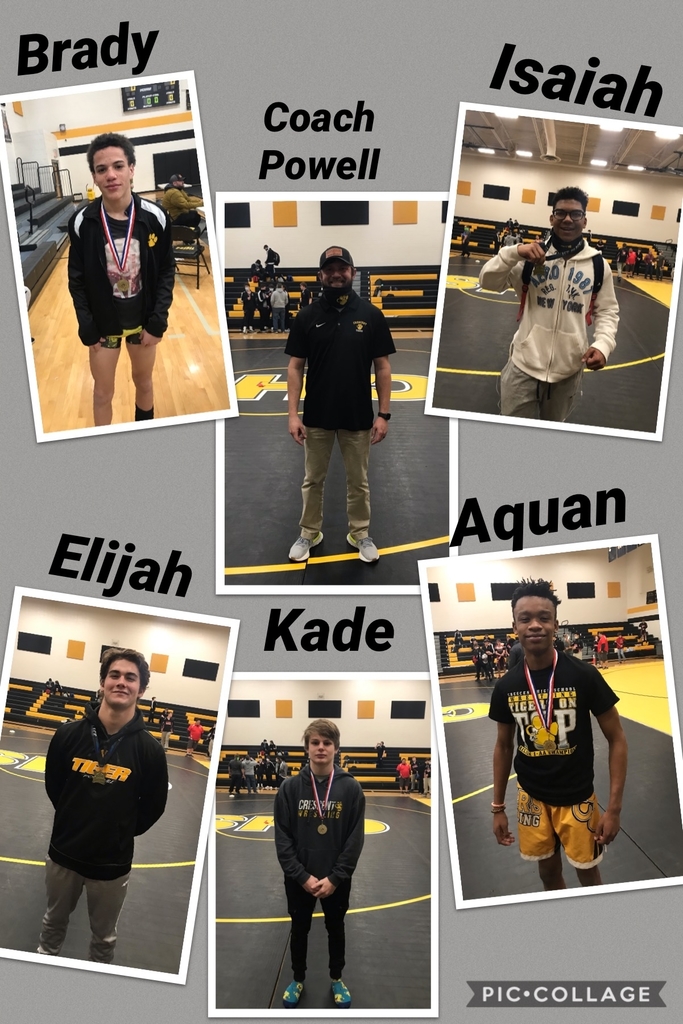 CONGRATULATIONS  to Crescent Tiger Senior Landon Sauers......signed today with Charleston Southern University for football! #TIGERPROUD
To kick-off #NationalSigningDay, Starr-Iva Football's senior class signed to play with the Crescent Tigers next season! The group, coached by Marshal King, has achieved back-to-back undefeated seasons while at SIMS! ✍️🏈 We look forward to seeing their hard work pay off this fall. Go Tigers! 🐅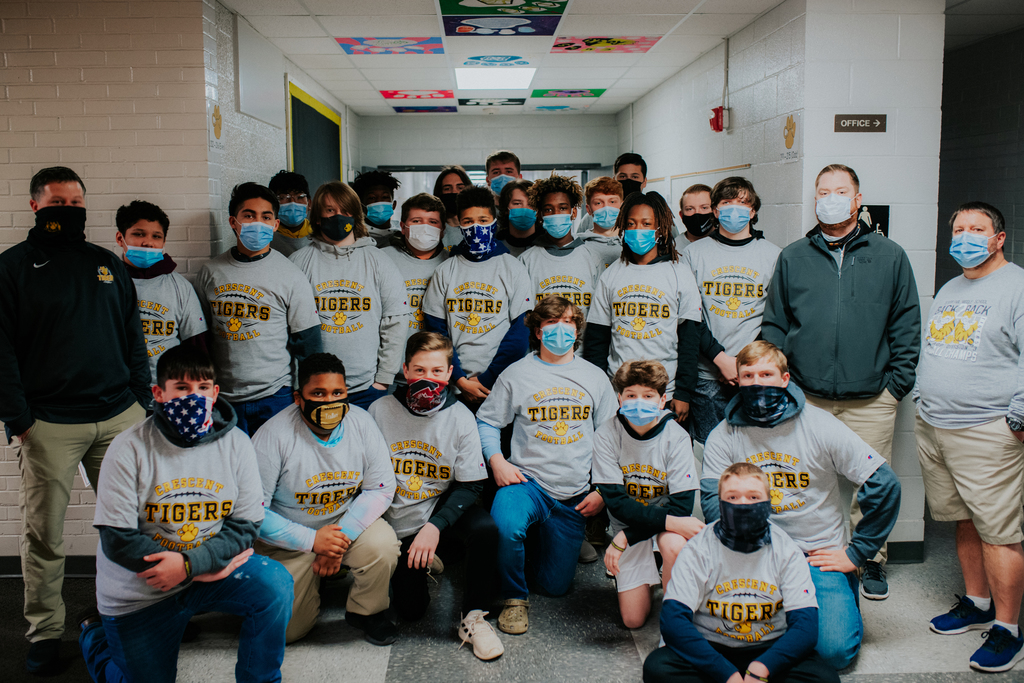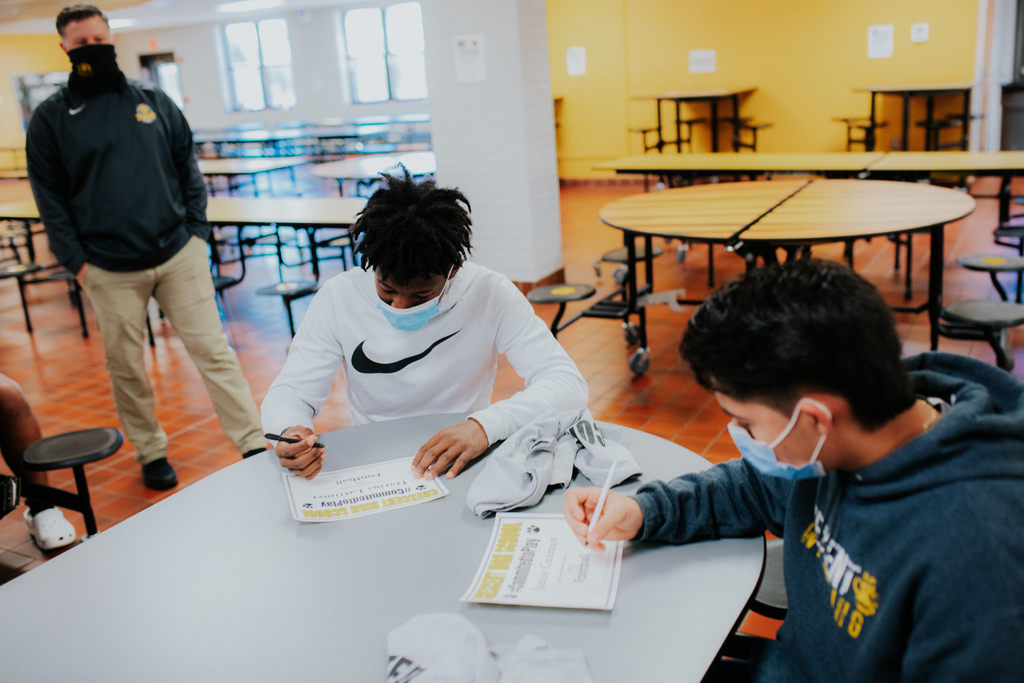 Crescent Varsity Boys Basketball wins on the road at Ninety Six tonight to move to 7-1 in region play! Another solid effort by our Tigers. Fourth doubleheader sweep in a row for Tiger Basketball....ALWAYS great to be a Tiger!

Crescent Varsity Girls Basketball with the gritty win on the road at Ninety Six tonight! Move to 6-3 in region with one to go....way to go Lady Tigers!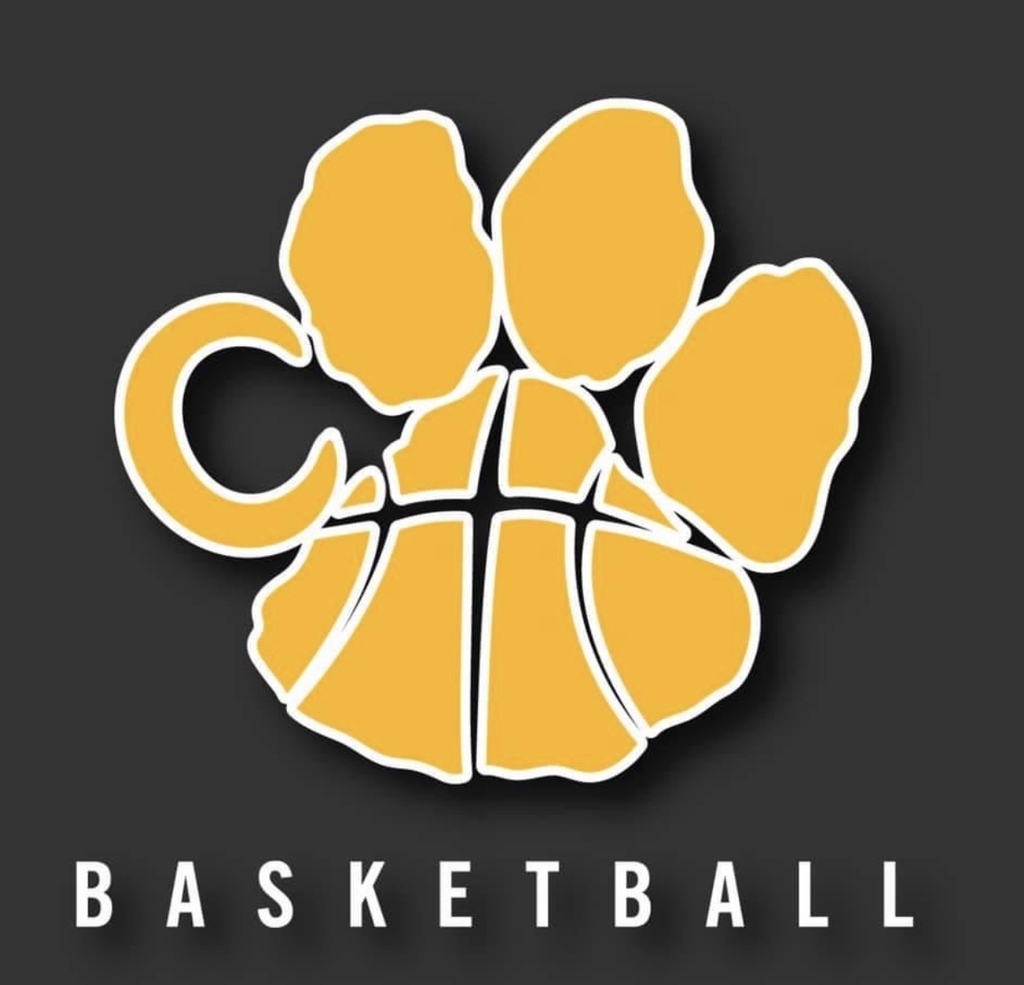 SIMS BOYS BASKETBALL caps off an UNDEFEATED region schedule with a win over Liberty tonight! 10-0 in region, 11-1 overall.....A.O.P. REGION THREE CHAMPIONS!!! Tiger Proud of these players and coaches!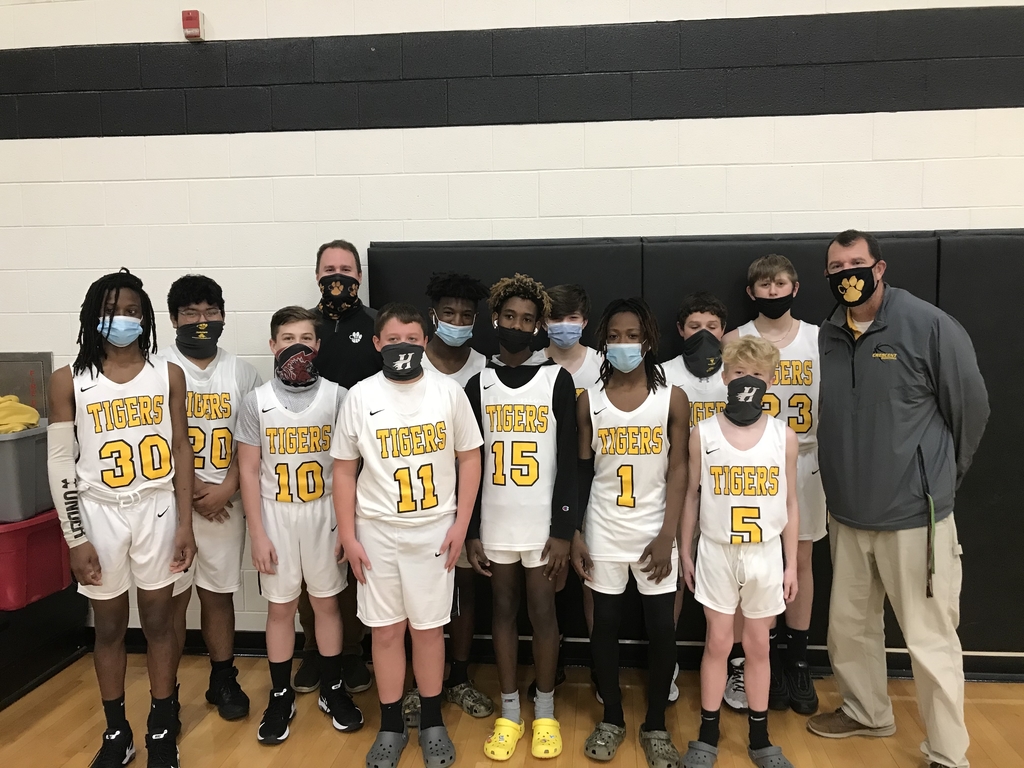 TIGER PROUD of the Starr-Iva Girls Basketball team this year! Many of these kids had never played before, but stepped up and accepted the challenge. Improved every game, got after it, and represented their school and Tiger Nation very well all year.... WAY TO GO SIMS Lady Tigers!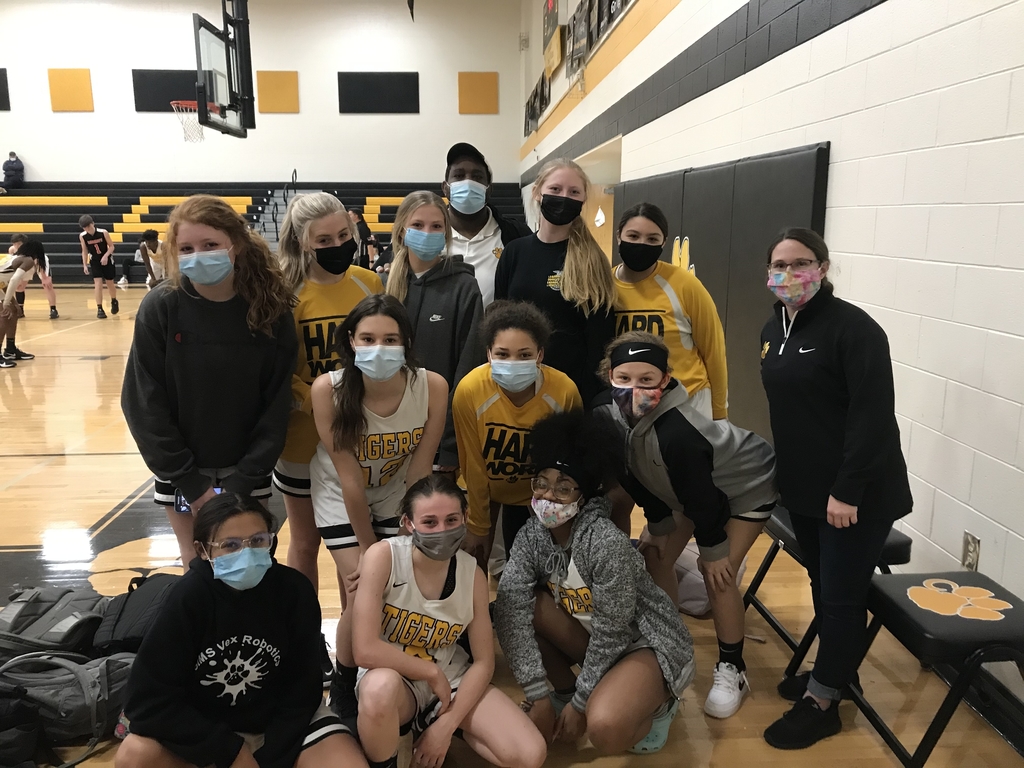 TIGER NATION....you are looking at the REGION I-AA CHAMPIONS! Crescent Tiger Wrestling defeats Christ Church tonight to clinch the region championship! TIGER PROUD of these wrestlers and Head Coach Austin Powell along with his outstanding coaching staff. GO TIGER WRESTLING!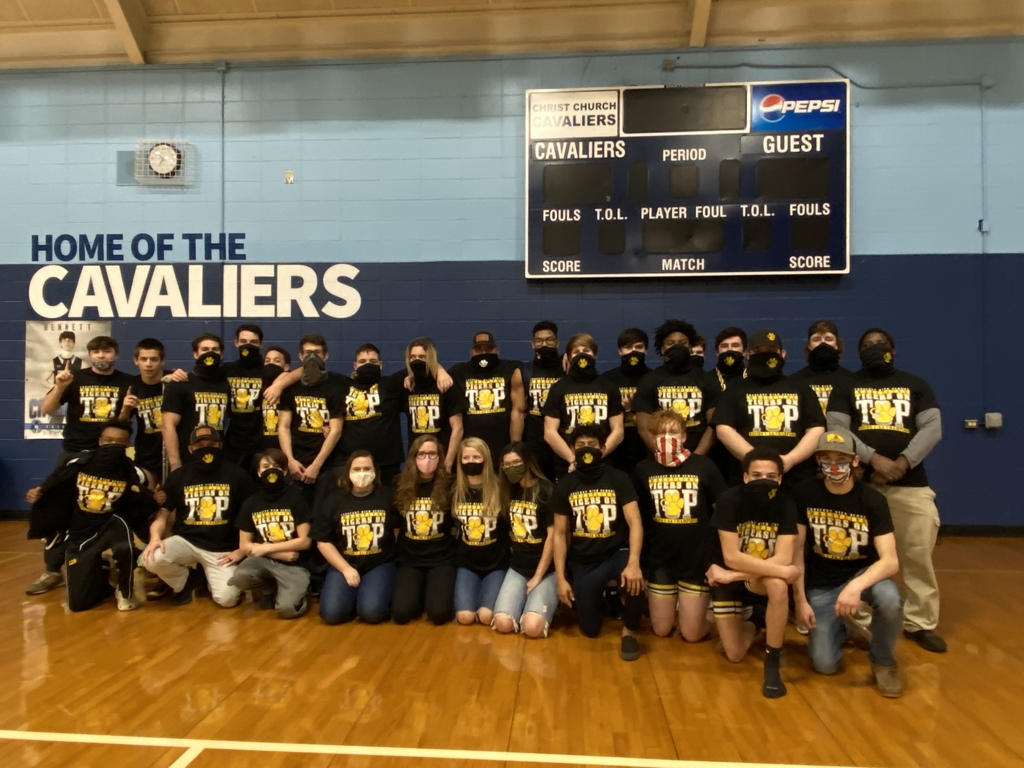 CRESCENT TIGER WRESTLING!! HUGE, HUGE WIN over Ninety Six at home on Senior Night this evening! MAJOR STEP! TIGER PROUD of all our coaches and wrestlers, but ESPECIALLY proud of senior wrestlers Camerien Ellis, Marc Mixtega, and Jacob Ramsey...as well as Gracie Burriss and Emily Wilson!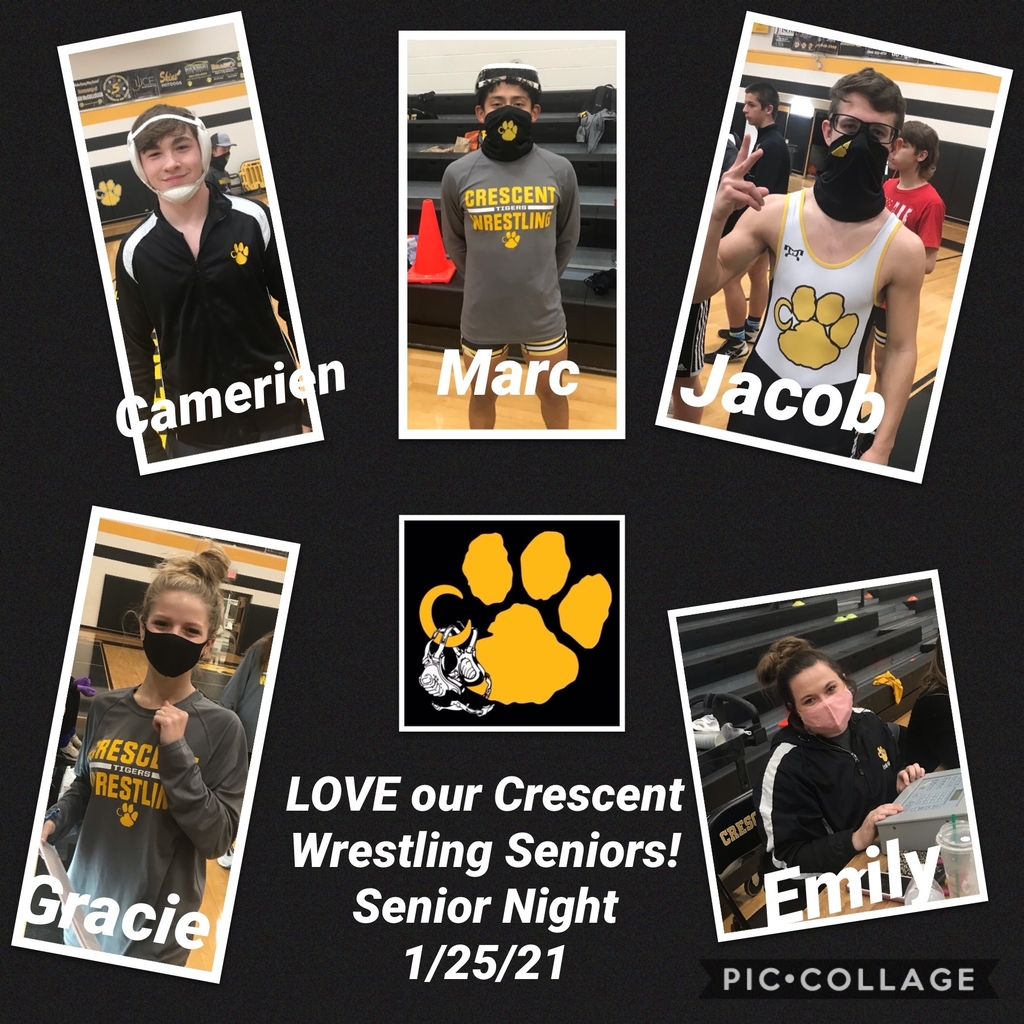 Tiger Sports Schedule for the week. Some very important contests with region title/playoff implications! All home games in the new gym at CHS can be see on the Crescent Athletics YouTube channel. GET IT DONE TIGERS!

No better way to celebrate Senior Night than a doubleheader sweep! Tigers take two from Liberty on Friday. Especially TIGER PROUD of and thankful for our seven basketball seniors. LOVE OUR SENIORS!

SWEEP!! Starr-Iva Girls and Boys Basketball are BOTH victorious at home tonight over Belton Middle. Way to go SIMS Tigers!

CRESCENT WRESTLING!!! Victorious over Landrum and region rival Liberty tonight......GO TIGERS!

"The time is always right to do what is right." Martin Luther King, Jr. EVER appropriate words to live by - today and every day. Tiger Sports Schedule for this week. THANKS for supporting our athletes and coaches! #dowhatisright

GO. TIGER. WRESTLING!!!!!!! Crescent Wrestling kicks off region competition with a big win over Abbeville tonight. GO TIGERS!