CONGRATULATIONS to Crescent Varsity Boys Soccer.....road win at Dixie tonight! GO TIGER SOCCER!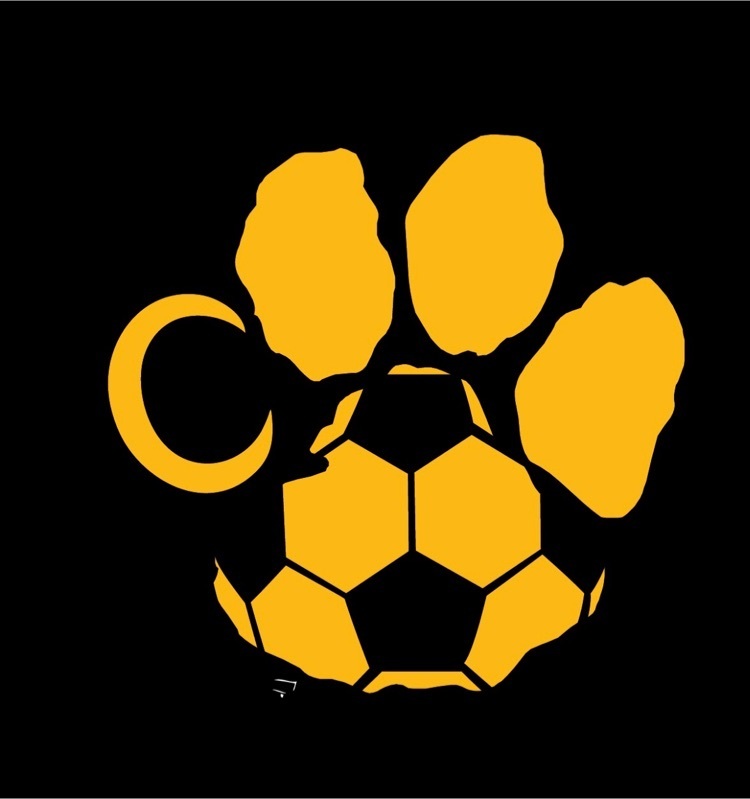 One evening = four wins! GREAT NIGHT for Tiger Baseball! JV goes on the road and wins two at Ninety Six, and CTeam Baseball takes two from Ninety Six at home!! Way to get it done, Tigers!

Crescent JV Softball takes game one of a doubleheader on the road at Hanna tonight......keep getting better Lady Tigers!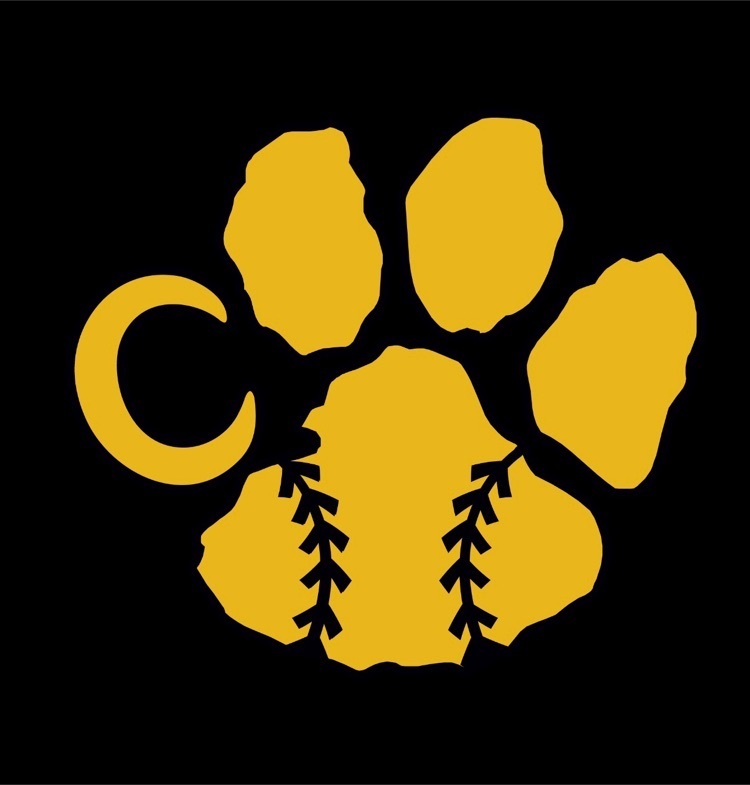 TIGER SPORTS WEATHER UPDATE **CTeam/JV Baseball is postponed to tomorrow. Same start times. **JV Softball is postponed to tomorrow as well. Same start time. GO TIGERS!


Crescent Lady Tiger Softball gets their first region win tonight over a very well-coached and talented team from Ninety Six. Great game on both sides, TIGER PROUD of our girls tonight! Lady Tigers travel to an always competitive Liberty team tomorrow.


SCHEDULE UPDATE FOR TODAY *Track Meet @ Liberty is postponed until Monday. No other changes at this time. We will update if needed. GO TIGERS! I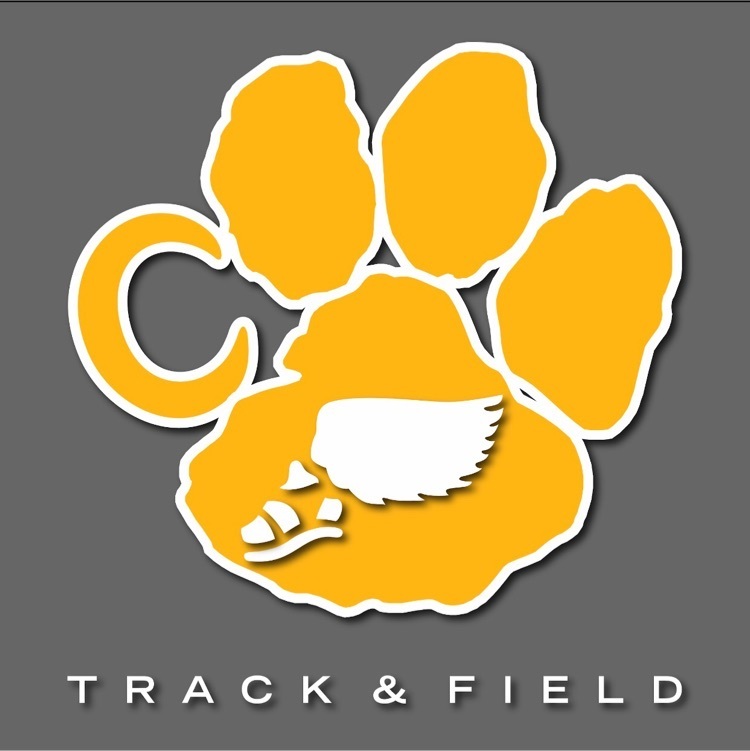 Crescent Lady Tiger Softball goes on the road and gets the win over a very solid Blue Ridge team tonight! Way to battle..... GO TIGERS!

CONGRATULATIONS to Crescent Tiger Baseball! HUGE region win on the road tonight at Ninety Six! TIGER PROUD!

Crescent Lady Tiger Softball grinds out a win over a gritty Daniel team tonight at home! Huge THANKS and a shout out to our Principal T Cliff Roberts and Assistant Principal Bryce Duckett for making the girls' day with a visit and some awesome surprises prior to the game tonight!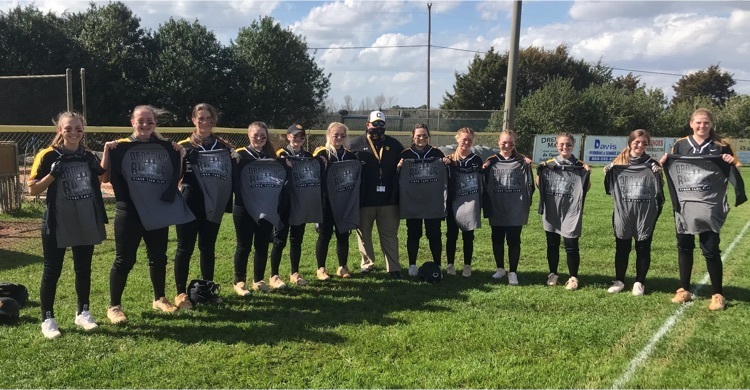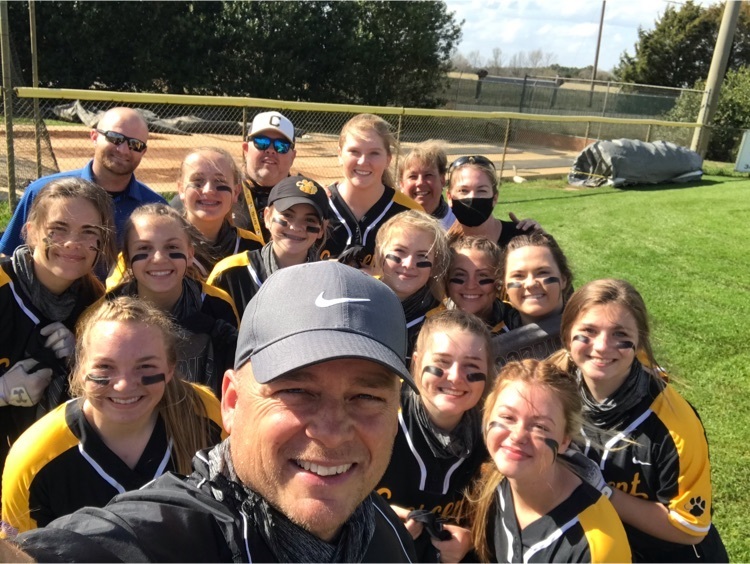 Track Meet for today is CANCELED. No track meet and no track practice today. We will update on any other changes as they occur.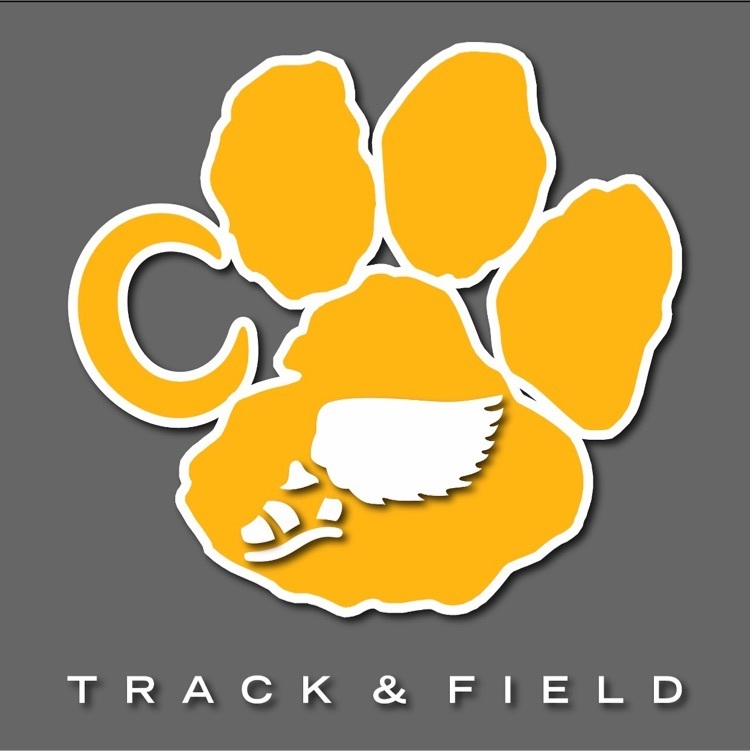 Varsity Baseball Game @ BHP scheduled for today is postponed until Saturday at 6:00 pm.

Crescent Tiger Softball opens the 2021 season with a win on the road over a well-coached and talented Daniel team. Way to start the season strong, Lady Tigers!

Crescent Tiger Baseball gets win number one on the road tonight at Greenville Tech Charter! Tiger Proud of Tiger Baseball!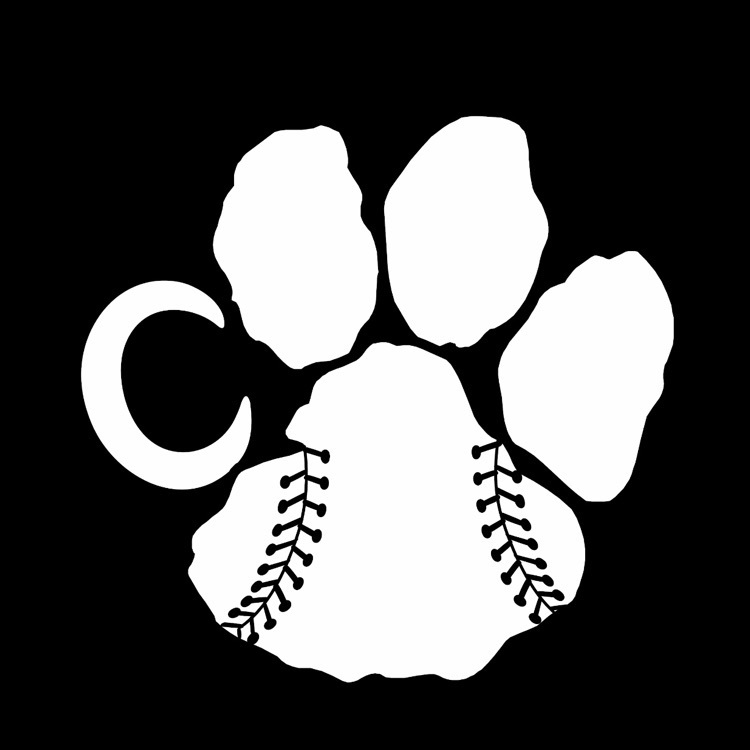 One more award to celebrate for Tiger Basketball..... CONGRATS to Coach Michelle Parnell - Region I-AA Co-Coach of the Year in 2020-21! This is in addition to All-Region honors for Emma Johnson and Courtney Baldwin that were announced this week. GO TIGERS!!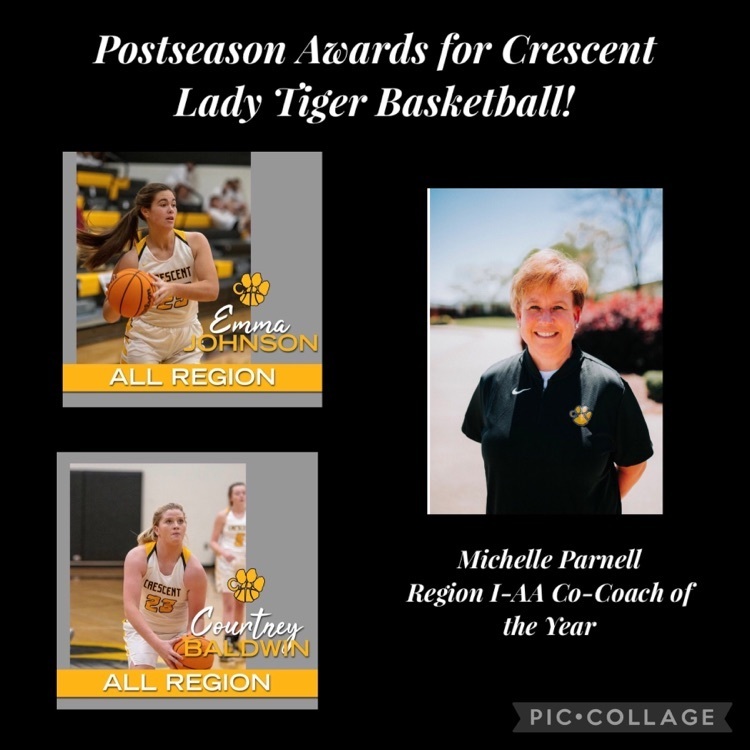 CONGRATULATIONS.....postseason awards for Crescent Tiger Basketball! *Moses Kemp - All State/All Region *Landon Sauers - All Region *Kaydon Sauers - All Region TIGER PROUD of these young men and of Coach Cory Drennon's team and coaching staff!

Spring Sports = BUSY! Good Luck to our Tigers this week!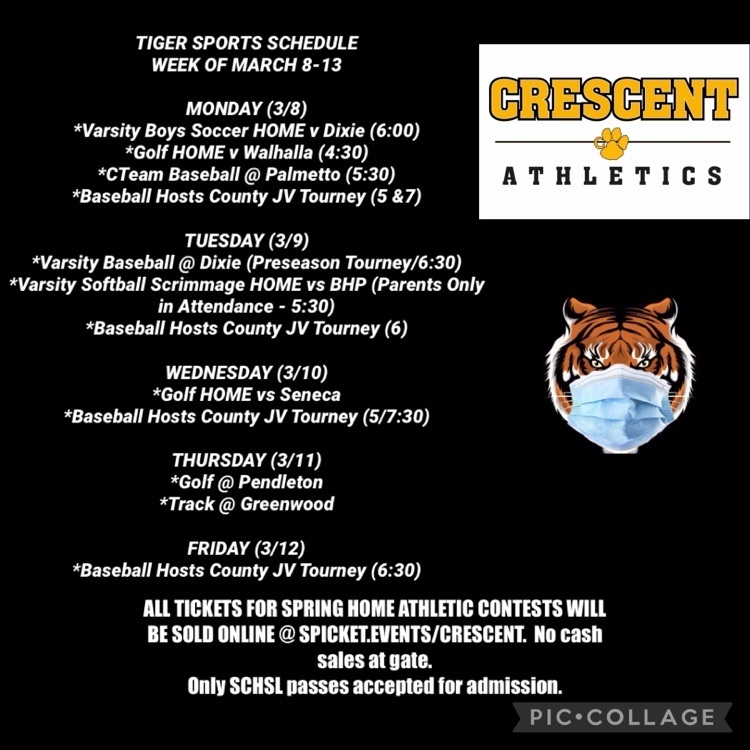 CRESCENT TIGER WRESTLING!!! PHENOMENAL showing at the individual State Wrestling Championships today. **THREE State Champions in Brady Adams, Camerien Ellis, and Kade Williams **ONE State Runner-Up in Isaiah Ellis **FOUR State 3rd-place finishers in Kamrun Gentle, Marc Mixtega, Elijah Richey, and Aquan Taylor. EIGHT Tiger Wrestlers finished top three in state! EIGHT!!!!!!!!! TIGER PROUD of all these wrestlers and their coaches!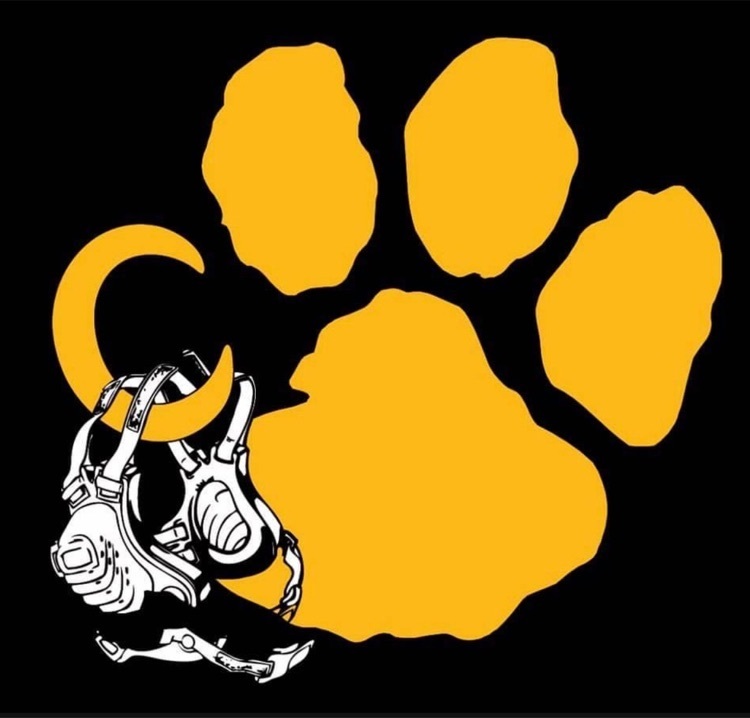 CONGRATULATIONS to Crescent Tiger Varsity Baseball......victorious on the road at Westside tonight! GO TIGERS!